Selena Gomez's Sweetest Moments With Her Famous Friends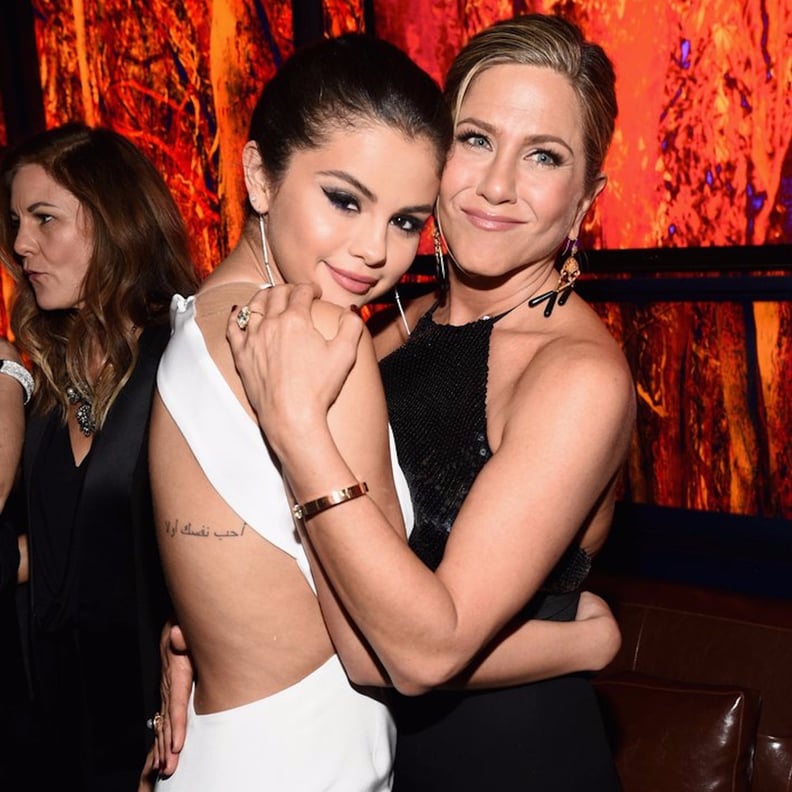 It's no secret that Taylor Swift has a bevy of famous friends, but so does her pal Selena Gomez. From her early friendships with Katy Perry and Francia Raisa to her more recent relationships with Hollywood A-lister Jennifer Aniston and supermodel Cara Delevingne, the "Fetish" singer has quite an impressive squad of her own. In honor of all her sweet relationships, we've rounded up the star's cutest moments with her celebrity friends.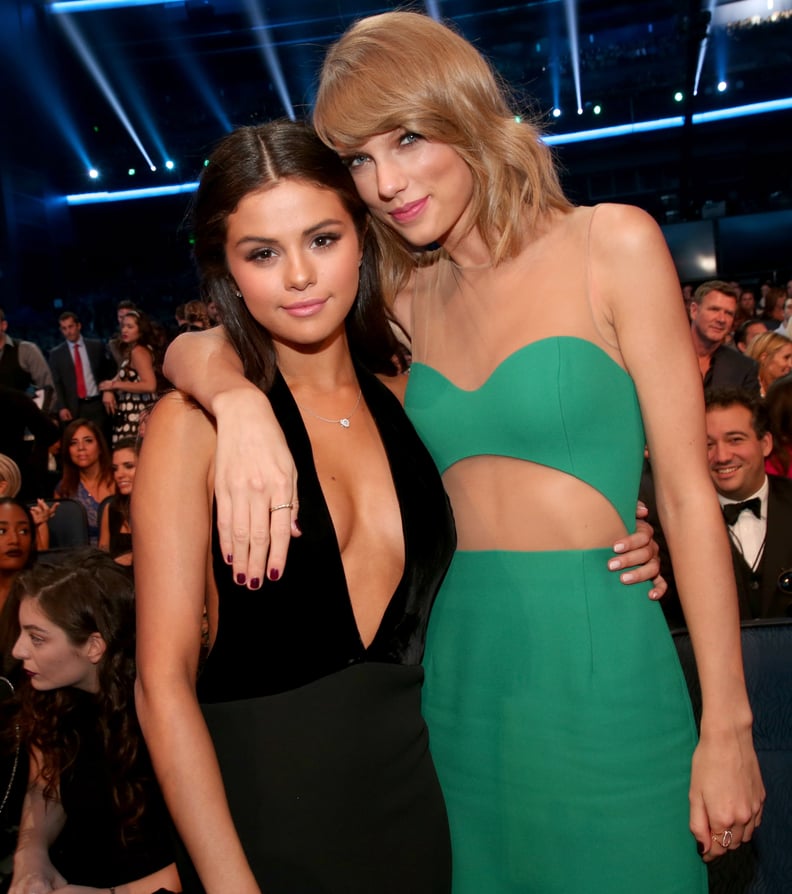 Taylor Swift
Taylor supported her BFF front and center when Selena delivered a heartfelt performance of "The Heart Wants What It Wants" at the 2014 AMAs. Taylor also took to Twitter to wish Selena a happy birthday in July 2015, writing, "Happy 23rd Birthday, @selenagomez. I can't believe it's been 7 years since we met!! I love you so much, always."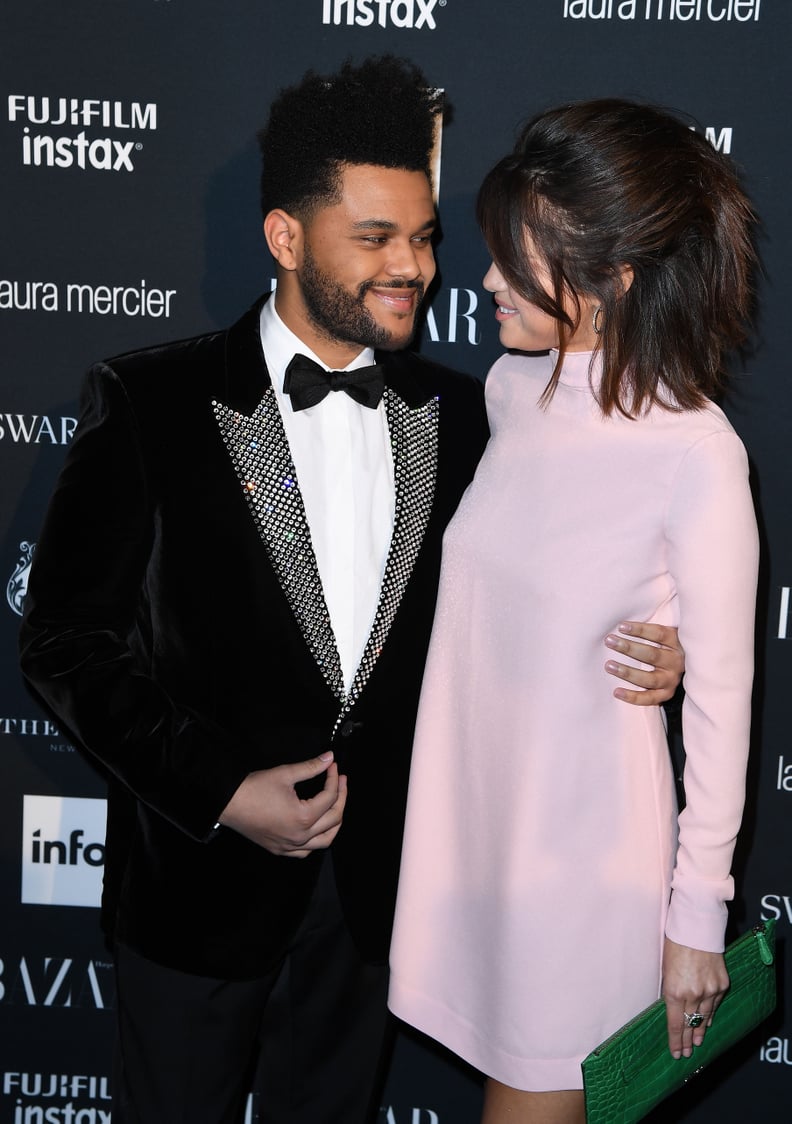 The Weeknd
David Henrie
Selena and David first met when they costarred together in Disney Channel's Wizards of Waverly Place in 2007 and have remained close ever since. In April 2017, Selena watched her TV brother tie the knot with Maria Cahill in Southern California. "Very much in my feelings about my big brother getting married," Selena wrote on Instagram. "Even though we for sure knew it would be him first. May God bless you and your beautiful wife Henrie! 💕"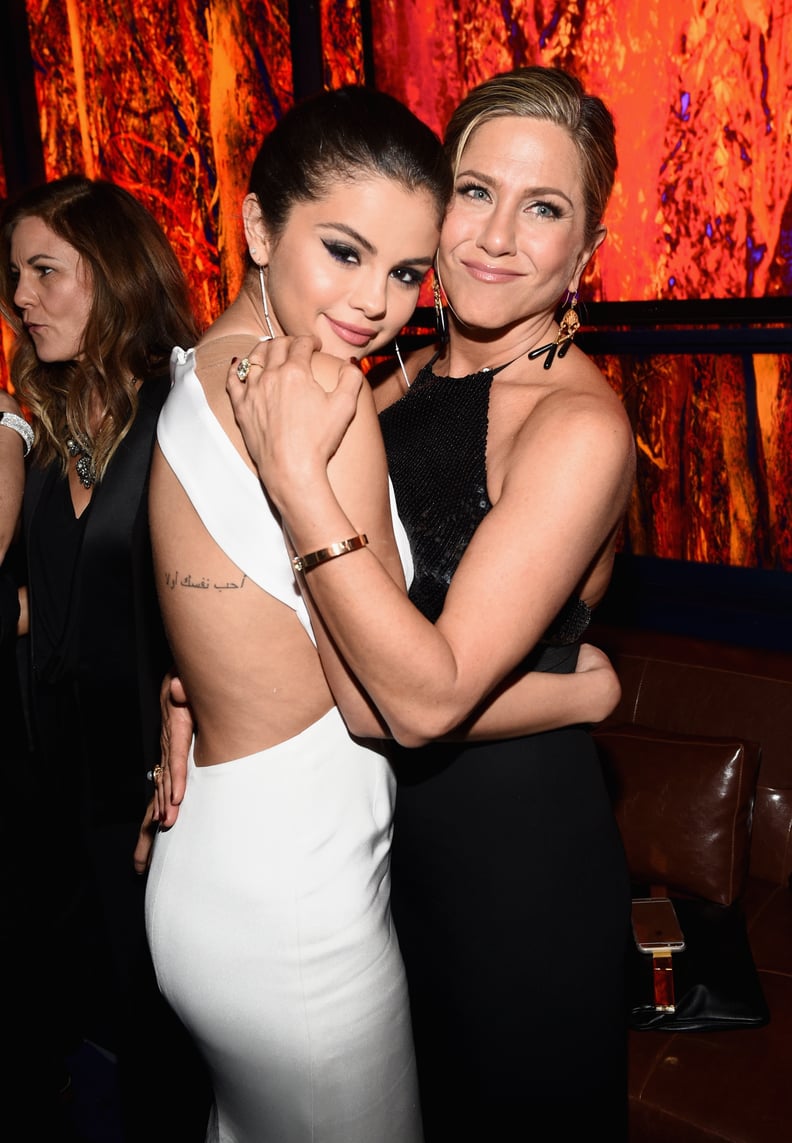 Jennifer Aniston
Shay Mitchell
What better way to ring in the new year than by taking a trip to Dubai? In 2015, Selena and the Pretty Little Liars star went on an fun-filled holiday getaway to the United Arab Emirates. The singer posted a fun photo of herself with Shay on Instagram and captioned it, "We love Dubai beyond grateful for a great crew to ring in the new year."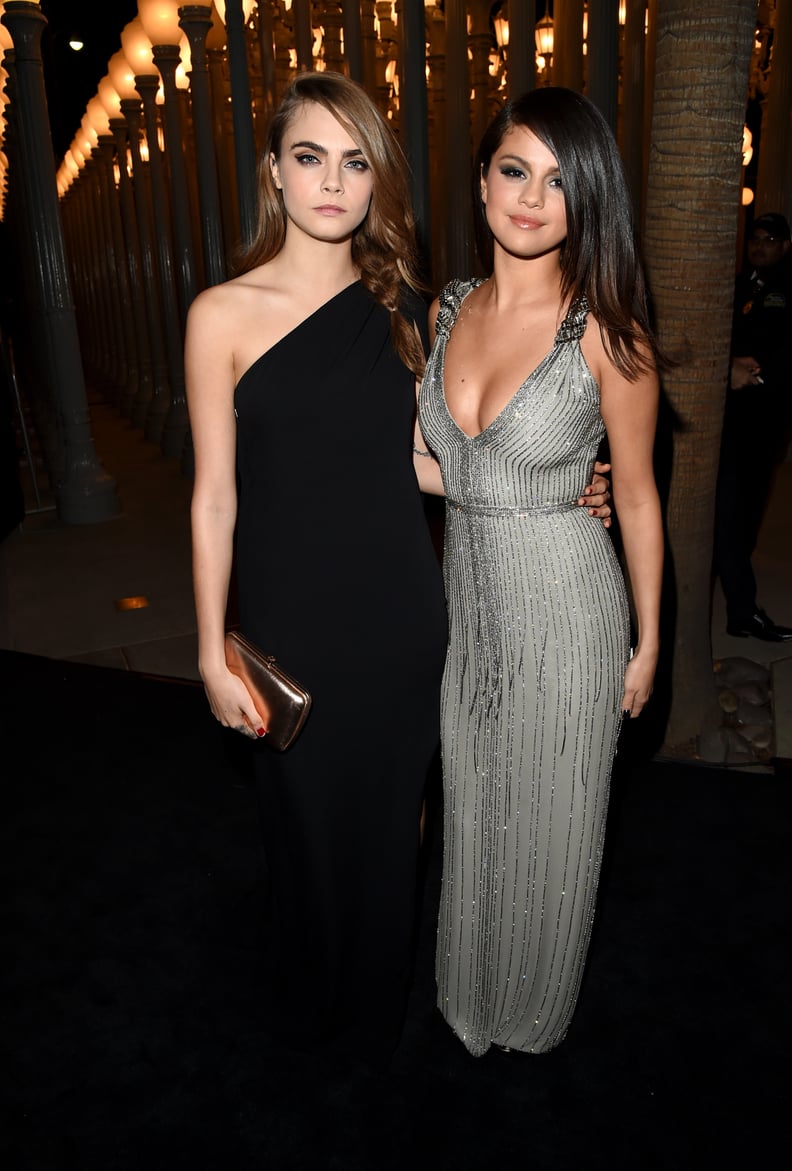 Cara Delevingne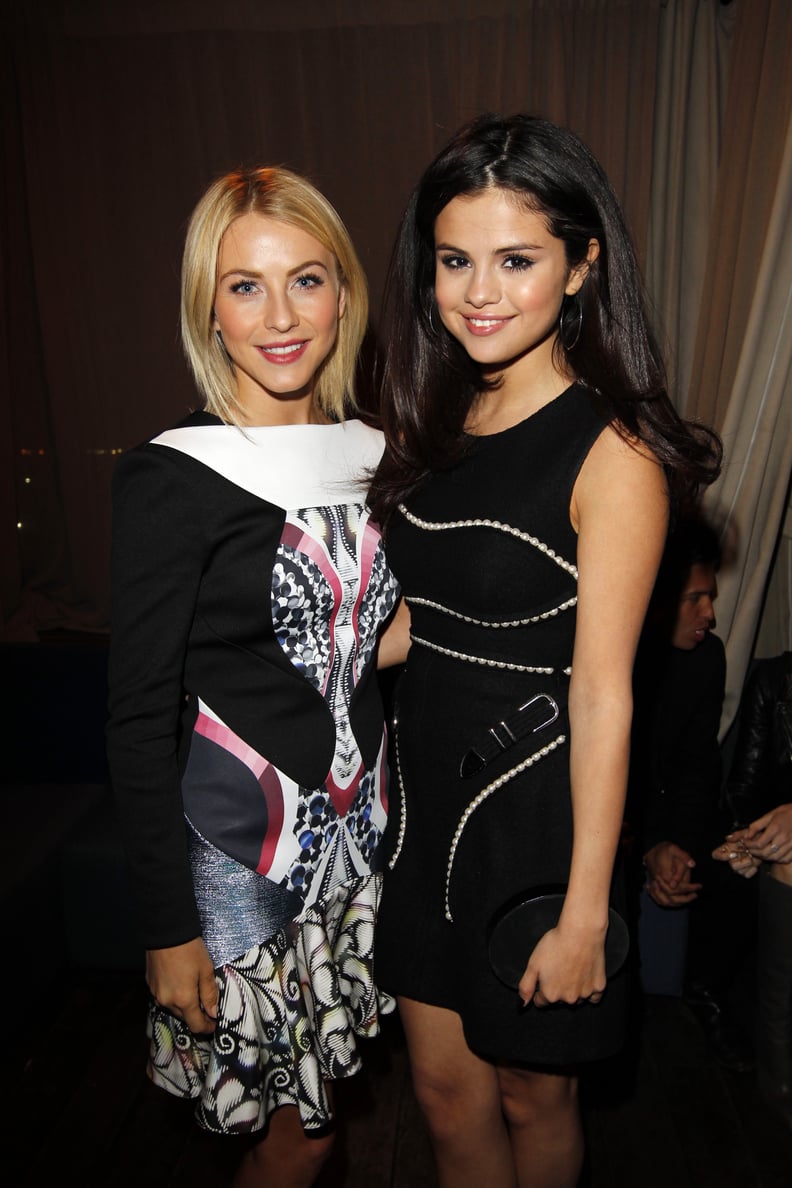 Julianne Hough
Selena and Julianne flashed their sweet smiles at the 2013 British Fashion Council soiree. We see these two together often, whether they're posing for pictures at award shows or sharing party bus photos on Instagram.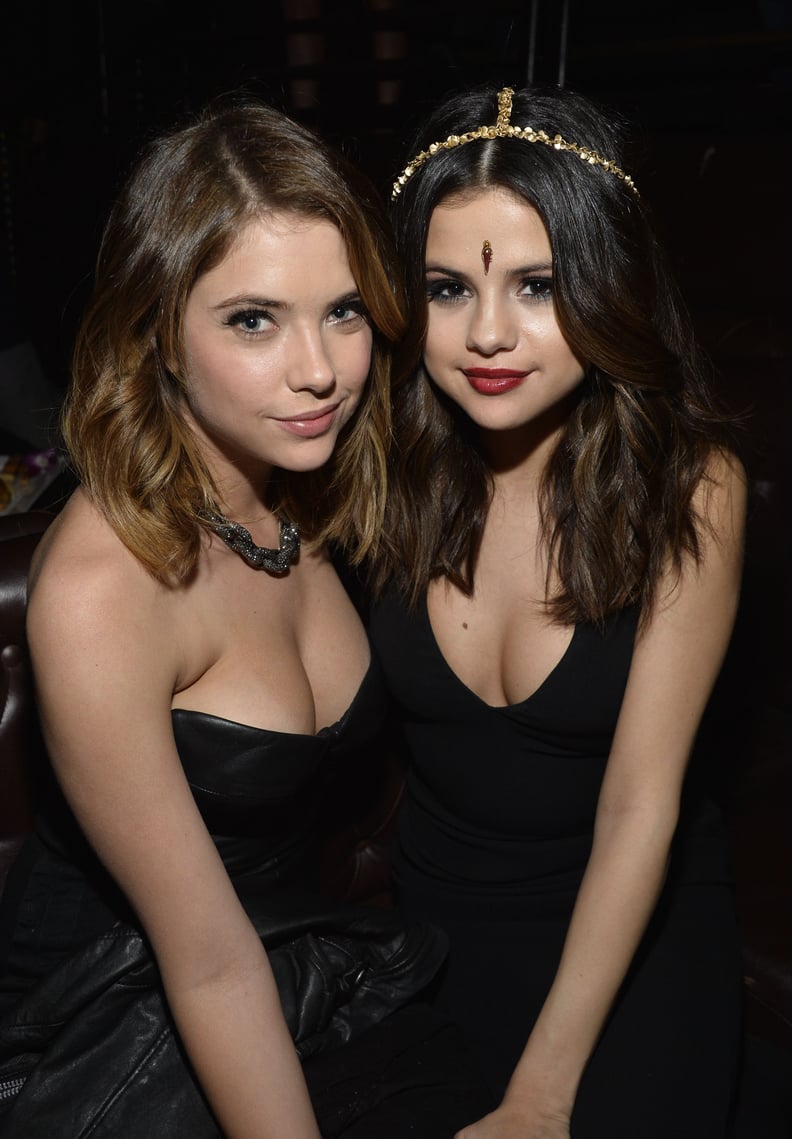 Ashley Benson
Selena and Ashley looked gorgeous posing for pictures at the Beats Music Launch Party in January 2014. They became friends while working on 2012's Spring Breakers and in June 2014 Ashley told Complex Magazine how she became protective over Selena: "The four of us were filming this motel party scene . . . I remember looking over to the floor at these two girls rolling around and making out completely naked. At that moment, I literally closed Selena's eyes. I felt like I had to mother her."
Vanessa Hudgens
Selena shared this ridiculously funny moment with Vanessa on Instagram and previously called the actress her "soul sister." The two starred in Spring Breakers together and in a May 2015 interview with Andy Cohen, Vanessa referred to Selena as "one of my best friends."
Lily Collins
Selena and Lily got close in 2014 and flaunted their love on social media. The singer shared this sweet photo of the two stars embracing at the 2015 Golden Globes and called Lily, "My angel forever."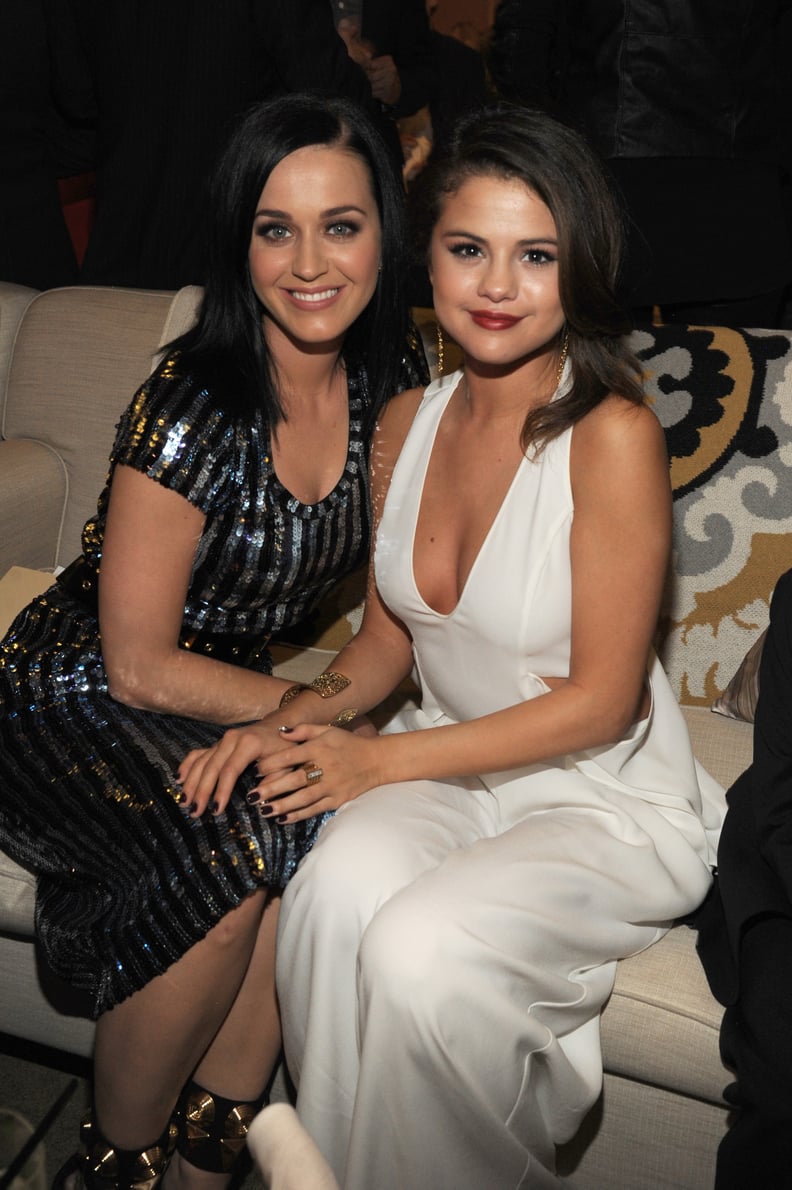 Katy Perry
Francia Raisa
Selena and Francia met during their Disney days and have been close friends ever since. In September 2017, the singer revealed that she had a kidney transplant due to her lupus and thanked Francia for donating her kidney. Along with a hospital photo of them together, Selena wrote the following on her Instagram:
I'm very aware some of my fans had noticed I was laying low for part of the summer and questioning why I wasn't promoting my new music, which I was extremely proud of. So I found out I needed to get a kidney transplant due to my Lupus and was recovering. It was what I needed to do for my overall health. I honestly look forward to sharing with you, soon my journey through these past several months as I have always wanted to do with you. Until then I want to publicly thank my family and incredible team of doctors for everything they have done for me prior to and post-surgery. And finally, there aren't words to describe how I can possibly thank my beautiful friend Francia Raisa. She gave me the ultimate gift and sacrifice by donating her kidney to me. I am incredibly blessed. I love you so much sis. Lupus continues to be very misunderstood but progress is being made.