Taylor Swift Cried Hearing Selena Gomez's New Song
Taylor Swift Got Emotional Listening to Selena Gomez's New Song After Witnessing Her Journey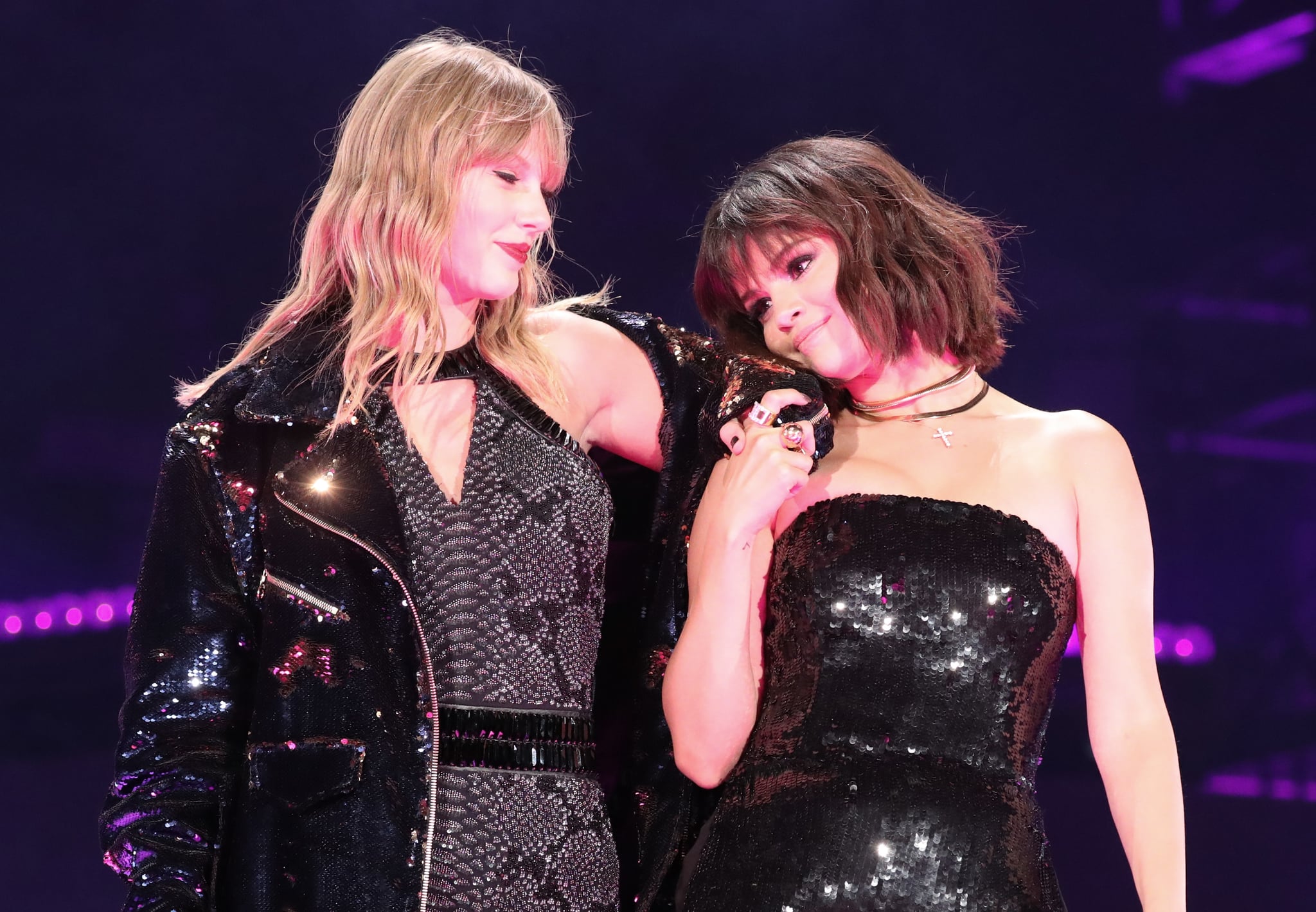 Before Selena Gomez blessed the public with her new tracks, "Lose You to Love Me" and "Look at Her Now," she ran them by a few of her closest pals, including BFF Taylor Swift. During her Oct. 25 appearance on Zane Lowe's new Beats 1 radio show, New Music Daily, Selena opened up about Taylor's initial reaction and called her an "amazing friend."
"I played her the song, and I played it with her mom and dad, and I showed her the video, and her mom and Taylor started crying," Selena recalled. "And it wasn't because the song was emotional. It was just because the first thing they said to me was, 'We're so happy that you're here. After seeing all of that, this is such a cool moment.' And that's a huge thing for me."
"She was frustrated when I was frustrated; she was sad when I was sad."
Selena hasn't named any names, but her new songs seem to point to her past relationship with Justin Bieber. She labeled that period a "pretty terrible" time, but reflected fondly on the support she had from Taylor and other confidants. "She was frustrated when I was frustrated; she was sad when I was sad. But more than anything, my friends stood by my side," Selena said. "I think they visibly saw me in so much pain. And they didn't want it for me. But . . . they never stopped loving me."
From Taylor's perspective, Selena has reached a new level as an artist. "I'm so proud of her," Taylor told Zane in her own sit-down with the host. "She's been through so much. I've watched so much happen in her life and had a front row seat to so much, and I'm so proud of her. She is such a revelation because now she's making her best stuff. I am 100 percent convinced this is the best thing she's done so far."
Taylor added: "The things that she's overcome, the situations she's risen above, it's been a long time since we were friends and she's the best. She's just the best. I'm really excited because when somebody has had great life experience, has had really tough things they've had to go through and they can process that and make art that's going to help other people, that's what kind of song this is. I'm stoked."