Meet Bill Skarsgard, the Guy Terrorizing You as Pennywise
Bill Skarsgard is the hot man behind the horrifying face of clown makeup in the remake of Stephen King's It, and we don't even feel weird about being attracted to him. Sure, he's playing one of the most iconic supernatural villains of all time, but Bill IRL seems kind of great. While you may have noticed him as Matthew in the Divergent film Allegiant, he's popped up all over the place. With the release of It finally upon us, get the scoop on what you need to know about the up-and-coming actor.
He's Swedish, in case you couldn't tell. Bill was born in Vällingby, a suburban area outside of Stockholm, Sweden.
He comes from a famous brood. Those icy looks run in the family; Bill is the younger brother of Alexander Skarsgard, famous for True Blood and Big Little Lies. Their father is Stellan Skarsgard, a longtime actor who you may recognize from Good Will Hunting, Thor, and the Pirates of the Caribbean movies. Alexander was initially worried about Bill coming to LA in pursuit of being an actor, but Bill ended up booking a major role in a month and a half.
In fact, there are more Skarsgards than you think. Bill has five full siblings (Alexander, Gustaf, Sam, Eija, and Valter) and two half-brothers, Ossian and Kolbjörn. That's a lot of Christmas gifts to buy.
He's been in creepy stuff before. Though his performance as Pennywise will undoubtedly haunt us forever and ever, It isn't Bill's first foray into horror. He starred on all three seasons of Netflix's Hemlock Grove as Roman Godfrey. He knows his way around the supernatural. Then again, that show never had a killer clown.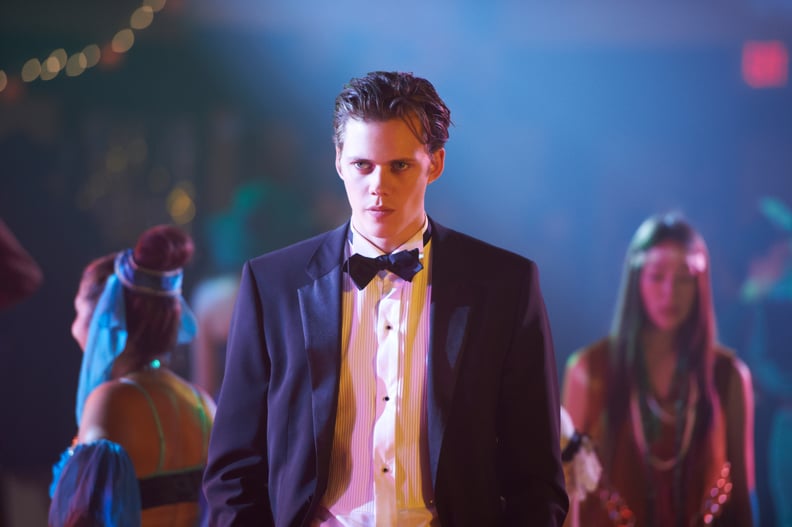 His breakthrough role was playing a man with Asperger's syndrome. Bill starred in the 2010 Swedish film Simple Simon as a young man with the developmental disorder. He was nominated for a Guldbagge Award, which is basically the equivalent of a Swedish Oscar.
Bill had big dreams of traveling the Trans-Siberian railroad. In an interview with his father, Stellan inquired about why Bill chose to act after graduation rather than stick with his initial plan of traveling. "The main reason why I didn't really pursue acting early was because I thought people would say, 'Yeah OK, here comes another one, he's been fed on a silver plate of course he's an actor,'" Bill said. "You know as well as anybody else you don't just 'get to' play parts, you need to prove yourself."
He got his driver's license at 26 years old. It wasn't until Bill had been in Canada and America for a few years that he thought to get a license.