Who Plays Pennywise the Clown in the It Movie?
You Might Freak the F*ck Out When You See What Pennywise the Clown Looks Like IRL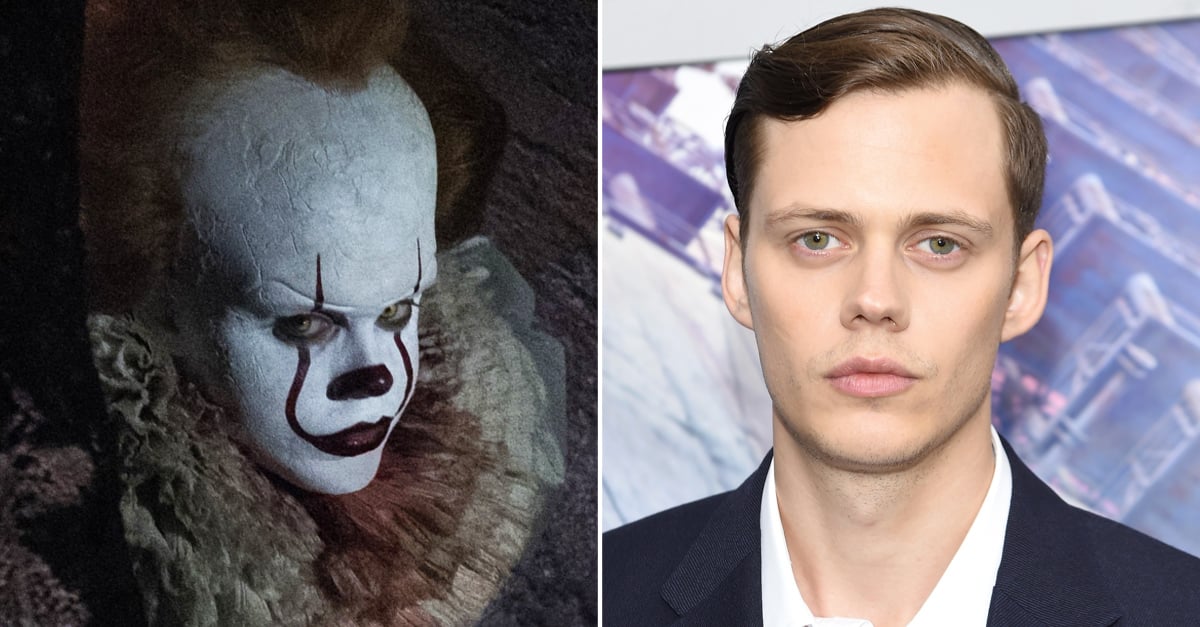 Image Source: Everett Collection, Getty / Jamie McCarthy
With a new iteration of Stephen King's bone-chilling It coming to the silver screen, that means a fresh take on Pennywise the Clown has also arrived. While the terrifying villain from the 1990 miniseries appeared more as a standard clown, just scarier (crisp white face paint, a red nose, bright red hair, Gwen Stefani in 2000-thin eyebrows), the latest version of Pennywise is significantly more horrifying. So, who's the man underneath the clown's fearsome veneer? Swedish actor Bill Skarsgard.
You might recognize Skarsgard's name thanks to older brother Alexander Skarsgard, famous for True Blood and Big Little Lies or their father, longtime actor and Thor star Stellan Skarsgard. It also isn't his first foray into horror. After racking up a host of roles in movies like Simple Simon (for which he was nominated for the Swedish equivalent of an Oscar), Anna Karenina, and Victoria, he starred on all three seasons of Netflix's Hemlock Grove as Roman Godfrey, a half vampire.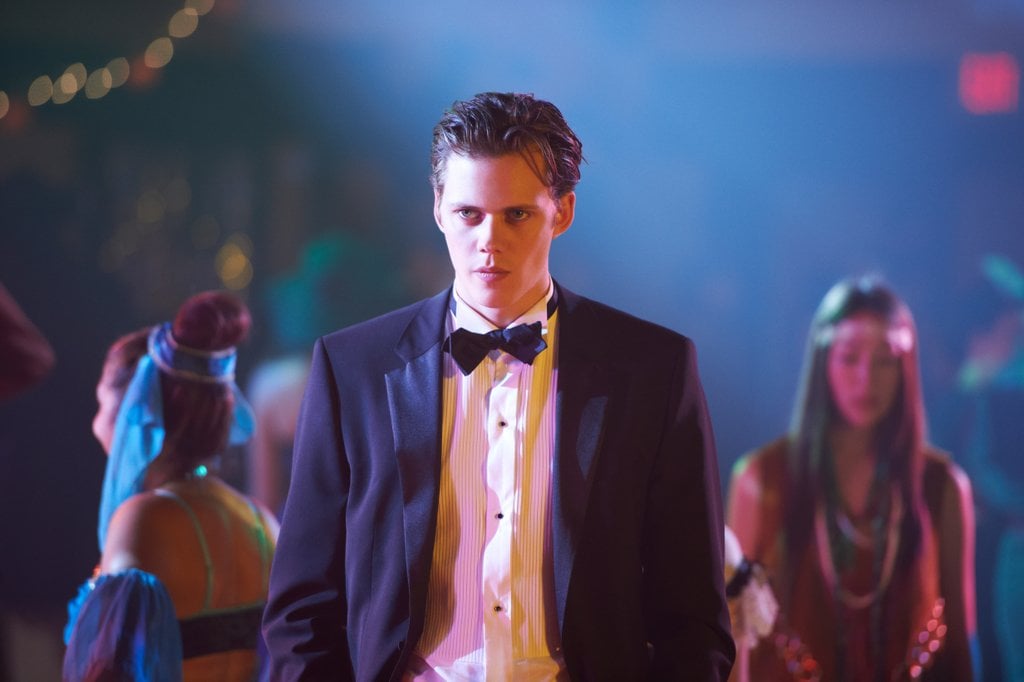 Since then, he's gone on to play Matthew in the dystopian YA series Allegiant and German informant Merkel in this Summer's spy thriller Atomic Blonde.
So, while you might feel your heart leap into your throat when you first lay eyes on the new Pennywise — who's grittier, scarred, and giving new meaning to the phrase "ten-head" — just know that there's a pretty sexy, normal Swedish guy underneath all those prosthetics.