Everyone Emma Stone Dated Before Marrying Dave McCary
Emma Stone is pretty private when it comes to her personal life. She doesn't have public-facing social media, she very rarely makes public appearances with husband Dave McCary, and she's never shared any photos of her 2-year-old daughter, Louise. Still, fans do know quite a few things about the "Poor Things" actor's dating history before she tied the knot with McCary, who's a writer and producer.
Perhaps Stone's most high-profile romance was with her "The Amazing Spider-Man" costar Andrew Garfield. Garfield starred as Peter Parker in the superhero films, while Stone played Peter's love interest (and fellow science genius) Gwen Stacy. They first met on set in 2010 and were spotted out and about in late 2011.
They ultimately split in 2015, though it seems the pair are still friends who have a lot of admiration for each other. In 2017, Garfield told Vanity Fair's "Little Gold Men" podcast, "We care about each other so much and that's a given, that's kind of this unconditional thing. There's so much love between us and so much respect. I'm her biggest fan as an artist."
Ahead, these are all the people Stone has publicly dated throughout her years in Hollywood, including her husband.
01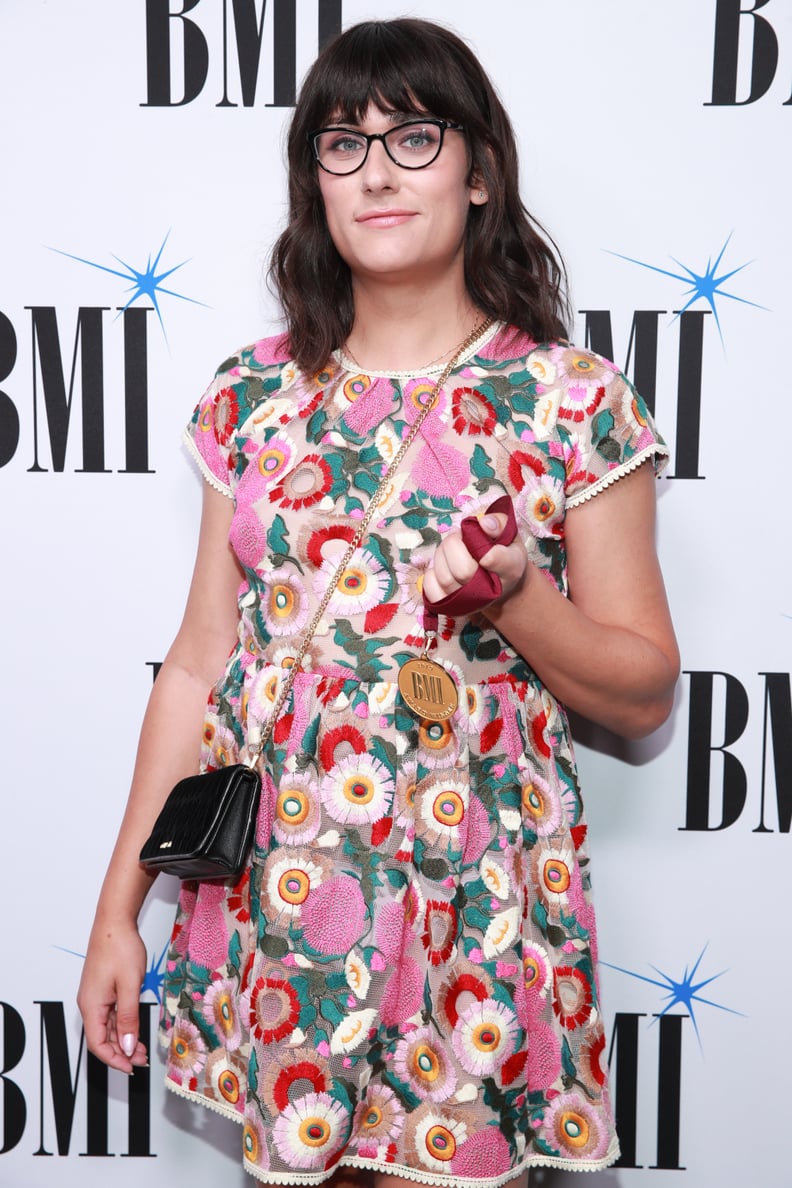 Teddy Geiger
From 2007 to 2009, Stone dated singer-songwriter Teddy Geiger, who rose to fame with the hit song "For You I Will (Confidence)." Geiger came out as trans in 2017 and later got engaged to "Schitt's Creek" actor Emily Hampshire, but they called it off in June 2019.
02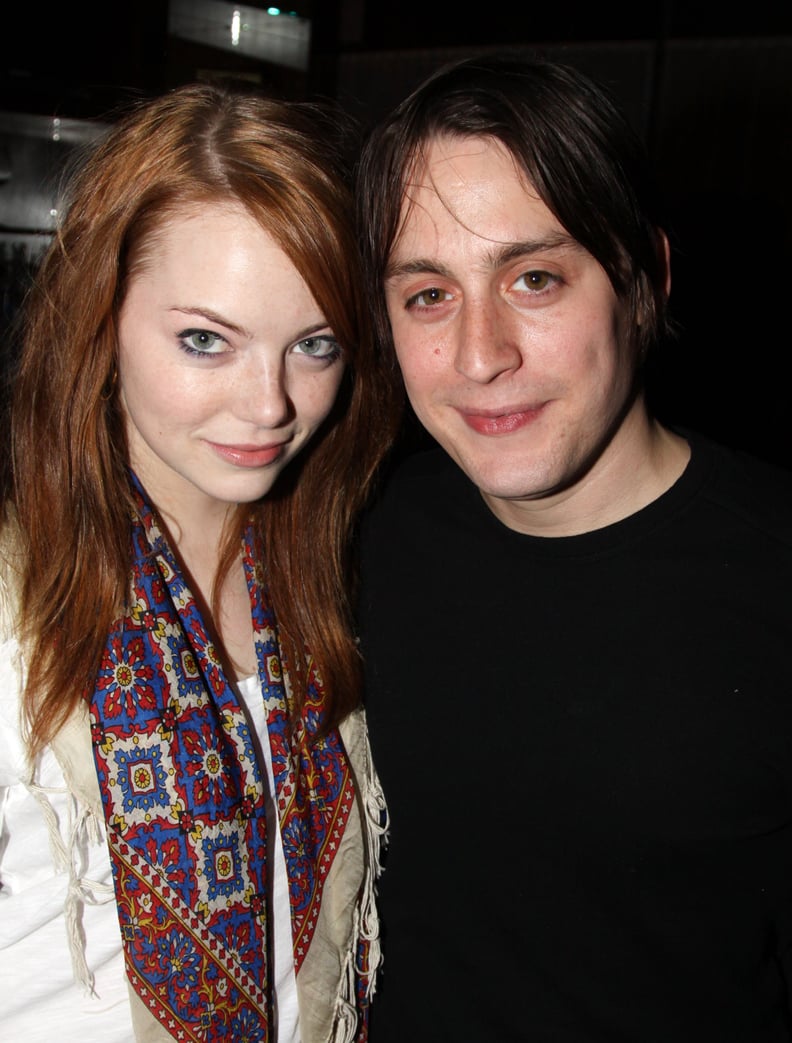 Kieran Culkin
Stone went on to date Kieran Culkin, actor and younger brother of Macaulay Culkin, who would later rise to fame thanks to his role as Roman Roy in HBO's "Succession." The pair met when they played onscreen lovers in the film "Paper Man." They were together from 2010 to 2011.
Stone and Culkin seem to have remained friends; in 2022, they were photographed together at the Met Gala.
03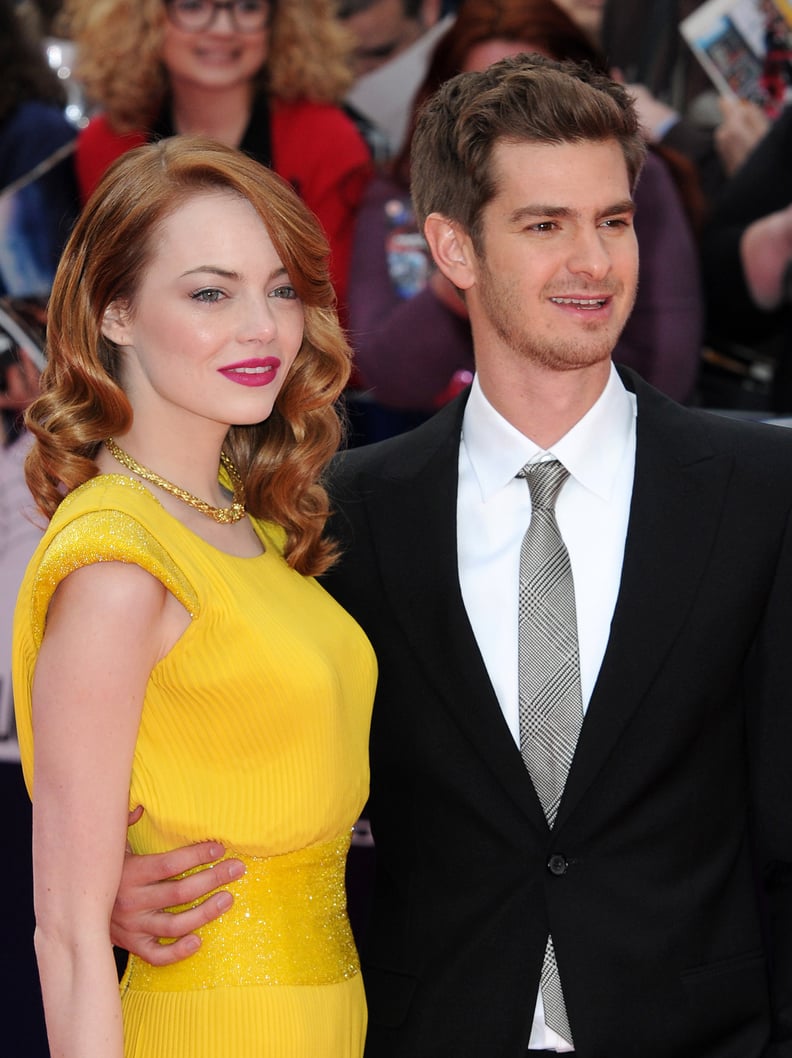 Andrew Garfield
Garfield and Stone met in 2011 on the set of "The Amazing Spider-Man." They played onscreen couple Peter Parker and Gwen Stacy and a real-life romance soon developed. Though the pair often hit the red carpet together and showed sweet PDA on the streets of NYC, they were private about their relationship in interviews. Stone told the Wall Street Journal in 2015, "I understand the interest in it completely, because I've had it, too. But it's so special to me that it never feels good to talk about, so I just continually don't talk about it."
In April 2015, news broke that Garfield and Stone had decided to take a break from seeing each other, and later that October, fans learned they had split for good.
Despite the end of their romance, the pair have remained friends. During 2017 award season, both Stone and Garfield garnered industry praise for their work in "La La Land" and "Hacksaw Ridge," respectively. They were photographed having a friendly chat during the AFI Awards luncheon in January 2017, and Garfield was front row for Stone's award-winning nights at the Golden Globes and Oscars that year.
In January 2022, Garfield gave a glimpse into their friendship when discussing his appearance in 2021's "Spider-Man: No Way Home." "Emma kept on texting me. She was like, 'Are you in this new Spider-Man film?" he told the "Happy Sad Confused" podcast, per Harper's Bazaar. "And I was like, 'I don't know what you're talking about.'"
He never spilled. "And then she saw it and she was like, 'You're a jerk,'" Garfield added.
04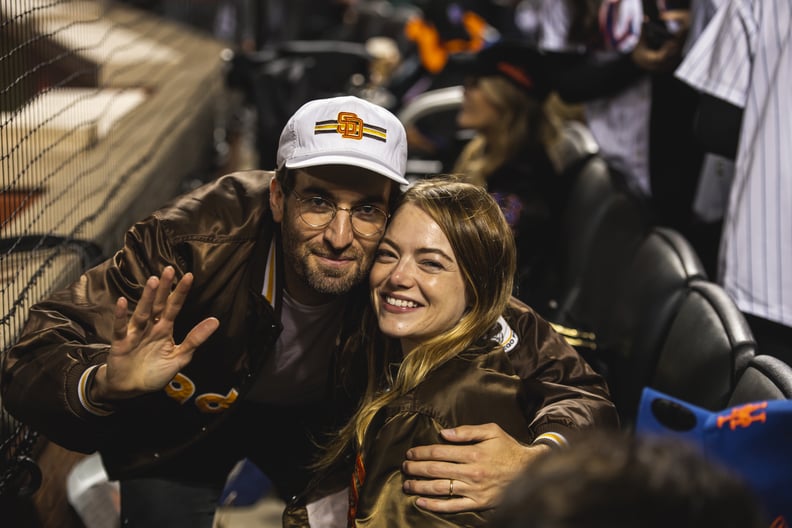 Dave McCary
In October 2017, fans learned that Stone was dating McCary, a writer and segment producer for "Saturday Night Live." That year, he released the indie film "Brigsby Bear" with "SNL" star Kyle Mooney, and Stone was spotted at the premiere that June. In December 2019, the pair announced their engagement on social media with a sweet selfie of Emma showing off her ring.
The pair married sometime in 2020 and welcomed their daughter, Louise Jean, in 2021.
Stone and McCary were spotted at a baseball playoff game between the New York Mets and San Diego Padres in October 2022, and in February 2023, they attended a Los Angeles Lakers game.