Everyone Jennifer Aniston Has Dated, From Brad Pitt to Justin Theroux
After Jennifer Aniston and Brad Pitt's 2005 split, the former "Friends" actor became one of the most famous, loved, and worried-about female celebrities of our time. Their five-year marriage may go down in history books, but it wasn't the first high-profile relationship for either of the stars. Aniston went on to date other celebrity guys (including a couple of costars) before eventually marrying Justin Theroux in 2015. However, the couple announced their separation in 2018, saying it "was mutual and lovingly made at the end of last year."
In August, Aniston opened up a bit about some of her struggles with relationships, saying that her parents — who divorced when she was 9 — didn't set a great example for her when it came to love. "It was always a little bit difficult for me in relationships, I think, because I really was kind of alone. My parents, watching my family's relationship, didn't make me kind of go, 'Oh, I can't wait to do that,'" she told the Wall Street Journal. ". . .I didn't like the idea of sacrificing who you were or what you needed, so I didn't really know how to do that. So it was almost easier to just be kind of solo." She also said that she sometimes struggles to make her needs heard in relationships. "I didn't have any real training in that give-and-take. It's just about not being afraid to say what you need and what you want. And it's still a challenge for me in a relationship," she continued. "I'm really good at every other job I have, and that's sort of the one area that's a little . . ."
Still, while Aniston has made headlines for some of her more tumultuous romances in particular, she has also served as an inspiration for women and will forever be one of the shining examples of resiliency after a bad breakup. And though she doesn't appear to be dating anyone at the moment, Aniston's career is thriving as always; up next, the third season of her Apple TV+ series "The Morning Show" is set to premiere on Sept. 13. She also has a large slate of famous friends, from "Murder Mystery" costar Adam Sandler and "Friends" costar Courteney Cox to Jason Bateman, Jimmy Kimmel, and their wives Molly McNearney and Amanda Anka, who appeared in Aniston's Instagram in a Sept. 10 carousel of summery photos.
Ahead, look back at the famous men who have dated the beloved actor.
01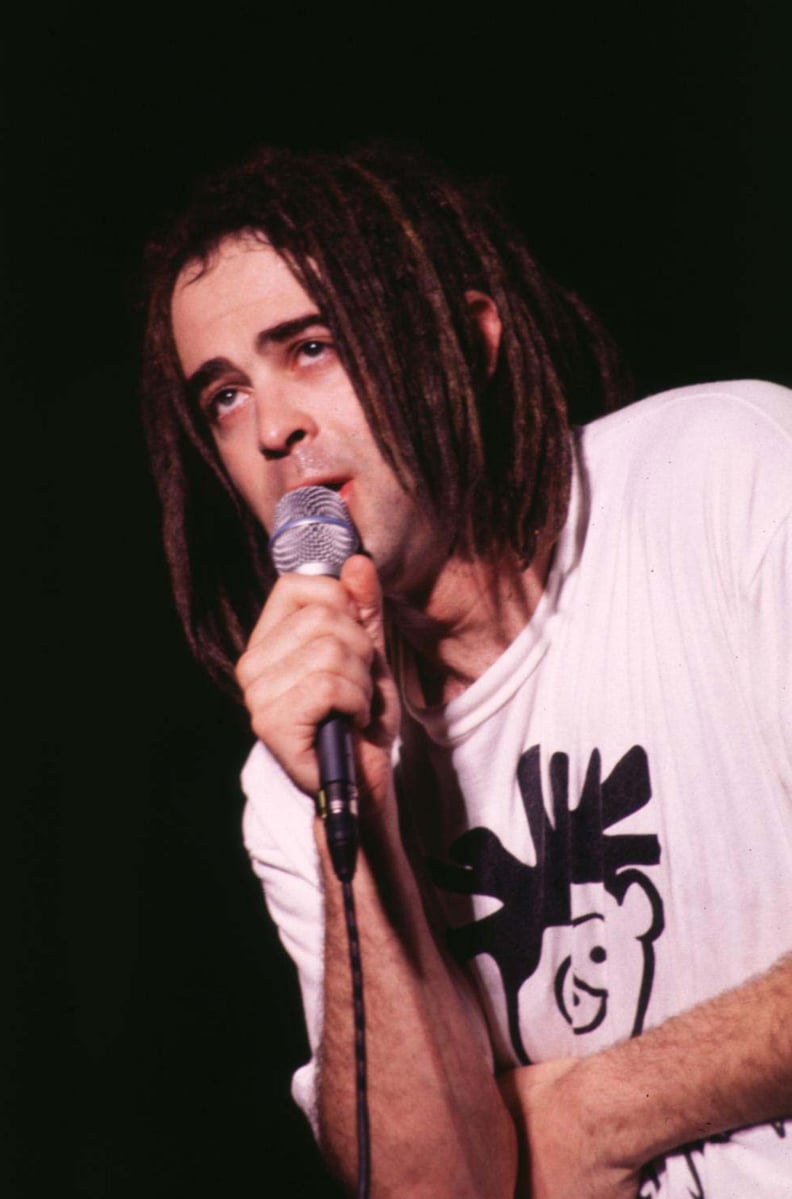 Adam Duritz
Aniston was linked to the Counting Crows frontman for a short time in 1995 — however, according to Us Weekly, he's said in interviews that they "never even slept together." In 1997, Duritz went on to date her "Friends" costar (and real-life BFF) Courteney Cox.
02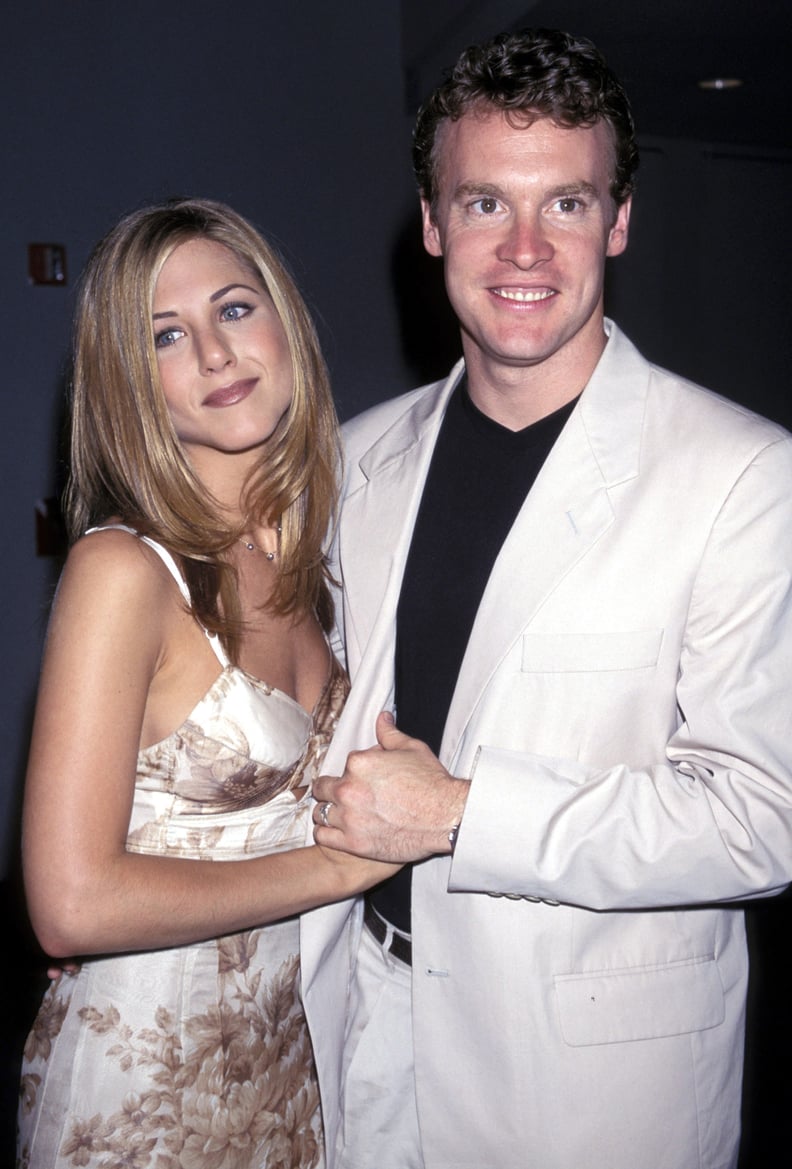 Tate Donovan
The couple began dating in 1995 and had already been together for a while before he played her love interest Joshua on "Friends." However, Donovan said "didn't know who" Aniston was before dating her and had "never seen 'Friends,'" per E! News. There were rumors that Aniston and Donovan got engaged in 1997, but Aniston told People (via E! News), "There's nothing to report. You have to take more time to get to know someone." They eventually broke up in 1998.
03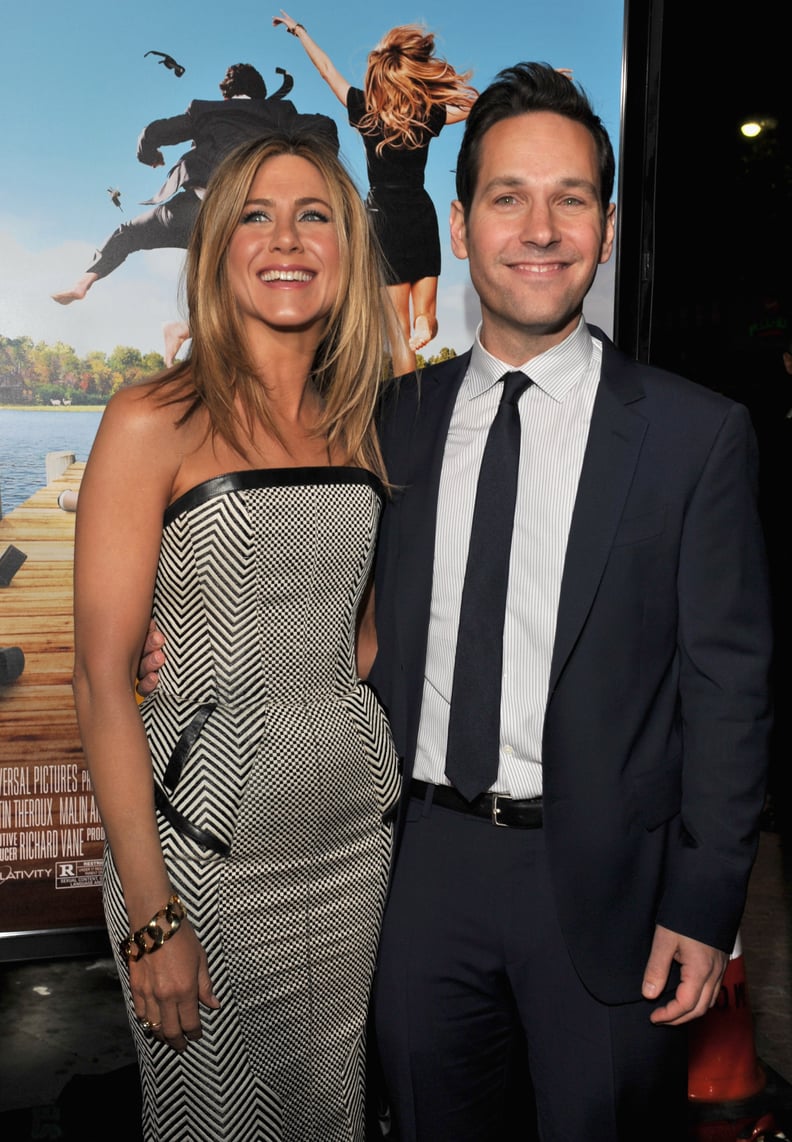 Paul Rudd
Rudd played Aniston's gay best friend in the 1998 rom-com "The Object of My Affection," and the two were rumored to have struck up a brief romance, per Page Six. The two stayed friends and even worked together a few more times; Rudd starred as Lisa Kudrow's onscreen husband, Mike, on "Friends," and he and Aniston starred as a couple in 2012's "Wanderlust." (Fun fact: Aniston fell in love with Justin Theroux on the film's set in 2010.)
While promoting the film, the duo were asked in an interview with GQ if it was "weird to kiss" on screen, having been close for such a long time. Aniston remarked, "Nah. I've kissed him for years," while Rudd quipped, "We've made out for decades."
04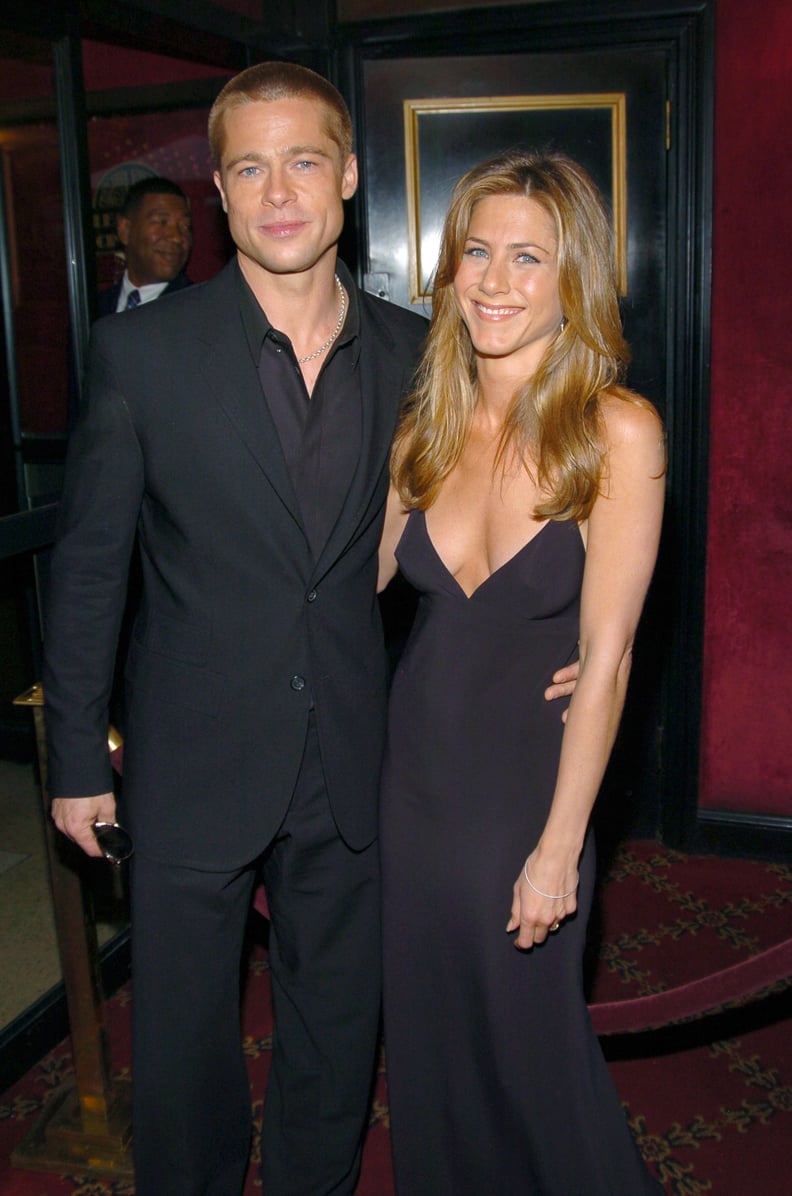 Brad Pitt
05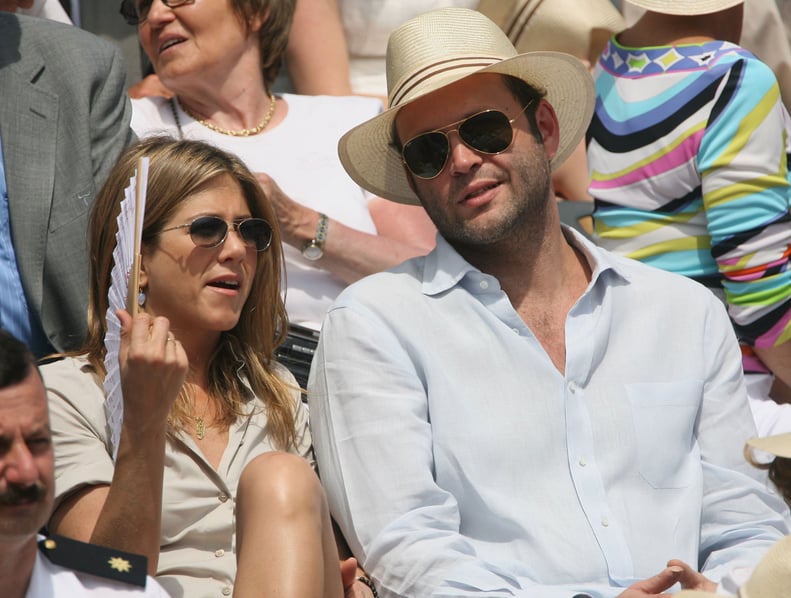 Vince Vaughn
After her split from Pitt, Aniston began dating her "The Break-Up" costar, Vince Vaughn. The two were together for a year before going their separate ways in December 2006. Of dating Aniston, Vaughn told Playboy (via E! News), "You know, she's great. For me personally — and I think most well-known actors who are together feel this way — I never enjoyed the paparazzi side of it."
06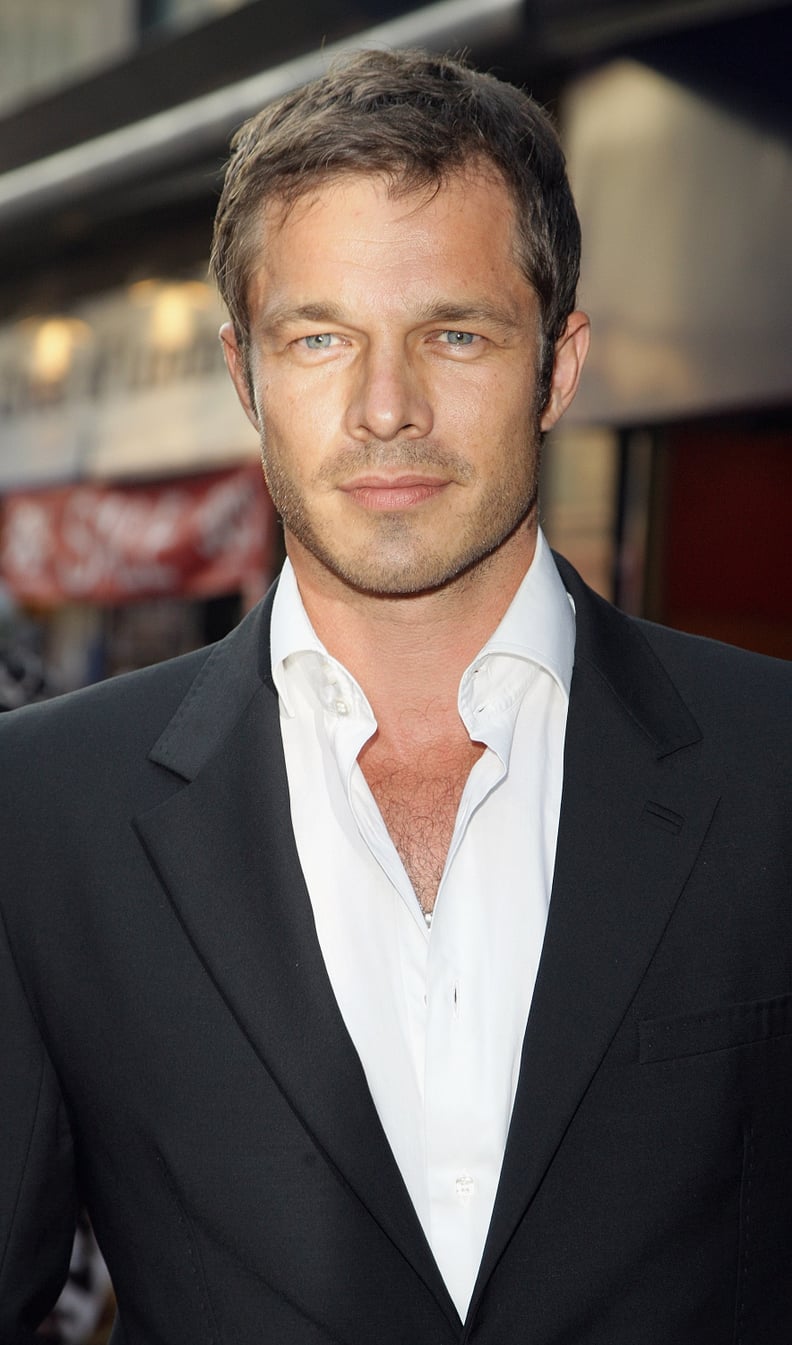 Paul Sculfor
Aniston was rumored to have romanced the very handsome (and very British) model Paul Sculfor for a couple of months in 2007, per People.
07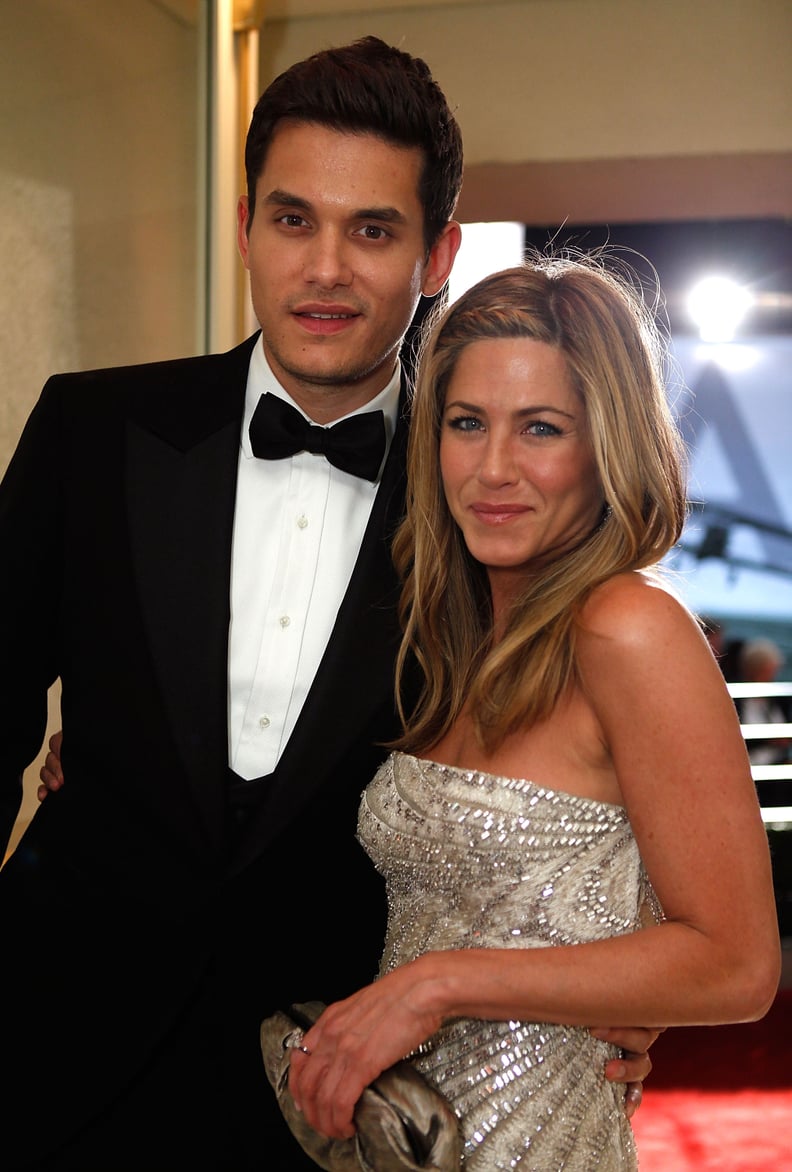 John Mayer
In 2008, Aniston began seeing singer John Mayer, who by then had become widely recognized as a Hollywood womanizer. Despite the headlines, the two dated for 11 months and seemed to be very much in love; Mayer confirmed as much in an interview with Playboy after their breakup, saying, "I wouldn't undo it, man. Because if it had worked out, I would have reaped the benefits. I would be sitting here saying, 'What I have when I go home is the thing I've always wanted.'"
Mayer also alluded to still having feelings for the actor after their split. "We just have a regard for each other's feelings that is pretty intense. It's been a deep relationship, and it's no longer taking place at all. Have you ever loved somebody, loved her completely, but had to end the relationship for life reasons?"
08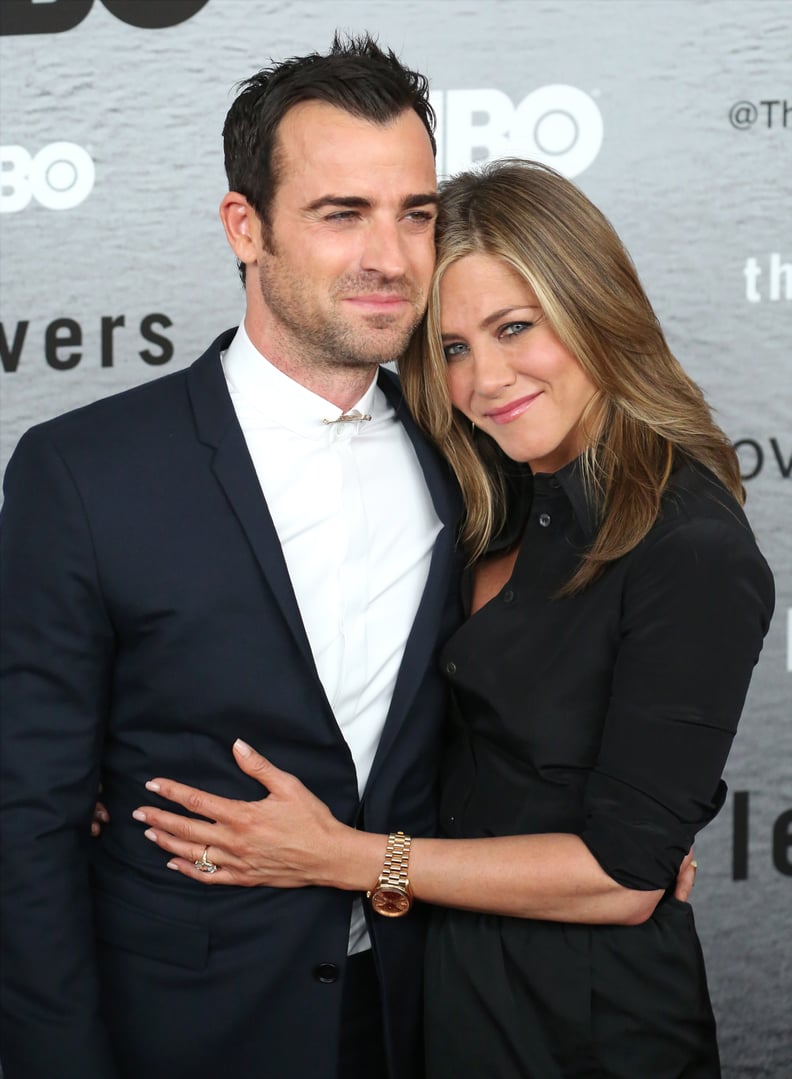 Justin Theroux
Aniston seemed to have found her forever with actor Justin Theroux, who she counted as a friend for years but reconnected with on the set of "Wanderlust" in 2010. They tied the knot in a surprise ceremony in August 2015 and shared lots of sweet moments together on the red carpet, but, sadly, their relationship came to an end in 2017. Aniston's rep released a statement to POPSUGAR in February 2018, saying the "decision was mutual and lovingly made at the end of last year." The former couple also added that "they look forward to continuing our cherished friendship."
In 2021, Theroux told Esquire that he and Aniston have stayed true to that intention. "I would say we've remained friends," he said, adding that he and Aniston still "love each other" even though their relationship has ended. "I'm sincere when I say that I cherish our friendship," he continued. "We can not be together and still bring each other joy and friendship."