Jon Hamm Causes Chaos in the Full "The Morning Show" Season 3 Trailer
Breaking news: the full trailer for "The Morning Show" season three has finally arrived, and the stakes are higher than ever at UBA. After uncovering dark secrets and lies at the news network in the Apple TV+ series's first two seasons, the upcoming installment teases a new direction — where it seems everyone is ready to "burn it all down" and start fresh with some new faces (e.g. new cast member Jon Hamm). In the full teaser, UBA and its employees are dealing with a cyber attack, which seems to have leaked many of the character's biggest secrets, with major consequences. Plus, Hamm's character is gunning to purchase UBA and shake things up there for good.
"The Morning Show" season three wrapped up filming back in February, and according to star Jennifer Aniston, there are plenty of "juicy" things to look forward to. One tiny hint is that season three will be a bit steamier.
"Everybody's getting in trouble," she teased in a People interview published on June 7. "Everybody has a secret. And everyone's just walking the line. It's a lot more sensual this year."
Apple TV+ dropped details about season three's plot on June 29 — alongside first-look photos — revealing that an issue will arise at UBA following its exposed toxic workplace culture, and it threatens the future of the TV network as everyone's loyalty and core values are tested.
"The Morning Show" was renewed by Apple TV+ in January 2022, two months after season two's dramatic finale. The streamer revealed the upcoming season would be led by a new showrunner, Charlotte Stoudt. "I'm excited to be joining forces with Apple TV+ and 'The Morning Show,'" Stoudt said in a statement. "The cast, led by the phenomenal Jennifer Aniston and Reese Witherspoon, are truly to die for. Kerry, Mimi and Michael, and the teams at Media Res, Hello Sunshine and Echo Films, have created an irresistible world that is equally delicious and provocative."
The Emmy-, SAG Award-, and Critics' Choice Award-winning series was originally picked up for only two seasons at Apple TV+, but buzz around the show has turned it into a full-on global hit. Season two's abrupt finale has viewers wondering how the news drama will handle its next scandal, but the good news is a fourth season has already been green-lit, so there's plenty more drama to come.
"The Morning Show" has never been shy about pulling inspiration from real-life scandals at American morning shows. After the show's second season aired, "Good Morning America" anchors TJ Holmes and Amy Robach sparked headlines nationwide after photos were published of the pair canoodling together. We wouldn't be surprised if some of that romantic drama made its way to future episodes of "The Morning Show" soon. Elsewhere, news hosts Don Lemon and Tucker Carlson were both fired on April 24, so it's possible those incidents may provide some inspiration for season four as well. But we'll just have to wait and see.
Ahead, check out everything we know about "The Morning Show" season three so far and get a first look at the new and returning cast.
01
"The Morning Show" Season 3 Trailer
02
"The Morning Show" Season 3 Teaser Trailer
03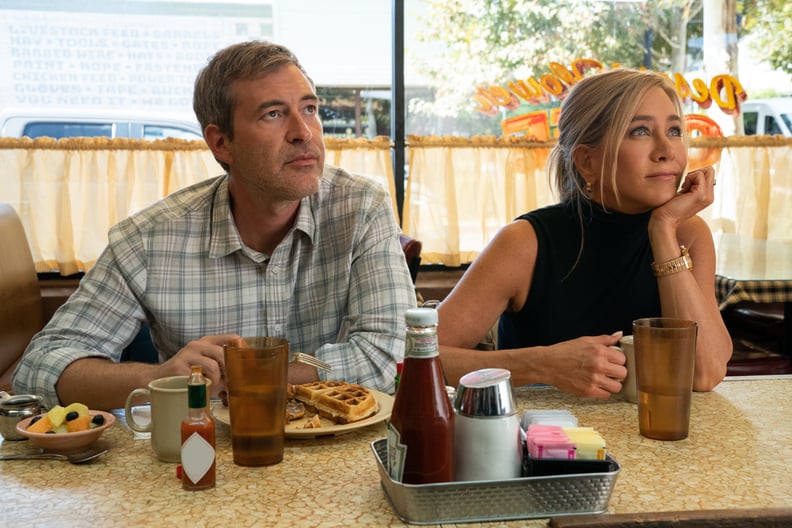 "The Morning Show" Season 3 Plot
According to Apple TV+, in season three, "the future of the network is thrown into question and loyalties are pushed to the brink when a tech titan takes an interest in UBA. Unexpected alliances form, private truths are weaponized, and everyone is forced to confront their core values both in and out of the newsroom." The trailer teased that in the new season, UBA will be the victim of a cyber attack, and information will be leaked about all the major players. Hamm, meanwhile, will play some sort of mogul who wants to buy the network.
04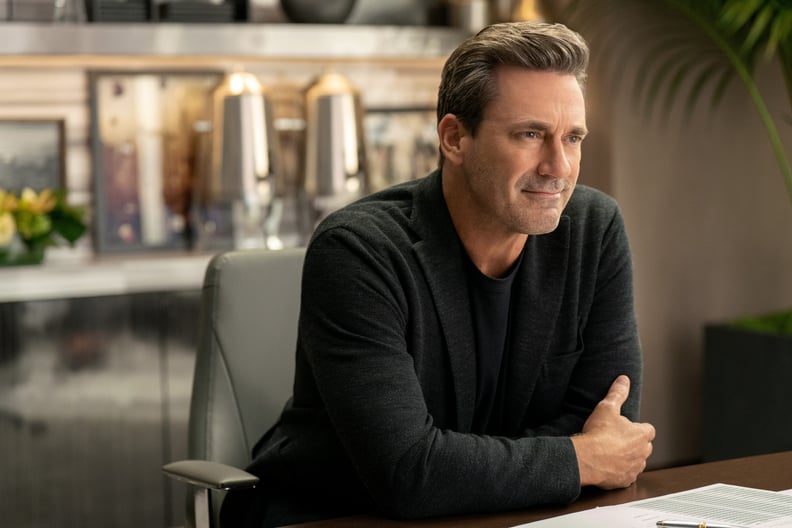 "The Morning Show" Season 3 Cast
Aniston and Witherspoon — also executive producers on the series — return in season three alongside familiar faces like Karen Pittman, Julianna Margulies, Billy Crudup, Nestor Carbonell, Janina Gavankar, Bel Powley, Desean Terry, Tom Irwin, Mark Duplass, and Marcia Gay Harden. Some of the exciting new cast additions include Hamm, Tig Notaro, Nicole Beharie, and Stephen Fry.
05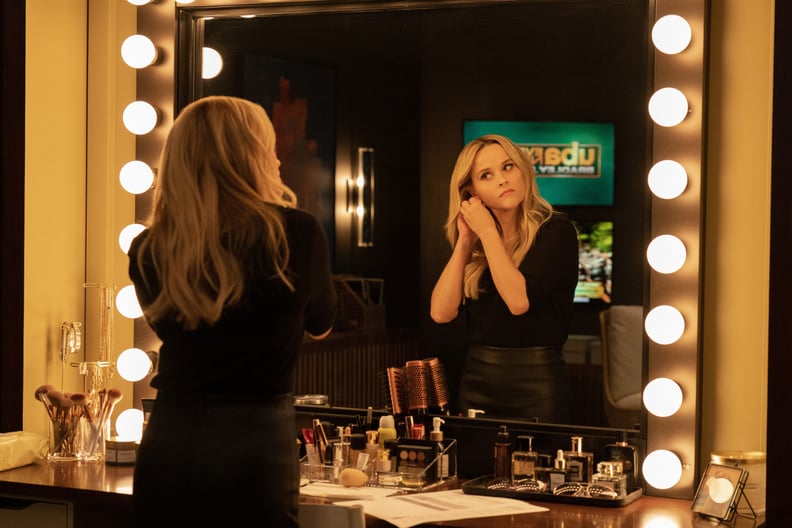 "The Morning Show" Season 3 Release Date
The newsroom drama's third season — which consists of 10 episodes — will kick off on Sept. 13 with two new episodes. It'll then conclude with its season finale on Nov. 8.
06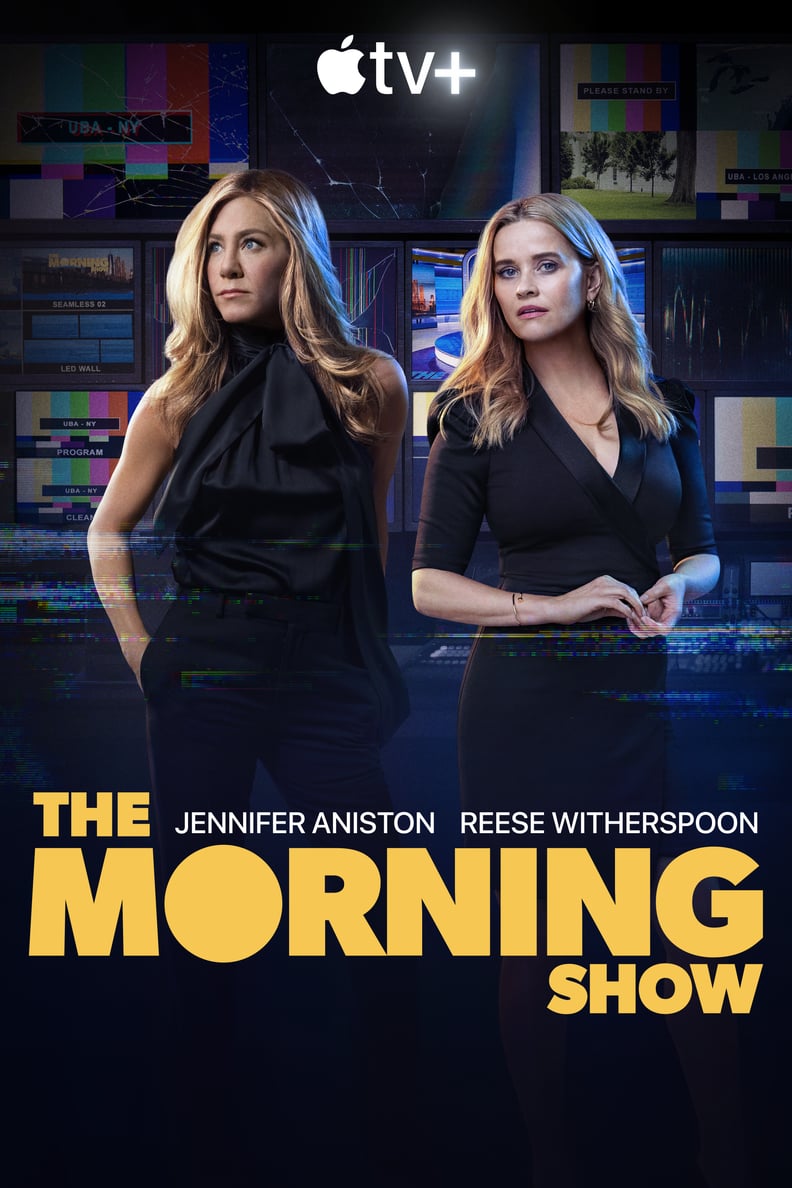 "The Morning Show" Season 3 Poster #1
07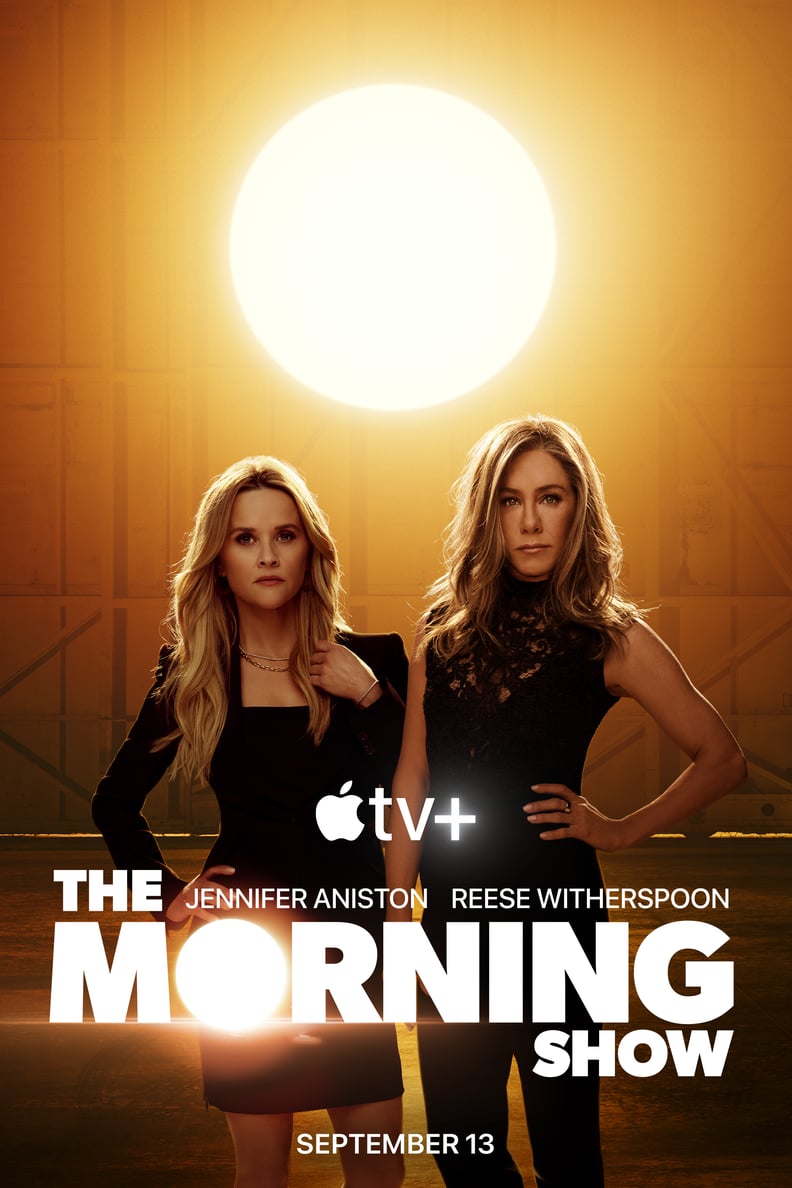 "The Morning Show" Season 3 Poster #2
08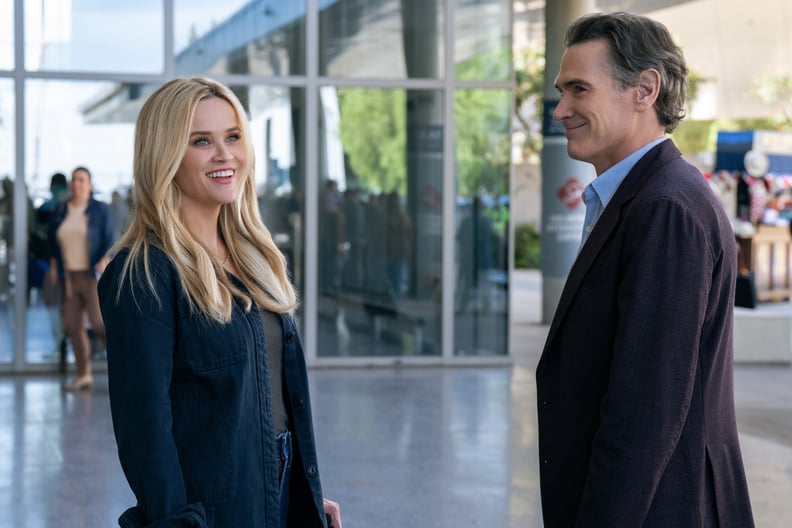 "The Morning Show" Season 3 First-Look Photos
12
"The Morning Show" Season 3 Behind-the-Scenes Photos
Back in October 2022, Aniston shared a group of photos and videos from the set of the hit series alongside a caption announcing how close season three was to being completed at that point. Hilariously, this was news to Witherspoon, who commented, "Wait . . . are we really???🤪"
That set of photos included a shot of Aniston wearing a riding helmet and goggles — which suggests her character, Alex, might be hopping on a motorcycle at some point in the new season. The actor also shared photos from a night shoot at Coney Island and a snap of herself stretched out on a couch on set. Plus, she posted a video PSA reminding everyone to lotion their feet before they spray-tan.
"Note to self: hands and feet, you must lotion before you spray-tan," Aniston says with her foot in a sink while someone tries to wash off her tan mishap, "because otherwise you end up with this situation."
13
On Feb. 10, Aniston confirmed that season three completed filming when she shared a gallery of behind-the-scenes photos and videos from the set on Instagram. She wrote in the caption, "That's a wrap on Season 3 🥹👏🏼Love love LOVE this @themorningshow crew — So much more to come!!"
The photos featured Witherspoon and other cast members like Hamm, Harden, and Duplass, as well as members of the crew — including Kristin Hahn and Lauren Neustadter. Witherspoon commented on her costar's post, "Love you and Our whole cast& crew SO MUCH!!" The slideshow also included a video of Aniston addressing the crew at the end of filming. She says in the clip, "I'm so lucky to get to work with you. Thank you for everything."