Get to Know JoJo Siwa's New Girlfriend, Avery Cyrus
JoJo Siwa is in a new relationship with Avery Cyrus, and you're likely finding yourself wanting to know more about their budding romance. According to Cyrus's TikTok account, the 22-year-old, who has nearly 8 million followers on the social media platform, is a full-time creator with a passion for skateboarding, Spider-Man, and wild food experiments.
Over the last month, the pair have been hinting at their relationship through a series a subtle posts on their Instagram accounts and the occasional TikTok video, but on Sept. 12, the two made things official. "happiest girl," Siwa captioned a TikTok of them kissing.
Since coming out in January 2021, Siwa has become a massive role model for young people in the queer community, a responsibility the former "Dancing With the Stars" contestant takes seriously. Speaking with POPSUGAR last November, Siwa offered some helpful words of advice for young fans wanting to express their true selves. "I think [being themselves] makes them brave. I think that makes them awesome and cool and special and celebrated," she said. "It means that you're choosing to live your life the way you want to live it and that's OK."
Siwa and Cyrus's shared dedication for supporting others in the LGBTQ+ community is just one of the many passions the couple share. Read ahead for everything we know about Cyrus.
Avery Cyrus Went Viral For Her "Baby Skateboard" Video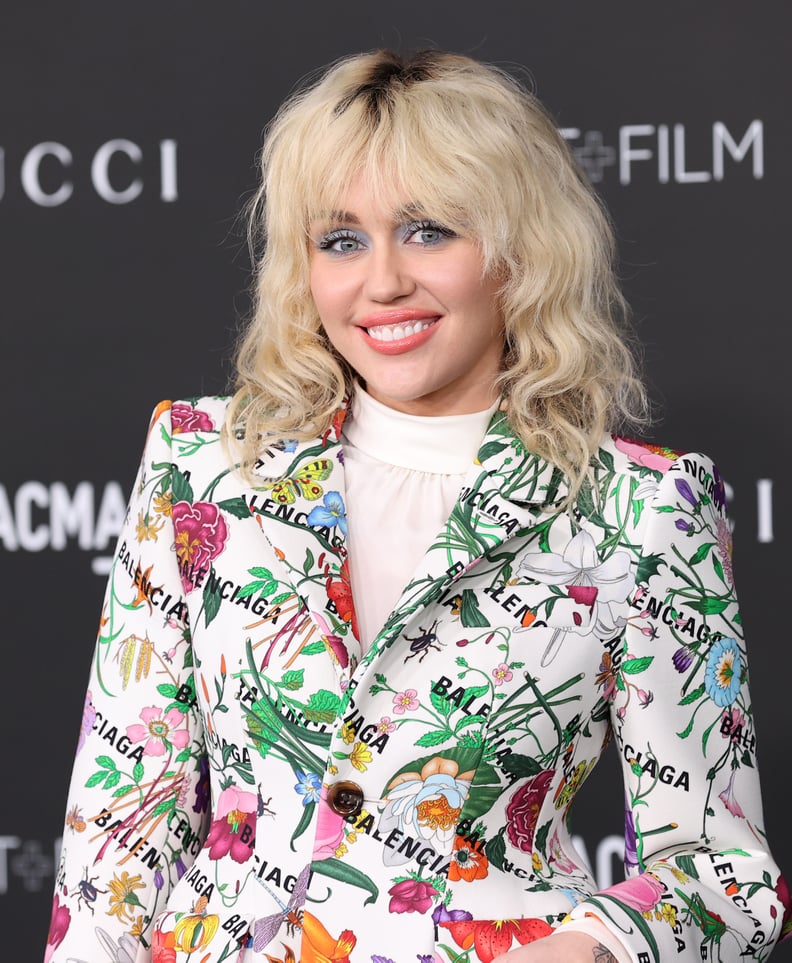 Is Avery Cyrus Related to Miley Cyrus?
Avery has her own claim to internet fame, but many fans have questioned whether the TikTok star is related to Miley Cyrus. While Avery — whose real surname is Blanchard — is not related to the singer, she has openly expressed her crush on Miley and the influence the singer had on her growing up. So she might not be an official member of the Cyrus family, but her online name is definitely a nod to her favorite pop star.
Avery Cyrus Used to Date Another TikTok Star
Prior to her relationship with Siwa, Cyrus was in a relationship with fellow TikToker Soph Mosca. After two years of dating and countless TikTok and YouTube videos together, Mosca and Cyrus split in August 2022. Despite the breakup, the pair seem to have remained good friends.
Avery Cyrus Is a Skilled Skateboarder
Between photos of herself hanging out on the beach and chilling with friends, Cyrus's Instagram account is splashed with photos and videos of the TikTok star showing off her skateboarding skills. "ladies love us, old people hate us xoxo -Skater boys," Cyrus captioned an Instagram photo of herself and a friend at the skate park in 2020. Cyrus's love for boarding also translates to the water, where she likes to surf when she's not skydiving or jumping off of waterfalls.
Avery Cyrus Has Met JoJo Siwa's Family
On Aug. 24, Cyrus appeared in a photo alongside Siwa's family at "America's Got Talent." In the picture, which Siwa's dad shared on his Instagram account, Cyrus is smiling in front of the XOMG Pop sign with Siwa's parents. While it's unclear how long Cyrus and Siwa have been dating, the fact that the TikToker was hanging out with Siwa's family was definitely a hint at their blossoming relationship.