Simu Liu Praises Girlfriend Allison Hsu: "She's a Badass, She's a Fighter"
Simu Liu may be a big blockbuster star, but he flies under the radar in the romance department. He took the world by storm in 2021 following his starring role as Shang-Chi in Marvel's acclaimed film "Shang-Chi and the Legend of the Ten Rings." The titular role, as well as Liu's influence on the world of film and pop culture, earned him a spot on Time's "100 Most Influential People in the World" list in May 2022. And today, the actor shows no signs of slowing down as he has several major projects set, including Greta Gerwig's highly anticipated "Barbie" movie and the upcoming "Arthur the King" film. He also starred in rom-com "One True Loves" back in April and still has "Shang-Chi 2" in development at Marvel.
Outside of his movie roles, though, Liu has maintained a relatively low profile as far as his love life is concerned. The 34-year-old actor is currently linked to music executive Allison Hsu. They made their public debut at the premiere of "Violent Night" on Nov. 29, 2022, and have shared glimpses of their romance on Instagram since then.
The pair's relationship came not long after Liu was linked to fellow actor Jade Bender, known for her roles in "A Cowgirl's Story" and "Senior Year" with Rebel Wilson. Liu and Bender sparked dating rumors back in 2019 and appeared together for big events like the ESPYs and Comic-Con earlier in 2022.
Ahead, take a look at the rest of Liu's dating history and learn more about his current relationship.
01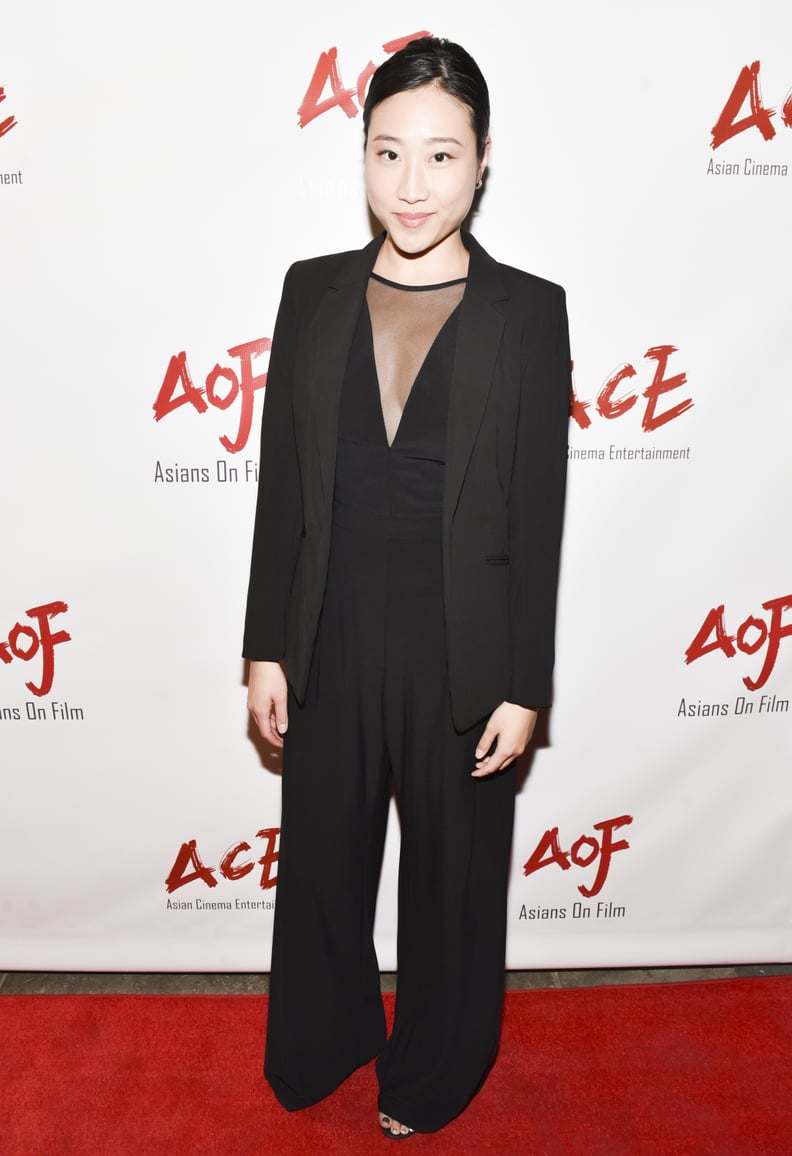 Tina Jung (2016–2018)
Prior to his romance with Bender, Liu was linked to fellow actor Tina Jung, though their relationship was neither confirmed nor denied by either person. According to The Sun, Liu reportedly met Jung in 2015 after the two had small roles in an episode of The CW's "Beauty and the Beast." Following their work on the TV show, they reunited in 2016 on "Kim's Convenience."
Liu and Jung went on to collaborate again less than a year after sharing the screen together. In 2017, the pair cowrote, produced, and starred in the short film "Meeting Mommy," which was released on YouTube in October of that year. On crafting the film's storyline together, Jung said in an interview with Ricepaper Magazine, "The idea for 'Meeting Mommy' came to us one night as we were brainstorming a project to do together . . . We threw a bunch of ideas around and landed on a story about a mother trying to raise her daughter despite knowing she couldn't physically be there. It eventually snowballed and we found ourselves crying as we kept adding more depth into this idea which later became 'Meeting Mommy.'"
After "Meeting Mommy" was released, many speculated that they had broken up, though not much else is known about their relationship.
02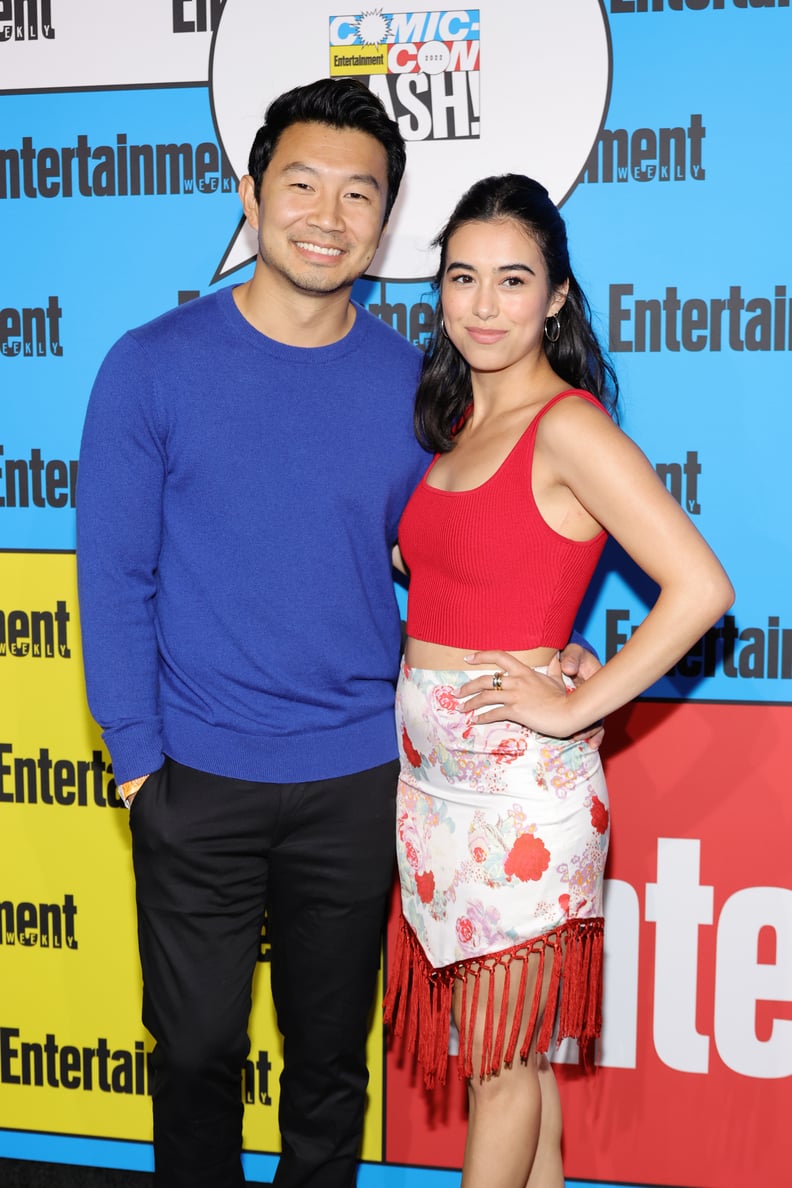 Jade Bender (2022)
Liu was first linked to Bender when she accompanied him to the 2019 Unforgettable Gala, an award ceremony that celebrates and recognizes the achievements of Asian Americans in arts and entertainment, according to the gala's official website. It's unclear if they were officially an item at the time.
The pair posed alongside each other at a number of events in 2022. In June of that year, Liu brought Bender to his interview on "Jimmy Kimmel Live!," and the two were later seen out together that same month, per People.
On July 21, 2022, Bender accompanied Liu to the annual ESPY Awards, and just days later, the couple attended San Diego Comic-Con, which Bender documented in a since-deleted Instagram post. In a photo dump of the event, the "Senior Year" actor shared a candid picture of her and Liu gleefully laughing on the red carpet, writing, "Comic-con recap (I am tired)." In August, the two appeared on the red carpet for the premiere of "Bullet Train."
However, Liu alluded to their breakup in September. At the Dreamforce tech conference, the MCU star was asked about how he was dealing with his mental health. According to SF Gate, he explained he was working on himself in quite a few areas, then added, "I'm also going through a breakup. That's probably also contributing to it but that's OK, I'll be OK."
03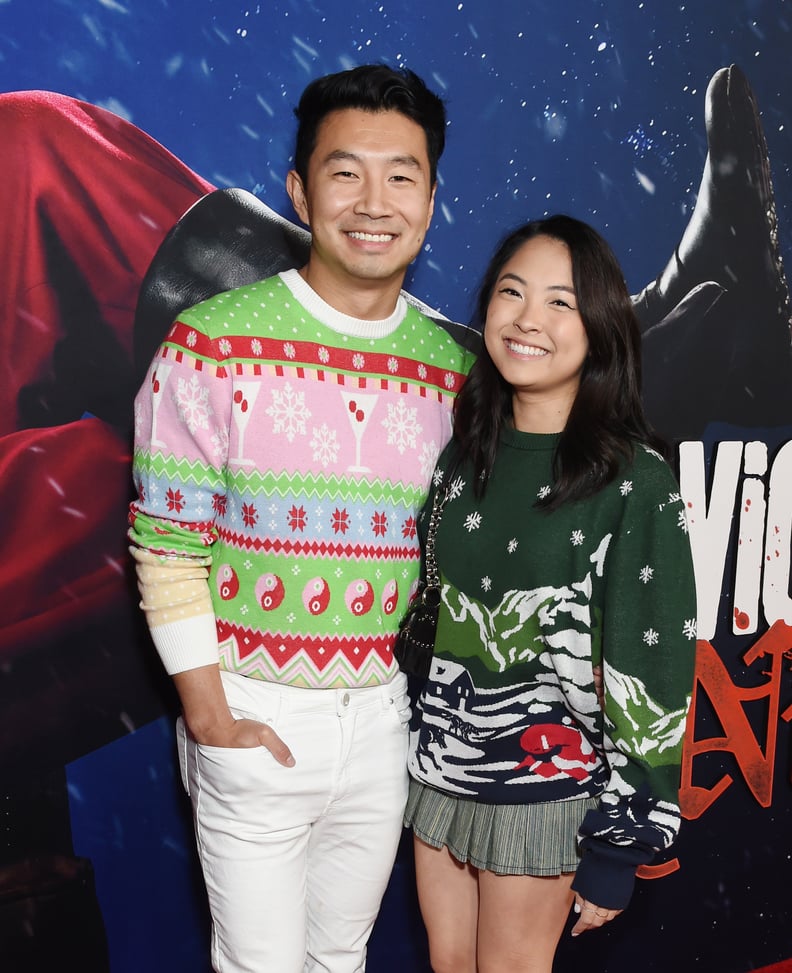 Allison Hsu (2022–Present)
Liu stepped out with Hsu — who's a digital marketing director at Interscope Records — for the first time on Nov. 29, 2022, at the premiere of the Christmas film "Violent Night." The pair wore Christmas sweaters for the festive event. Liu shared a photo of the duo together at the event on his Instagram Story the next day. Ten days earlier, Hsu shared a photo of herself and Liu cuddled up and smiling on Instagram.
Liu occasionally posts snaps of his girlfriend on Instagram, with one of his most notable being a PDA-filled photo of them kissing. "happy valentine's day babe sorry i couldn't make the eagles win ♥️," he wrote in a caption. The two have also stepped out together at a handful of events since their public debut as a couple — including the 2023 Oscars, 2023 Green Carpet Fashion Awards, and "Barbie" Los Angeles premiere in July.
As far as what's known about Hsu, she was named on Forbes's 30 Under 30 List on Nov. 29, 2022, with the publication noting that the 26-year-old leads all digital and social for Interscope artists like Billie Eilish, Lady Gaga, and Finneas. She also graduated from the University of California, Los Angeles, with a bachelor of arts degree in economics, film, television, and digital media, per her LinkedIn page.
In December 2022, Liu praised his girlfriend in a People interview, saying, "She's a badass, she's a fighter, and she's very, very passionate about all things in life, her work, her job, and her other things. And that's a language that I speak very well, and I am happy to see where it goes."
Speaking to the publication again in July 2023, Liu shared that because of his busy acting career, he and Hsu have to "fight to spend time together," though they try to find a good balance. "I mean, [the] schedule's always packed and it's always, you know, it's just hard for anybody who travels a lot to fight for time together and make sure you're taking enough time to be present with each other and to kind of block out everything that everybody wants and to just kind of be, to have a moment that's just ours."