Bachelorette Garrett Yrigoyen Apology For Instagram Scandal
The Bachelorette's Garrett Apologizes For Racist Instagram Likes: "I Take Full Responsibility"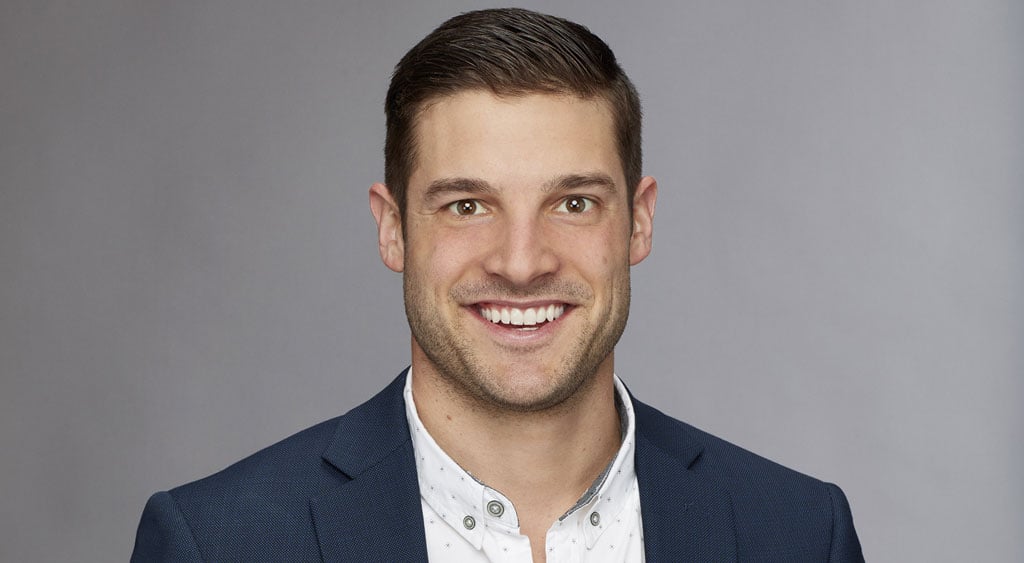 The Bachelorette's 14th season has already been mired in controversy. Shortly after its premiere on May 28, the reality show found itself with more drama on its hands than usual when deeply troubling social media posts linked to one of Becca Kufrin's suitors (and the season's likely winner) Garrett Yrigoyen were uncovered.
Screenshots of Garrett's account "liking" photos from right-wing Instagram pages mocking immigrants, feminists, Parkland high school student David Hogg, and transgender people were sent to former Bachelor contestant Ashley Spivey, who shared them on Twitter. A scandal quickly erupted, and Becca has since asked fans to "be open" about the entire situation. "I want them to go through this season with me and watch my love story unfold with all of these men," Becca told Entertainment Tonight. "I did things in the past that I'm sure [weren't] the best [things], but I just want people to stay open-minded to everyone."
Now, Garrett has finally addressed the social media posts himself. In a lengthy apology shared via his new Instagram account on May 31, Garrett said he was sorry to those he offended and promised Bachelor Nation that the "likes" are not a true representation of who he is. You can read his apology in full ahead:
"To those who I have hurt and offended: This is all new to me. I went on The Bachelorette for the adventure and possibility of falling in love, not fame. I did not know what to expect once the show aired. I am sorry to those who I offended and I also take full responsibly for my 'likes' on Instagram that were hurtful and offensive. garrett_yrigs12 was my former Instagram handle and I decided to take it down and start fresh because I have learned an extremely valuable lesson and am taking steps to grow, become more educated, and be a better version of myself.

I am not perfect, and I will never be anywhere close, but now I will always be more informed and aware of what I am liking and supporting, not just on Instagram, but in life. I never realized the power behind a mindless tap on Instagram and how it bears so much weight on people's lives. I did not mean any harm by any of it. My Instagram 'likes' were not a true reflection of me and my morals.

I am not the negative labels people are associating me with. For those who do know me, I am a sincere, genuine, loving, lighthearted, open-minded and non-judgmental individual. I like to make new friends with anyone I meet and want everyone to find their happiness. I love to laugh often and enjoy seeing others do the same. I hope that some day you can get to know the real me and the man that I am. Let my mistakes be a lesson for those who mindlessly double tap images, memes and videos on any social media content that could be many things including hurtful, degrading, and dehumanizing.

I do not want my social media to define who I am, and I will take better care moving forward to support all walks of life. Again, I sincerely apologize and am sorry of any hurt, damage, or offense I may have caused."
Whether you buy his apology or not, it looks like Garrett — who won Becca's first impression rose in the premiere — will be sticking around The Bachelorette for quite some time.