Will Big Little Lies Have a Season 3?
A Third Season of Big Little Lies Doesn't Sound Likely, but Don't Give Up Hope Just Yet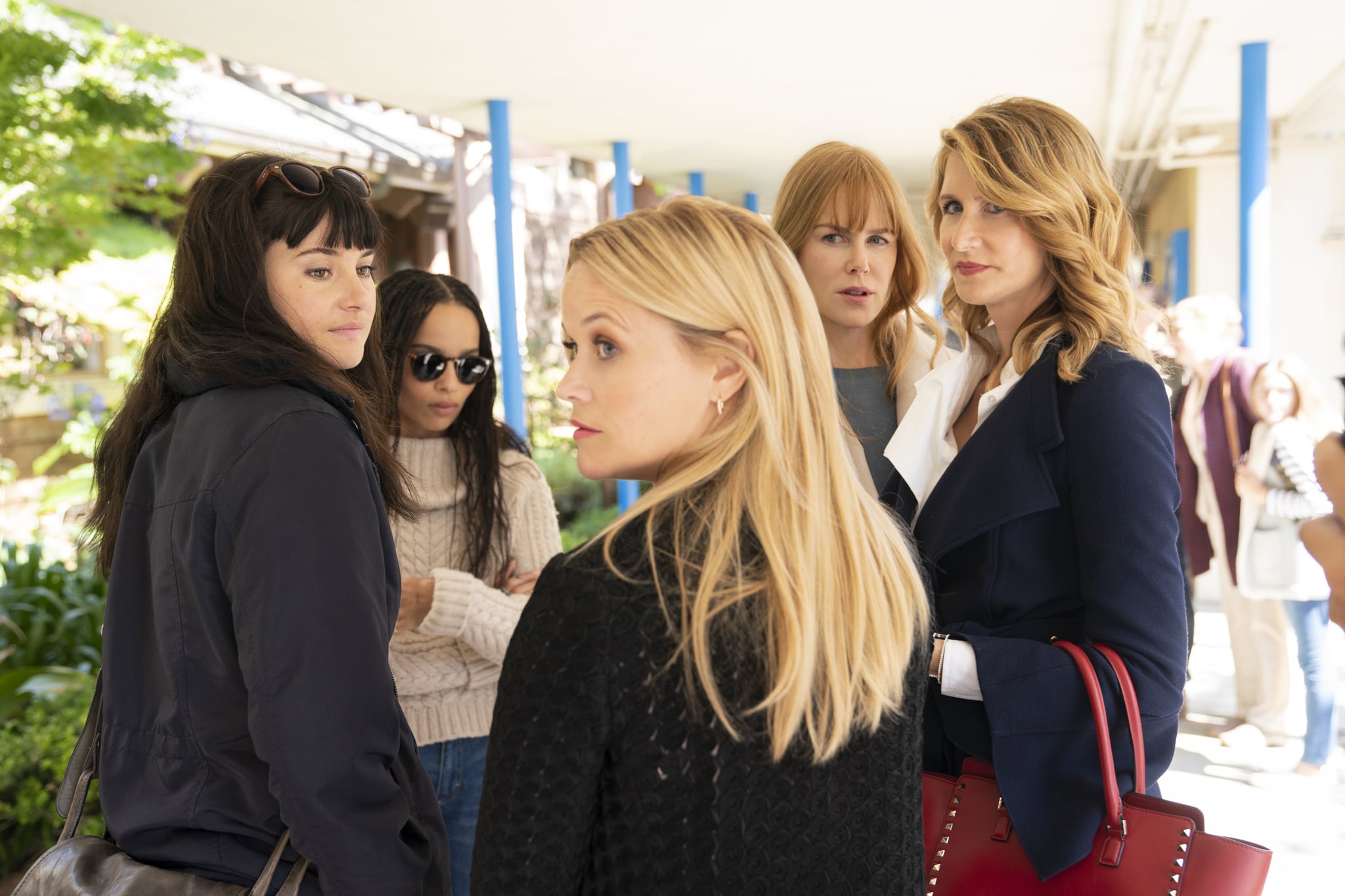 For those of you who are hoping Big Little Lies will live to see a third season, we have some slightly somber news. It doesn't sound like the HBO drama will be renewed after its second season — at least for the time being. On Feb. 8, the show's creator and executive producer David E. Kelley — joined by two of its stars, Reese Witherspoon and Nicole Kidman — discussed its future at the Television Critics Association press tour in Pasadena, CA. When asked if there are any arrangements for a third go-around, Kelley answered, "No such plan now. It's one and two, and we like our closure with season two, but that will probably be it."
But our hopes aren't completely dashed. Although Big Little Lies was originally supposed to be a limited series, its huge success with season one led to a second installment — after Kelley insinuated there wouldn't be a season two in 2017. Witherspoon even pointed this out during the press tour when Kelley hinted that the second season would be the last. "You sat here [years ago] and said that," she quipped, followed by a laugh from the crowd.
Kidman — who is also an executive producer on the show — took a more mild approach to addressing the show's fate. "There's no plan for it to end, specifically," she said. "This was a long shoot for us, and it was an enormous amount of work, and we're just amazed that we can be here. Not to compare it to the first one because artistically it's a wonderful thing to take something and go and the success of the first one was so massive, so we go, 'OK, let's jump off the cliff.' But at the same time, it is its own entity and hopefully it will be taken that way. It was definitely made with an enormous amount of love."
So we're not hearing any definite answers for now, and only time will tell. Until then, we'll just look forward to the upcoming episodes — and Meryl Streep's debut — in June when we'll see the aftermath of season one's major cliffhanger.