Does Justin Hartley Wear a Fake Penis in Bad Moms Christmas?
You Need to See A Bad Moms Christmas If Only For Justin Hartley's Bulge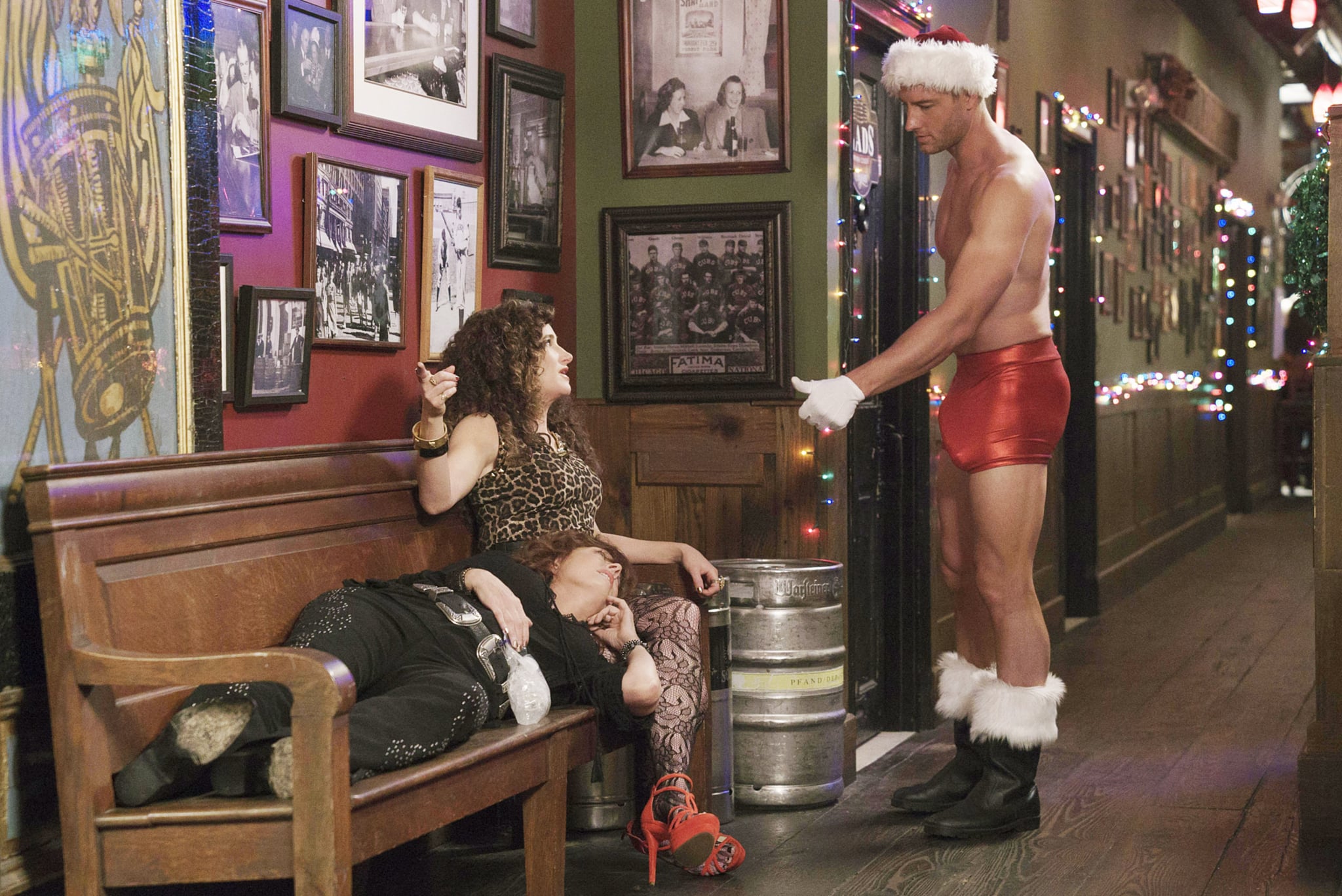 Image Source: Everett Collection
Now that Halloween is over, it's finally socially acceptable to blast Christmas music, drink coffee out of festive red cups, and binge-watch every holiday movie ever made. While we love all the classics, it also warms our hearts when a new movie snowballs into theaters just in time for the festive season. This year, that movie is A Bad Moms Christmas, the sequel to 2016's Bad Moms.
The raunchy comedy welcomes back Mila Kunis, Kristen Bell, and Kathryn Hahn as the titular "bad" moms, but we're also introduced to a few amazing new characters. Ty Swindel (Justin Hartley), for instance, is an insanely hot firefighter who moonlights as an exotic dancer. Not only does the This Is Us actor, who plays Hahn's love interest, get completely naked in the film, but you also get an extremely good look at his, um, member.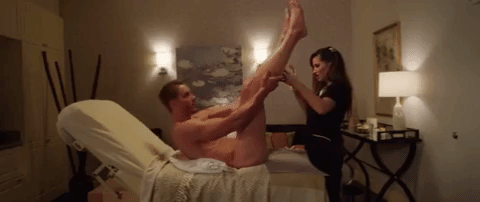 Image Source: STX Entertainment
In one of the film's funniest scenes, Ty strips down to his underwear while competing in a "Sexy Santa" competition at a bar. Dressed in only a Santa hat and some skintight briefs, both Hahn and her onscreen mom (played by Susan Sarandon) grind on him as he dances, bringing a whole new meaning to mother-daughter bonding.
While his smooth abs and beautiful face are great to look at, we guarantee your eyes will immediately go downtown (#noshame), which is exactly where the directors want them to go — seriously, the camera zooms in. Ty's *package* is MASSIVE, like a large animal in a small cage. Hahn's character, Carla, even says, "Look at the size of that thing. It looks like a parking cone!"
We clearly needed to get to the bottom of this, so we went straight to a close source on the film: Susan Sarandon herself. She opened up about the scene to POPSUGAR, saying, "I had run into Justin at a Rangers hockey game before we shot the movie and he came up to me and said, 'You know, I'm kinda nervous, but I'm looking forward to our scene.' And I said, 'Our scene? What scene is that?' And he said, 'You know, dancing on the bar.' I didn't know what he was talking about so I went back and read the script and saw things like 'licking the nipples' and I was like, 'Oh, f*ck.' Everybody just said, 'Screw it,' and we went for it and we all had so much fun."
While she didn't divulge whether or not Hartley used any, uh, extra padding, it's pretty clear that that the whole thing is a major joke in the movie. And you know what? It's a beautiful thing to witness.