How Old Is Dylan Kingwell?
A Series of Unfortunate Events: We Can't Be the Only Ones Wondering How Old This Kid Is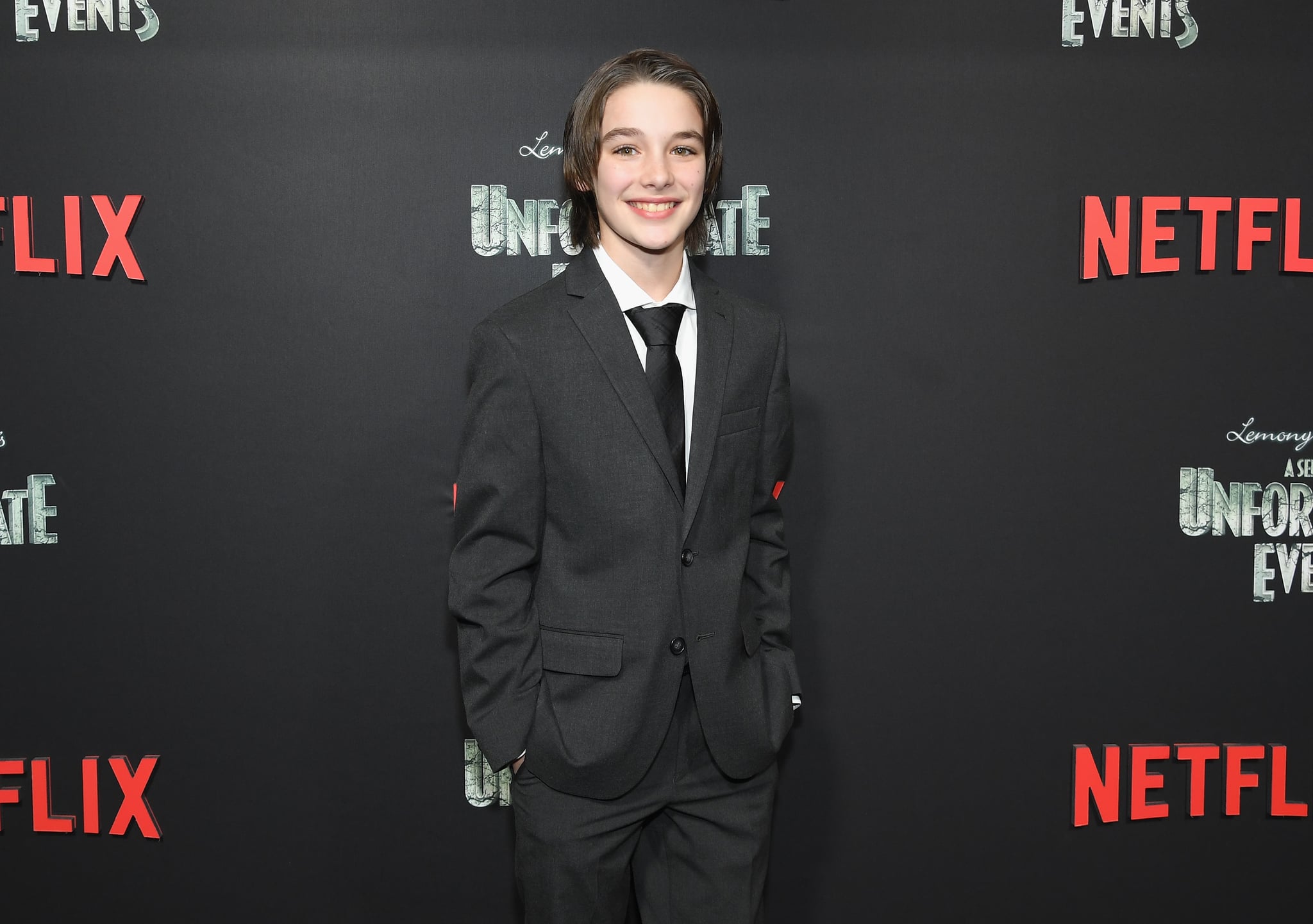 The end of season one of A Series of Unfortunate Events introduced us to another set of orphans waiting at Prufrock Prepratory. Dylan Kingwell plays Duncan and Quigley in A Series of Unfortunate Events (er, played), but he has had several diverse roles throughout his young life.
Kingwell boasts an impressive résumé; he has had TV roles on The Good Doctor, The Returned, and even on Supernatural! He's also had roles in numerous TV movies, having worked for Nickelodeon, Hallmark, and Lifetime, bringing him to more than 10 roles across all genres of film. This is doubly impressive as Dylan Kingwell is only 13! (Malina Weissman, aka Violet, is 15; while Louis Hynes, aka Klaus, is 16.)
Kingwell was born in July of 2004, and he hails from Vancouver. According to his IMDb, he loves academics and reading and has a curious mind for science — sounds like the perfect basis for his role on ASOUE. For someone so young in years, he is wholly dedicated to his craft. Kingwell's Instagram feed is full of stills and pictures from his spots on various shows. His Twitter feed is pretty much the same, proving he is professional, poised, and primed for huge success.
Dylan Kingwell is clearly a motivated actor who knows exactly where he wants his career to go. He already has made a splash in the entertainment community in his 14 years of life, and we can't wait to see where his career takes him next!