Jackson Rathbone Twilight 10th Anniversary Interview
Jackson Rathbone Revealed 10 Fun Facts About Twilight, and It'll Make You Feel Like It's 2008 All Over Again
It's officially been a decade since all of our college dorm rooms were filled with Twilight posters, "Twihard"-emblazoned hoodies, and a life-size Edward Cullen cardboard cutout (. . . or was that just us?). In celebration of Twilight's 10th anniversary and the beginning of the worldwide Team Edward vs. Team Jacob debate, the film will be rereleased on home entertainment with a brand-new "10 Years Later" featurette starring Jackson Rathbone and Catherine Hardwicke and in theaters with a special two-day event on Oct. 21 and 23.
To get even more into the Twilight spirit, we caught up with Jasper Hale himself, actor Jackson, to reminisce with a few fun facts about the Twilight saga. Like the fact that Jasper's hair switched back and forth between a wig and Jackson's real hair . . .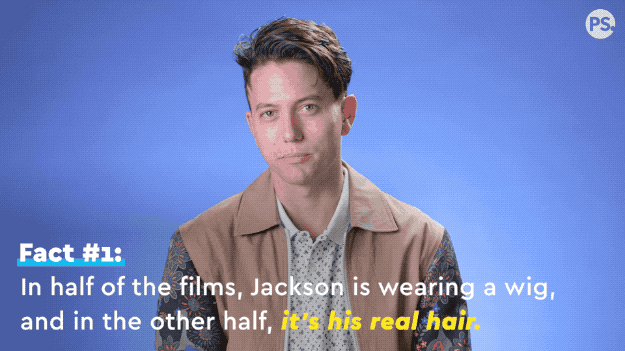 . . . and that Jasper's iconic bat twirling during the baseball scene happened from him just messing around between takes.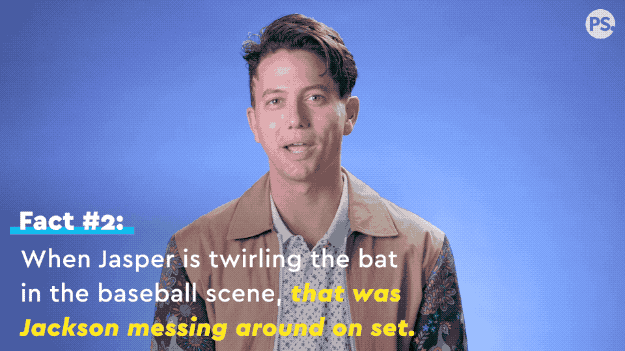 Read on for even more from Jackson, and check out the video above to watch it all go down!
POPSUGAR: Stephenie Meyer famously has an unfinished Midnight Sun novel written from Edward's perspective — in a dream world, if she finished the novel and wanted to turn it into a movie, do you think you'd be down?
Jackson Rathbone: If Stephenie Meyer would ever want to take Midnight Sun and turn it into a film, there would be a lot of interesting conversations about how often we moisturized to stay so young [laughs]. But uh, it would be kind of fun, it would be interesting to see what that would look like; a film from Edward's perspective. Personally, though, Twilight is my favorite film of the whole franchise. I loved seeing it through Bella's eyes, and I think that's really what made it so popular, was watching this awkward, new girl at a new school become the most powerful vampire in, essentially, the world.
PS: Was there any scene or specific take that never made it into one of the movies that you wished had?
JR: One scene I always wish we would've been able to put into the films is when Jasper meets Alice. Throughout the course of the whole series, and especially in the first Twilight movie, we see Alice kind of comforting Jasper and helping him along in his "vegetarian diet," not eating humans. And I always really wanted to see that first moment when Alice and Jasper met, the romance and the sparks that flew. Personally, I truly do believe in love at first sight, it's happened in my life, and I know it happened for Jasper as well, and I would've loved to bring that to the screen.
PS: Was there anything you kept from the set or wardrobe that you still treasure?
JR: I still have my director's chair backing. So whenever we film, they give us these kind of placards for our chairs, and I still have mine.
PS: Can you talk about the projects you have coming up next?
JR: Right now I'm working on finishing my debut solo album, American Spirit Blues. This record's gonna be straight Americana; a little country influence, but not a country record. You can tell I've got a little bit of an accent, and that comes from my Louisiana parents and my Texas upbringing, so I wanted to bring a little of those roots into the album. There's a song I wrote actually while we were filming Breaking Dawn, called "Your Everything." And up next I have my movie Heart, Baby coming to theaters starting in New York Nov. 16 and in Los Angeles Nov. 23. Now this is a true story, this is my first time ever getting to play a real-life character. It's set in 1984 in Tennessee, the prison system. It's about this boxer that's given the opportunity to leave prison and go fight for the US in the 1984 Olympics. And the governor says, "I'm gonna pardon you," but the boxer turns it down. And why? That's gonna knock you out.