The Lion King Movie Quotes in EW Interview
Lion King Director Jon Favreau Reveals How Beyoncé's Kids Motivated Her to Play Nala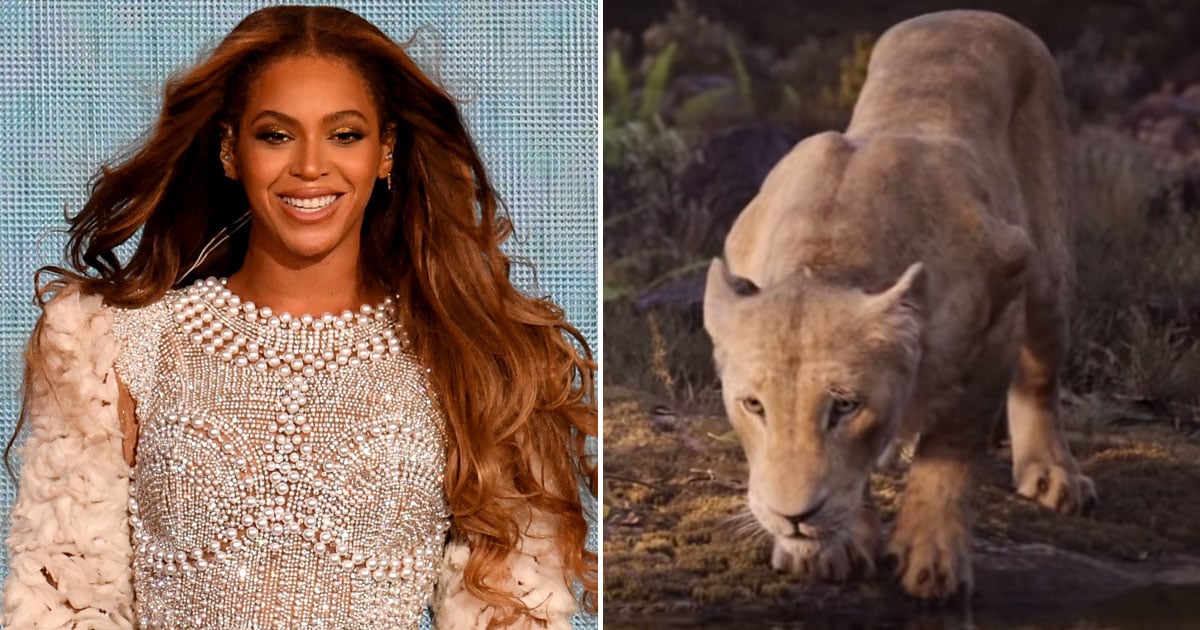 The Lion King reboot is coming whether Disney purists want it or not, but at the very least, the studio has made sure that the cast for the live-action (er . . . CGI?) revival of the beloved story is star-studded, to put it lightly. While we're excited to see Donald Glover as Simba, Chiwetel Ejiofor as Scar, Seth Rogen as Pumba, and James Earl Jones returning to play Mufasa, we're admittedly the most interested in seeing how Homecoming queen Beyoncé tackles the role of Nala.
We get a few brief glimpses of the character in the latest trailer, but we've yet to hear any of her dialogue or musical performances. Fortunately, while sitting down for an interview with EW about the film, director Jon Favreau gave us a bit more perspective on what made the superstar want to play Nala. Apparently, her adorable kids — 7-year-old daughter Blue Ivy and 1-year-old twins Sir and Rumi — had a lot to do with it.
"Part of it is that she's got young kids, part of it is that it's a story that feels good for this phase of her life and her career," Favreau explained. "She really likes the original very much. And then, of course, there are these wonderful musical numbers that she can be involved with, and my God . . . she really lives up to her reputation as far as the beauty of her voice and talent."
When she hasn't been busy making instantly iconic albums like 2013's self-titled Beyoncé and 2016's Lemonade, Queen Bey has made time to appear in films like Dreamgirls, Obsessed, Cadillac Records, and Austin Powers in Goldmember. She was even rumored to be cast as the lead role in A Star Is Born when the remake was in very early stages with Clint Eastwood attached as director.
If we all keep our fingers crossed, maybe The Lion King will be the first of many new films Bey adds to her resumé. In the meantime, read EW's interview with the cast in its entirety here!
Image Sources:
Disney
and Getty / John Winter