Is There a Paul Walker Tribute in The Fate of the Furious?
The Fate of the Furious: You'll See This Paul Walker Tribute Coming, but That's OK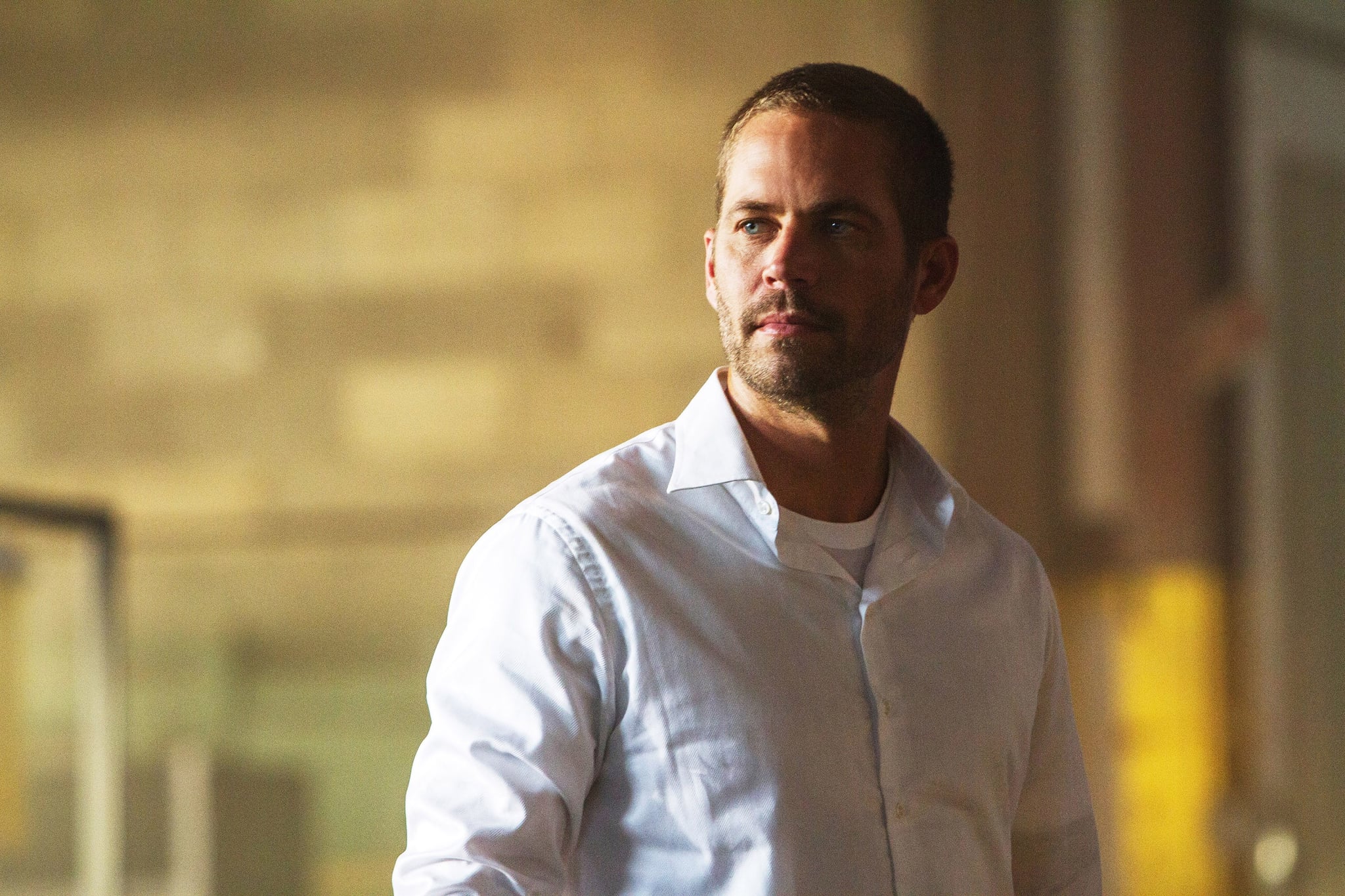 Three and a half years after Paul Walker's tragic death, the Fast and Furious franchise is still going strong. The Fate of the Furious is the eighth film in the series, and it's the second to come out since Walker died in a car accident in November 2013. While Furious 7 paid tribute to the star in a few ways — we still cry every time we hear "See You Again" — the latest movie also mentions his character, Brian.
If you recall, Furious 7 ends with Brian basically retiring from the game. The last we see of him, he's playing with Mia, his pregnant wife, and his son on a beach before one final friendly race with Dom. The Fate of the Furious acknowledges that Brian is still out there living a peaceful life. In a scene when the gang realizes they're in trouble, Roman (Tyrese Gibson) utters that "Brian would know what to do." Letty shuts him down: "No, we can't bring Brian and Mia into this, we agreed."
There's a larger nod, but it's a big spoiler. If you're cool with that, read on.
The big twist in The Fate of the Furious is why Dom turns on his team. What could make him go against his family?! MORE FAMILY. The villainous Cipher shows him that she's holding Elena (Elsa Pataky) hostage . . . with the baby Dom didn't know he fathered. Elena says she hasn't named him yet, because she thinks his father should name him. A bunch of other stuff happens next, but at the end of the movie, Dom finally introduces his baby to the crew — as Brian.
It's predicable from the moment Elena says she hasn't named the baby, but it's still kind of beautiful.