Furious 7 Paul Walker Tribute Info
The Details on Paul Walker's Tasteful Tribute in Furious 7
The Fast and the Furious movies have always been full of fun and action (Furious 7 is no exception), but there's no denying that the latest chapter, has a large shadow cast over it. Paul Walker's heartbreaking death in 2013 affected the film in several ways: the release date was pushed back, old footage and audio of Walker had to be used, and his brothers, Cody and Caleb, were brought in as stand-ins. Though his loss is felt throughout the movie, you might not get especially sentimental until the final 10 minutes. Aside from their offscreen comments, here's exactly how the filmmakers and cast commemorate Walker, and obviously spoilers ensue.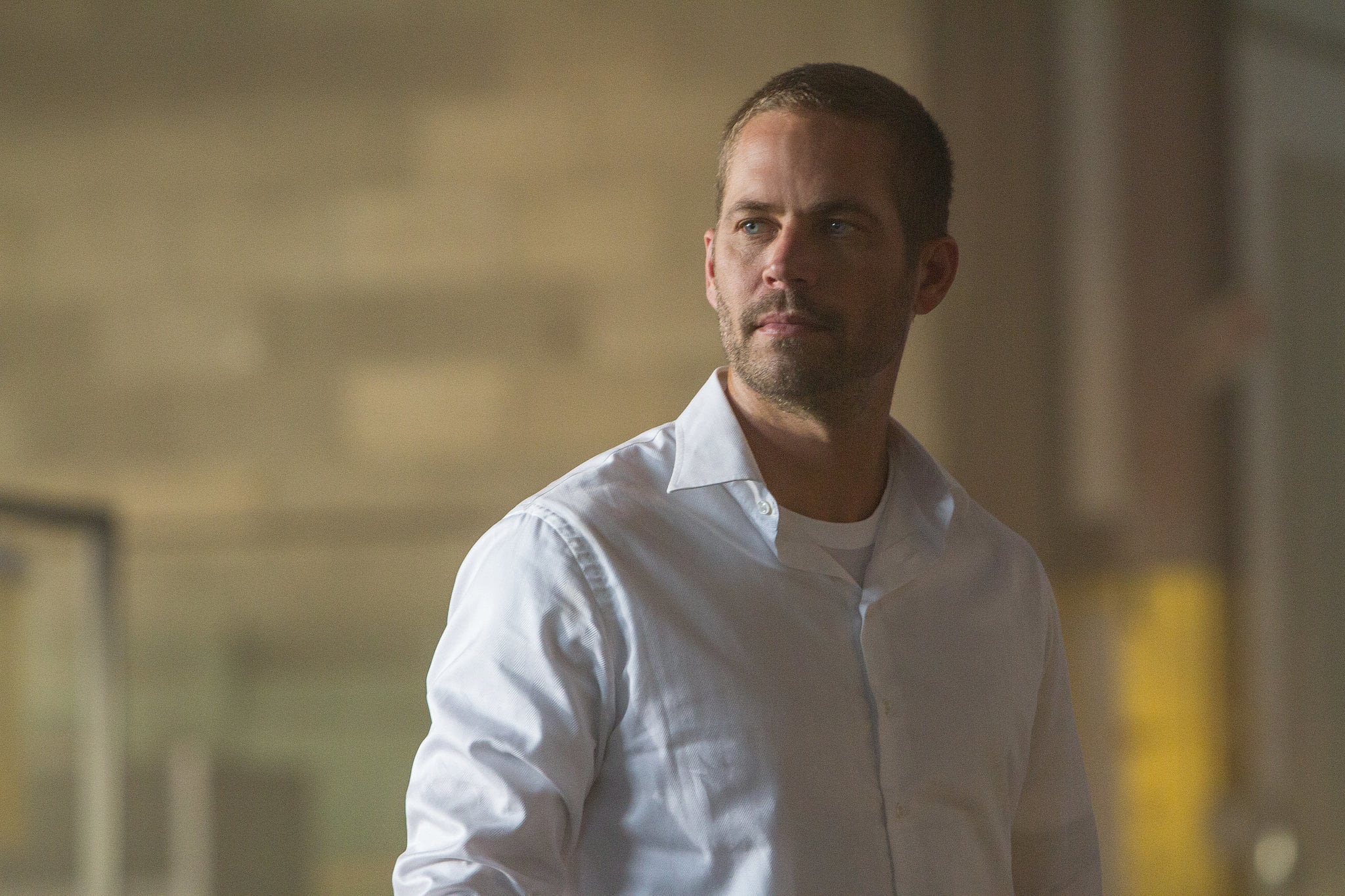 Brian O'Conner (Walker) survives the movie. After some insane action sequences and several run-ins with the big bad Deckard Shaw (Jason Statham), the team all goes to the beach. Brian is seen playing with his pregnant wife (Jordana Brewster) and their son near the water, while his friends sit back and watch him, talking about how this is "how it should be." While they're referring to his character, it's hard not to imagine this is a nod to the fact that Walker shouldn't have died so young.
Dom (Vin Diesel) gets up and leaves, speeding away through the beautiful, winding road. As he comes to a four-way stop, he reminisces about Brian and the importance of family and brotherhood in a voice-over. Just as Wiz Khalifa's sentimental ode "See You Again" (written for the film) starts playing, Brian pulls up next to him in a Toyota Supra, a nod to one of Brian and Dom's first races. He jokingly asks if Dom was just going to leave without saying goodbye. It's unclear where exactly the footage of Brian comes from, but it's likely old footage and audio with some clever special effects. The two have one final moment before they speed off in different directions. The song continues to play as clips of Walker from the previous installments plays.
There you go. For a movie that has flying cars and The Rock, you might be surprised at how emotional you get — I was.