Rachel Bilson and Adam Brody Instagram Picture August 2019
California, Here We Come! The O.C.'s Rachel Bilson and Adam Brody Just Reunited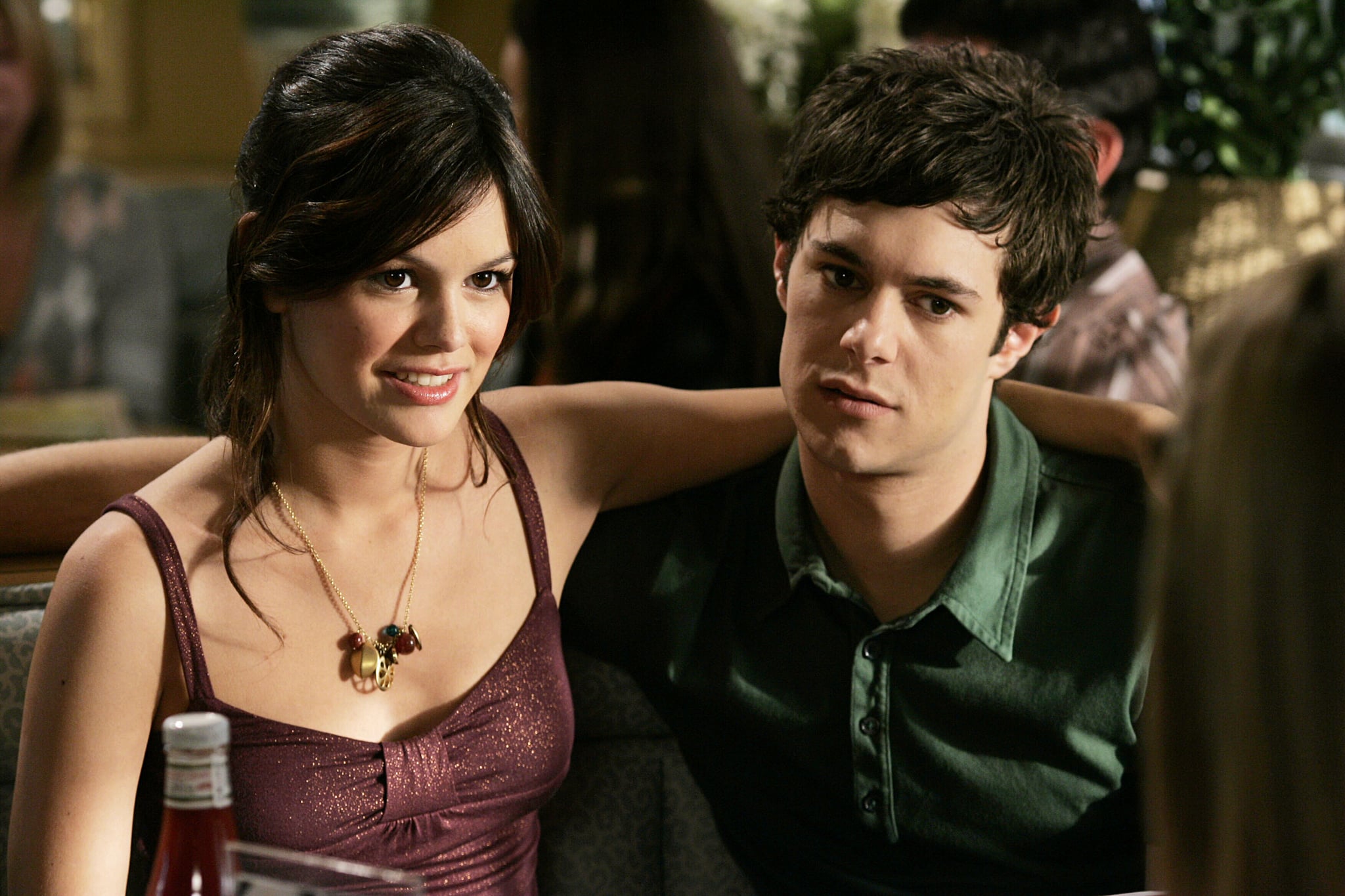 Together again! The O.C. costars Rachel Bilson and Adam Brody recently reunited after seeing each other in an airport. Bilson, who played Summer Roberts on the series, captured a photo of their unexpected meet-up. While she stuck out her tongue, Brody gave the camera a soft smile. "Ran into my ol buddy from jfk to lax #californiaherewecome," Bilson wrote, referring to the show's catchy theme song.
The O.C. — which ran for four seasons on Fox from 2003 to 2007 — follows the lives of wealthy families who reside in (you guessed it) Orange County. On the show, Bilson and Brody played love interests Summer and Seth Cohen, who quickly became a fan-favorite couple (though, not everyone remains on #TeamSeth, looking back on it). Viewers were even more excited when Bilson and Brody began dating off screen in 2003. However, the two decided to split three years later. Bilson now shares a 4-year-old daughter, Briar Rose, with ex Hayden Christensen. Meanwhile, Brody is married to Gossip Girl's Leighton Meester, with whom he shares 4-year-old daughter Arlo Day.
Although it seems like so many of our favorite classic TV shows are getting rebooted ( Beverly Hills, 90210, All That, Veronica Mars, the list goes on), The O.C. has yet to get a remake of its own. In a recent interview with BUILD Series, Brody spoke about whether or not he'd get on board if the show ever came back. Although he's all for the show potentially getting a reboot, he's not totally convinced that he would return. "I don't have any interest in revisiting my high school character," he said. "And frankly speaking for Ben McKenzie, I know he doesn't, either."
Bilson, on the other hand, isn't completely opposed to the idea. Speaking to PureWow the actress said she'd be up for reprising her role "as long as Summer isn't in bikinis." She also added, "It was such a great show and a great group. I'm still super close with [series creators] Josh Schwartz and Stephanie Savage. I would trust them with my life. So, anywhere they would go I would follow. Of course, I'd be open to it. It's a very fond memory for me and something I'm super grateful for."