Santa Clarita Diet Season 2 Details
Everything We Know About Santa Clarita Diet Season 2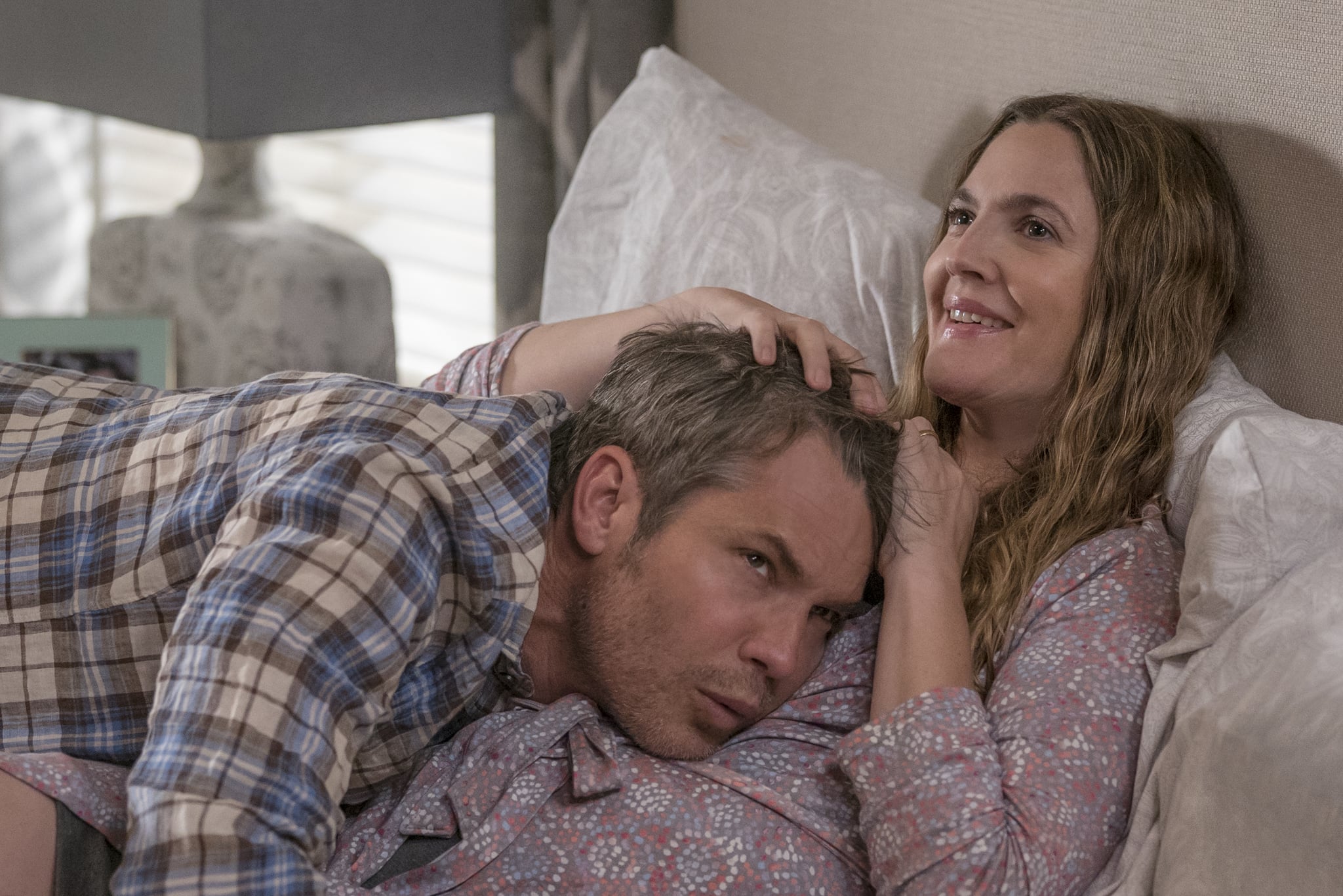 Netflix has heard your pleas, and it has renewed Santa Clarita Diet for a second season! Drew Barrymore's comedy had us hooked from the moment we realized she was playing a member of the undead. Yes, it's one of the most disgusting shows of the year, but it's also very funny. The zombie genre needed a little charm, anyway! While we wait on more information, check out everything we know so far, including the world's grossest teaser.
The Announcement
The Plot
No details have been released about the plot, but season one ends on a few cliffhangers: Joel is arrested and placed on a psychiatric hold, a feral Sheila is chained up in the basement (for her own safety), and Abby and goofy neighbor Eric seem to be the family's last hope of getting a cure.
The show's creator, Victor Fresco, spoke to Entertainment Weekly after the first season premiered, confirming that Sheila is not going to suddenly get better: "She's going to always be undead. She's not going to grow her toe back, and her eye's not going to regenerate, and so the object is to stop symptoms before they get worse." Unfortunately, without the Serbian bile (gross), Sheila seems doomed. So, what will season two touch on? "With any family, crazy situations can be introduced any day," Fresco said. "The strength of the family will determine how they react to those situations, which is where we'll find our characters."
The Timeline
Netflix hasn't set a premiere date for season two, but production will begin over the Summer.