Who Plays Gypsy Rose in The Act on Hulu?
Gypsy Rose From The Act Looks Familiar Because You've DEFINITELY Seen Her Before
If you haven't already heard of it, Hulu's The Act may be your next true crime obsession. Premiering on March 20, the anthology series debuts with a case about Dee Dee Blanchard, a seemingly devoted mother, and her daughter Gypsy Rose, who she claims suffers from a slew of illnesses. The mother-daughter bond eventually deteriorates and ends with murder. Dee Dee will be played by Patricia Arquette, who's fresh off of her role from Ben Stiller's Escape From Dannemora.
Starring across her as Gypsy Rose is none other than Joey King. That said, you might not recognize this popular young actress at first due to her dramatic transformation on the show — which even involved her shaving her head.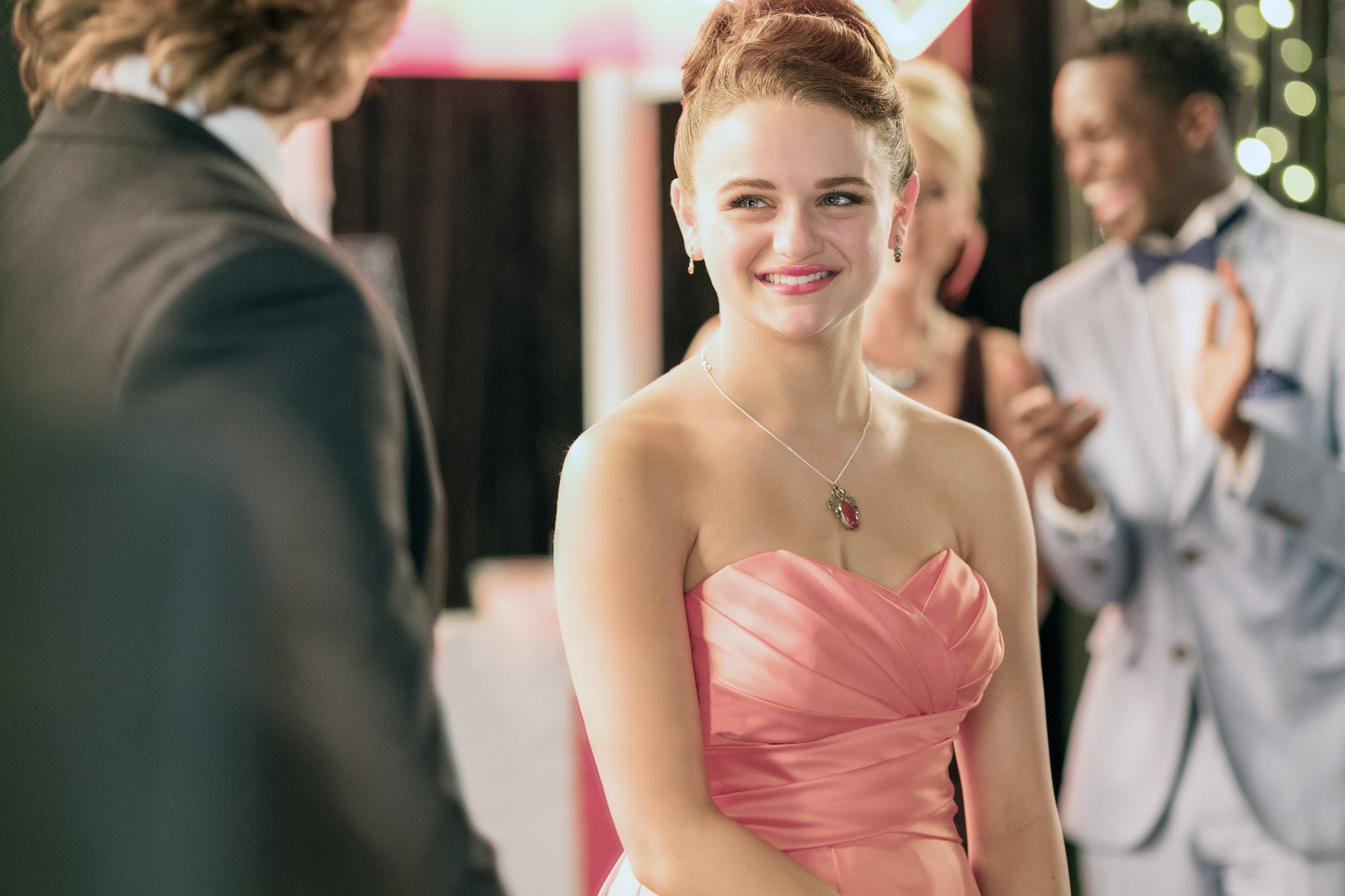 Image Source: Netflix
Born in Los Angeles, the 19-year-old is best known for her role as the guileless Elle Evans in Netflix's frothy rom-com The Kissing Booth. This was by no means her breakout role, though. Big screen viewers may recognize King as something of a scream queen in recent years — a few of the horror flicks that feature her include The Conjuring, Wish Upon, and yes, Slender Man, the internet's creepiest meme turned Razzie contender.
As a child actress, King also starred across big names, playing Steve Carell's daughter in Crazy, Stupid, Love and Marion Cotillard's younger self in The Dark Knight Rises. In one of her biggest roles yet, she worked alongside Selena Gomez and portrayed the precocious Ramona Quimby in the film adaptation of Beverly Cleary's Ramona and Beezus. Gomez isn't the actress's only connection to the pop culture circuit; you may remember King as the timid little girl in Taylor Swift's "Mean" music video.
King is also a seasoned TV star, landing her first major gig for a small role in The Suite Life of Zack and Cody in 2006. In later years, she's picked up work as Greta Grimly on Fargo and Magenta on The Flash. These roles, no doubt, primed the actress for her latest gig.
King's performance might chill us in The Act, but at least she'll give us some good old cheesy romance again in The Kissing Booth's sequel soon!