Steve Is Back in the "And Just Like That" Trailer as Carrie's Reunion With Aidan Is Previewed
And just like that, season two of HBO Max's "Sex and the City" revival is on its way. The streamer released the full trailer for the upcoming installment on June 1, and it includes a highly anticipated reunion between Carrie (Sarah Jessica Parker) and her ex Aidan Shaw (John Corbett).
"We are all blissfully unaware when our lives are about to change, and just like that I realized you never know what tomorrow will bring," Carrie says in narration of the new trailer, which features footage of her sending an email to Aidan and their first meet-up.
In a previous teaser clip for season two, Carrie had teased that "some things are better left in the past — but maybe not everything." That clip also previewed school drama for Charlotte and her kids, relationship moments for Miranda and new love Che, and Carrie embarking on what she dubs "grief sex."
Last fall, Parker posted a picture of the second season's premiere script on Instagram and captioned it, "@justlikethatmax Just this much. For now. X, SJ." The filming news came after it was reported that Corbett would reprise his role as Carrie's former lover on the rebooted show. They were since spotted frequently filming together in NYC over the rest of 2022 and early 2023.
"Sex and the City" fans got a real treat when the "And Just Like That" revival debuted on HBO Max in November 2021. While not all four members of the original main cast returned (Kim Cattrall refused to come back as Samantha, though will briefly return in season two), Parker, Kristin Davis, and Cynthia Nixon all reprised their roles as Carrie, Charlotte, and Miranda, respectively.
Though "And Just Like That" received mixed reviews for season one, the reboot may be able to redeem itself when it returns for season two. For now, read ahead for everything we know so far.
01
"And Just Like That" Season 2 Trailer #2
02
"And Just Like That" Season 2 Trailer #1
03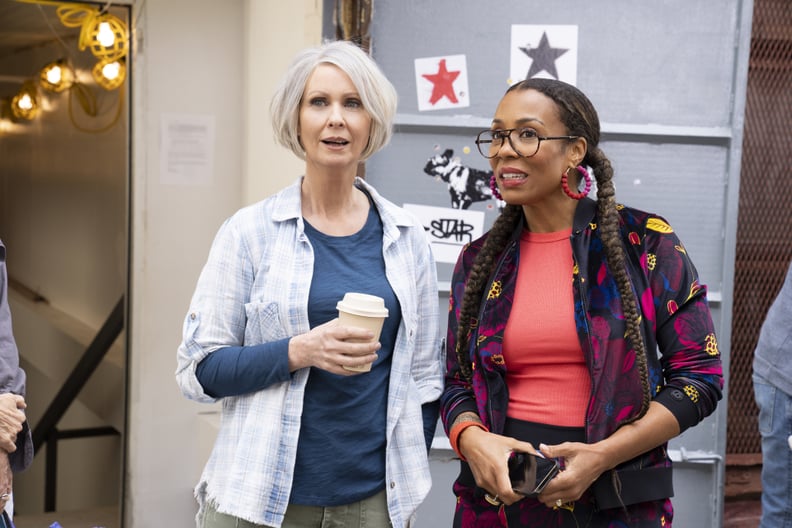 "And Just Like That" Season 2 Cast
The trailer released in April 2023 confirmed that all the ladies from our favorite foursome threesome — Parker as Carrie, Nixon as Miranda, and Davis as Charlotte — return in the second season of "And Just Like That." Additionally, Corbett reprises his role as Aidan Shaw in season two. We will also see Sara Ramírez again as Che, Miranda's love interest, who really riled up fans in season one. The actor confirmed their participation on Instagram.
Other cast members include Sarita Choudhury, Nicole Ari Parker, Karen Pittman, Mario Cantone, David Eigenberg, Evan Handler, Christopher Jackson, Niall Cunningham, Cathy Ang, and Alexa Swinton.
Eigenberg's presence in season two was unclear due to the status of his character's Steve Brady's relationship with Miranda, but Steve does show up in the June 1 trailer.
Chris Noth, who played Mr. Big in the original show and the beginning of this series, definitely won't be returning. Not only was Big killed off in the first episode of "And Just Like That," but Noth was also accused of sexual assault and subsequently cut from the season finale, per TV Line. We also sadly won't be seeing Willie Garson return as Stanford Blatch, as the beloved actor died right after filming season one.
Most notably, Cattrall will appear in one scene as Samantha, Variety confirmed on May 31.
04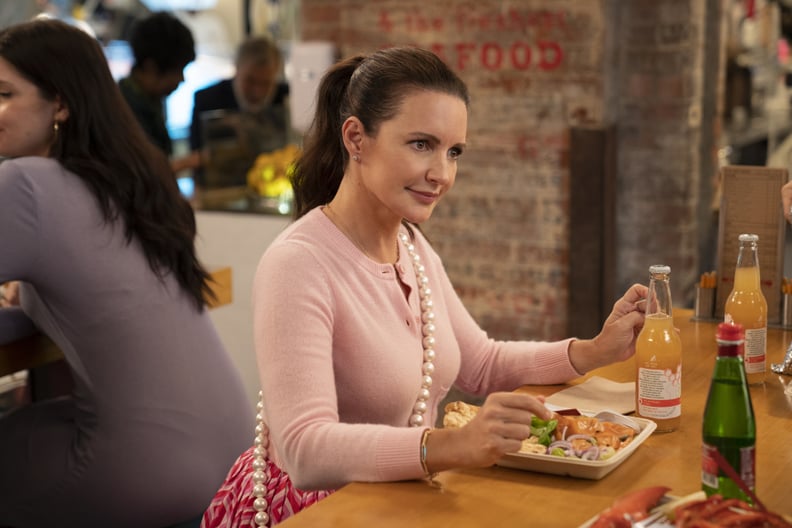 "And Just Like That" Season 2 Plot
The story possibilities for "And Just Like That" season two are pretty wide open at this point. It's likely Carrie will continue single life after losing Big, but it would be interesting to see her find love again. The first season does end with her smooching her podcast producer, Franklyn, so perhaps we'll see if this new connection gets some expansion in the second season.
When it comes to Che and Miranda, it's a bit of a mixed bag. The first season ends with Miranda giving up an important internship to go support Che's pilot in Los Angeles. Due to how polarizing Che was, it would be interesting to see if writers adjust the character to be more likable. On the flip side, Miranda might also realize that LA isn't for her and head back to her old life and friends in New York City. There's a lot to work with here!
And lastly, there's Charlotte. The first season explores Charlotte's relationship with her children, most notably her coming to terms with Rock's gender identity. Perhaps we'll see more of this get fleshed out in the second season of "And Just Like That."
05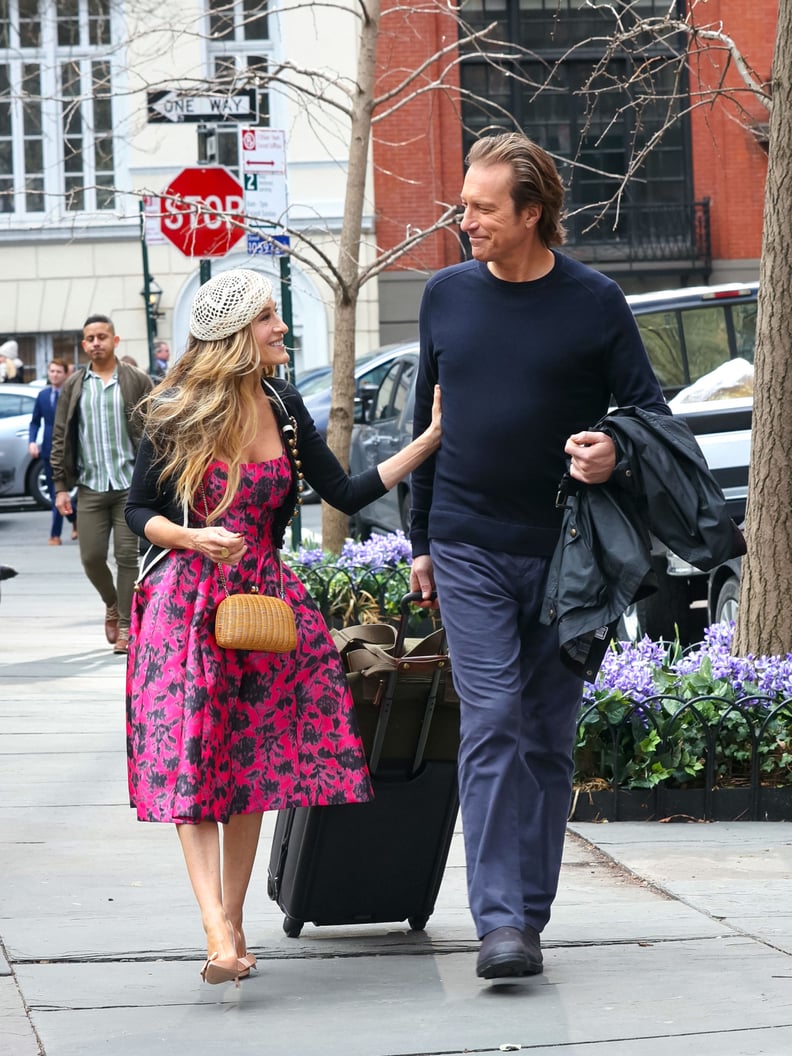 "And Just Like That" Season 2 Release Date
On April 26, HBO Max confirmed that "And Just Like That" will be back this summer, with a June release date.