Camila Cabello Proves She's a Total Sharpay as She Lip Syncs to "Fabulous" From HSM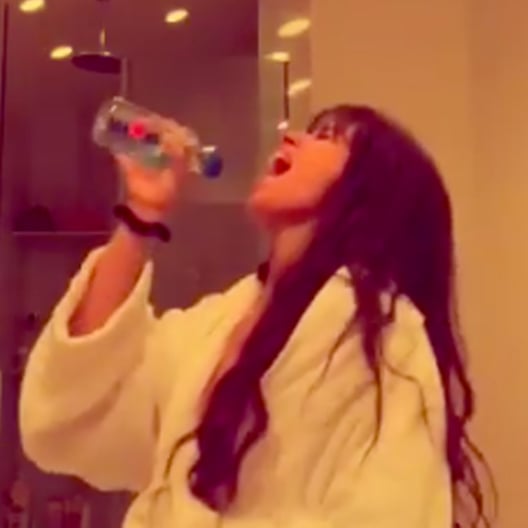 Looks like Camila Cabello is also a Sharpay Evans stan. On Saturday, the "Señorita" singer paid tribute to High School Musical's most underrated character by jamming out to Sharpay's iconic Summer anthem, "Fabulous." Wearing a cozy bathrobe, Cabello danced like no one was watching as she lip synced along to the track, complete with lots of jazz hands and a water bottle as her mic. "Welcome to adulthood everybody," the 22-year-old hilariously captioned the clip.
As someone who was obsessed with the Disney Channel and the High School Musical franchise growing up, I can relate to this random lip sync session all too well. Watch Cabello's performance above before reliving Sharpay's iconic number ahead.
Ashley Tisdale's "Fabulous" Performance From High School Musical 2
Camila Cabello's "Fabulous" Performance