6 Things Candace Cameron Bure Revealed About Fuller House Season 2
When Netflix announced that it was rebooting Full House, fans appropriately lost their minds. After a highly successful first season in February, the cast is coming back for more. Filming is currently under way, and we already have a few details about what's to come. Aside from spreading the word about her new project with Canon and the Little League World Series, Candace Cameron-Bure, the actress behind the beloved character D.J. Tanner, filled us in on what we can expect about the second season. Get all the details below!
1. You Can Expect Even More Cameos
The first season had some great special appearances, and you can expect even more this go around. "We have some amazing cameos this year. Just because season one did so incredibly well, there are a lot of people that are really excited to be a part of this show."
2. Steve and Matt Are Not Going Anywhere
Even though D.J. doesn't make a decision between the two men in her life at the end of the season, that doesn't mean that Steve and Matt are out of the picture for good. "We're still going to explore that part. D.J. chose herself, but we'll find out where she's at and where both guys are at."
3. The Original Fuller House Gang Is Back
Cameron Bure confirmed that Bob Saget, Dave Coulier, Lori Loughlin, and John Stamos will all reprise their roles for more episodes.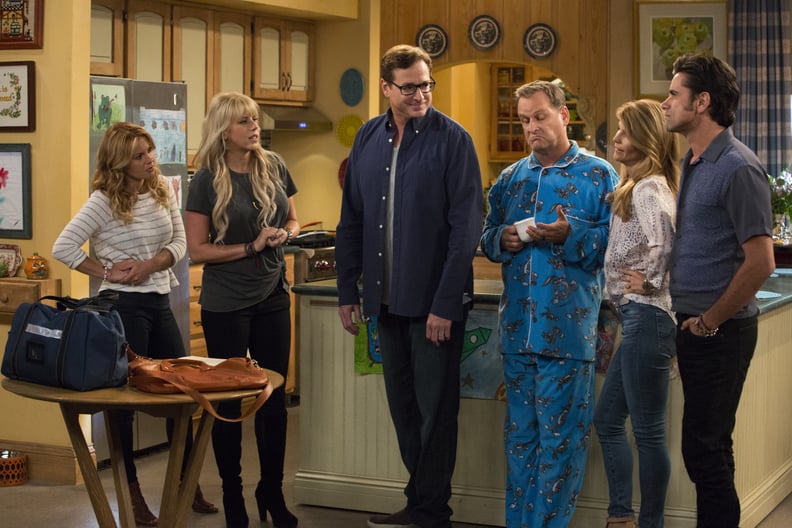 4. There Will Definitely Be More Flashback Moments
If you loved that sweet split screen in the first episode, then get ready for even more special moments. "It's fun because we're one of the very few shows where we can dig into the archives literally and show those moments of us growing up. We can not only refer to them, but actually show them. It's a unique thing for us to have."
5. They're Back on Their Original Sound Stage This Year
The cast is going back to its roots this year. Did you know that Full House was actually filmed on the same lot as Friends?
6. The Cast Is Like One Big Family in Real Life
While reuniting for the first season was pretty emotional, coming back for this second season was just as amazing. "It just felt like we were all on Summer break and we got to come back. We're all so grateful and happy. We love each other so much. All our dressing rooms are near each other. It's like a little dorm. We hang out and talk to each other across the halls and go into each other's rooms and make plans with one another."