It's Official: Captain America 4 Is in the Works
It's Official! Anthony Mackie Is on Board For Captain America 4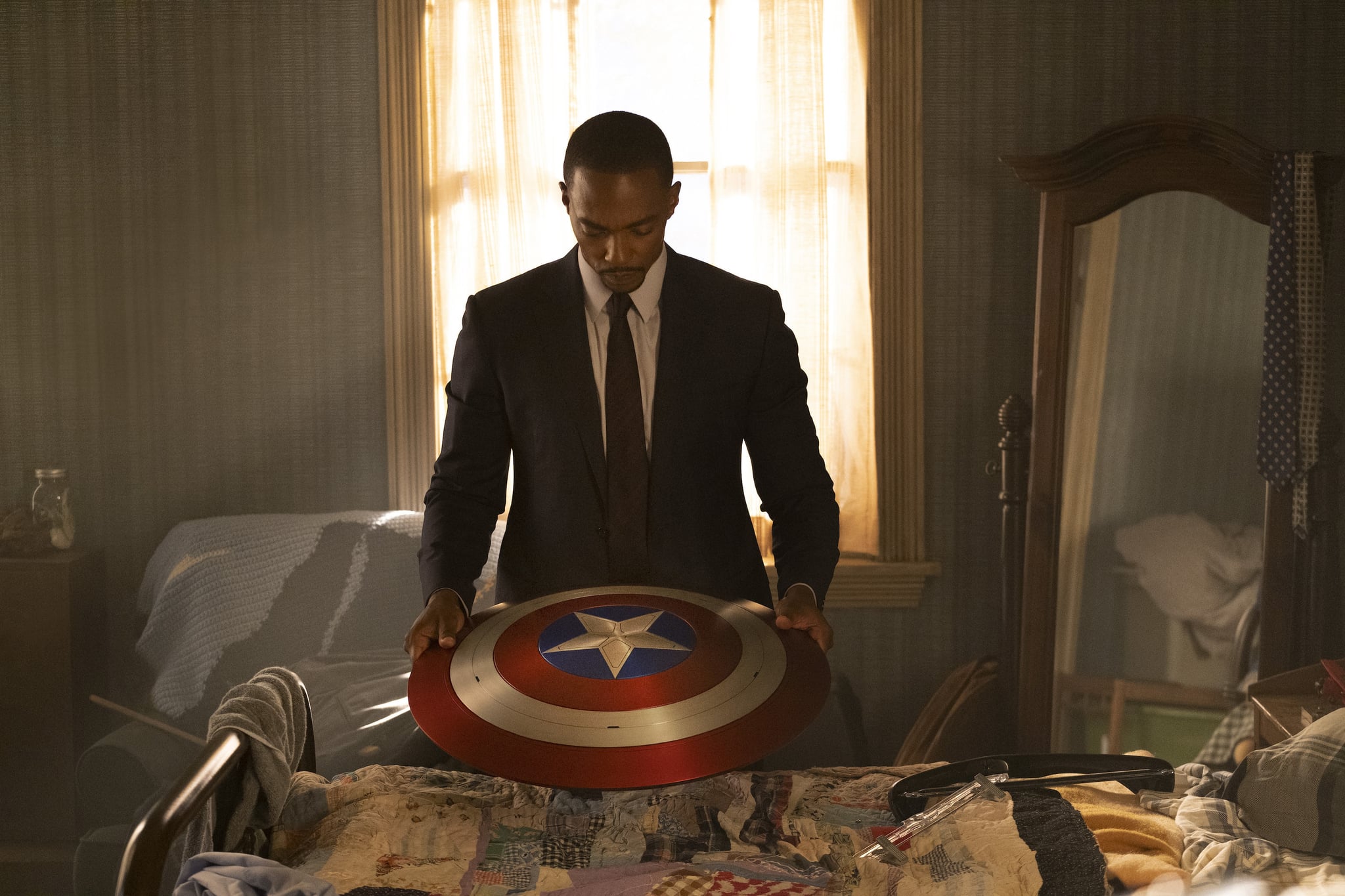 The Falcon and the Winter Soldier wrapped its six-episode series in April, and we have more exciting Marvel installments to look forward to. The MCU slate for 2021 already features some exciting projects — including Shang-Chi and the Legend of the Ten Rings, Eternals, and Spider-Man: No Way Home — but you can rest assured that we'll see more of Sam's Captain America in the somewhat-near future. Shortly after the finale aired, it was revealed that a Captain America 4 film is in the works.
So far, specific details about the film are still pretty scarce, but the show's finale is a good indicator of what's to come. In the final episode, Sam Wilson (Anthony Mackie), previously known as the Falcon, takes up the mantle as the new Captain America. There are also a handle of cliffhangers by the end of the episode, including the revelation that Sharon Carter is the Power Broker and the introduction of John Walker as U.S. Agent, which could tie in quite nicely to another movie.
While the previous Captain America films starred Chris Evans's Steve Rogers, the upcoming installment will likely follow Sam's story. Though there were rumblings that Evans was in talks to reprise his role as Captain America in January, it was also noted that any future appearance wouldn't be for another Captain America movie. See a few more details about the film ahead.
Captain America 4 Cast
On Aug. 18, Deadline announced that Anthony Mackie will be reprising his role as Sam in the upcoming film. There's also a good chance we'll see FATWS stars like Sebastian Stan as Bucky, Emily VanCamp as Sharon Carter, and Wyatt Russell as John Walker in the movie.
Captain America 4 Creative Team
FATWS showrunner Malcolm Spellman is set to cowrite the script alongside the show's staff writer Dalan Musson. A director has yet to be announced.
Captain America 4 Release Date
A release date hasn't been confirmed yet, but given the already crowded MCU release date schedule for 2022, it's likely the film won't premiere until 2023.