Don't Miss a Single Phase 5 Marvel Movie or TV Show With This Complete Schedule
Disney+
"Ant-Man and the Wasp: Quantumania" officially kicked off Marvel's Phase 5 in February, and we can't wait for what's to come. Marvel head Kevin Feige first previewed the current phase of the MCU during Comic-Con in July 2021. Following Phase 4, which ended with "Black Panther: Wakanda Forever," the second phase of the Multiverse Saga is bringing back some old favorites like the Guardians of the Galaxy and Captain Marvel, giving new and supporting characters a chance to shine in solo projects. Plus, it's expanding the Marvel multiverse with some seriously twisty storytelling.
At the Disney Upfronts on May 16, Feige adjusted the schedule of Disney+ release dates, spreading the series out more. And during the summer, amid the ongoing writers' and actors' strikes, the Phase 5 schedule shifted even more.
It seems like a safe bet that the biggest battles are yet to come, but before we get to the massive events of Phase 6, Phase 5 has a lot to offer in terms of world-building and characters. This phase, which features 12 movies and TV shows in total, includes everything from long-awaited sequels to intriguing spinoffs. We'll see the return of beloved characters like Daredevil, new chapters for some of our favorite heroes (and villains), and so much more. Keep the schedule ahead handy to keep track of all the adventures we can expect throughout the jam-packed two years of movies and TV shows that make up Marvel's Phase 5!
01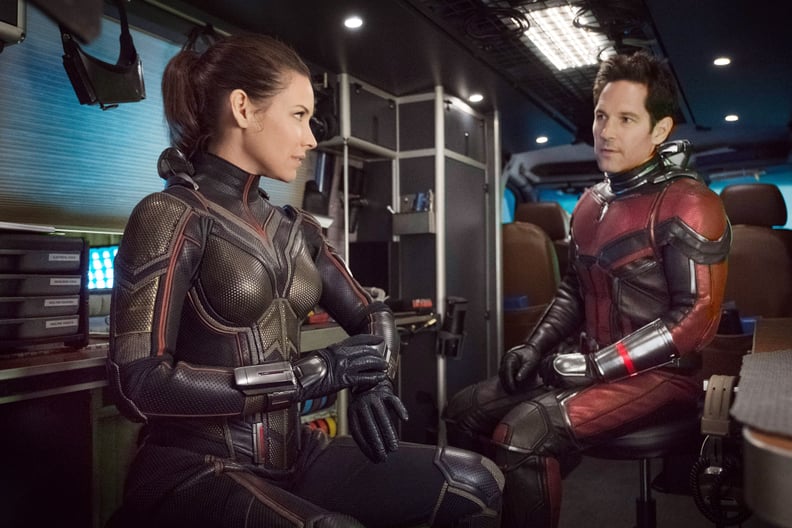 "Ant-Man and the Wasp: Quantumania"
Phase 5 kicked off with the third Ant-Man movie, with the Wasp, once again, getting cobilling in the title. When Scott Lang; his daughter, Cassie; and the Van Dynes are sucked into the Quantum Realm, they encounter a figure who's set to play a huge role in the Multiverse Saga: Kang the Conqueror. After Phase 4's teases of the multiverse and Kang's role in it, this movie finally started to pull the pieces together.
Release date: Feb. 17, 2023
02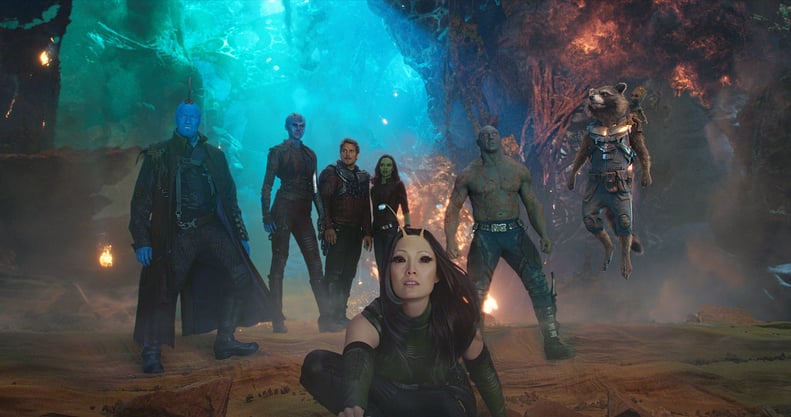 "Guardians of the Galaxy Vol. 3"
The long-delayed third Guardians of the Galaxy movie is finally here as part of Phase 5. Still dealing with the heartbreaking loss of Gamora, the Guardians must come together once again to protect one of their own, as the truth of Rocket's origins comes to light. The movie also introduces Adam Warlock, played by Will Poulter, an incredibly powerful being whose comic-book history has him crossing paths with the Guardians on several occasions.
Release date: May 5, 2023
03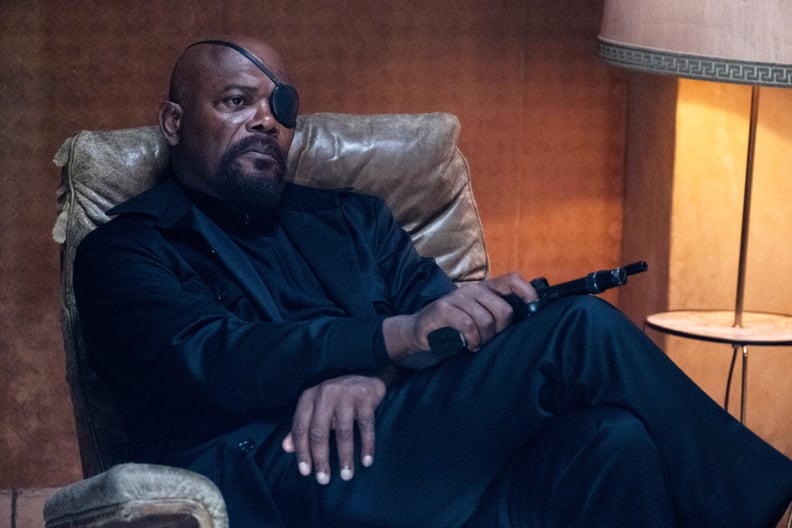 "Secret Invasion"
The first TV series of Phase 5 will be the long-awaited Nick Fury series, "Secret Invasion." Based on a comic-book storyline by the same name, the show focuses on several of the Marvel universe's spies and bureaucrats as they deal with a faction of Skrulls (a race of shapeshifting aliens) who have been slowly infiltrating Earth for several years. The show will costar Cobie Smulders as Maria Hill, Ben Mendelsohn as the Skrull Talos, Don Cheadle as James "Rhodey" Rhodes, and Martin Freeman as Everett K. Ross.
Release date: June 21, 2023
04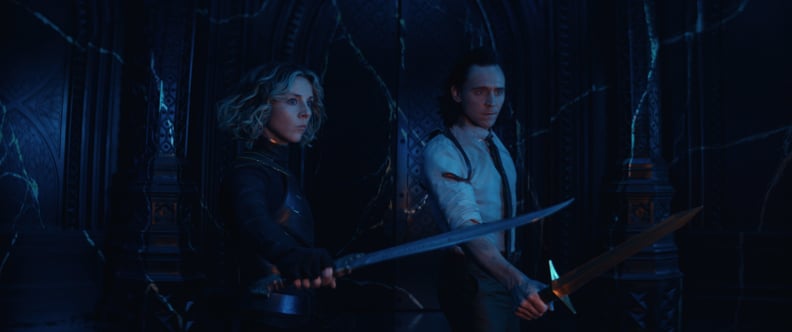 "Loki" Season 2
The first season of "Loki" left us on a few enormous cliffhangers, with Sylvie breaking the Sacred Timeline and Loki finding himself in a version of reality where even his friend Mobius doesn't recognize him. Season two will arrive in the middle of Phase 5, and new arrivals to its cast include Oscar winner Ke Huy Quan.
Release date: Oct. 6, 2023
05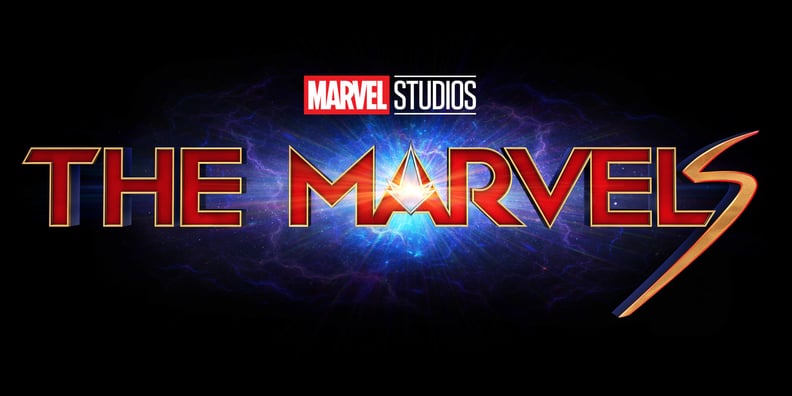 "The Marvels"
"The Marvels" features a team years in the making. Technically the sequel to 2019's "Captain Marvel," the film sees Brie Larson return as Carol Danvers. She teams up with "WandaVision"'s Monica Rambeau (Teyonah Parris) and "Ms. Marvel"'s Kamala Khan (Iman Vellani) for a brand-new adventure. In the film — which was set up in the "Ms. Marvel" finale — the trio find out their powers are all connected, and every time they use them, they start switching places. The movie, which is directed by Nia DaCosta, also features Zawe Ashton as Dar-Benn, a Kree warrior.
Release date: Nov. 10, 2023
06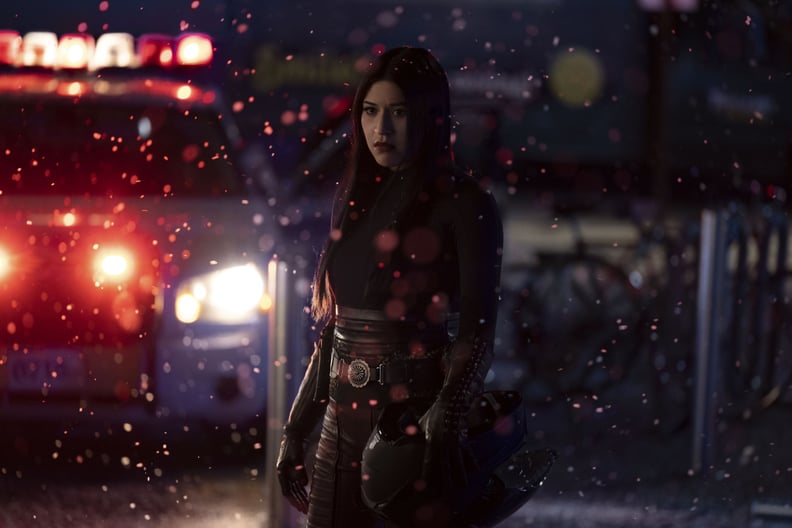 "Echo"
Introduced as a complicated antagonist in the "Hawkeye" series, Maya Lopez, aka Echo, will finally star in her own series. Last seen facing down Fisk in the "Hawkeye" finale, Maya has plenty of story left to tell as she takes the spotlight. Alaqua Cox reprises her role as Maya, and Vincent D'Onofrio and Charlie Cox are both back as Kingpin and Daredevil, respectively.
Release date: January 2024
07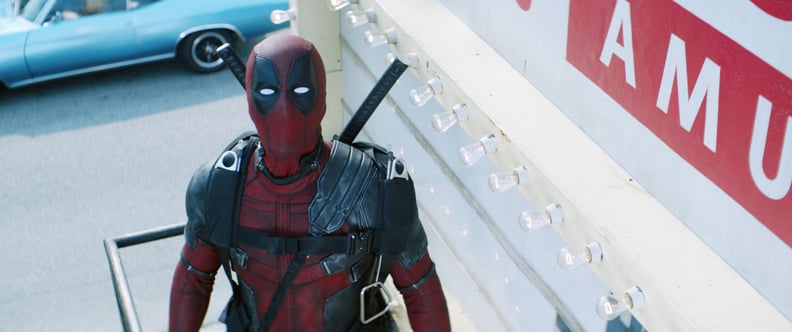 "Deadpool 3"
"Deadpool 3" is the first movie starring X-Men characters that will be part of the MCU. That means we can expect Deadpool (Ryan Reynolds) to make jokes about the Marvel heroes fans know and love this time around. Hugh Jackman as Wolverine is joining him for the third film, marking his MCU debut. Frequent Reynolds collaborator Shawn Levy directs the upcoming film, which was originally slated for the end of 2024 but moved up to May.
Release date: May 3, 2024

08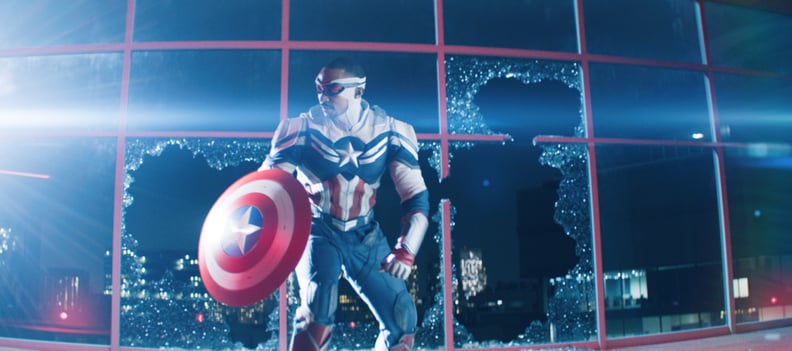 "Captain America: Brave New World"
Sam Wilson officially took on the mantle of Captain America at the end of "The Falcon and the Winter Soldier," and now he's ready for his first big-screen outing as Cap. "Captain America: Brave New World" will feature the return of some of the cast from the Disney+ series, plus will include Harrison Ford as General Thaddeus "Thunderbolt" Ross.
Release date: July 26, 2024
09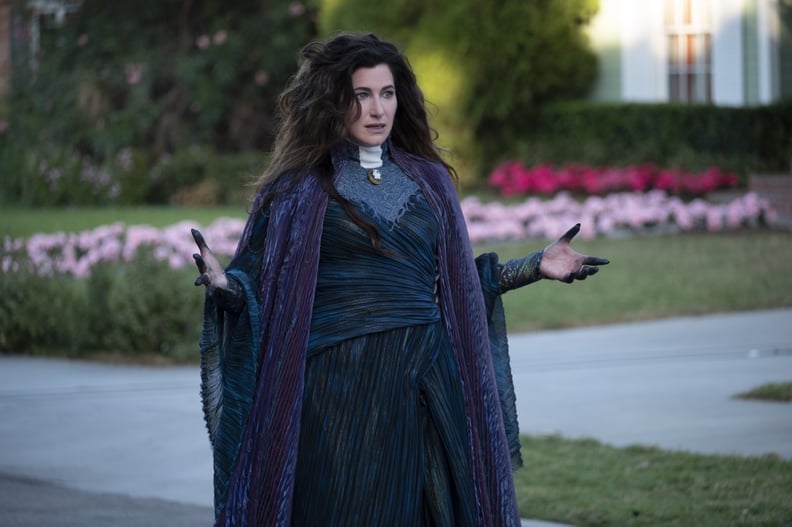 "Agatha: Darkhold Diaries"
Last seen being trapped in her "Westview" identity at the end of "WandaVision," everyone's favorite witch is back with her own series. Kathryn Hahn stars in this "WandaVision" spinoff titled "Agatha: Darkhold Diaries," formerly "Agatha: Coven of Chaos." The cast includes Patti LuPone as a Sicilian witch, "Heartstopper"'s Joe Locke, "SNL" star Sasheer Zamata, and Aubrey Plaza.
Release date: Early fall 2024
10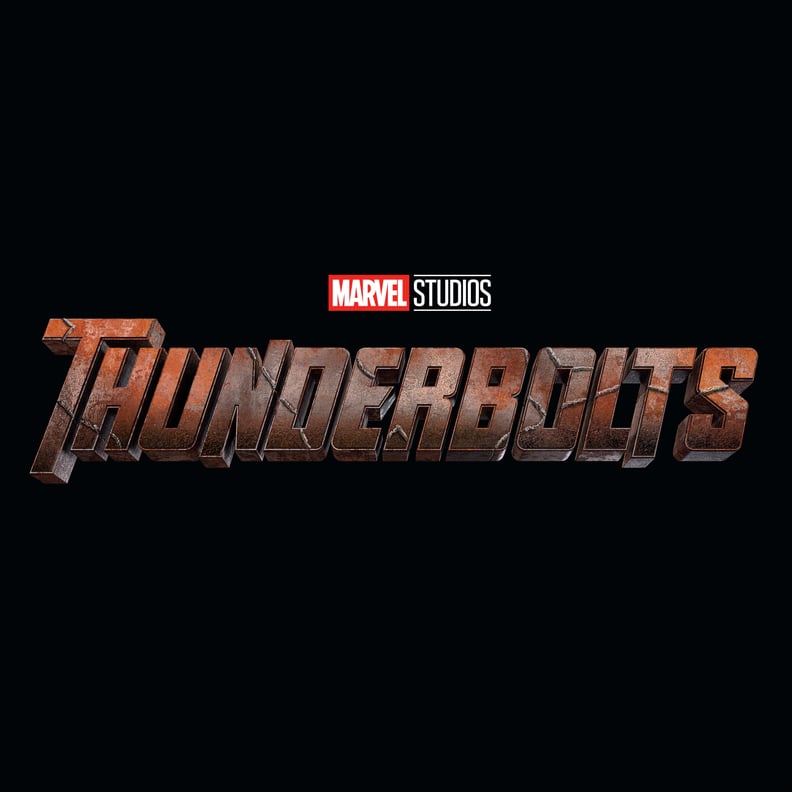 "Thunderbolts"
Marvel's "Thunderbolts" will see some of the misfits of the Marvel universe team up for a big adventure. The cast includes Florence Pugh as Yelena Belova, David Harbour as Alexei Shostakov, aka the Red Guardian, Wyatt Russell as John Walker, and Hannah John-Kamen as "Ant-Man 2"'s Ghost. Leading the team will be Sebastian Stan, returning as Bucky Barnes. Also central to the team-up will be Julia Louis-Dreyfus as Contessa Valentina Allegra de la Fontaine. We'll have to wait and see what trouble they get up to, but it's guaranteed to be a strange and fun ride.
Release date: Dec. 20, 2024
11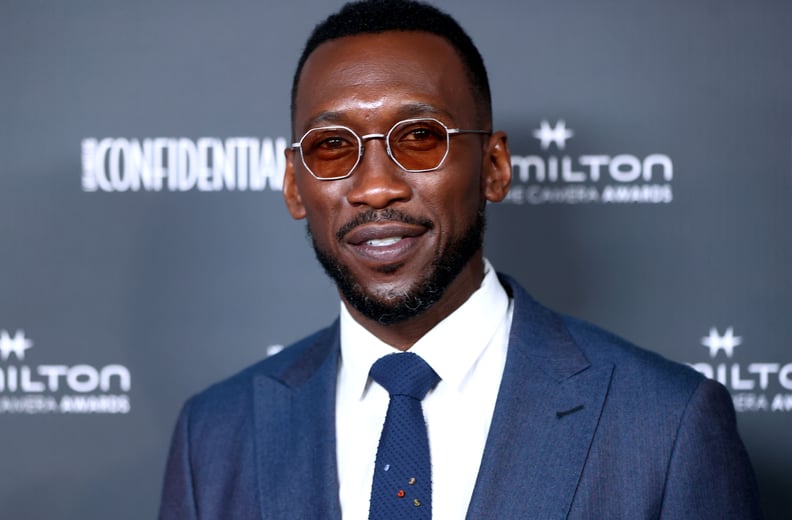 "Blade"
One of the big surprises in 2021's "Eternals" was a tease of "Blade," a rebooted version of Marvel's iconic vampire hunter. Mahershala Ali is set to play Eric Brooks, aka Blade, a half-human/half-vampire hybrid who hunts down vampires in a quest for revenge. The movie was scheduled to be released in November 2023, but in the fall of 2022, director Bassam Tariq left the project before filming began. It's now set to be the last film in Phase 5.
Release date: Feb. 14, 2025
12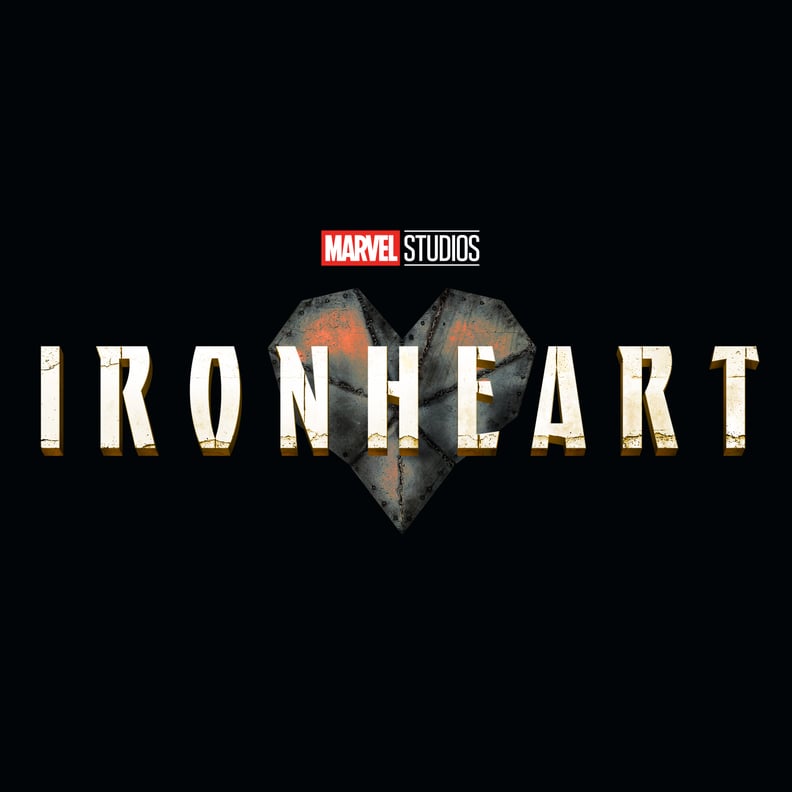 "Ironheart"
Riri Williams, played by Dominique Thorne, first appears in "Black Panther: Wakanda Forever." Her role in that movie is a setup for her own Disney+ series. In the comics, Ironheart is a teenage genius who becomes a superhero after designing her own version of the Iron Man armor. Anthony Ramos, Harper Anthony, Manny Montana, Alden Ehrenreich, and Lyric Ross costar. The Hollywoood Reporter reported that the series had wrapped filming but post-production was delayed due to the strikes, and the series does not currently have a release date.
Release date: TBA
13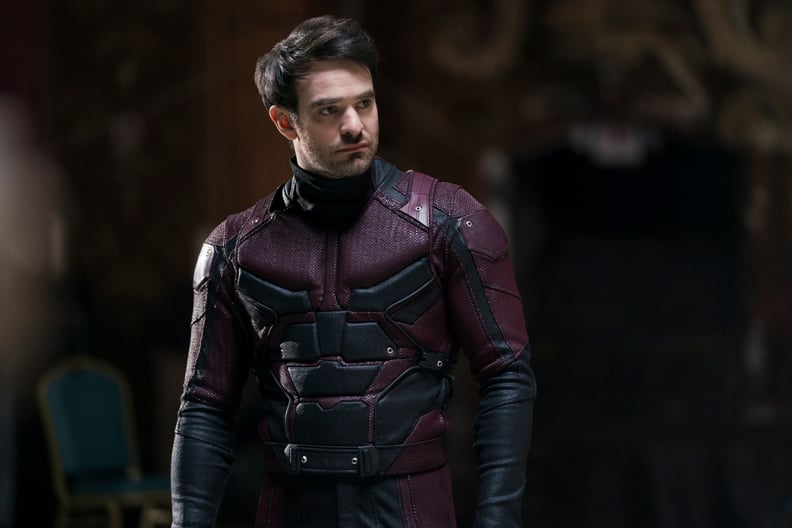 "Daredevil: Born Again"
"Daredevil" gained fame as the flagship show of the Defenders universe on Netflix, which focused on a grittier, darker, street-level corner of the Marvel universe. After getting canceled as part of Marvel's transition from Netflix to Disney+, "Daredevil" is getting a reboot. Charlie Cox returns as Matt Murdock after cameoing in "Spider-Man: No Way Home" and "She-Hulk," and the new series will get a whopping 18 episodes for its first season. However, it has also been delayed due to the strikes.
Release date: TBA