Marvel's "Thunderbolts" Starring Sebastian Stan and Florence Pugh Comes Next Christmas
The Marvel Cinematic Universe continues to expand as we head into Phase 5. At the D23 Expo held on Sept. 10, 2022, Marvel Studios President Kevin Feige announced that the MCU's fifth phase would begin with "Ant-Man and the Wasp: Quantumania," which was released in February. Also coming in this phase are long-awaited sequels like "The Marvels" and "Captain America 4," as well as spinoff series for fan-favorite characters like "Echo" and "Ironheart." Near the end of Phase 5, viewers will finally get to watch "Thunderbolts," which will feature so many Marvel antiheroes you know and love, as well as some new faces.
For fans familiar with Marvel, the Thunderbolts are very different from the Avengers, but you can think of them as being similar to DC's Suicide Squad. The cast includes both heroes and villains who've appeared in previous films, plus some brand-new characters. "Thunderbolts" started filming in Atlanta this spring, but Deadline reported in late May that production had halted due to the ongoing writers' strike. On June 13, Marvel announced the movie's release was being delayed a few months.
So, who's part of the epic Thunderbolts lineup, and what will bring them together in this big team-up film? We're here to answer all your questions. Read ahead for everything we know about the upcoming movie, which heads to theaters in late 2024.
01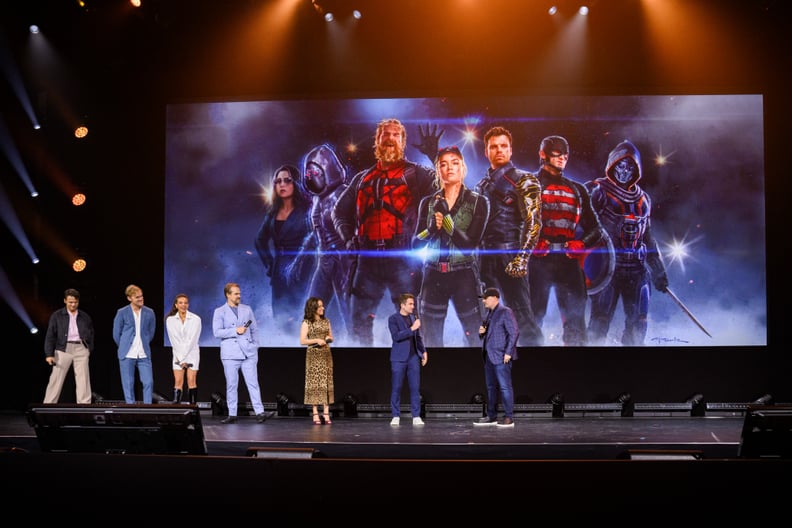 Marvel's "Thunderbolts" Cast
The "Thunderbolts" cast alone is reason enough to want to watch the film. The team consists of Yelena Belova (Florence Pugh), who was trained to be an assassin and spy like her sister Natasha Romanoff/Black Widow. Also returning is Yelena's adoptive father, Alexei Shostakov/the Red Guardian (played by "Stranger Things"'s David Harbour), who is a Russian super soldier, and "Black Widow" villain Antonia Dreykov/Taskmaster ("Quantum of Solace"'s Olga Kurylenko), who was trained to be an assassin by her father, General Dreykov.
The "Thunderbolts" lineup also includes Bucky Barnes/the Winter Soldier (Sebastian Stan), who fought alongside Captain America in World War II before he was brainwashed into becoming an assassin. Since breaking free from his brainwashing, Bucky has been trying to make up for his crimes, as seen in "The Falcon and the Winter Soldier." That series introduced new characters like Contessa Valentina Allegra de la Fontaine (Julia Louis-Dreyfus) and US Army veteran John Walker/US Agent (Wyatt Russell), both of whom will return in "Thunderbolts."
"Game of Thrones"'s Hannah John-Kamen will also star as Ava Starr/Ghost, a villain seen in "Ant-Man and the Wasp" who has the power to phase through objects. Rounding out the "Thunderbolts" cast is a new face joining the MCU: "The Bear"'s Ayo Edebiri, who, according to Deadline, has joined the film in a "new secret role." "Beef" star Steven Yeun has also boarded the film in a secret role. Plus, Harrison Ford is expected to reprise his "Captain America 4" role as Thaddeus "Thunderbolt" Ross.
02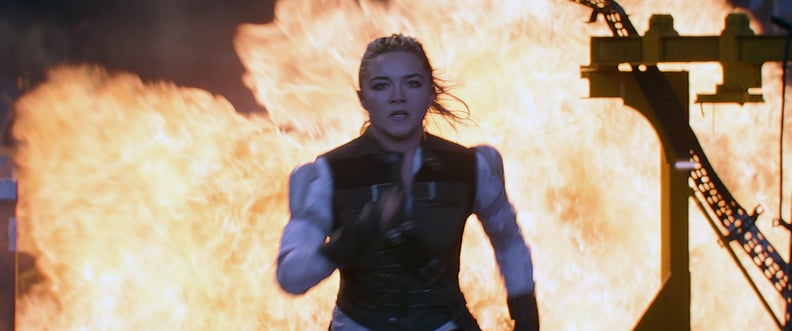 Marvel's "Thunderbolts" Release Date
"Thunderbolts" will be released Dec. 20, 2024.
03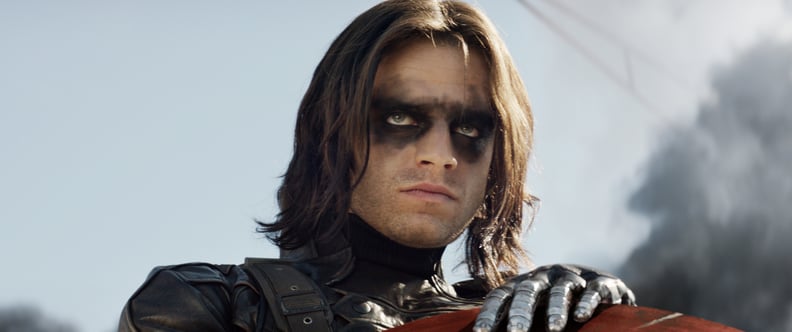 How Is Marvel's "Thunderbolts" Team Different From the Comics?
The Thunderbolts team that will be featured in the movie is slightly different than the one in the comics. First of all, Baron Zemo (Daniel Brühl), a villain who appears in "Captain America: Civil War" and "The Falcon and the Winter Soldier," is the leader of the Thunderbolts in the comics. He recruits six criminals called the Masters of Evil to build his team, but they later turn on him. It's unclear if Brühl will appear in the film.
In the comics, the Thunderbolts lineup also constantly changes. For example, iterations of the team have included Hawkeye, Black Widow, Ant-Man, Rhino, Venom, Deadpool, and more.