DC's Stargirl TV Show Review
Stargirl Shines Brightest When It Focuses on What Matters Most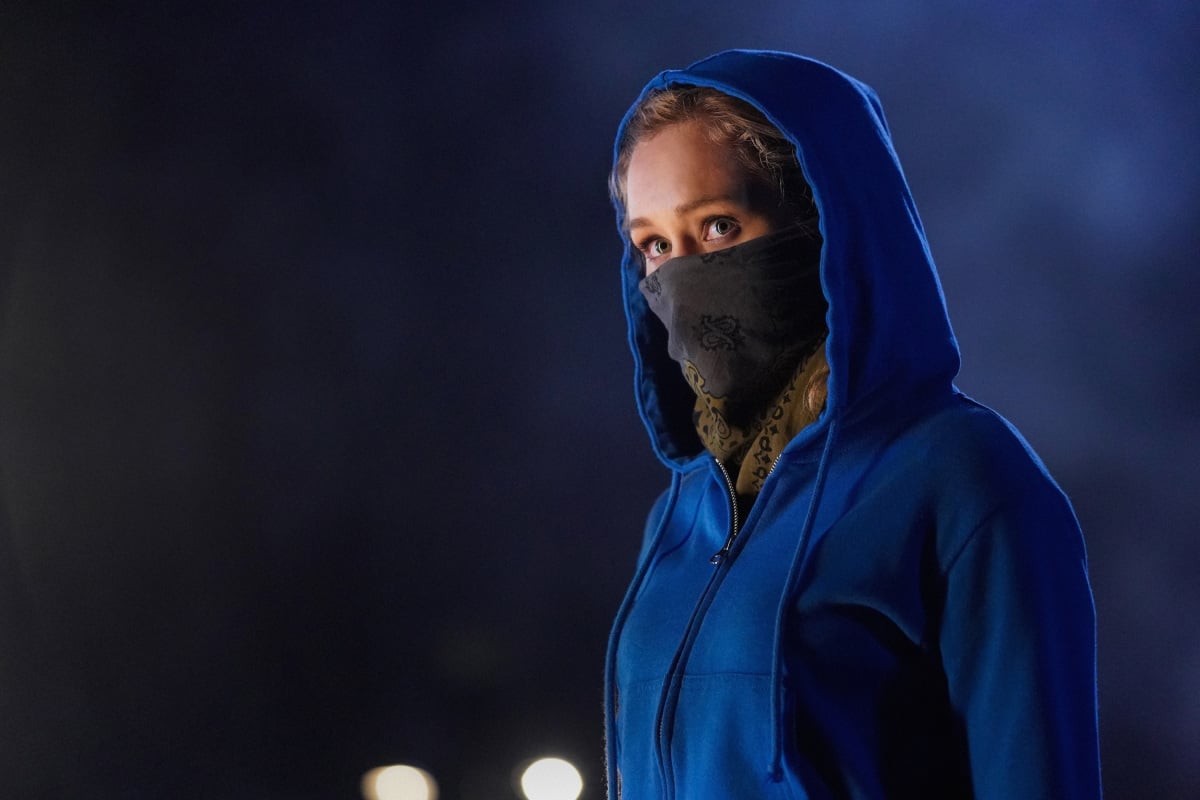 It didn't take long for me to fall in love with the characters of DC's Stargirl. I've always been a fan of superheroes; in fact, I've cosplayed a few over the years at various comic conventions. That being said, I've never really considered myself a DC fan. That is until I discovered Doom Patrol. What I like about Doom Patrol is the same thing that I love about Stargirl; the quirkiness that comes with a lovable group of misfits or outcasts.
In the first episode, we're introduced to the original Justice Society of America, precursor to the Justice League, as they're being destroyed by the Injustice Society of America — both of whose names are relics of the early age of comics. It's in Starman's (Joel McHale) last moments that he bequeaths his cosmic staff to his sidekick Stripesy, aka Pat Dugan (Luke Wilson), in the hopes that he can find someone worthy. Cut to 10 years later, Pat is now married to Barbara Whitmore (Amy Smart), is the step father to Courtney Whitmore (Brec Bassinger), and is moving his family to Blue Valley, NE. While Pat was somewhat of an outcast in the Justice Society, having to take group pictures due to his lack of powers, Courtney is an outcast at her new high school as she is forced to sit at the "leftovers" table, along with Yolanda Montez (Yvette Monreal) and Beth Chapel (Anjelika Washington).
Eventually Courtney discovers Pat's secret past life and is chosen by the cosmic staff to become the new Starman — or rather, Stargirl, in her case — and makes Pat her sidekick, S.T.R.I.P.E. (which she sees as an upgrade to Stripesy). In relation to the rest of the DC Universe, Stargirl is part of Earth-2, which is a multiverse that was created during the "Crisis on Infinite Earths" Arrowverse crossover episodes. Because of this, we get to see glimpses of different versions of the Flash and Green Lantern, as well as obscure heroes like Hourman, Doctor Mid-Nite, and Wildcat and villains like Icicle, Brainwave, and Dragon King.
The first few episodes seem to be setting up the ultimate fight between Stargirl and her team against the Injustice Society of America. Where other superhero shows may feel out of whack due to an overwhelming number of storylines, Stargirl manages to avoid this by streamlining everything and making each storyline feel as if it's just as important as the next. You really grow to care about each character's plights, and there are even a number of tearjerking moments — enough that I had to pause and ask myself, "What the hell, DC?!"
Unlike Supergirl, Batwoman, and The Flash, which only air on The CW, Stargirl will air on both DC Universe and The CW — specifically airing a day earlier on the DC-exclusive service on Mondays. This gives Stargirl a slightly different feel, as the hero exists on Earth-2, versus the Earth-1 that the CW favorites live on. I'm excited to see where the series goes and be introduced to both heroes and villains young and old, as well as to see whether or not relationships bloom across enemy lines. If you're ready to let a new hero into your heart, Stargirl is certainly the one to do so with.