What Is Stargirl About?
All The Details We Have So Far About The CW's Stargirl Series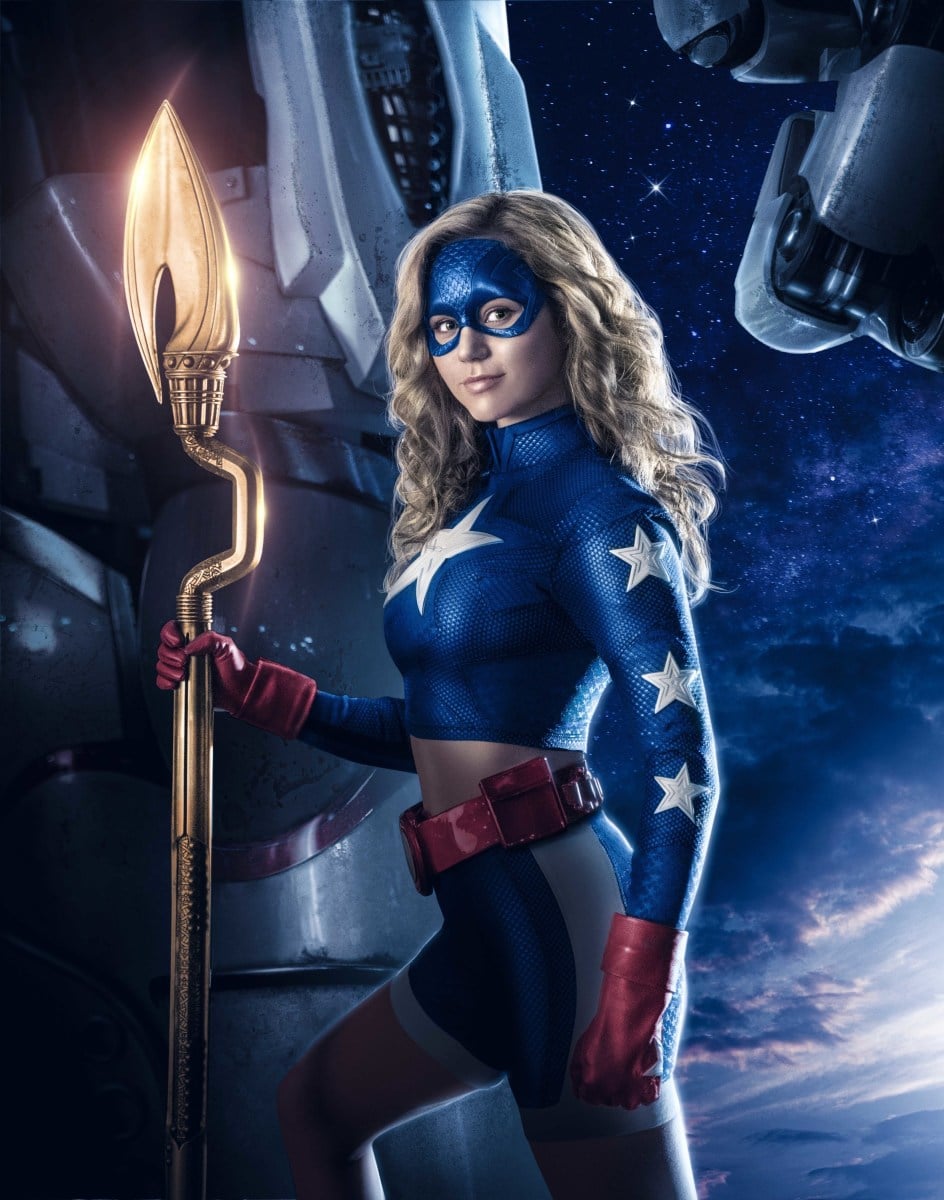 The latest superhero adaptation is the upcoming Stargirl, based on the DC Comics character and coproduced by DC Universe and The CW. Stargirl might not be as familiar a name as some of the other heroes adapted for the small screen, so here's what you need to know about the new series before it launches in early 2020.
Like many superhero series, the premise of Stargirl kicks off with a young person discovering a world of superpowers that she never knew existed. In this case, that young hero-to-be is Courtney Whitmore (played by Brec Bassinger), a high-school sophomore who discovers that her new stepfather has a secret past as the sidekick to the superhero Starman. Courtney discovers a powerful "cosmic staff" that used to belong to Starman, and, in time, she inspires a mismatched group of young heroes to become the Justice Society of America and go up against the Injustice Society, an equally powerful team of supervillains. This isn't the first time Stargirl has appeared on screen: she briefly appeared along with the rest of the JSA on an episode of Smallville.
Stargirl is the first collaboration between the streaming platform DC Universe and the broadcast network The CW. Although both networks feature shows based on the characters from DC Comics, the shows produced by DC Universe (including Titans and Doom Patrol) have been streaming exclusives and have featured much edgier content than is typically permitted on broadcast TV. Stargirl represents a new partnership between the two platforms. The current plan is for new episodes of Stargirl to be released on a weekly basis on DC Universe, then aired on The CW one day after their streaming debut.
The cast of Stargirl features a colorful cross-section of heroes and villains. On the heroes' side, Bassinger will be joined by Joel McHale as Sylvester Pemberton/Starman; Luke Wilson as Pat Dugan/S.T.R.I.P.E.; Lou Ferrigno Jr. as Rex Tyler/Hourman; Brian Stapf as Ted Grant/Wildcat; and Henry Thomas as Charles McNider/Doctor Mid-Nite. The villains' side of things will feature Joy Osmanski as Paula Brooks/Tigress; Neil Hopkins as Lawrence "Crusher" Crock/Sportsmaster; and Nelson Lee as Dragon King. The 13-episode first season is set to debut in the Spring of 2020.