"De la Calle" Explores Latin Music's Roots, Evolution, and Connection to Hip-Hop 1 City at a Time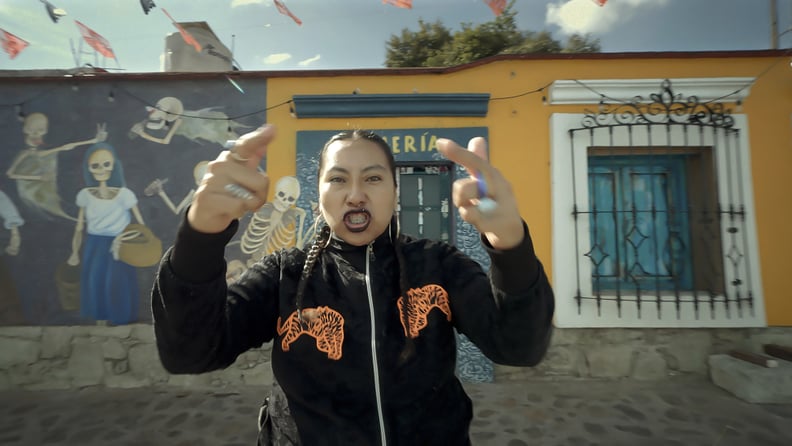 De La Calle and Paramount +
De La Calle and Paramount +
Last year, Bad Bunny's "Un Verano Sin Ti" became the first non-English language album to top the Billboard 200. The Puerto Rican Latin trap and reggaetonero also became the most streamed artist on Spotify for the third consecutive year. Latin music revenue exceeded $1 billion for the first time last year, allowing reggaetón, música Mexicana, and other Latin music genres to reach global success. By any and all metrics, Latin music has officially taken over. But the origins of these genres remain up for debate, particularly when it comes to urbano music and its connections to American hip-hop.
"De La Calle," a new docuseries on Paramount+, explores that and more. For over a decade, award-winning journalist Nick Barili (the show's creator, executive producer, and host) — who was born in Argentina but grew up in the San Francisco Bay Area — has wanted to create a documentary that tells a broader story of Latin music, its rich diversity, its connection to American rap music, and how it's evolved over the years.
Released on Nov. 7, the eight-episode series takes viewers from various cities across the US, Panama, Puerto Rico, Cuba, Spain, Colombia, Argentina, and Mexico to explore the varied evolution behind some of Latin music's most popular and successful genres.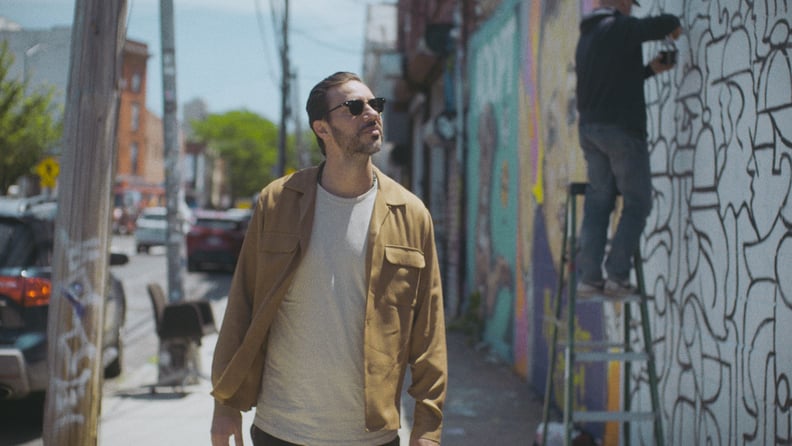 "I've been pitching different versions of this for years. This really started off as a documentary idea that I wanted to do back in 2013," Barili tells POPSUGAR, adding that he was listening to LA radio shows and realizing that no Latine hip-hop artists were being played on the stations. "At that point, a lot of the Latine rappers I grew up listening to were out of the scene, and there wasn't a new generation being played on the West Coast, and I was like, 'How is this possible?' We're obviously a big part of the audience — that's why a lot of our hosts are Latine-based in LA. But I was, like, there's no rappers that are of Latine descent."
Throughout the docuseries, Barili shares a little bit about his own love story with hip-hop and how it all began after immigrating from Argentina to the Bay Area when he was just 8 with his mother; they were escaping political warfare. Despite not initially knowing English, a young Barili found comfort listening to the lyrics of Latine hip-hop artists like Big Pun, Fat Joe, N.O.R.E, and Jim Jones, among others. It was the music de la calle that allowed Barili to feel seen, and it legitimized his existence being undocumented in a country that often associates the streets with everything bad rather than acknowledging the beauty and the art that's often created from struggle.
"Some things have the power to change you. In a moment, a beat, a verse, a song can start you down a path in becoming who you are," Barili says in the opening of the season's first episode. "Hip-hop has done all of that for me. Helping me feel at home when home was a place far away."
Listening to hip-hop allowed Barili to navigate life, and over the years, he's noted its influence on Latin music genres like reggaetón, Latin trap, and beyond. It's for this reason he chose to have "De La Calle" begin in New York before traveling to cities throughout Latin America.
"I think with a series like this, the starting point is always going to be up for debate . . . A lot of people can argue about where things started but for me, I started in New York because that's where I first heard hip-hop from and that's where it originated — in The Bronx," he says. "I think it was important to start in New York. The hook is you have to understand things in New York because then you can connect everything back to something that's tangible to people. Also, through the years, the contributions of Latinos to hip-hop have not been at the forefront of the conversations, because they weren't the biggest stars in the beginning but they were contributors. As someone who grew up on hip-hop, where I would hear people just erase Latinos contributions to hip-hop, I always felt like somebody's gotta tell that story."
The first episode introduces viewers to some of hip-hop's early pioneers, from rappers like Mr. Schick and Fat Joe to hip-hop photographer Joe Conzo, DJ Charlie Chase (the first Latino to play breakdance beats in hip-hop), and graffiti artist Lady Pink. The episode highlights that while Latines may not have been the headliners in the early wave of hip-hop, they were in fact, there from the beginning.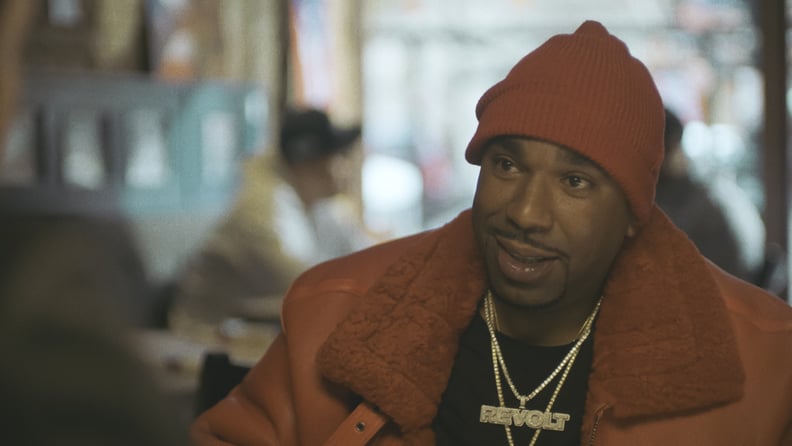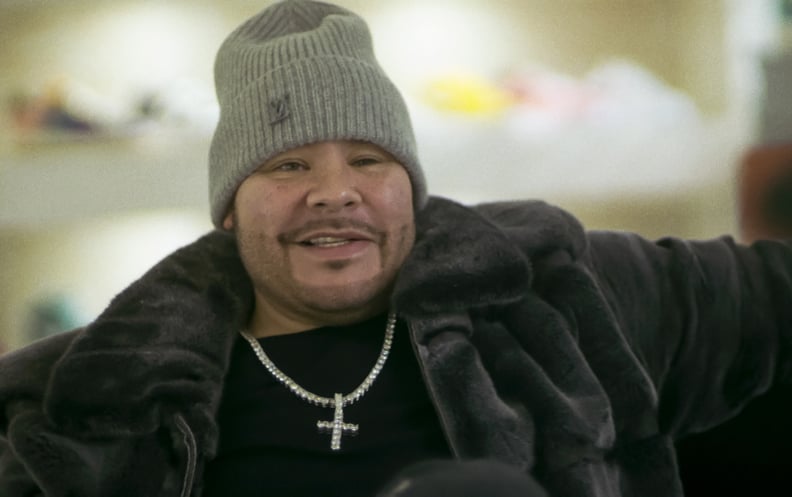 One thing Barili wants audiences to understand is that the series is by no means presented in chronological form. Instead, he invites viewers to explore how hip-hop y la musica de la calle has influenced and shaped the genres that were birthed in these various cities.
"From a storytelling perspective, I shifted a little bit from a straight-up documentary to a docuseries travel show, and I think the benefit of doing that is that it's not necessarily chronological. We're learning about different places and the history of connecting dots," he says.
When it comes to Latin music, Panama is often either left out of the conversation or not given the credit it deserves. For those reasons, in the second episode, Barili takes viewers to the country to explore how reggae en Español originated and how it eventually influenced the creation of reggaetón in Puerto Rico. In Panama, Barili talks to everyone from legends like Renato to multi-platinum-selling artist Sech, who has made it his mission to bring the spotlight to Río Abajo, a neighborhood in his hometown of Panama City where a lot of Panama's urbano sounds were born.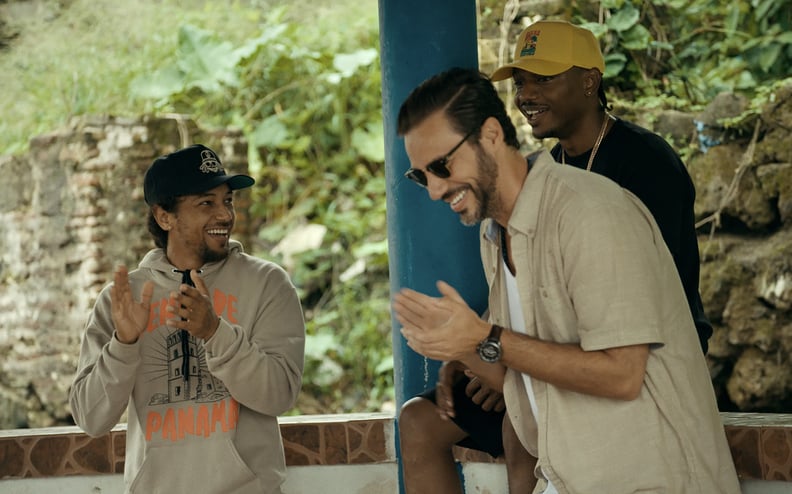 Episode three takes place in Puerto Rico, and for viewers looking for an episode on the island's reggaetón — expect a lot more than just that. Barili doesn't only explore the history behind the genre but also explores some of the Afro-diasporic music, like bomba y plena, which has influenced so much of the sound coming out of the island today. He talks to artists including Residente from Calle 13, Nicky Jam, RaiNao, Villano Antillano, and more about the state of reggaetón music today while addressing its origins and the island's political relationship with the US.
In episode four, we follow Barili as he heads to Cuba, where we learn how American hip-hop influenced some of the underground rap that was formed on the island, and how it became a source of strength and resistance for Cubans there. Episode five travels through Spain, a country that Barili acknowledges holds a dark history for many Latines.
Barili talks to artists like Mala Rodriguez and Nathy Peluso about how American hip-hop made its way to Spain and influenced a rap scene that exploded after the end of the fascist dictatorship several decades ago.
"If you're looking at the impact of Spanish-speaking rap outside of the US, Spain was one of the earliest," Barili says. "Rap came over to Spain through some of the US military bases in Spain. After the dictatorship ended, it first transitioned into punk rock and then hip-hop kind of became the next thing of rebellion in going against the government and going against a very oppressive regime that they had."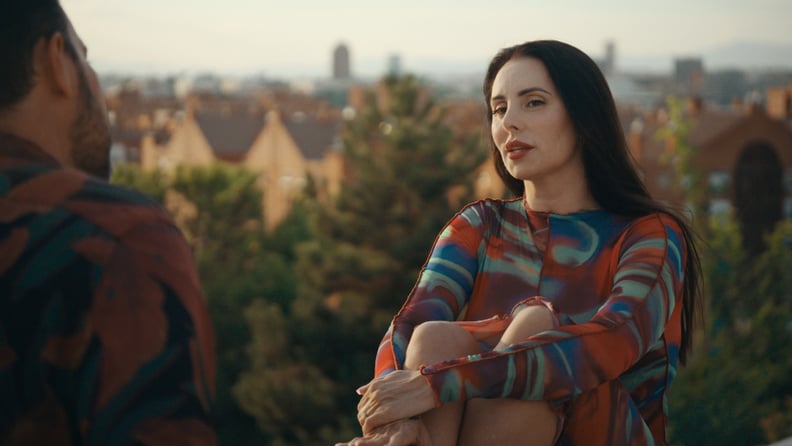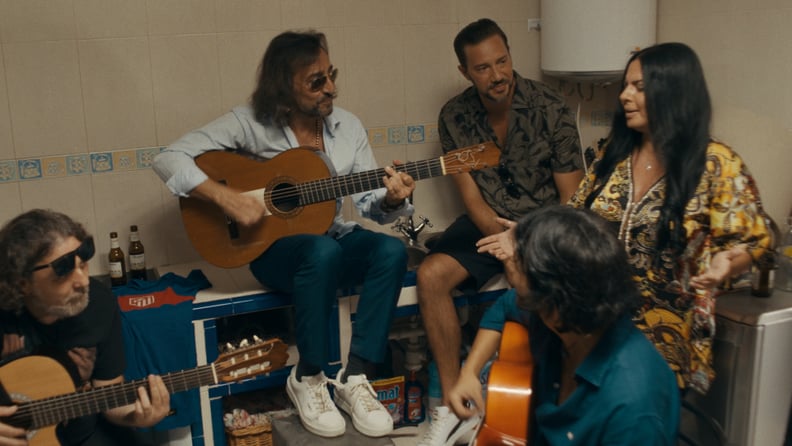 After Spain, Barili travels to Colombia where he speaks with artists like Goyo from ChocQuibTown about how how Afro-Latines influenced the sounds of currulao, chirimia and salsa, as well as the music that was being created way before reggaetón made its way there. In Argentina, Barili returns to his roots to explore the rap scene, eventually making his way to Mexico where the youth is fusing traditional musica Mexicana with rap and reggaetón, creating a sound that's entirely their own.
Barili was also very intentional about all the episodes — with the exception of New York — being in Spanish.
"It was important for me to do these interviews in Spanish because a lot of times that's what's best for the artist. I've seen artists for too long who speak Spanish trying to speak English and they are expressing themselves in such a limited manner because they're spending so much time trying to think of that one word and so they're not able to fully express themselves," he says. "For me, it was really important for two reasons. One, for artists to be able to be comfortable in whatever language they want to speak in. And then two, I think as a culture for a long time Latin American culture had to accommodate to US culture, whether it's artists coming here and having to do songs in English to cross over or whether it's having to do interviews in English. I think it's important that we're at a stage now where if you want to listen to our music you gotta learn our language too."
Barili's mission is for viewers to understand the rich history of the Latin diaspora and understand how, in the end, we're a lot more connected than we realize.
"Really, the most important part is to be able to tell the stories of our communities. Some people now are interested in our superstars . . . People forget that it's been 20 to 40 years of people laying the foundation brick by brick so that the next generation can now take off," he says. "I think it's important to use that spotlight and go back and recognize the people who didn't have commercial success and who didn't have fame but actually had important contributions to help build these movements that are now selling out stadiums. My purpose for this series was: let's take this spotlight and make sure we shine it on the communities and the people who come from the streets, who were able to set paths for today's Latin music being this global movement."