Nicky Jam Honored With Hall of Fame Award
Nicky Jam Honored With Hall of Fame Award at 2022 Billboard Latin Music Awards — Presented by His Dad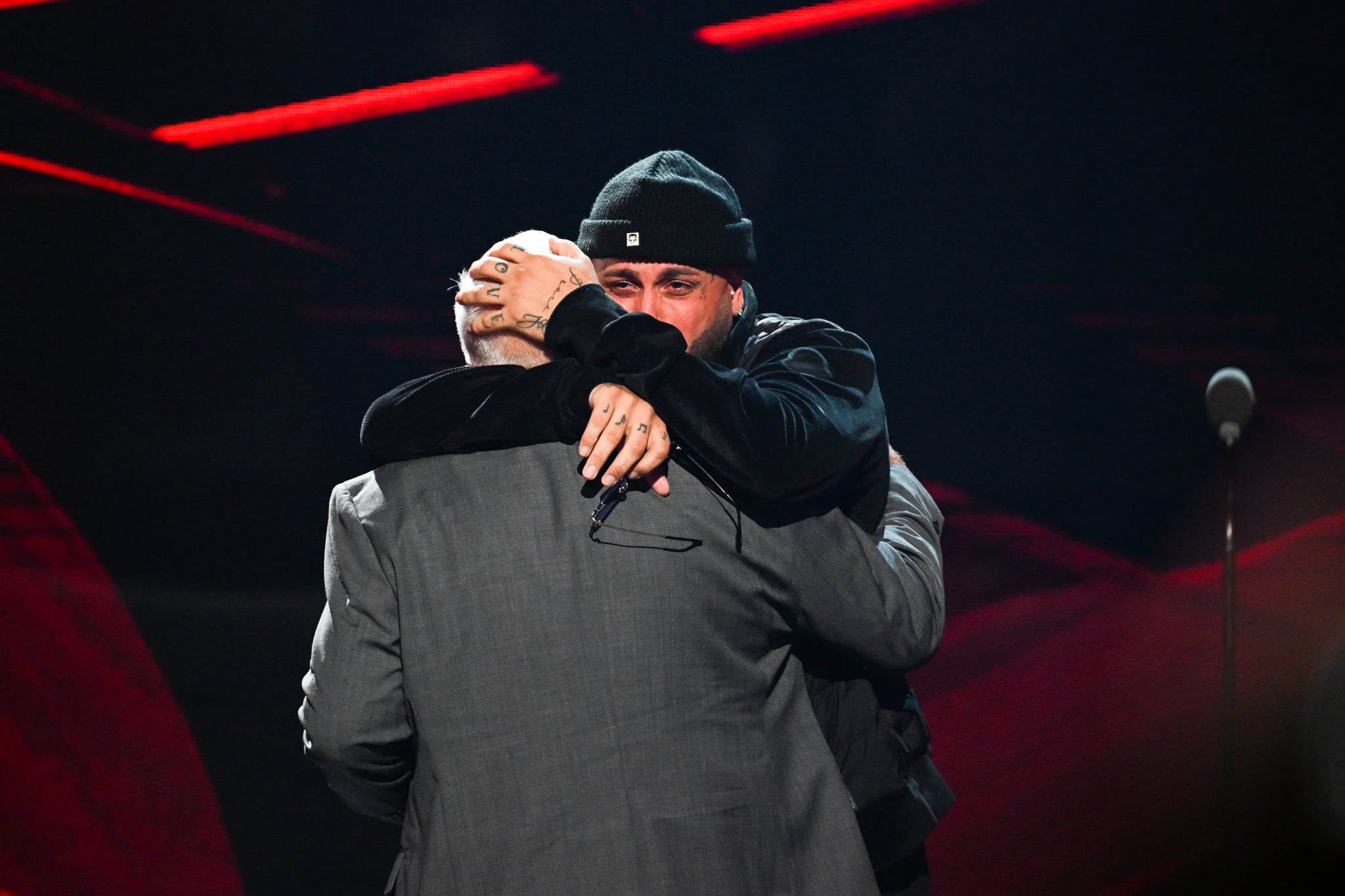 Nicky Jam received more than just the Hall of Fame Award at the 2022 Billboard Latin Music Awards on Thursday evening. His own father, José Rivera, took the stage to do the honors of presenting the award to him — talk about a sweet and unexpected surprise! Nicky broke down in tears as his dad presented the award and walked over to give him a big hug. The two embraced for a few minutes before the reggaeton artist gave his acceptance speech.
"Wow, I was not expecting this," he said in Spanish. "I thought another artist would give me this — not my dad. But dad, you look beautiful. Thank you, Billboard, Leila Cobo for bringing my dad. I want to thank everyone that helped me get to where I'm at. Thank you to everyone who shared their studios with me. To Zion for giving me $500 to buy my ticket and go to Colombia. Thank you to all the old-school reggaetoneros because thanks to them, there's a Bad Bunny, Rauw Alejandro. People ask me what I feel when I see Bad Bunny [succeed]; I feel proud, work has paid off. It's been 28 years, and I'm still here. Thank you to my father — he showed me humility. To my mom that's watching me: I love you. My manager Juan Diego and my four kids that are also watching. This is for all of them."
Nicky accepted his speech shortly after performing his latest single "Sin Novia."