Does Billy Porter have an EGOT?
After a Historic Emmy Win, Billy Porter Is Just One Letter Away From an EGOT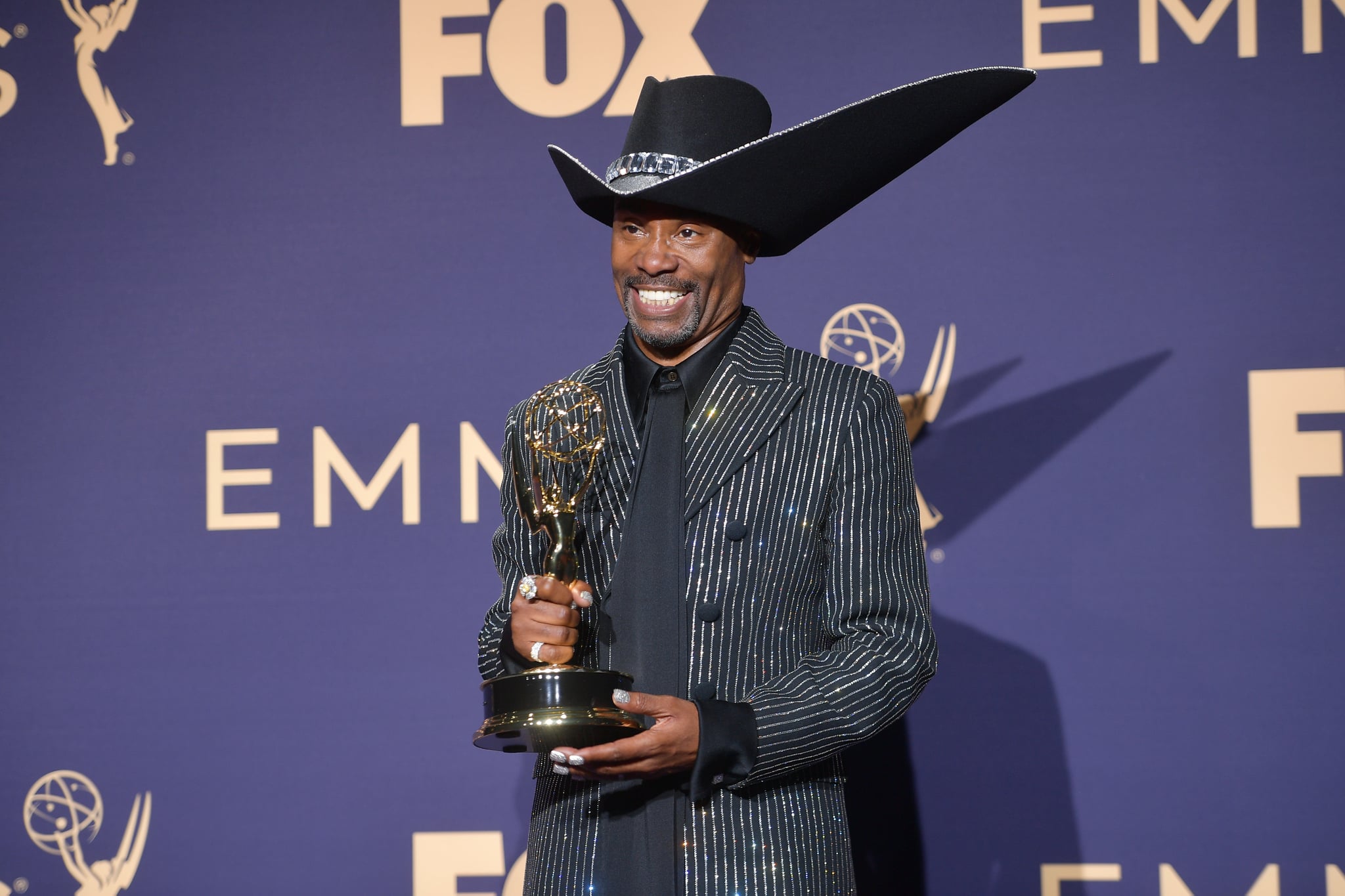 Billy Porter is a sartorial idol, Broadway legend, LGBTQ+ trailblazer, and very nearly a member of the EGOT (Emmy, Grammy, Oscar, and Tony) club. Of course, he dazzled in more ways than one at the 2019 Emmys. Donning an oversize, asymmetrical hat and a stunning pinstripe suit, the star made a historic Emmy win for his work on Pose as the character Pray Tell. His victory marked the first honor for an openly gay black man in a lead actor role in a drama series, or the category of love, as he so charmingly calls it. After breaking this ceiling on his first Emmy triumph, just how close is Porter to an EGOT? As it turns out, he's pretty damn close to joining the ranks of Rita Moreno and John Legend.
The 50-year-old actor knocked out the "G" and "T" in EGOT for his musical theater work. His work on stage has truly been stacked, including roles like Teen Angel in Grease and Audrey II in Little Shop of Horrors. But Porter made the biggest splash as Lola in the original run of Kinky Boots in 2013. His wins for the show include a Tony for best actor in a musical in 2013 and a Grammy for best musical theater album in 2014.
An Oscar in the actor's near-future doesn't seem at all far-fetched. In the past, Porter had been recruited for movies such as The First Wives Club, Anastasia, and The Humbling. While his film repertoire isn't as extensive as his small screen or theater work, we should note that his recent wins come from his first breakthrough projects.
Porter's next movie is Like a Boss, a 2020 comedy starring Rose Byrne and Tiffany Haddish. The Academy doesn't often recognize comedies, and the goofy beauty company story doesn't quite scream Oscar bait. Still, Porter is an entertainer in every sense of the word and would dominate in any future movie role. Whether he sings the next big-screen earworm or gives us Meryl Streep-level chops in a moody drama, an Academy Award nomination feels like a very feasible possibility for him.