Euphoria References Grey's Anatomy With Subtle Easter Egg
How Euphoria Slyly References Eric Dane's Grey's Anatomy Past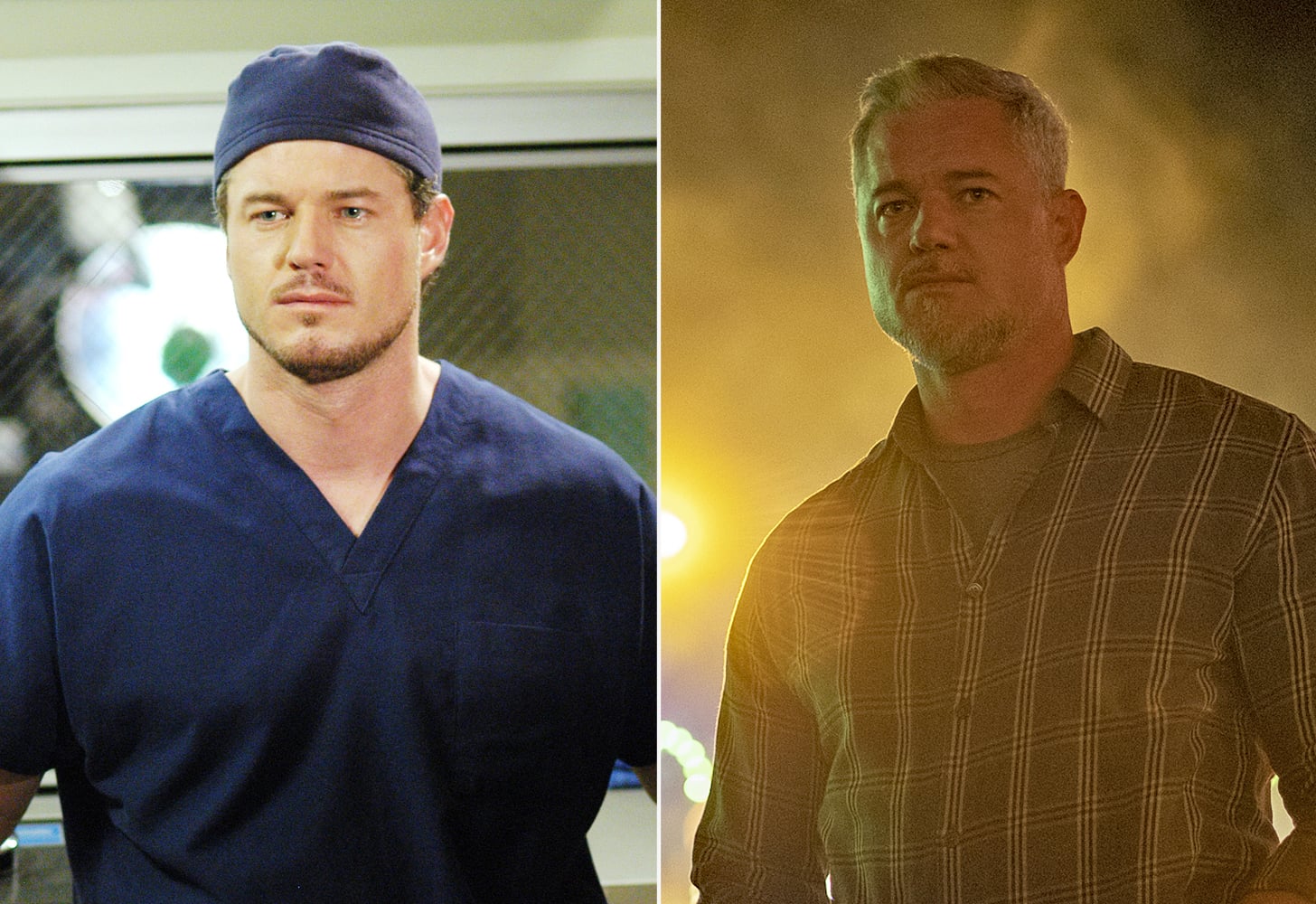 Image Source: Everett Collection and HBO
The Euphoria Easter eggs just keep coming. After slipping in a reference to Game of Thrones, the show subtly nods to Eric Dane's past role on Grey's Anatomy, and it took us right back to the halls of Grey Sloan Memorial Hospital. The third episode of Euphoria's second season, which aired on Jan. 23, delves into Cal Jacobs's complex backstory, including the tense relationship he has with his father, his involvement on the high school wrestling team, and, most pivotally, the romantic feelings he secretly harbors for his best friend. And what's the name of that best friend — his true "person," if you will? Derek, of course.
Just in case it's been a minute since your last Grey's Anatomy binge and the figurative lightbulb hasn't illuminated yet, Dane's character on the long-running series, Mark Sloan aka McSteamy, is best friends with Derek Shepherd. So yes, both of the actor's onscreen pals share the same name. It's unclear whether Euphoria's showrunners made this decision on purpose, but we hardly think it's a coincidence given the myriad of other names they could've selected — and fans of the series far and wide agree.
Maybe I'm just obsessed w greys anatomy but I think it's funny that mark sloan is on euphoria and they named his best friend Derek😭😭

— Capri (@_caprisunn) January 25, 2022
SORRY TO MAKE EVERYTHING ABOUT GREYS ANATOMY BUT I JUST SCREAMED. CAL HAVING A BEST FRIEND CALLED DEREK AND CAL BEING PLAYED BY ERIC DANE??? #Euphoria

— laur ☆ (@lastkissperry) January 24, 2022
not his best friend being named Derek!! The impact of Greys anatomy #Euphoria

— Euphoria STANS🌸 (@demsforthewin) January 24, 2022
What's next? An under-the-radar allusion to Zendaya's Disney days? We wouldn't put it past screenwriter Sam Levinson at this point, and we're keeping our eyes peeled for more Easter eggs as season two progresses.