Vanessa Hudgens and Zac Efron Returned to East High — Could "HSM4" Be Happening?
High School Musical has been one of the biggest franchises to come out of Disney Channel. The original film premiered on the network in 2006, while its first sequel, "High School Musical 2," arrived just a year later. The movies were such big hits that the network released the third film, "High School Musical 3: Senior Year," in theaters. The trilogy has since inspired merchandise like novels and video games, as well as a spinoff movie called "Sharpay's Fabulous Adventure" and the hit Disney+ series "High School Musical: The Musical: The Series."
While the cast have reunited on several occasions over the years, we're crossing our fingers there's still a chance a "High School Musical 4" could happen with Zac Efron, Vanessa Hudgens, Ashley Tisdale, Corbin Bleu, Lucas Grabeel, and Monique Coleman returning to reprise their roles.
On June 26, Hudgens, who played Gabriella Montez in the films, posted an Instagram video of herself visiting Salt Lake City's East High School, where the trilogy was filmed. Just weeks later, Efron, who played Troy Bolton, posted a photo on Instagram of him in front of the famous school. This got us wondering whether another film could be in the works.
So, could this really be the start of something new? Here's everything we know about the possibility of a "High School Musical 4" movie happening, including what the original cast have said about returning to the franchise.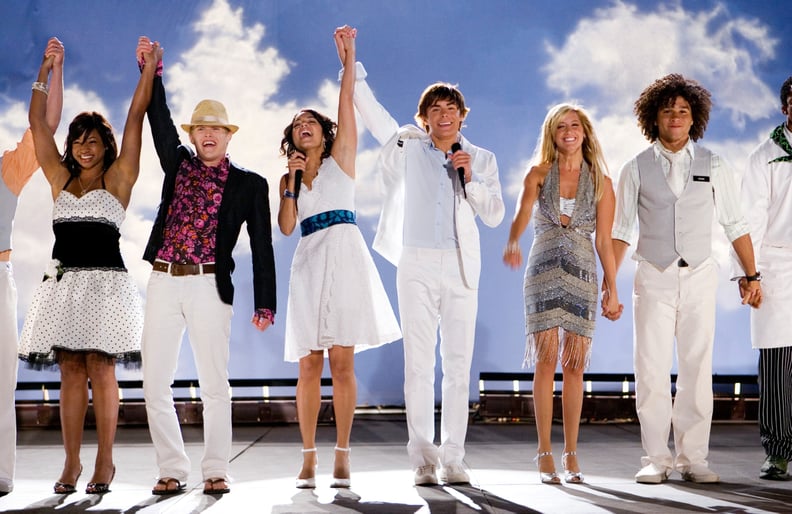 Were There Ever Plans For a "High School Musical 4" Movie?
Yes, talks about "HSM4" have been ongoing for years. In 2016, Disney confirmed it had begun a nationwide search for a new set of Wildcats, hinting the original stars wouldn't be returning. The names of the new characters were announced shortly afterward. According to E! News, the film would center around five students at East High, including a soccer player named Erin, a bad boy named Derek, a cheerleader named Nathalie, a former queen bee named Tamara, and a soccer captain/theater star named Campbell, who's Sharpay and Ryan Evans's cousin.
Unfortunately, "HSM4" was never made, and it's unclear why. It's possible the idea was scrapped due to the original cast not returning or the trilogy's choreographer, Kenny Ortega, not being attached to the film.
A year after "HSM4" was first announced, Disney revealed it was developing a TV series based on the trilogy for its new streaming service. "High School Musical: The Musical: The Series" arrived on Disney+ in November 2019. The first season focuses on a group of students at East High who are putting on a production of "High Sschool Musical." The series returned for a second season in 2021 and a third season in 2022. Its success, along with launch of Disney+, could have also contributed to "HSM4" not happening.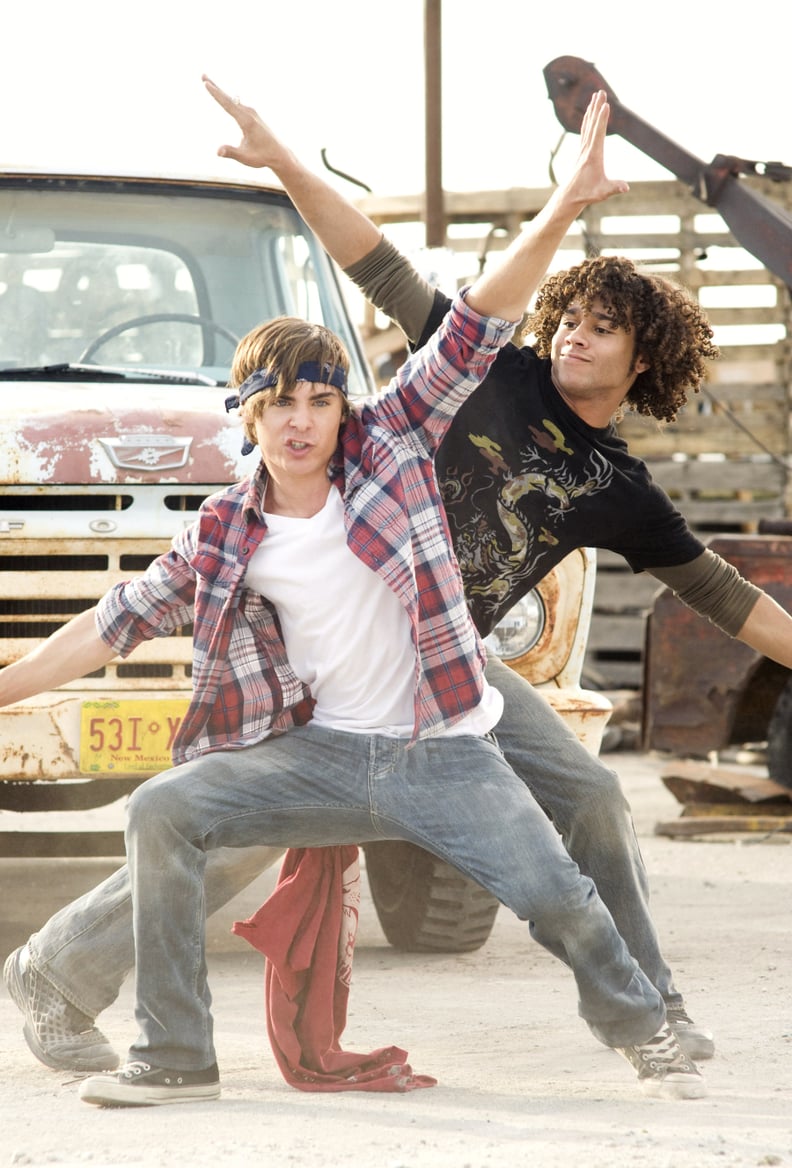 Would the Original "High School Musical" Cast Be in "High School Musical 4"?
Some original "HSM" cast members, including Efron, are up for returning to the franchise. "Of course, of course," Efron told Variety in a May 11 interview about reprising his role as Troy. "I mean, to have an opportunity in any form to go back and work with that team would be so amazing. My heart is still there. That would be incredible. I hope it happens."
Grabeel, who played Ryan, is also open to doing another HSM movie. "If Disney calls, my door is always open," Grabeel said in a September 2017 interview with J-14. "We work well together."
Coleman also isn't ruling out returning as Taylor McKessie. "I love Taylor and I feel like I learned a lot from Taylor," she told "Entertainment Tonight" in December 2021. "I can't imagine what that story would be like, but I can't say that it's not possible. You never know."
In that same interview, Bleu, who played Chad Danforth, called his time with the HSM cast "life-changing" and said he would love for everyone to reunite again. "Any time I see anyone it's just a lovefest," he said. "So getting a chance to work together again would be wonderful."
As for Tisdale, the actress said she's hesitant about doing another movie for one reason. "I just feel like I wouldn't be able to really do that again and give it justice," she said in an August 2021 interview with "ET". "You know what I'm saying? I think at that moment in time, I was very unaware of myself and my surroundings, and I feel like that's a big part of Sharpay. She is just not really aware, and so as I grew up and became more aware, I think that it's just something that it wouldn't be the same." Tisdale added, "I would hate to ruin something that is perfect for that moment, and yeah, I don't think I could go back to it."
Hudgens has also seemingly moved on from the franchise for good. "That was a moment in time that was really special," she told J-14 in November 2019. "I'll always be grateful for it, but let's let it be that moment in time."
Why Did Vanessa Hudgens and Zac Efron Visit East High?
It's unclear why Hudgens and Efron visited East High around the same time. Considering Hudgens previously shot down the idea of appearing in a fourth movie, some fans have been speculating the pair could appear in "High School Musical: The Musical: The Series"'s third season.
"Listen, I can't say anything," Bassett told "Daily Pop" on July 26 when asked about Hudgens's and Efron's mysterious visits to the set. "But all I will say is I was just as confused as you are. I don't know what's going on with that."
Only time will tell what their visits were all about.
Will There Be a "High School Musical 4" Movie?
As of now, there has been no update about a "High School Musical 4" film. If the movie is ever greenlit, it would likely star a brand-new cast, but it seems like a majority of the original "HSM" cast would be on board to participate in some capacity.