"HSMTMTS" Creator Tim Federle Explains Why Season 4 Will Be Its Last
Good news, Wildcats — the fourth "High School Musical" movie is finally coming . . . just not in the way you might have expected.
In a highly meta plot twist, for the fourth and final season of "High School Musical: The Musical: The Series," the students of East High learn that "High School Musical 4: The Reunion" is being shot on their very own campus. This means that the series itself is going to include "High School Musical 4" and will serve as the host for a massive High School Musical reunion.
Some key stars of the original "High School Musical" are definitely coming back for the fictional fourth film, such as Corbin Bleu, Monique Coleman, Lucas Grabeel, and Kaycee Stroh — and all of them appear in a clip from the upcoming season shared on July 25. The question of whether "High School Musical" stars Zac Efron, Vanessa Hudgens, and Ashley Tisdale will return, though, remains unanswered. The teaser makes note of this when Stroh says that all three of their characters have been "silent in the group chat."
We definitely do know that the current students in "HSMTMTS" also find out that they will be playing extras in the movie, Joshua Bassett, Sofia Wylie, Matt Cornett, and Dara Reneé confirmed at Disney's D23 Expo on Sept. 10, 2022. On Sept. 23, 2022, Disney+ announced that they'll be joined by some familiar faces from the original High School Musical movies, including Bleu and Coleman. While Efron and Hudgens both took photos of themselves visiting East High in the summer of 2022, neither has confirmed they'll appear in the new season of the spinoff series (and Hudgens seemingly shut down the rumors, actually). But given the fact that they're mentioned by name in the show's first teaser, there's still a possibility.
Season four of "HSMTMTS" is set to be the show's last. In August, the show's creator reflected on why he made that decision. Read on to find out everything else we know about the upcoming season and the long-awaited reunion movie.
01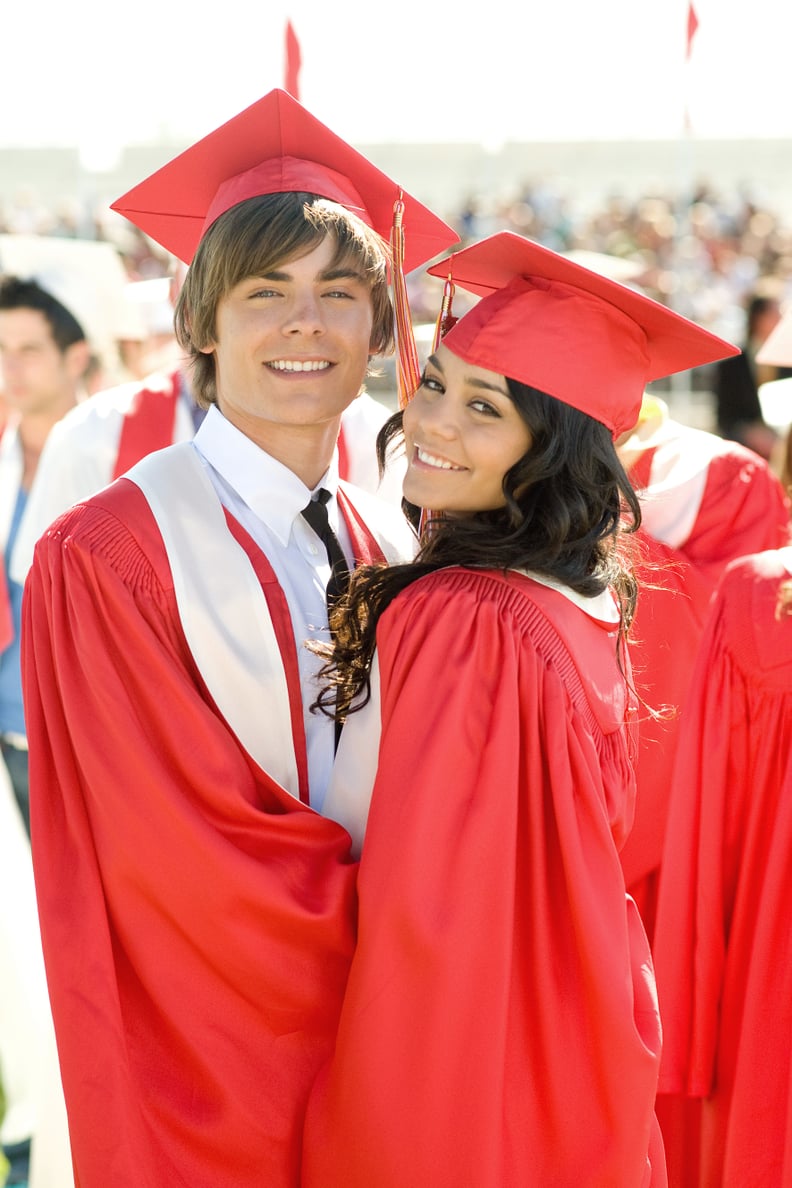 "HSMTMTS" Season 4 Cast
Wylie, Julia Lester, and Frankie Rodriguez are coming back for the fourth season of "HSMTMTS," as well as Bassett (although Olivia Rodrigo will not be returning for her role as Nini). Additionally, new cast members include Kylie Cantrall as a social media influencer named Dani, Matthew Sato as an actor named Mack, Caitlin Reilly as an indie film director named Quinn, and Vasthy Mompoint as Krystal, a choreographer.
There's good news for fans of the original "High School Musical" movie franchise, too. Original cast members Bleu, Coleman, Grabeel, Stroh, Bart Johnson, and Alyson Reed will all return, Disney+ has confirmed, playing themselves and revisiting their beloved characters in the remake within the TV show.
Given that both Hudgens and Efron posted pictures of East High over the summer of 2022, fans are holding out hope to see the stars reprise their iconic roles as Gabriella and Troy, but as of now, it's not clear if there will be a reunion for them anytime soon.
Will Vanessa Hudgens Be in "HSMTMTS" Season 4?
According to Hudgens, her nostalgic video in front of East High only happened because she was in town at the time. "My boyfriend was playing in Salt Lake — he's a baseball player. So he was at the field and I had rented a car and I was like, 'I want to go check it out and take some pictures for old time's sake,'" she told Entertainment Weekly in October 2022.
So, unfortunately, it appears the actor's Instagram video wasn't teasing a return to "HSM," but she isn't ruling out the chance to star in "HSMTMTS" in the future. "We leave it up to fate. Leave it up to the gods," she added. So a cameo from Hudgens could still happen!
Will Zac Efron Be in "HSMTMTS" Season 4?
Though Efron previously told Variety he'd be down to reprise his role as Troy in a fourth "HSM" movie, his participation in "HSMTMTS" season four has not been confirmed (yet).
On April 17, 2023, fans noticed that Efron had officially followed Hudgens on Instagram. While it's unclear when Efron followed the "The Princess Switch" star exactly (and she hasn't followed her ex back), this moment in social media history has renewed fan speculation that the former couple could return to their roles of Troy and Gabriella as versions of themselves in "HSMTMTS" season four.
But fans shouldn't get their hopes too high. In a September 2022 interview with TVLine, "HSMTMTS" showrunner Tim Federle cleared up the rumors of Hudgens and Efron joining the series after their aforementioned East High posts on Instagram. "I'm going to chalk that up to being a remarkable coincidence," Federle said, "but we'd love to get Zac and Vanessa and all of them back, so we're actively working on that right now."
Still, could the producers behind the series just be keeping the news of Efron and Hudgens's appearances under lock and key to surprise fans like Disney often does with their other movies and TV shows? Only time will tell.
02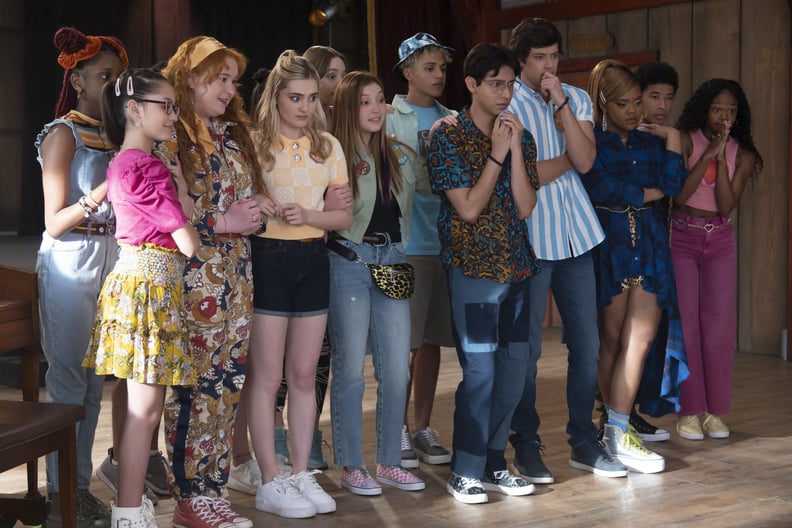 "HSMTMTS" Season 4 Plot
The fourth season of "HSMTMTS" will mainly focus on the making of "High School Musical 4: The Reunion" as the entire East High drama club learns that they will soon participate in the movie as extras. Within the realm of the show, many cast members from the original High School Musical cast are returning in order to make the final film. The show will also "feature songs from the 'High School Musical' franchise as well as original music," per Disney+.
03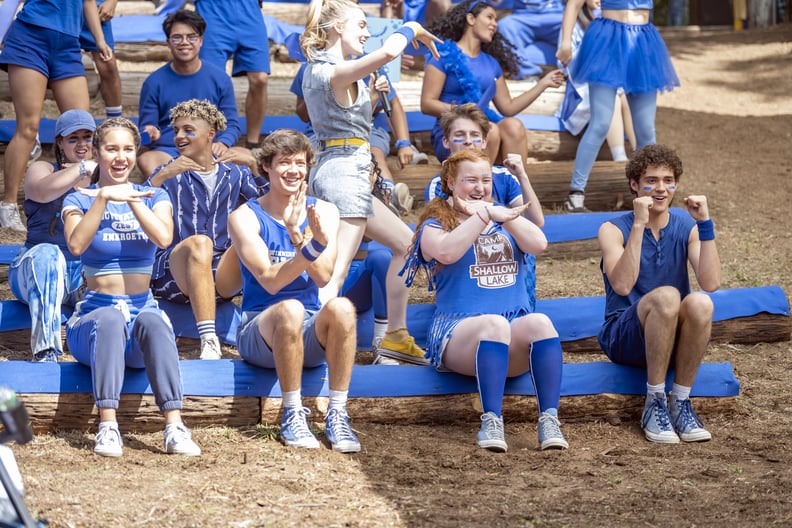 "HSMTMTS" Season 4 Release Date
"HSMTMTS" season four premieres on August 9 on Disney+.
04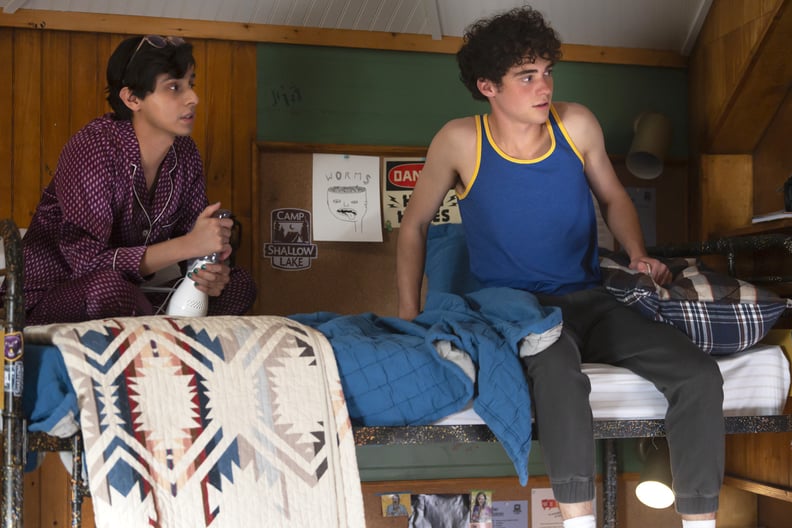 Is "HSMTMTS" Ending With Season 4?
News broke in June that season four of "HSMTMTS" is the final season of the show. But creator Federle talked about the future of "HSMTMTS" in an interview with Screen Rant published on Aug. 2. When asked if we could see the characters in a new way in the future, he said, "Yes, of course — in a 'never say never' way." He continued, "Right now, we're all really focused on Aug. 9. I want season four to be our biggest season ever."
Federle said that the former president of the Disney Channel told him that they tried to reboot "High School Musical" and couldn't figure it out. "I feel very lucky that I apparently had a take that worked, but who knows what's going to happen in 5 years?" he said. "10 years? College? There are a lot of different places we could take these characters, but for now, they're definitely graduating from high school, and I hope the audience tunes in and graduates with us."
As for why the show is ending now, he said, "Creatively, because [Ricky] was graduating, and because there are some couples and romances that finally start to come together this season where I was like, 'I don't want to see this get ruined.' But also, creatively, because I have multiple showrunner friends whose shows end on a cliffhanger, and they don't get renewed, and the fans are upset, and the cast is upset." Federle further explained, "I really felt like, as a tribute to Disney and the fans and this incredible cast and crew, that we ought to go out on our terms. I think, if you watch season 4 to the end, and I hope people do, they'll see that we really tried to thank everyone on screen and also wrap this thing up and graduate."
Bassett told Teen Vogue in an interview published on Aug. 2 that when the cast found out season four would revolve around "High School Musical 3," they sensed it was the end because that movie is about graduation. "As things went on and the scripts kept coming out, I think we all felt like, 'This is it,'" he said. "So lots of tears and just a beautiful time, we wrapped it up really nicely."