17 Times the High School Musical Cast Reunited Since the Wildcats Graduated
In case you missed it, one-time High School Musical sweethearts Corbin Bleu and Monique Coleman are reuniting for a Lifetime holiday movie this winter! The reunion between the duo marks one of only a few times that the HSM cast has worked together since the Disney musical series ended, but they've definitely kept in touch — and there's plenty of photographic proof.
Over the years, the cast has proven that the bonds of being a Wildcat transcend time and separation, with plenty of pics of them supporting each other's careers, showing up at major events, and even just hanging out casually. For anyone who grew up on these movies, it's absolutely adorable. Here are just a few of the times we've spotted the cast reuniting over the years.
Sept. 2013: Lucas Grabeel Cheers On Corbin Bleu on DWTS
Bleu competed on season 17 of the dance reality show, and one week, he performed a baseball-themed jive. Grabeel was there to cheer on his onetime "I Don't Dance" scene partner and led the way when Bleu interrupted the judging for a quick HSM rallying cry.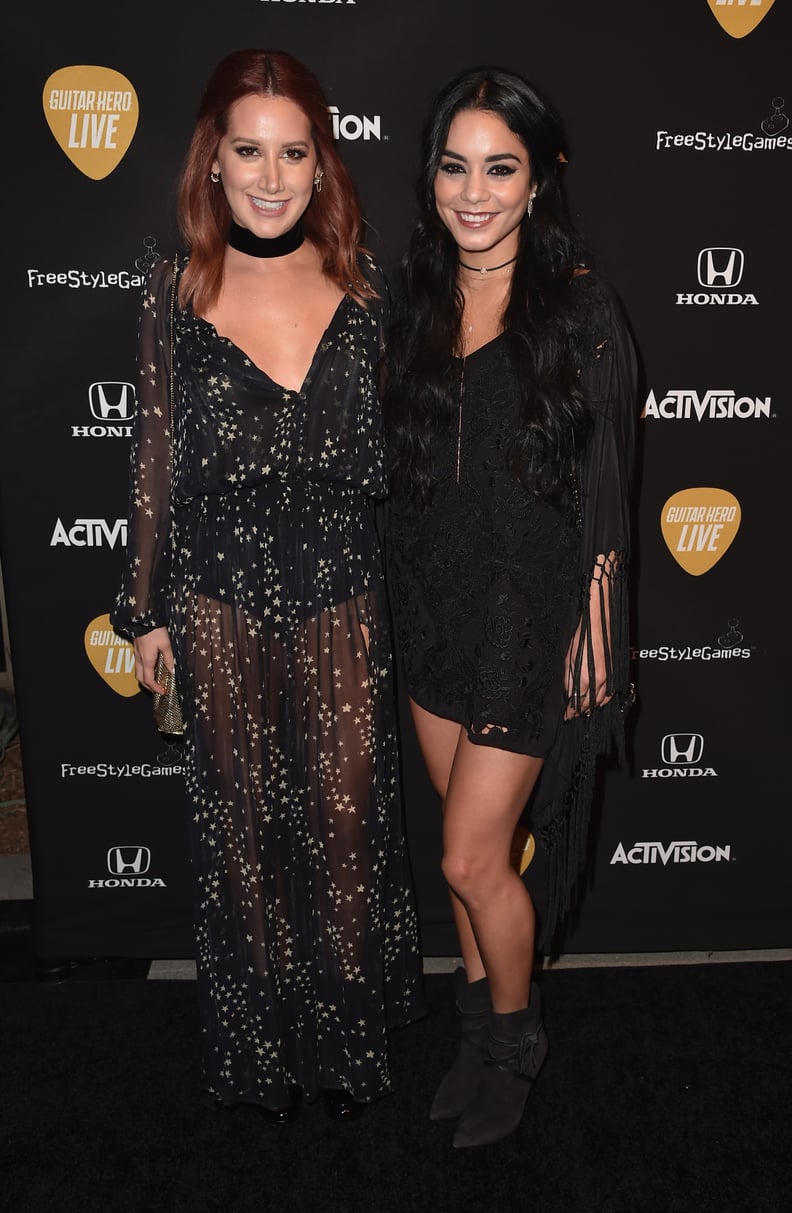 Oct. 2015: Ashley Tisdale and Vanessa Hudgens at a Guitar Hero Party
The duo attended the Guitar Hero Live launch party in 2015, both dressed in stylish black outfits.
Oct. 2015: Hudgens Hosts a Mini-Reunion at Halloween
Hudgen's Halloween party in 2015 was a mini-reunion for the HSM crew, with Ashley Tisdale, Monique Coleman, and Bleu all among the guests.
Jan. 2016: The HSM Cast Goes Behind the Scenes of Their Reunion
Disney Channel produced a ten-year reunion for the Wildcats in 2016, but the real gems came from behind-the-scenes clips, like this one, shared on Instagram by Bleu.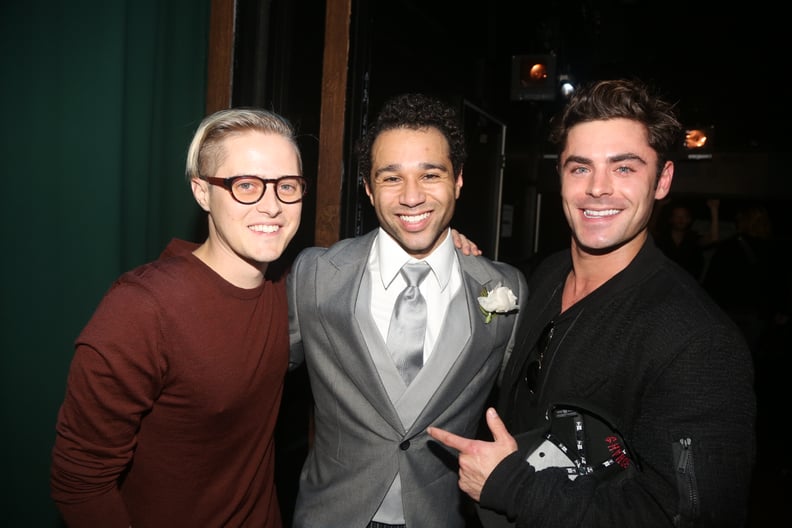 Oct. 2016: Grabeel and Zac Efron Visit Bleu on Broadway
In 2016, Bleu was starring on Broadway in the adaptation of the classic holiday movie Holiday Inn, playing the role made famous by Fred Astaire on screen. Efron and Grabeel stopped by to support their buddy, then went backstage after the show to snap a few photos like this!
Bleu and Efron both shared a few, shall we say, more informal pictures, too...
Jan. 2017: Hudgens and Tisdale Sing "Ex's and Oh's"
The former onscreen rivals are the best of friends in real life, and they teamed up for a cover of "Ex's and Oh's" on Tisdale's YouTube channel in 2017.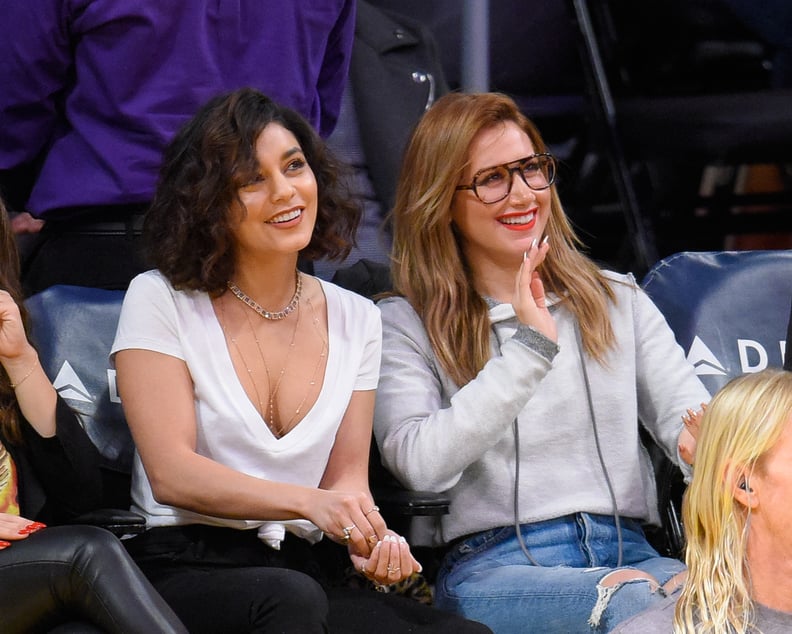 Jan. 2017: Hudgens and Tisdale Attend a Basketball Game
Hudgens and Tisdale were spotted hanging out and enjoying a Lakers game at Staples Center in early 2017.
May 2017: Grabeel and Tisdale Sing a HSM Classic
Tisdale also welcomed her former onscreen brother Grabeel to her YouTube, this time to reprise the HSM classic "What I've Been Looking For" (without the jazz squares, alas).
July 2018: Bleu Films for Coleman's New Show
In 2018, Coleman welcomed a very special guest to her talk show Gimme Mo': former HSM scene partner Bleu. He shared a behind-the-scenes snap of the duo, captioned in part, "Mo, you have always been such a steadfast and unwavering light in my life. Thank you for inviting me to be a part of your new series."
June 2019: Hudgens and Tisdale In the Same Bridal Party
When mutual pal Kim Hildago (now Kim Daugherty) got married in 2019, Hudgens and Tisdale reunited again as part of the bridal party, looking glam in sparkly gowns.
March 2020: Tisdale Shares a HSM Dance Challenge
"If you need to work out while on #selfquarantine try this ... hopefully this will brighten your day a little!" Tisdale shared this fun dance-along and lip-sync clips on Instagram and TikTok as COVID lockdowns hit, inspiring several of her costars to join in, like ...
March 2021: Hudgens Visits Tisdale
"It's taken 9 months but safely we got a picture before my girl left again. Love you," Tisdale captioned her Instagram post with Hudgens.