These Are All of the Deaths in "House of the Dragon" Season 1
As POPSUGAR editors, we independently select and write about stuff we love and think you'll like too. If you buy a product we have recommended, we may receive affiliate commission, which in turn supports our work.
It wouldn't be a "Game of Thrones" spinoff if there weren't a lot of heartbreaking and/or bloody deaths, and "House of the Dragon" has already delivered on that front. The new series, based on George R.R. Martin's "Fire & Blood," follows the Targaryen family in the middle of a succession crisis and in the lead-up to a civil war that will shape their history, known as the Dance of the Dragons.
Ahead of the show's premiere, showrunners Ryan Condal and Miguel Sapochnik told POPSUGAR that the series wouldn't have gratuitous sex or violence. "It's 'Game of Thrones.' There is sex and violence as part of the story," Condal said. "The particular way that we've approached it in this time is making sure that whenever you're going to have any kind of . . . sex or violence on screen, that there's a compelling story reason for it, and that it's a story that needs to be told. It's not being done gratuitously or to titillate or anything like that."
In the 10 episodes that made up the first season, the show featured some major losses. Ahead, these are all the biggest deaths in "House of the Dragon" season one.
Sign up for HBO Max now to watch "House of the Dragon."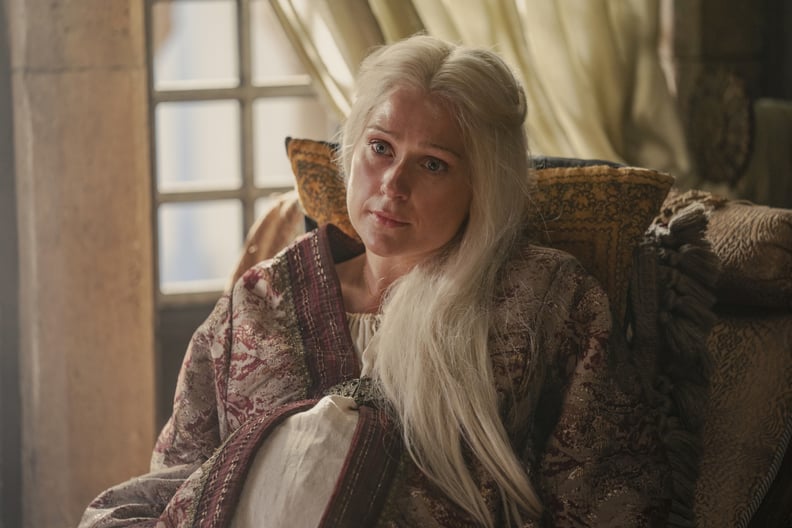 Queen Aemma Tagaryen
The biggest death in episode one, titled "The Heirs of the Dragon," is that of Queen Aemma Targaryen (Sian Brooke). While in childbirth of their son, Baelon, King Viserys (Paddy Considine) discovers the baby is breech and tells the maesters to save the child, not Aemma, resulting in her death from blood loss. Showrunner Miguel Sapochnik told POPSUGAR, "She's effectively murdered by her husband."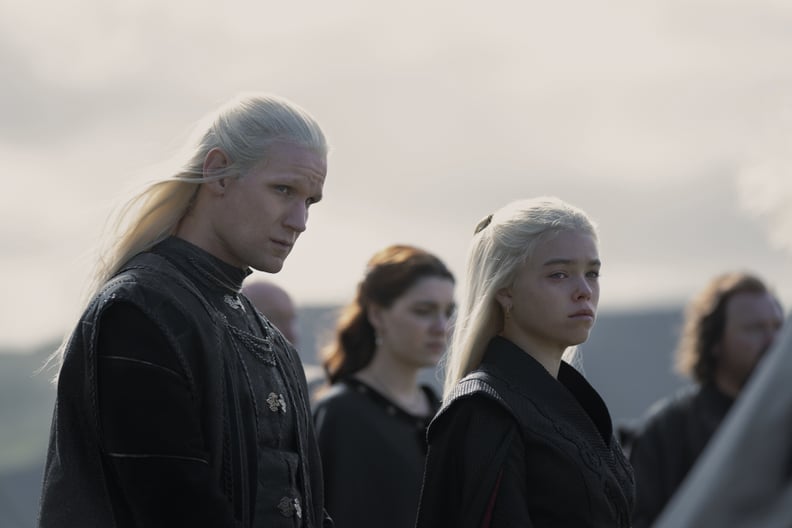 Prince Baelon Tagaryen
Aemma's baby boy, Baelon, dies shortly after she passes in the same episode. Prince Daemon dubs the child the "heir for a day," leading his brother to remove him as his heir.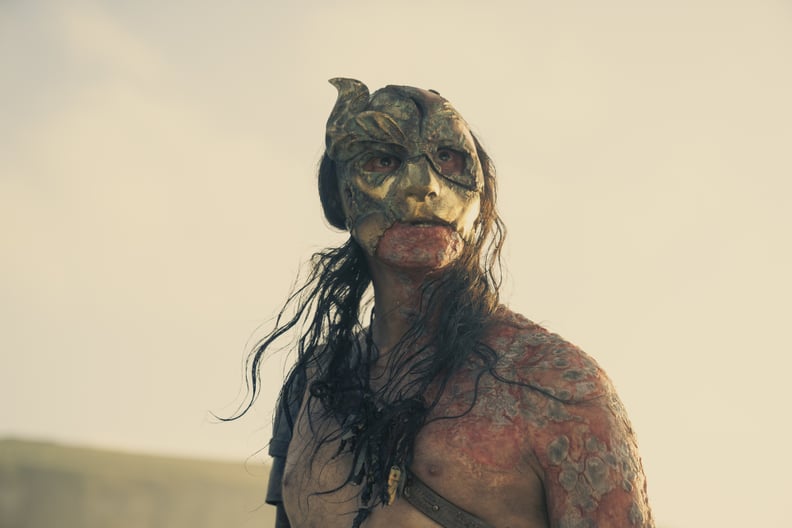 Craghas Drahar aka the Crabfeeder
When episode three begins, the war against the Crabfeeder (Daniel Scott-Smith) in the Stepstones has been raging for three years. Viserys finally offers to send help, which enrages Daemon. Daemon goes to the Crabfeeder's cave and waves a white flag, seemingly surrendering. He draws out the Crabfeeder and his fighters and goes on a one-man war rampage. Eventually, the fighters from House Velaryon — including Laenor (Theo Nate) on his dragon, Seasmoke — step in to assist, and Daemon (Matt Smith) finally kills the Crabfeeder.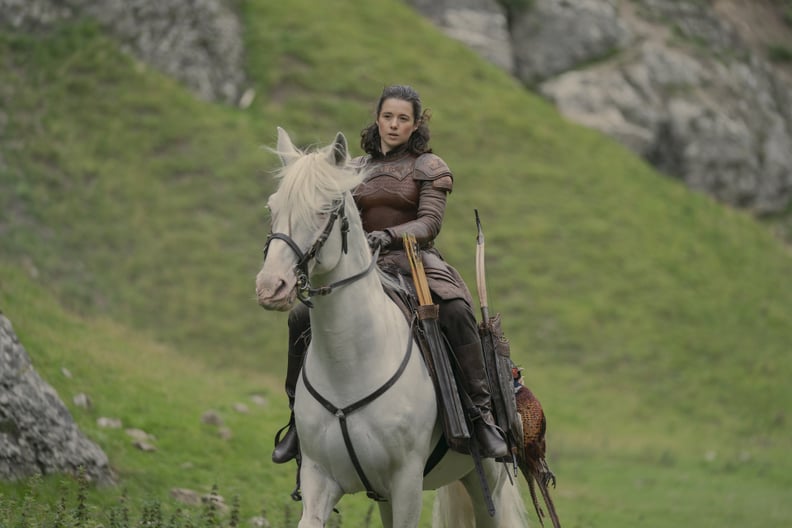 Lady Rhea Royce
At the start of episode five, viewers finally meet Prince Daemon's wife, Lady Rhea Royce (Rachel Redford) of the Vale. She's surprised to see her husband and reveals they've never consummated their marriage. She mocks him because, with the birth of Prince Aegon, he's further from the throne than ever. But then she realizes she's in danger. She's thrown from her horse, and Daemon crushes her skull in with a giant rock.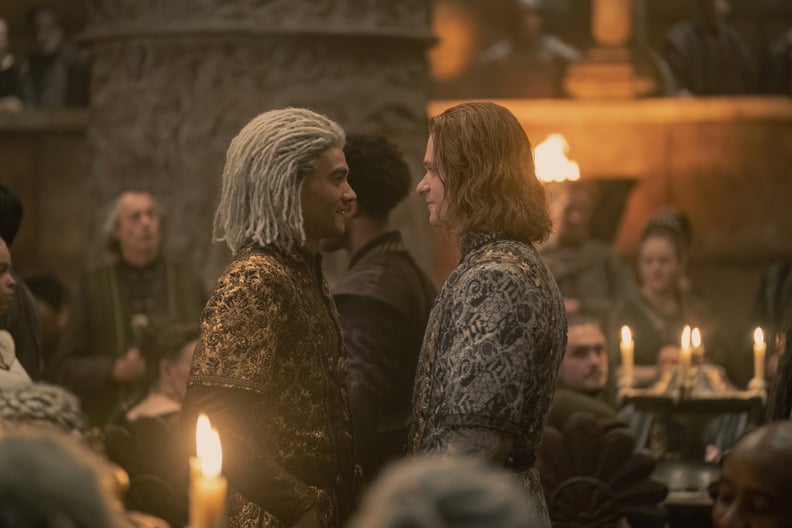 Ser Joffrey Lonmouth
Ser Joffrey Lonmouth (Solly McLeod) is the lover of Laenor Velaryon, as we learn in episode five. They intend to carry on their affair after Laenor has wed Rhaenyra. But at the welcome dinner for the wedding festivities, things come to a boiling point. It starts when Joffrey, having figured out that Rhaenyra (Milly Alcock) slept with Ser Criston Cole (Fabien Frankel), goes over to Criston to tease him about their "deep investment" in the union.
We don't see how it starts, but suddenly there's fighting and screaming in the middle of the crush of dancers. Viewers see Criston attacking someone, and soon we realize it's Joffrey. Ser Criston beats Ser Joffrey to death in the middle of the feast, leaving Laenor weeping over his lover's dead body.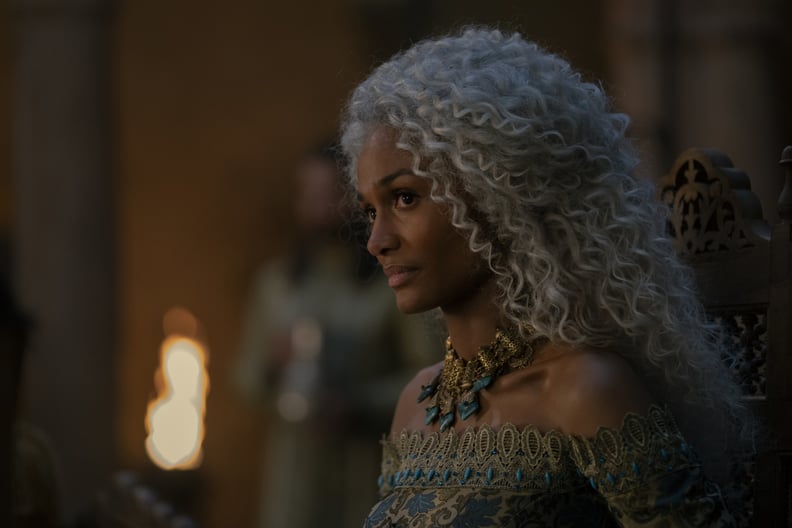 Laena Velaryon
In episode six, Laena tries to give birth to her child, but her labor stalls. The midwife tells Daemon that the baby will not come. He might be able to save the baby but cutting into her, but Laena would die. It mirrors the moment from the first episode, of the maester telling Viserys that either Aemma or her baby will die.
But Laena makes her own choice. She heads out to her dragon, Vhagar, and after telling her "dracarys" many time, Vhaghar incinerates her.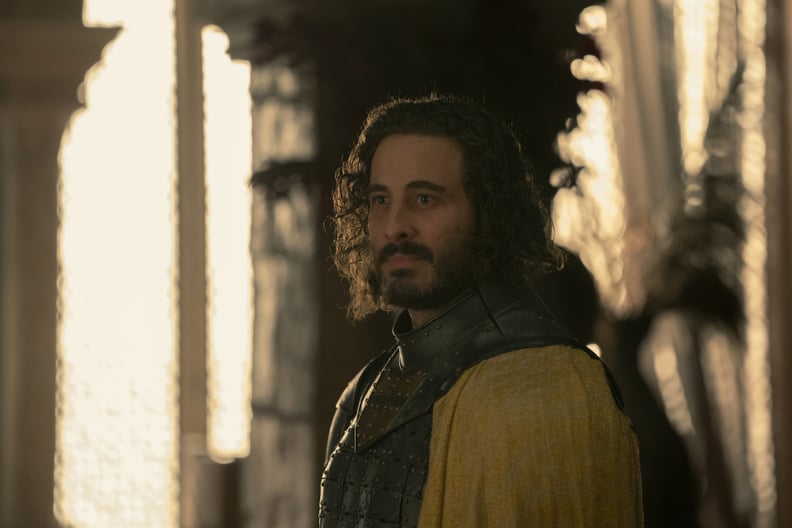 Ser Harwin Strong and Lord Lyonel Strong
Harwin and Lyonel die in a fire at Harrenhal (which is famously cursed in the world of "A Song of Ice and Fire," with everyone who holds it eventually dying off). "Fire and Blood" never settles the mystery of how this fire started, but "House of the Dragon" gives us an answer — it was Larys Strong, killing his own kin.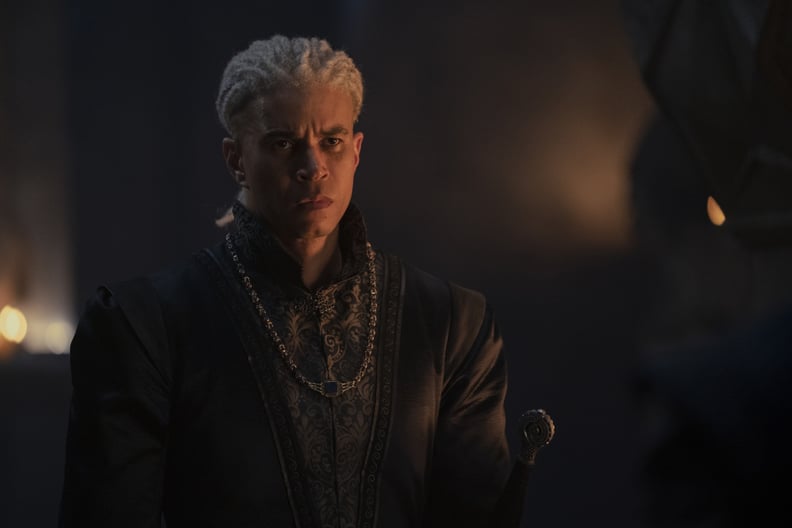 Laenor Velaryon
In episode seven, rumors (which are correct) circle that Rhaenyra's children are not really those of her husband Laenor (John MacMillan). By the end of the episode, she's decided that her Uncle Daemon will make a more suitable husband. Daemon plans for Laenor's lover Ser Qarl (Arty Froushan) to kill Laenor, and the plan seems to go off without a hitch, with Laenor stabbed and burnt.
But, it turns out to be a clever ruse, and Laenor and Qarl run away together across the Narrow Sea, seemingly never to return. Rhaenyra and Daemon are happy to take on suspicions that they killed him.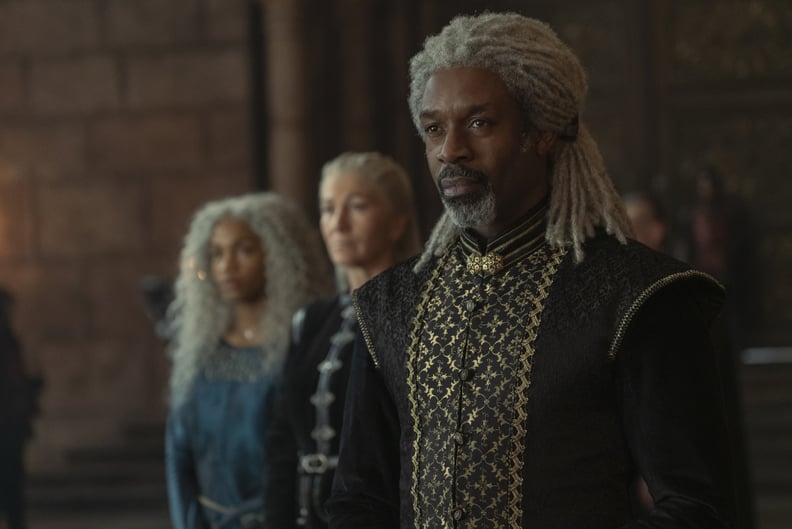 Ser Vaemond Velaryon
Ser Vaemond (Wil Johnson) goes down standing up for what he believes in. In episode eight, titled "The Lord of the Tides," Ser Corlys Velaryon (Steve Toussaint) is sick and possibly dying. His brother Ser Vaemond doesn't want the seat at Driftmark to pass to Prince Lucerys (Elliot Grihault), believing him to be a bastard and not a true Velaryon. He's right, but to question the parentage of Princess Rhaenyra's children is literally treasonous.
When King Viserys declares Lucerys the righful heir with Rhaenys's help, Vaemond is furious. Vaemond loudly calls Lucerys a bastard and Rhaenyra a whore in front of the entire court. King Viserys says he will lose his tongue for that, but before anyone else can act, Prince Daemon takes off his head. And since Lord Corlys isn't dead yet, Vaemond may have lost his life for nothing.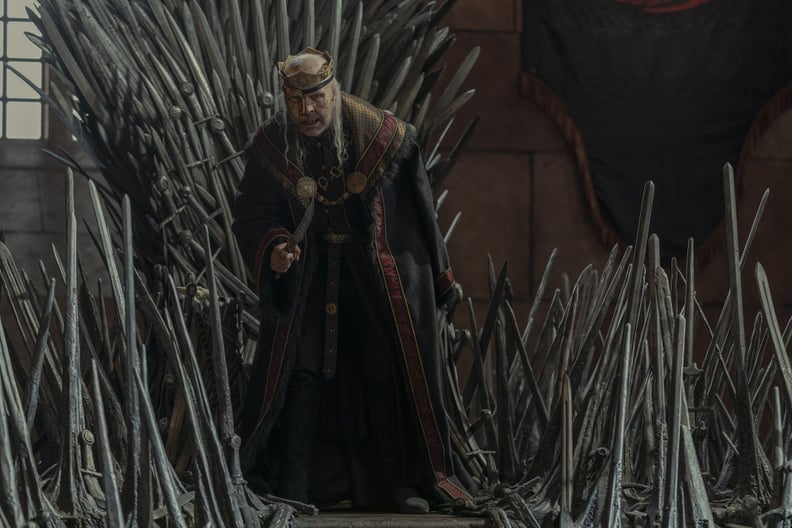 King Viserys
King Viserys's death was foreshadowed more than anyone else's. He was struggling with a mysterious illness all season and, by episode eight, his body has been ravaged by the disease. He turns down milk of the poppy — a powerful pain reliever — in order to defend Rhaenyra and her family, and he plays host to one last family dinner, trying one more time to bring the two sides of his family together. Alicent visits him in his room and, thinking she's Rhaenyra, he tells her some of the song of ice and fire prophecy. She thinks he means he wants Aegon to be king and leaves. Viserys dies in his bed, seemingly calling out for Aemma.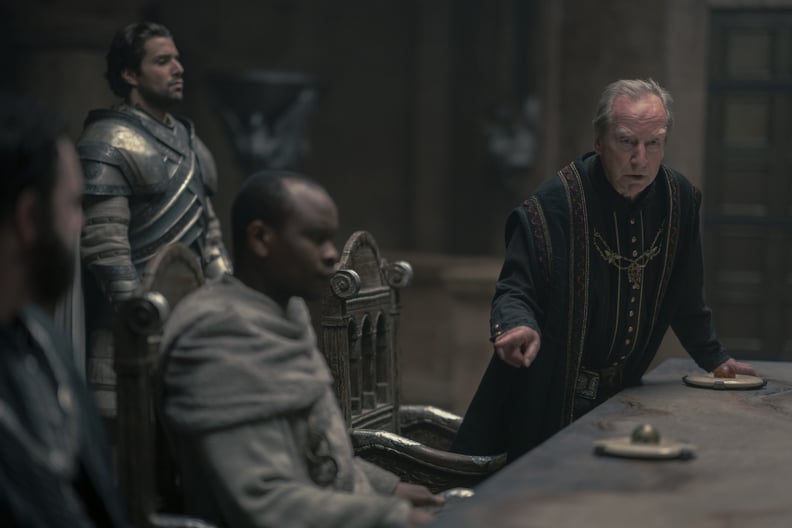 Lord Lyman Beesbury
Lord Lyman Beesbury (Bill Paterson) is King Viserys's Master of Coin, and in episode nine, he's the only member of the small council to speak up when it's revealed that Aegon (Tom Glynn-Carney) will be named king over Rhaenyra. But he pays for his words very quickly when Ser Criston kills him, smashing his head in. He's the first death in the Dance of Dragons, but certainly not the last.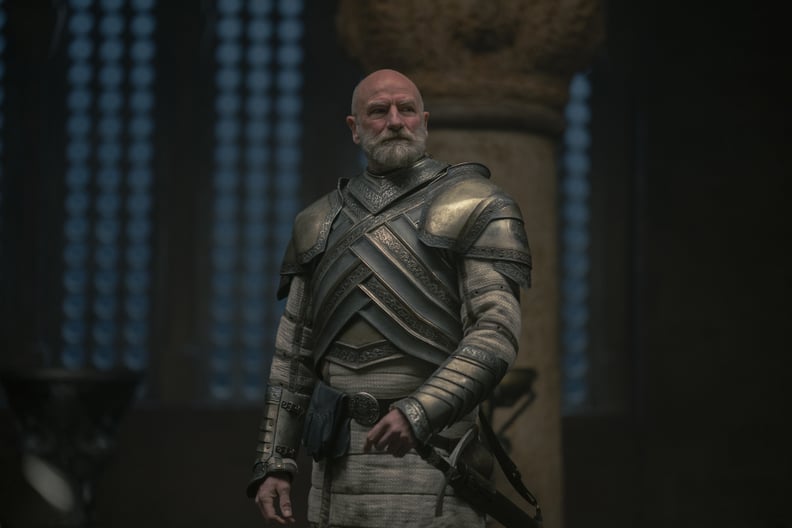 Ser Harrold Westerling
Ser Harrold Westerling (Graham McTavish) doesn't quite stick up for Rhaenyra when the greens announce their plans, but he doesn't go along with it either. He says that as Lord Commander of the Kingsguard, he doesn't have a role to play until there's a king to follow. Later in the episode, he tries to leave King's Landing, though whether he wants to go serve Rhaenyra or just go into hiding is unclear. He gets caught and is hung for this actions.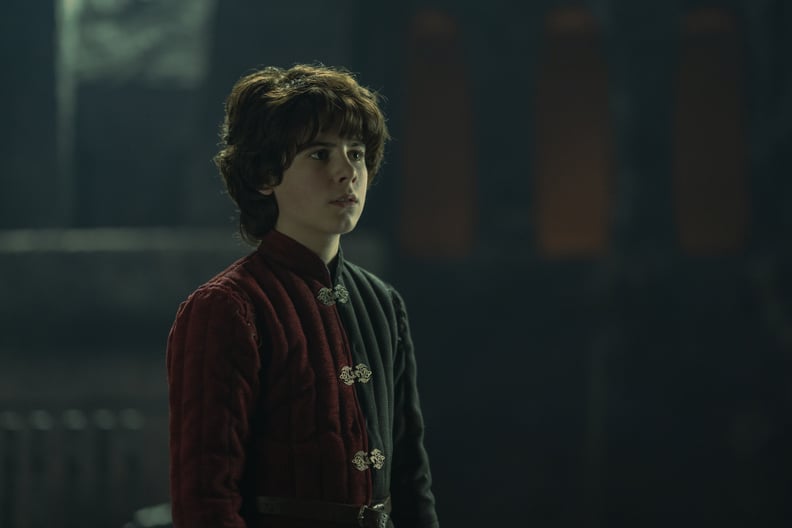 Prince Lucerys Velaryon
Lucerys (Elliot Grihault), just 14 years old, flies to Storm's End on Arrax to treat with Lord Borros Baratheon (Roger Evans). He's unsuccessful, since his uncle Aemond (Ewan Mitchell) is already there and promises to marry one of the Baratheon daughters. Aemond challenges Lucerys, who says he came as only a messenger, and Borros forbids them from fighting in his halls. Lucerys makes his way back to Arrax, though the thunderstorm has only gotten worse. He flies away on Arrax, but Aemond gives chase on Vhagar, who is much larger and more experienced. Arrax won't listen to Luke and tries to light Vhagar on fire. Aemond begins to lose control of Vhagar, too. Vhagar kills Lucerys and Arrax both. Queen Rhaenyra (Emma D'Arcy) said she would not attach the greens until their side struck first. With Lucerys's death, they have.