​The Staircase: The Details Around Kathleen Peterson's Death Are Chilling
Recently revisited by Netflix, Jean-Xavier de Lestrade's harrowing legal saga, The Staircase, reopens one of the most infamous cases in true crime: the tragic death of Kathleen Peterson, who was found dead at the bottom of a staircase in her home. There are many theories about her death, from murder by her novelist husband, Michael Peterson, to an owl attack. The details of her case have been debated and considered over countless sources throughout the years, from series like Forensic Files to podcasts like Criminal. The evidence is upsetting but provides no definitive answer. Keep reading as we dissect the details surrounding Kathleen's death for a closer look.
Who Was Kathleen Peterson?
Kathleen worked as a successful executive at Nortel Networks. Prior to her marriage to Michael, she had one daughter, Caitlin Atwater, from a previous relationship. Michael, who had four children of his own, moved in with Kathleen, and they would later marry in 1997. Before Kathleen's death, friends and family remarked that the couple had a happy marriage.
The 9-1-1 Call
At around 2 a.m. on Dec. 9, 2001, Michael called 9-1-1. Frantically, he told dispatchers that his wife had an accident in their Durham mansion. According to him, Kathleen was breathing but unconscious at the bottom of their stairs, lying in a pool of blood. He estimated that she fell down 15 or 20 steps.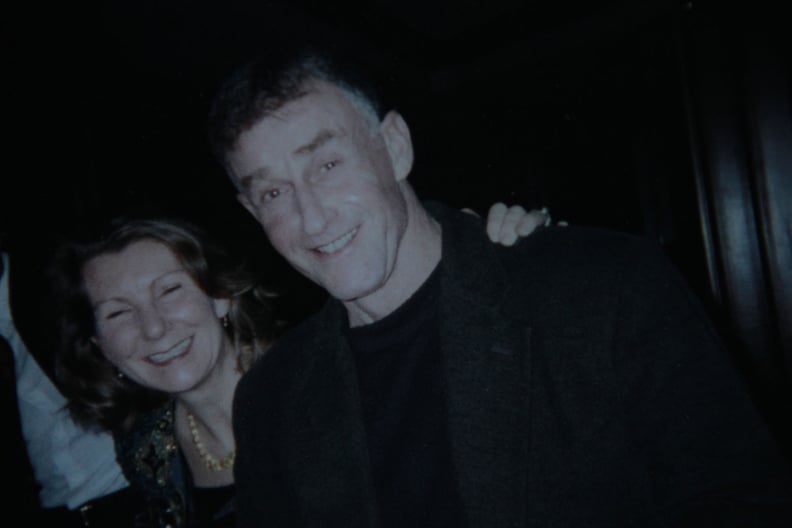 The Evidence
When the ambulance arrived, Kathleen was found dead. Paramedics asked Michael what he had been doing when they arrived at the scene. The novelist said that he had been sitting at their pool and smoking his pipe while Kathleen went inside to catch up on her work. He came into the house 45 minutes later and found her unconscious. He said that she wore flimsy flip-flops and had been drinking that night.
"She had seven deep lacerations on her head, scrapes and bruises on her face, and a crushed thyroid."
Experts found Kathleen's blood alcohol content to be 0.07 percent, which was below the legal limit. Besides her BAC, scientists examined her body and the scene of the incident. She had seven deep lacerations on her head, scrapes and bruises on her face, and a crushed thyroid. Forensic pathologist Deborah Radisch found the injuries consistent with a death by homicide. There's more physical evidence as well. Forensic scientists said that the blood at the stairs did not appear fresh and looked as though it had been washed. They also found a bloody shoe print on Kathleen's sweatpants and blood drops on Michael's shorts.
Additionally, the court admitted other evidence that fueled suspicions of foul play. Investigators discovered gay pornography on Michael's computer and revealed unsettling parallels between Kathleen's death and the passing of a family friend nearly two decades prior.
The Defense Team's Interpretation of the Evidence
The defense brought in forensic expert Dr. Henry Lee, who also worked on O.J. Simpson's notorious case. Lee argued that there was too much blood spatter to rule Kathleen's death a homicide and questioned the experiments made by the state's blood-spatter expert, Duane Deaver, who would later be accused of forensic incompetence. He suggested that the blood pattern could come from coughing, sneezing, breathing, or hair movement.
An investigation and trial would stretch on over the next two years. Then, in October 2003, Michael was convicted of murdering his wife and sentenced to life in prison. Years later, the novelist would submit an Alford plea. While the case has been legally defined, the cause of Kathleen's death remains uncertain. As de Lestrade puts it, "It's really a mystery, the way she died."