Is Young Rock Based on a True Story?
Dwayne Johnson Is Not Actually Running For President, but Young Rock Is Based on His Life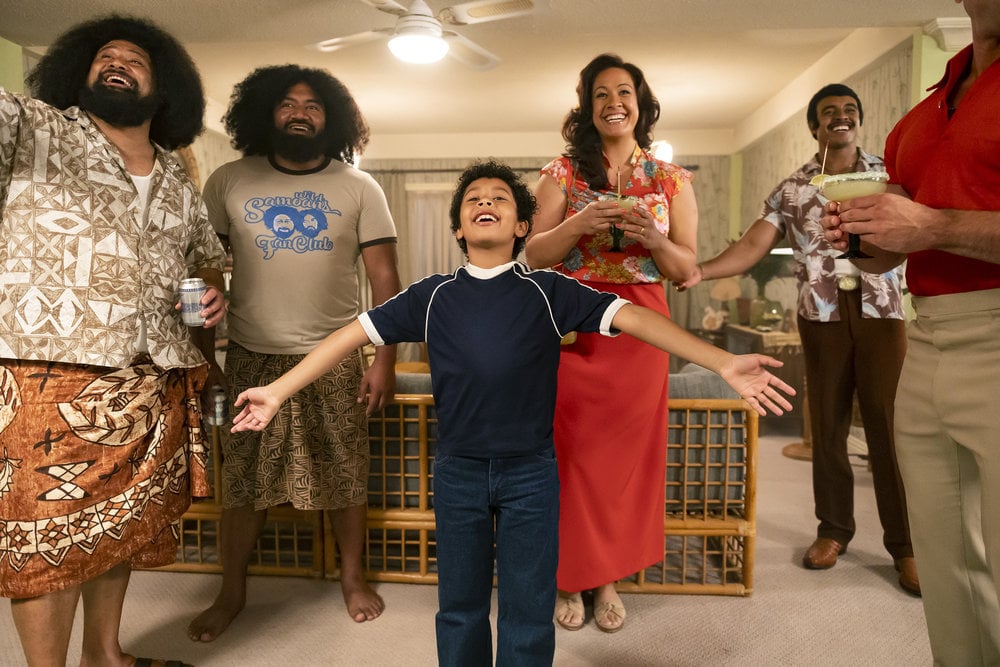 Dwayne Johnson's new show, Young Rock, premiered on NBC on Tuesday night, and many fans are wondering whether it's based on a true story. Well, the short answer to that is yes.
Even though the show takes place in the year 2032 and Johnson isn't actually running for president in real life (although many probably wish he would), Young Rock is an autobiographical sitcom that highlights real-life events from the actor's formative years.
"All these stories, finally, we started thinking, 'I wonder if there's value in creating a show that has the lens of comedy, but to be able to share the life lessons I've learned,'" Johnson explained during a recent appearance on The Tonight Show Starring Jimmy Fallon. "We wanted to figure out three points in my life that were defining times: when I was 10 years old living here in Hawaii, when I was 15 years old after multiple arrests and doing a lot of things I shouldn't have been doing, and then when I was 18 years old, when I started getting my life a little bit back on track going to the University of Miami."
Series creators Nahnatchka Khan and Jeff Chang spent hours interviewing Johnson about his life for the show. "Even if you think you know everything about Dwayne, this show has some pretty surprising stories he's never gotten a chance to tell before," Khan told the LA Times.
Now, back to the presidential run — that was actually Khan's idea. Khan knew the audience would want to actually see Johnson, so she thought this would be a creative way to fuse him in. The actor was initially hesitant at first since he didn't want to make it political, but after talking things over with his wife, Lauren Hashian, he agreed.
The series stars Adrian Groulx as childhood Dwayne, Bradley Constant as teenage Dwayne, and Uli Latukefu as college Dwayne, with new episodes airing every Tuesday on NBC.