Jenna Clause on Bringing Authentic Indigenous Representation to "The Wilds"
Jenna Clause brings much-needed blips of tranquility to the relentless mayhem of Prime Video's "The Wilds." But beyond that, her portrayal of soft-spoken, animal-loving Martha Blackburn provides something even more essential for viewers: authentic Indigenous representation. Although the actor and her character hail from different tribes — Clause is a Cayuga Nation Wolf Clan member from Six Nations Reserve in Ontario, while Martha is an Ojibwe member from Minnesota — both have a deep connection to their Indigenous heritage.
"The Wilds" is Clause's big break, and she felt twofold pressure while filming the first season. On the one hand, she was "intimidated" by the set, which is far more advanced than the sets for the smaller productions she'd worked on prior. "If you look at my background, I have little to nothing, and then this one amazing first role. I was used to little handhelds and smaller tripods, but I was stepping onto an enormous set," she tells POPSUGAR. Luckily, her castmates helped make her feel right at home, encouraging each other through vulnerable scenes and draining days of filming on the beaches of New Zealand. "It's such a tight-knit support group," she says.
"I'm opening doors for younger people who were like me and didn't see people on TV that look like them."
More importantly, Clause just really wanted to do Martha justice. "For me to bring my own self into this, I did feel a lot of pressure, but at the same time, I'm opening doors for younger people who were like me and didn't see people on TV that look like them," the 23-year-old star says. "That authenticity is what it means to have proper representation in media — Indigenous playing Indigenous and whoever else fits the characters as they should. Presenting wrongful authenticity will very much distort how viewers who don't know anything about that group of people see them in society."
That sense of authenticity was further safeguarded by Sydney Freeland, a Navajo filmmaker who was hired to direct Martha's in-depth episode in season one. In the episode, viewers learn more about Martha's layered upbringing, seeing her love for the Ojibwe jingle-dress dance and how she was sexually abused by her physical therapist at a young age. Having Freeland on set ensured that Clause felt understood and empowered to bring her own personal flair to each scene.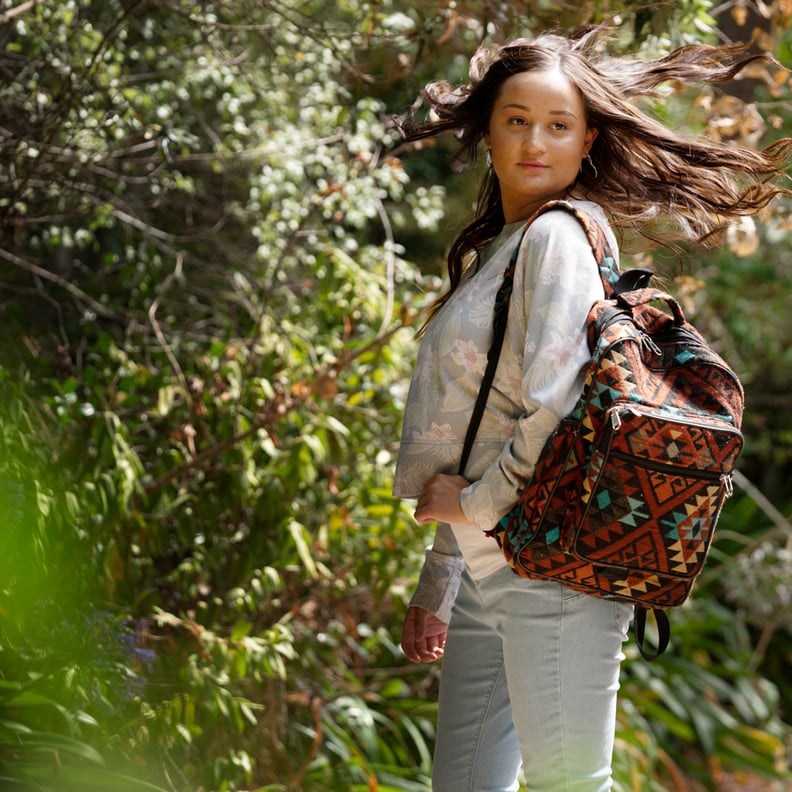 "It just felt like such a breath of fresh air . . . to have someone who understood Native jokes and the perspective I was coming from when offering my creative input," Clause says. "She understood what I meant by saying slang words, and it was amazing to have someone that got me on a very different level." Although Freeland wasn't on set for season two, Clause now feels comfortable suggesting script edits to make her portrayal of Martha feel more true to life.
In addition to "The Wilds," Clause references a handful of other movies and shows that illustrate the complexities of Indigenous people without resorting to tired stereotypes. Two of her favorite series are "Reservation Dogs" and "Rutherford Falls" because they show the "comedic side" of her people." She also appreciates the 2017 film "Wind River" for calling attention to the epidemic of missing and murdered Indigenous women.
"There is talent in literally anybody."
While these productions have helped expand long-overdue Indigenous representation on screen, there's still much progress to be made. Clause has some suggestions on how entertainment execs can continue moving the needle. "The industry needs to work on accepting that talent can come in different shapes, sizes, colors, whatever," she says. "For some reason, there's a one-size-fits-all [mentality], and if you don't fit it, you're just nowhere to be seen. And that's when people who aren't in the industry feel like, 'Do people not know that my background exists?' That's why it's so important to me that representation and authenticity gets the platform that it deserves, and it shouldn't be 'You have to fit in here or else you won't see yourself.' There is talent in literally anybody."
"The Wilds" season two was released on Prime Video on May 6.