4 Reasons Rutherford Falls Should Be Next on Your List of Must-Watch TV
When Rutherford Falls first aired on Peacock back in April, we were instantly intrigued. Cocreated by Michael Schur, Ed Helms, and Sierra Teller Ornelas, the 10-episode series sees lifelong best friends Nathan Rutherford and Reagan Wells as their friendship is tested over the potential removal of a statue of the town's founder, Big Larry. A mix of Parks and Recreation's earnestness with just a hint of The Office's ridiculousness, both of which are also Schur shows, fans were instantly into its charm and wit. We also loved its refreshing take on Indigenous life, thanks to the authentic representation found on and off-screen.
Since the show has already been renewed for a season two, now is your time to catch up on episodes. "We are beyond ecstatic for season two. I'm probably slightly biased, but Rutherford Falls is made by the best writers, cast, and crew, on earth," Teller Ornelas shared with Deadline. It's a fun and quick watch so, ahead are four of the biggest reasons you should be watching Rutherford Falls.
01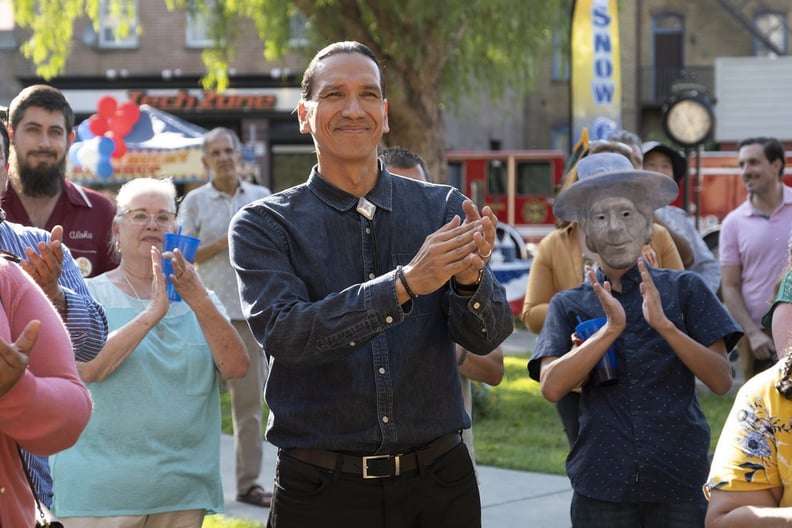 It Features Authentic Indigenous Representation
The series stars Lakota actor Jana Schmieding and Nêhiyaw actor Michael Greyeyes in main roles, with Kanien'kehá:ka actor Kawennáhere Devery Jacobs, Sisseton-Wahpeton Dakota actor Bobby Wilson, and Mohawk actor Kiawentiio as recurring characters. Not only are Indigenous people front and center, cocreator Teller Ornelas, who is Navajo, ensured that there was authentic representation in the writers' room; five of the show's nine main writers are Indigenous.
"We were very fortunate to show Native people as complex people who have multiple points of view," Teller Ornelas previously told Variety. "We hired Native people specifically from different regions of the country. Each nation has its own religion, its own government, its own sovereignty. So [the room rule was], if it made all five of us laugh or if it was a conversation all five of us wanted to have, then it went into the show."
02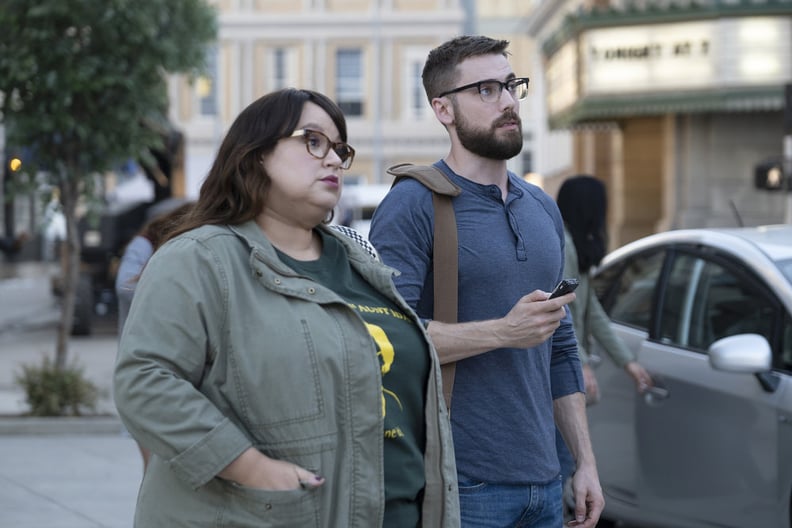 It's Full of Familiar Faces
Seeing as Rutherford Falls is cocreated by Schur, of course, it features an actor from one of his most popular shows. The Office's Helms portrays Nathan Rutherford, a descendant of the titular town's founder who spends the series grappling with his own identity. Schitt's Creek's Dustin Milligan also appears on the show as a podcaster named Josh Cogan who is reminiscent of the lovable veterinarian Ted he played on the popular Canadian sitcom. Dana L. Wilson, who you might recognize as Dexter's Angie Miller, is Nathan's sometimes nemesis, Mayor Deidre Chisenhall.
03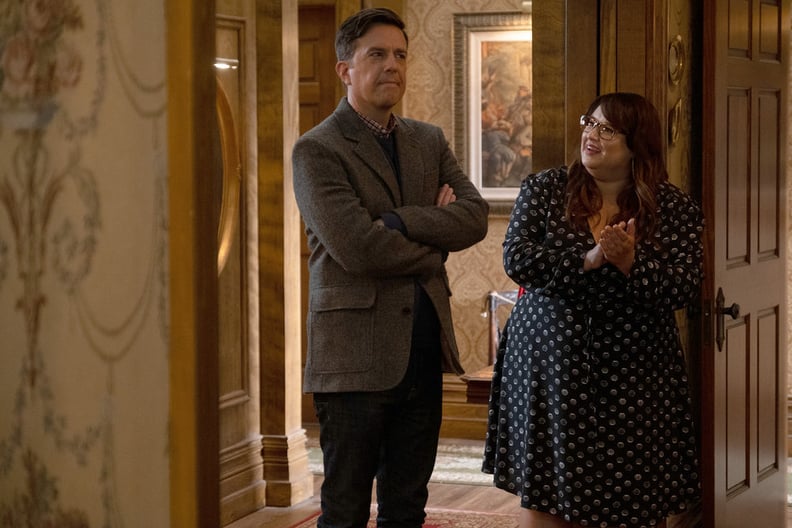 The Stars Have Great Chemistry and Their Characters Are Complex
It doesn't take long for you to get hooked on the small-town drama Rutherford Falls offers up. Almost every character, no matter how big or small of a role, has something going on in their lives. From a mayor that relishes Nathan's misfortune to Earl, a huge fan of Young Guns II, it's easy to connect on a personal level with someone from the town. Even the central duo of lifelong friends Nathan and Reagan are relatable, especially when they're at each other's throats. Plus, Reagan really shines whenever she's in her element, aka at the Minishonka cultural center.
04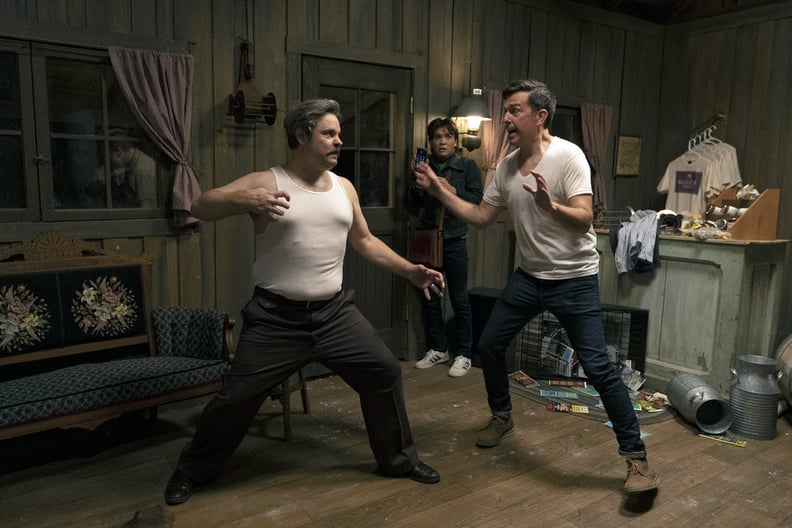 It's Both Hilarious and Full of Heart
Far too often, a sitcom will fall flat with unfunny jokes or unlikable characters. Luckily, Rutherford Falls does not have this problem. Full of hilarious moments, like Paul F. Tompkins as the ridiculous Professor Tobias James Kaufman, you're sure to find something to laugh about. In between bouts of laughter, there are also plenty of heartfelt moments that might just cause you to find a new comfort character. Our personal favorites include the journeys of discovery that both Reagan and Terry go on to reconnect with the people that matter most. Sure, on its surface Rutherford Falls might be about the fight over an outdated statue. However, if you look deeper, you'll see it's truly about the highs, lows, and everything else that happens when you figure out who you really are.