Jeremy Strong Lands First Emmy Nomination For Succession
The Succession Scene That Effectively Clinched Jeremy Strong's First Emmy Nomination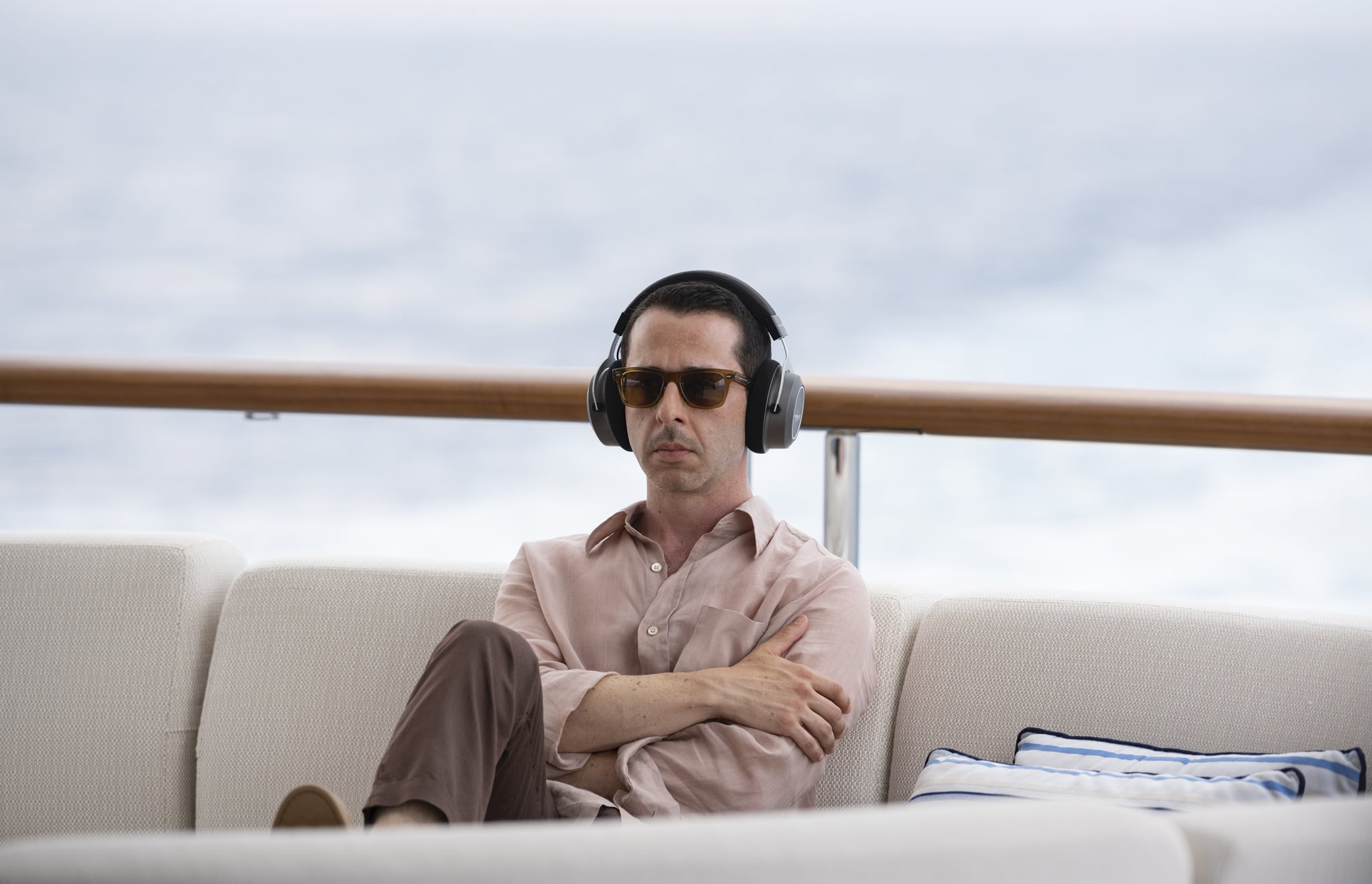 Kendall Roy finally got his seat at the table with dad. After arguably being snubbed at award shows since Succession's debut in 2018, Jeremy Strong has clinched his first Emmy Award nomination for playing the f*cked-up middle child in a family of mean media manipulators and playing him really, really well. The actor is nominated for outstanding lead actor in a drama series alongside Brian Cox, who portrays his father, Logan Roy.
Did award shows simply not care for Kendall?
The first season of Succession earned the series several Emmy nominations, including outstanding drama series, but there was oddly no acknowledgment of the cast, as though the series was good overall except for . . . the acting? Other award shows, however, doled out accolades for the cast — Kieran Culkin earned a Golden Globe nomination for best supporting actor, Matthew Macfadyen got a Critics' Choice nom, Brian Cox won the Golden Globe for best actor — but they were harder to come by for Strong. It's no question that his performance was on par with that of his costars, so did award shows simply not care for Kendall?
Maybe they just wanted to see him sweat.
When audiences meet Kendall in the first season, he's seemingly got it all together as he starts to imagine himself at the helm of his family's Waystar Royco conglomerate, but in reality, he's no more equipped than Romy and Michele asking for the "businesswoman special." Kendall finds himself on the outskirts of the family business (and family, for that matter) after an attempted coup, and his personal life unravels as his struggle with substance abuse worsens. The first season ends with a literal crash, and Kendall needing Logan's intervention more than ever. Then things get good.
In Succession's sophomore season, Kendall is a shell of his former self . . . which was already quite the shell. He unrelentingly obeys Logan, even when it's to his own detriment, and has seemingly abandoned all aspirations of autonomy both personal and professional. He lingers in the background during contentious family conversations, and he raps at a big company celebration in Logan's honor. Viewers write Kendall off — viewers who may have forgotten the series is as Shakespearean as they come.
The season two finale offers an incredible twist: Kendall refuses to be the fall guy for a decades-old coverup at the company and instead places the blame squarely on Logan where it belongs. The scene, which takes place at a big press conference, is so satisfying to watch, and not because you're necessarily rooting for Kendall, but because you hate Logan more. Strong's understated and chilling performance — his stonewalled body language, the way the word "but" slices through the air, the ripping up of the notecards — make it A Moment.
"We knew pretty early on the shape of the season for Kendall, from where he begins, which is in this entirely submissive, really beaten dog, who ends up denouncing his father. It felt like a true shape to us, as long as we could honor all the different stages of that journey," said series creator Jesse Armstrong in a post-episode featurette, shown above.
For Strong, meanwhile, the season closer seemed just as thrilling to film as it was for viewers to watch. "It's an eleventh-hour buzzer-beater moment," he told Deadline earlier this month. "A somersault flip that has been a long time coming."