Lil Nas X Announces Long Live Montero World Tour
Lil Nas X's First World Tour Announcement Came With Tons of LGBTQ+ Pride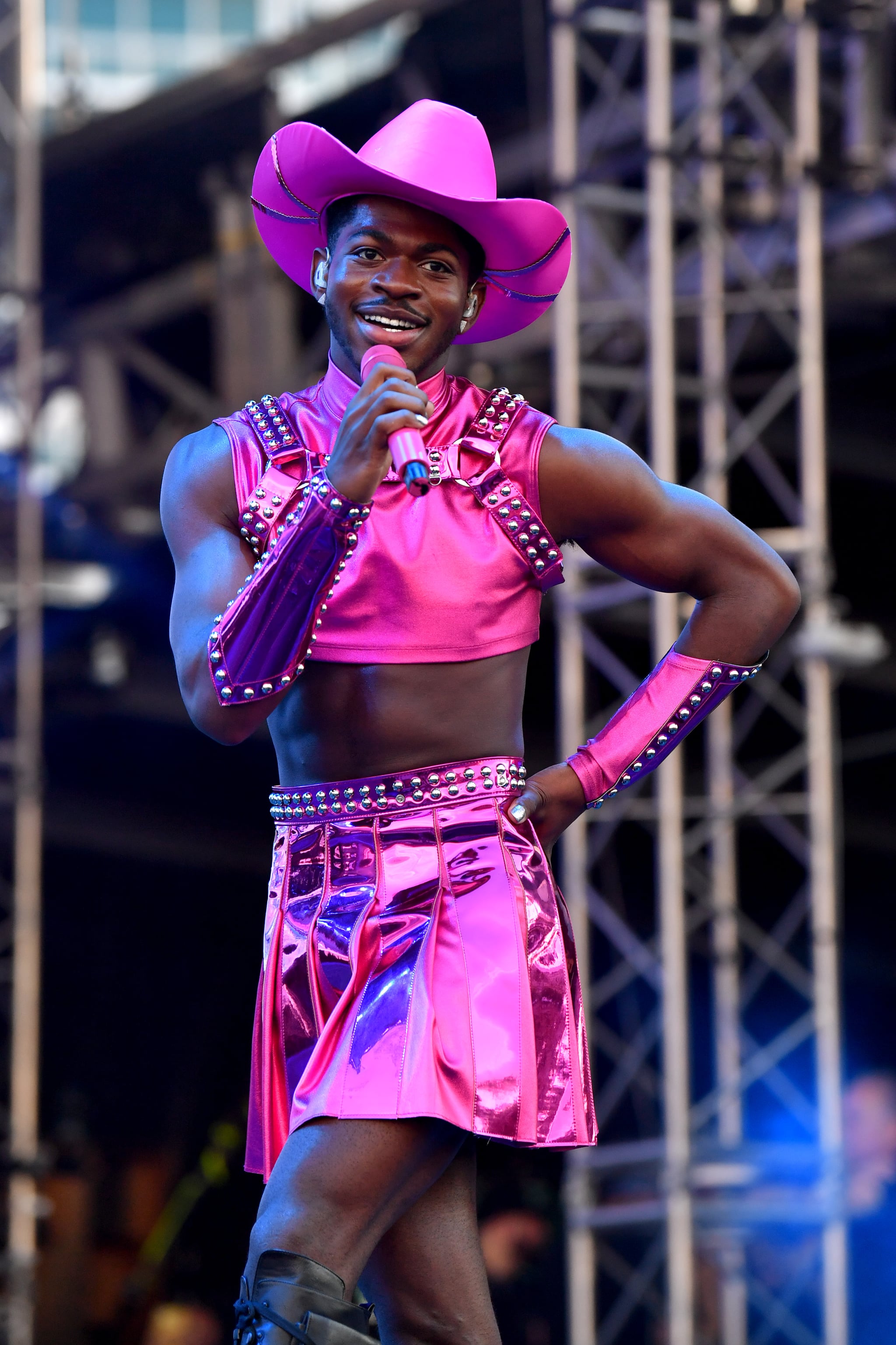 On April 26, Lil Nas X shared a trailer on Twitter announcing his first world tour, "Long Live Montero." The "Industry Baby" singer's announcement comes seven months after the release of his debut album, "Montero," but based on his fan's enthusiastic Twitter responses — which collectively double as a shrine for both Lil Nas X and LGBTQ+ pride — seeing him perform live is worth the wait.
Lil Nas X's "Long Live Montero" World Tour Announcement
"i'm having my very first tour. and all of u better come or i will cry on instagram live," Lil Nas X captioned a fantastical, 43-second video promoting the tour. The tour's title, "Long Live Montero," is a nod to his album, as well as his birth name, Montero Lamar Hill. The highly produced promo video opens with an ethereal shot of butterflies fluttering across the clouds at sunset. Then the shot quickly switches to a theater door that opens onto what Lil Nas X calls "my event . . . my world, my universe."
As "Industry Baby" plays in the background, the voiceover declares, "Everyone's allowed, except gay people." For Lil Nas X, who is openly gay, the slight could be an ironic reference to his Twitter trolls, a commentary on the exclusion people in the queer community have historically faced, or maybe even a nod to his former self, who was initially afraid to come out.
The video wraps with a montage of Lil Nas X's iconic outfits, choreography, and a makeout session with a background dancer at the BET Awards. Just over 24 hours after his tour announcement, his tour trailer has amassed 1.5M views, almost 80,000 likes, and countless replies, almost all of them mirroring his gay pride.
Fans React to Lil Nas X's "Long Live Montero" Tour
Fans' responses to Lil Nas X's first world tour celebrate his evolution as a celebrity, not just in his artistry, but in his queer identity as well. When he released "Old Town Road" as an independent artist in December of 2018, his sexuality was under wraps, and his brand as a performer and musician was underdeveloped. In June of 2019, he came out as gay by referencing the lyrics and artwork of his EP,"7," claiming "dead*ss thought I made it obvious."
By 2021, the singer began to publicly embrace his sexuality, like in the introduction to the music video for his self-named track, "Montero (Call Me By My Name)", and in a Twitter thread that included a note to his younger self. His note acknowledged how scared he was to come out, but promised that boldly displaying his queerness would "open doors for many other queer people to simply exist."
The music video that followed the note began with a voiceover much like his tour announcement, this time declaring, "In life, we hide the parts of ourselves we don't want the world to see. We lock them away. We tell them, 'No.' We banish them. But here, we don't. Welcome to Montero." It's clear that Lil Nas X's queerness is now fully intertwined with his artistic brand, and it makes perfect sense that the "Long Live Montero" audience will be a place for LGBTQ+ folks to not only exist, but to celebrate openly and freely.
"Long Live Montero" Tour Dates
"Long Live Montero" will begin on Sept. 6 in Detroit, MI, and span over 20 venues before concluding in Barcelona, Spain, in mid-November. Presale tickets are available to CashApp users with a CashApp debit card on April 27, and general sale tickets are available at 10 a.m. EST on Friday, April 29. For more tour dates and locations, check out the "Long Live Montero" tour website.