Netflix Renews You For Season 5
Netflix's "You" to End After Season 5
Watch out! This post contains spoilers.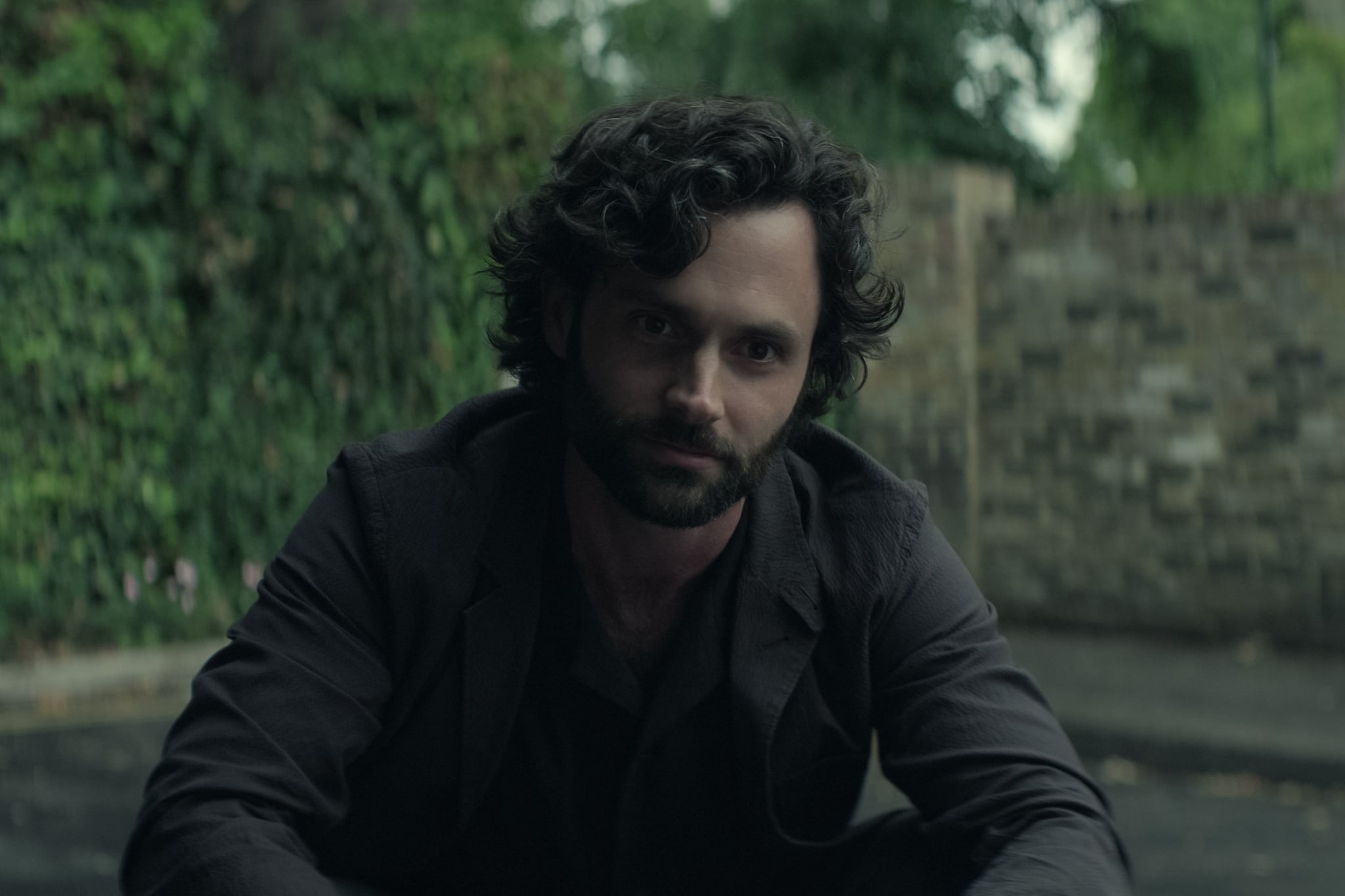 Image Source: Netflix
There's no denying that Jonathan Moore — or rather, Joe Goldberg — has a grip on "You" viewers in much the same way that he has a hold on his victims. And while fans of the hit Netflix series likely have broken free from his grasp after finishing the recently released part two of season four, they may well fall back into his charming ways, as "You"'s fifth and final season has officially been confirmed.
On March 24, Netflix announced that it renewed "You" for season five, though plot details are unknown at this time. However, one thing's for sure: we'll soon see how Penn Badgley's Joe meets his fate after years of terrorizing many victims (and our TV screens).
"'You' became an instant sensation on Netflix with a resounding cultural impact that has grown season over season," Peter Friedlander, Netflix's vice president of scripted series in US and Canada, said in a press statement. "We're excited — and a bit terrified — to see how it all ends for Joe Goldberg, but one thing is for sure: YOU are in for an unforgettable ending."
"If there's another one, it's going to be, I think, a grand finale."
"You" star Badgley hinted at the possibility of the show ending with a fifth season in a recent interview with GQ Hype, published on March 14. "I know what Greg [Berlanti, one of the series's showrunners] pitched me a few years back as what he thought was the right way to end. If there's another one, it's going to be, I think, a grand finale," he told the publication.
Badgley added that he's "not sure" how he'll feel leaving behind the character he's embodied since 2017, but he teased that the show's final season will definitely be an explosive one.
As we wait for more details about "You" season five, see what else Badgley had to say about the series concluding.
Penn Badgley on the "You" Season 4 Ending
Season four was split into two parts, the first released on Feb. 9 and the second a month later. It follows serial killer Joe attempting to turn over a new leaf as a reformed murderer in London. Joe starts his new life under the identity of university professor Jonathan, but of course, in classic Joe fashion, he's not just in the UK to start a new life — he stalks Marienne (Tati Gabrielle), the object of his affection from season three. While he finds her, he seemingly lets her go, free to return to her daughter in Paris to prove he's given up his old ways.
Meanwhile, the Eat the Rich Killer takes down Malcolm (in the first episode, of course), Simon, and Gemma and reveals himself to Joe as writer-turned-politician Rhys Montrose. Sort of. And while Joe vows not to let the killer take the lives of any more of his friends, part two still brings a considerable amount of death and a very surprising plot twist.
According to Badgley, "You" season four "wasn't ever meant to be released as two parts. I don't know what the conversations were with Sera Gamble and [cocreator] Greg Berlanti, for instance. I think that's just Netflix's economic reality," he added. "And I think it makes sense, generally, to release things in instalments. I like that. When I found out, I was like, 'We're going to leave a month between [episodes] five and six? That's a big old diversion.' Because, to me, it doesn't all come home until you finally see the cage."
Penn Badgley on "You" Ending After Season 5
"You" season five will officially mark the last we see of Joe. Before the show's renewal, Badgley told IndieWire on March 10 that a final season isn't just a want but a "need."
"It feels to me like we need to do another season," he said. "It feels to me like Joe needs to get what's coming to him, and now he has further to fall because he has all this power and wealth. . . . I know the creators of the show always had this next season in mind as its last, should there be another one. And then it will probably be a spectacular resolution because it feels to me like something is in the works by the very end of this season."
While the blood has barely dried on Joe's recent killing spree, there's little known about how his story will unfold — although one thing is for sure: the lack of steamy sex scenes will continue. In a Feb. 9 episode of the "Podcrushed" podcast, Badgley revealed that he requested fewer intimate scenes to "You" creator Gamble out of respect for his wife, Domino Kirke. "Fidelity in every relationship, including my marriage, is important to me. It's got to the point where I don't want to do [sex scenes]," he told GQ Hype.
Joe's story is far from over, but as new information is revealed, we'll be keeping updates on where he'll be, what he'll be doing, and when we can expect the final season of "You."