Project Power: A Rundown of Every Power in Netflix's New Movie
If you could take a pill that gave you powers for five minutes, but you couldn't choose the powers, would you? That's the question people find themselves asking in Netflix's Project Power, only the result doesn't always work out in their favor. Ex-soldier Art (Jamie Foxx) teams up with teenage dealer Robin (Dominique Fishback) and local cop Frank (Joseph Gordon-Levitt) in the hopes of finding his daughter, who's been taken by evil corporation Teleios.
To get her back, the group has to go up against these power-fueled individuals and discover their own powers along the way. In a speech to potential investors, Biggie (Rodrigo Santoro) explains that the powers are all derived from animals in some way, shape, or form, like the lizard that is able to heal and whose power is seen being used by one of Biggie's henchmen. Ahead, I've broken down everything from Newt's (Machine Gun Kelly) ability to thermoregulate on demand to the not-so-great power of self-destruction.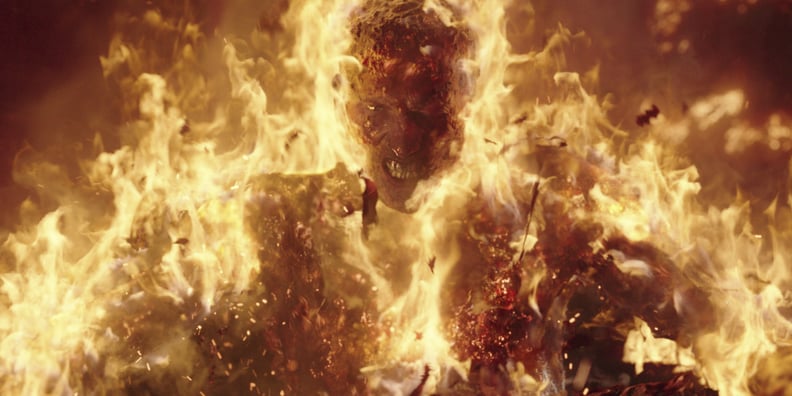 What Is Newt's Power in Project Power?
Early on, Newt (Machine Gun Kelly) has to use his powers of on-demand thermoregulation against Art (Jamie Foxx). In nature, thermoregulation is the involuntary mechanism that helps us keep our body temperatures regulated. With the help of power — the name of the pill responsible — Newt is able to fully combust. However, power doesn't give him the ability to heal (and it's clear that he's used power before, from the looks of the burn scars on his skin).
Newt isn't the only character in Project Power with thermoregulation. On the other end is the woman we see at the party, who sadly freezes to death due to not being able to reach the right temperature within the chamber.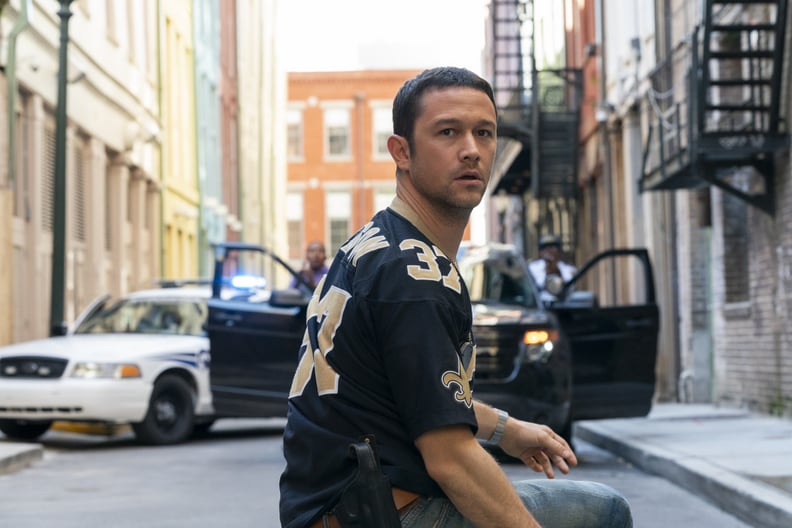 What Is Frank's Power in Project Power?
Frank (Joseph Gordon-Levitt) is a New Orleans cop working to take down the corrupt Teleios. In order to catch an armed robber hopped up on power, he has to take a pill of his own. Luckily, his power is being bulletproof, as we see when the robber shoots him point blank in the face. Despite losing consciousness for a moment, he's able to walk away with little more than a bruised face.
We also get a glimpse of what looks like super-strength as he makes a dent in the street when taking down the bad guy. However, this may be a side effect of his armor-like skin. While Biggie (Rodrigo Santoro) is giving his talk on power, there's a shot of an armadillo, which suggests Frank's power has roots in the armored animal.
What Is Art's Power in Project Power?
Art (Jamie Foxx) is a former Army Ranger who was once pumped full of radiation by defense contractor Teleios. In a wild story about a pistol shrimp, we learn Art has the ability to vaporize the water around him, which essentially "rips the flesh right off the bone." Like most of the powers on Project Power, it leaves the user worse for wear.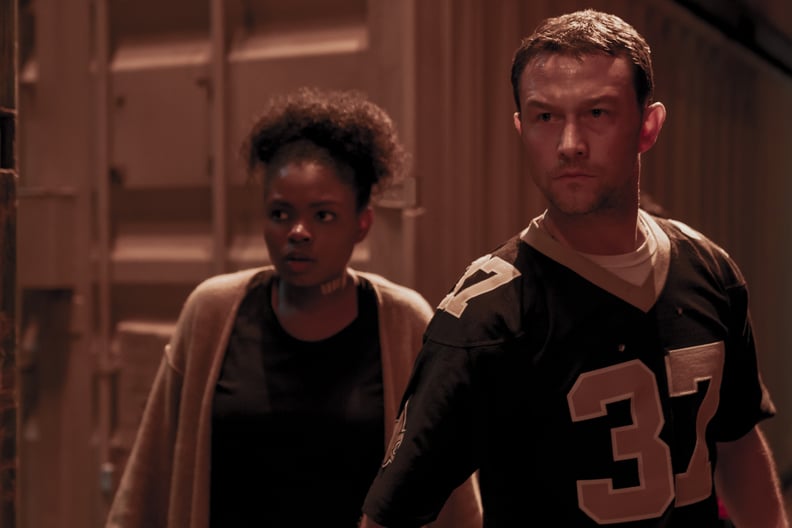 What Is Tracy's Power in Project Power?
While Teleios may not have been able to create the superheroes they wanted, it turns out Tracy took on Art's radiation when she was born. "Like fetal alcohol syndrome," as Robin (Dominique Fishback) puts it. She has powers without having to take a pill and is being used by Teleios as the source that allows the power pills to work. It isn't until the end of the film we discover that one of her powers is the ability to heal, as she brings her father back from the brink of death.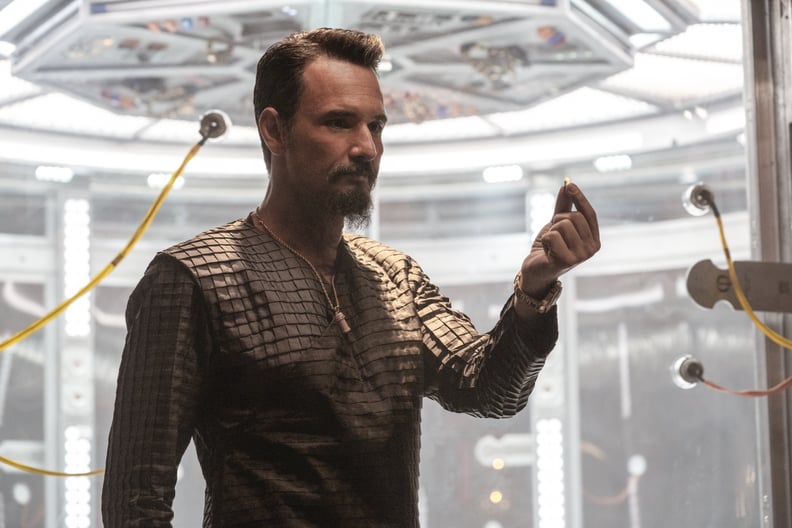 What Is Biggie's Power in Project Power?
It's hard to say what animal Biggie (Rodrigo Santoro) gets his abilities from. After being shot in the hand by Art, he takes a pill allowing him to grow in size and turn into an absolutely grotesque creature. We also see that his eye begins to split, which suggests his powers are from an amalgam of creatures. Seeing as he gets his pill from a charm he wore around his neck, I think it's safe to say it wasn't the same version of power everyone else was receiving.
What Is the Armed Robber's Power in Project Power?
From the trailer, I thought the armed robber had invisibility. After watching the scene in the film, I figured he was more like a chameleon. It wasn't until Biggie's speech later in the film about the octopus's camouflage abilities, complete with a ridiculous arm wave, that I realized that's the exact power the armed robber has.
What Is the Teleios Henchman's Power in Project Power?
One of the few animals called out by Biggie in his speech about animals is the wolverine frog, which is able to break its bones and use them like weapons, much like the superhero Wolverine. We get to see this power in action with the Teleios henchman who sets out after Art and sends sparks flying. You can see a glimpse of him in the trailer.
What Is the Worst Power in Project Power?
It's stated many times that because you can't choose your power, you might not want to risk it just in case you get the worst power of all . . . self-destruction. This power is seen in action only once, when a masked man takes power in the hopes of stopping Art at Biggie's party. Oddly enough, there are a number of animals in the wild that can explode; however, my personal theory is that this power stems from the colobopsis explodens, which is an ant that sacrifices itself for its colony.