Is Machine Gun Kelly an Actor?
If You Were Surprised to See Machine Gun Kelly in Project Power, You Haven't Been Paying Attention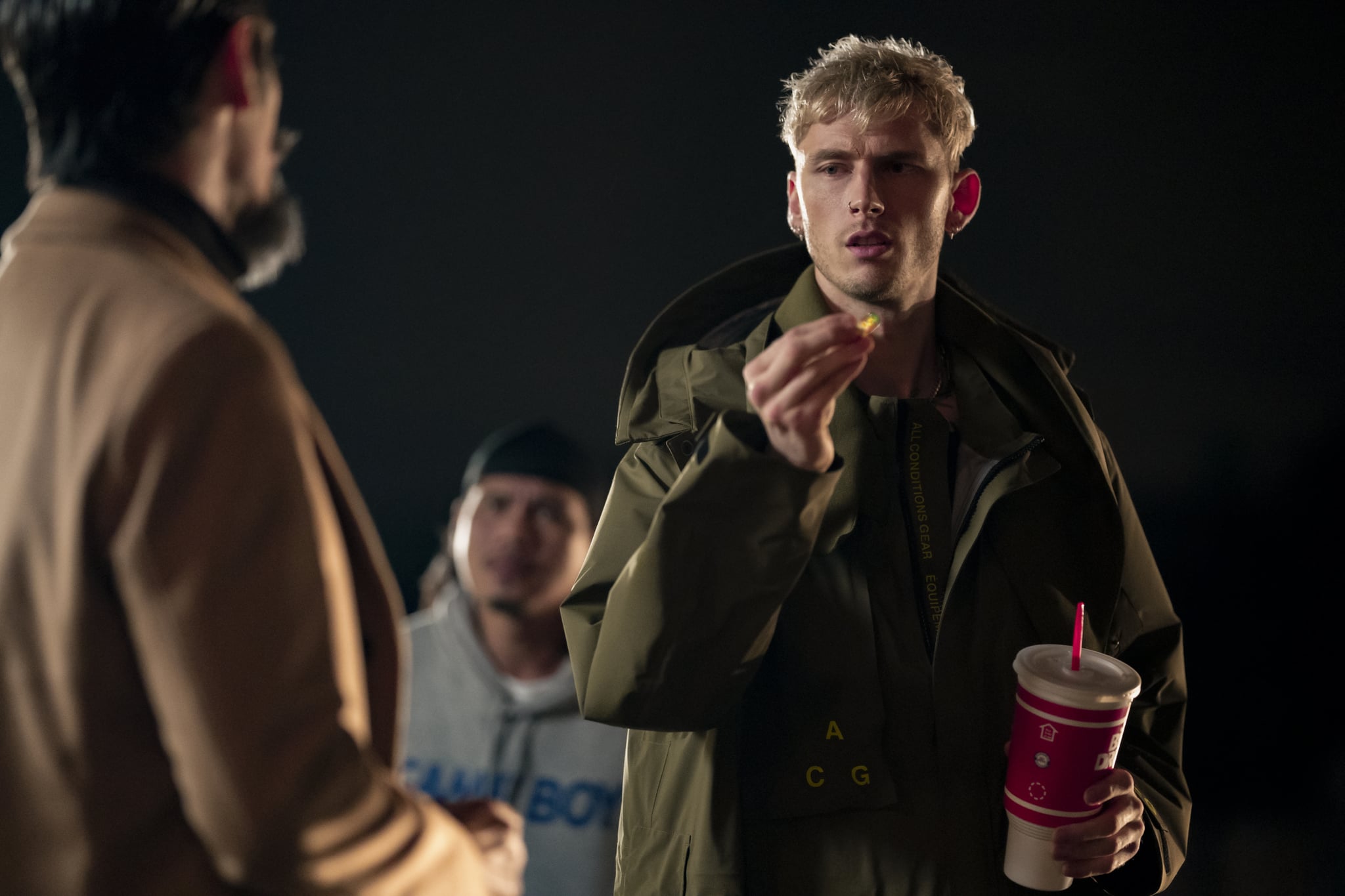 Image Source: Netflix
If you've been wondering if Project Power's Newt (better known as the guy on fire) is played by Machine Gun Kelly, the answer is "yes." And if you were surprised to see him appear in the Netflix film, you really shouldn't be. Colson Baker (or Machine Gun Kelly, as he goes by professionally) may be better known as a rapper from Cleveland, but believe it or not, the 30-year-old has actually been adding to his acting résumé for a while now. In fact, he made his acting debut back in 2014 in the romantic drama Beyond the Lights.
In Beyond the Lights — which stars Gugu Mbatha-Raw, Minnie Driver, Nate Parker, and Danny Glover — Machine Gun Kelly plays a self-important rapper named Kid Culprit who used to date Mbatha-Raw's character (and who tries to force the rising pop star to remove her jacket while they are performing together to reveal the skimpy outfit she wears underneath). Despite playing a rapper, we can assure you that the aggressive Kid Culprit is nothing like MGK in real life. In an interview with MTV News, he explained how wearing sunglasses helped him get into character. "I never wear sunglasses," he said. "Because I feel like it just hides you from people, and that's not how I am. But Kid Culprit kind of sees himself above everybody, and he is that type of guy." And it worked, as MGK plays an antagonist who we wanted to punch in the face by the end of the film.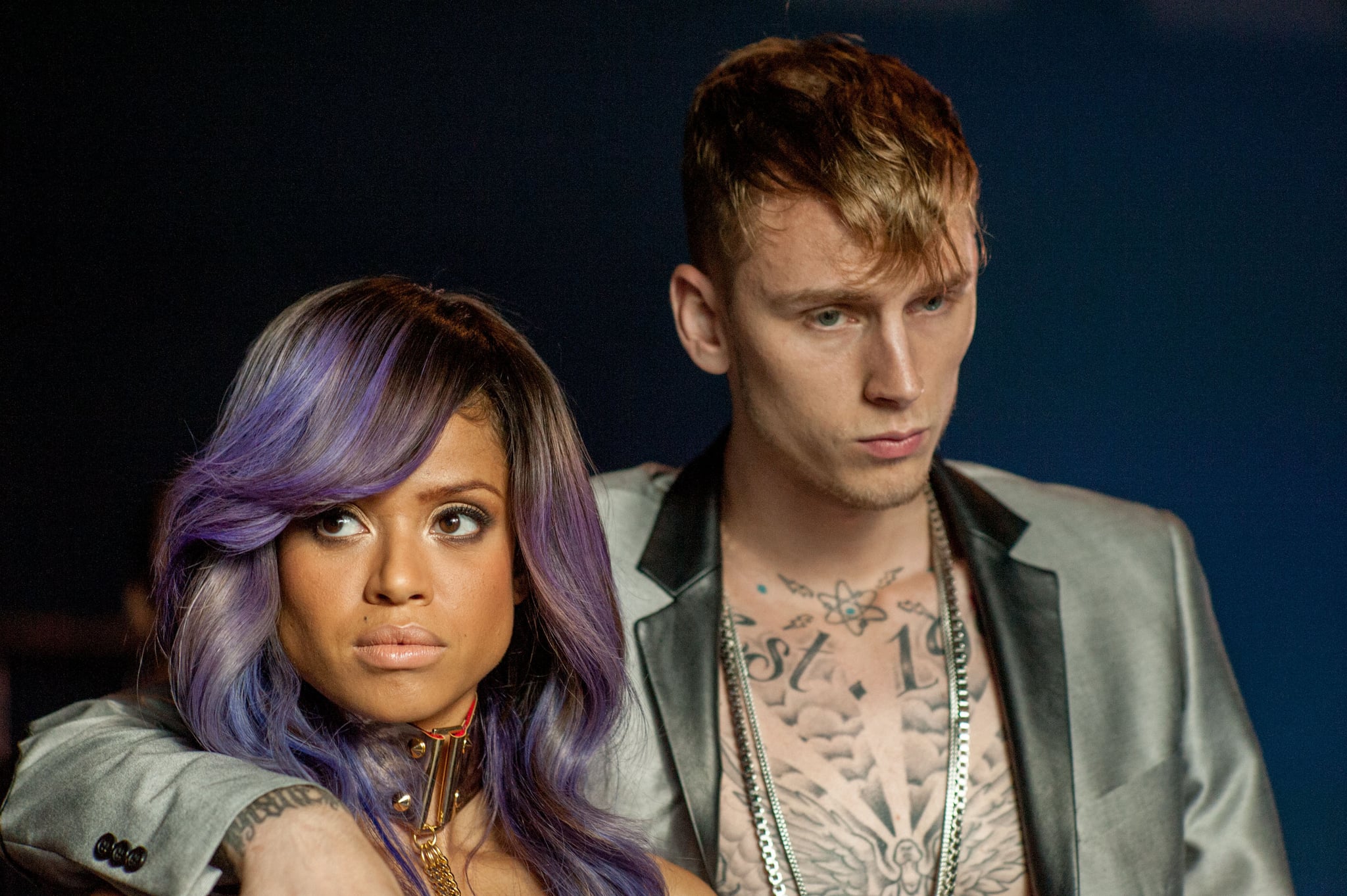 Image Source: Everett Collection
After Beyond the Lights, he went on to appear in several other films, including Punk's Dead: SLC Punk 2 (the sequel to 1998's SLC Punk!), Nerve (which stars Emma Roberts and Dave Franco), sci-fi horror Viral, The Land (where he also served as coexecutive producer), Bird Box as the jerk who stole the car, the Mötley Crüe biopic The Dirt, Big Time Adolescence (which stars Pete Davidson), and the sci-fi crime thriller Captive State. On the small screen, MGK played a recurring role on the unfortunately short-lived Showtime comedy-drama series Roadies as Wesley "Wes" Mason, a former Pearl Jam roadie and espresso connoisseur.
During an interview with Collider, MGK explained the Roadies audition process (where he had to send in a tape of himself crying after being fired by Pearl Jam) and the "ballsy" move he made when five months had passed without news of whether or not he'd landed the role: calling casting director Gail Levin on Christmas Eve and delivering a monologue about Nirvana's Nevermind album. Luckily, the call paid off, and MGK got the part.
As to why he branched out into acting, MGK explained to Collider that he has always felt he had charisma in front of the camera, ever since he was a kid filming stunts with his friends. "Now, I'm looking for a role that's going to make the movie industry and community really just be impressed with the fact that I went so out of my element for that role," he said. His next project is Midnight in the Switchgrass, which is where he met "twin flame" and current girlfriend Megan Fox.