The "Succession" Series Finale Will Be Much Longer Than Usual
It's the beginning of the end for "Succession," and while many fans are devastated, you may find some solace in the fact that the series will have a supersized conclusion, with Entertainment Weekly reporting on May 3 that the May 28 finale will clock in at 90 minutes.
While you may not be ready to say goodbye to the Roys, some of the show's cast is ready. Brian Cox, who stars as Roy family patriarch Logan, explained at the season four premiere on March 20 that he's "more than ready" for the series to come to a close.
"I think we've, you know, got to the point where the show has reached its natural closure," he told Entertainment Tonight on the red carpet. He praised series creator Jesse Armstrong for deciding to end it now. "Jesse won't let anything go on further than it needs to," he explained. "A lot of shows outstay their welcome, and I think our show is perfect, and neat, in the way it is."
Cox added that he's "absolutely delighted" his show is ending, saying, "In a good way, I'm happy it's over," though he also said he'd miss the cast and crew. "I'll miss the people I work with," he added. "They're the key."
Cox's comments are quite different from those of his costar Sarah Snook, who plays Shiv Roy — and announced her pregnancy at the series premiere Monday night. In an interview with the Los Angeles Times, published on March 19, Snook said that she didn't realize the show was ending until the final table read, adding that she was "very upset." "I felt a huge sense of loss, disappointment, and sadness," she explained. "It would have been nice to know at the beginning of the season, but I also understand not being told until the end because there was still a potential that maybe this wasn't going to be the end."
She continued, "Emotionally, all of us weren't necessarily ready to be done with the show because we love each other so much. [But] it's smart not to let something become a parody of itself."
Armstrong first revealed that the series would be ending with its fourth season in a Feb. 23 interview with The New Yorker. "You know, there's a promise in the title of 'Succession.' I've never thought this could go on forever," he said. "The end has always been kind of present in my mind. From season two, I've been trying to think: Is it the next one, or the one after that, or is it the one after that?"
Armstrong confessed that he tried to put off the decision to end the series for good as long as he could. It was still up in the air when the season four writers met and discussed the different paths the show could take from here. They could do two more short seasons, or turn the series into "a more rangy, freewheeling kind of fun show" that would go on for a long time but be more uneven. "Or we could do something a bit more muscular and complete, and go out sort of strong. And that was definitely always my preference," Armstrong shared, adding that the decision to end ultimately came as they wrote and filmed season four.
"I said to the cast, 'I'm not a hundred percent sure, but I think this is it.'" Armstrong added that the story will be "complete" at the end. The creator also revealed some more juice about the final season, including that it opens with another birthday party for Logan.
Ahead of the new season, HBO released multiple trailers teasing what to expect from the latest Roy family drama. In the footage, the Roy children are at war with their father Logan following the explosive season three finale. In season four, Kendall (Jeremy Strong), Shiv, and Roman (Kieran Culkin) are plotting against Logan's son-in-law, Tom Wambsgans (Matthew Macfadyen), also Shiv's husband, who in turn consults Cousin Greg (Nicholas Braun). "This is a chessboard, and every move counts," Tom tells Greg in the footage.
Keep reading to get the full scoop on the fourth and final season of "Succession," including every trailer, plot details, and the cast.
01
"Succession" Season 4 "Trailer"
The full trailer for "Succession" season four arrived on March 2, teasing the end of the series that will conclude with one final bang for the Roy family.
02
"Succession" Season 4 Teaser Trailer #1
The first teaser trailer for "Succession" season four was released on Oct. 24, 2022, and it shows the arrival of new characters and the formation of new alliances.
03
"Succession" Season 4 Teaser Trailer #2
The second teaser trailer for "Succession" season four was released on Jan. 26. In it, Tom tries to win Logan's favor while the kids risk everything for revenge.
04
HBO Max Megateaser Featuring "Succession"
HBO Max included footage from "Succession" in a new teaser released Oct. 16, 2022. The new footage starts at 1:30.
05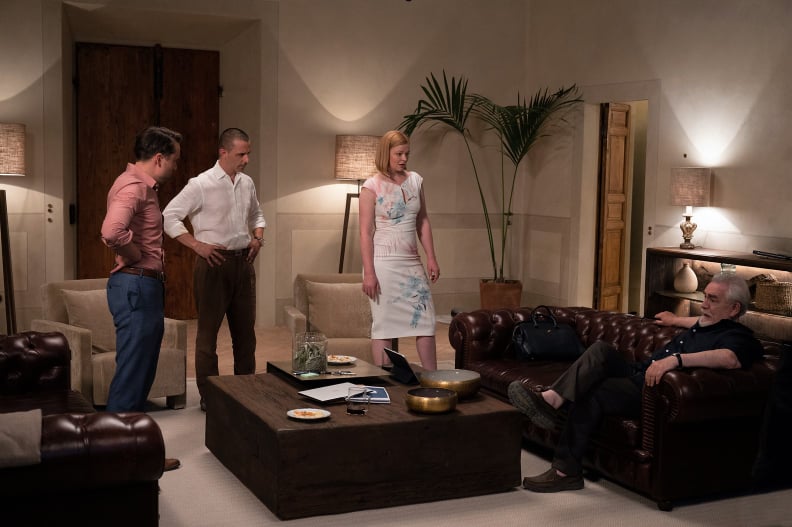 "Succession" Season 4 Plot
The official log line for season four noted that the story picks up right after the dramatic events of the season three finale. "The sale of media conglomerate Waystar Royco to tech visionary Lukas Matsson moves ever closer. The prospect of this seismic sale provokes existential angst and familial division among the Roys as they anticipate what their lives will look like once the deal is completed. A power struggle ensues as the family weighs up a future where their cultural and political weight is severely curtailed," HBO teased.
Will the Roy siblings be able to come out from under the shocking aftermath of Logan's ultimate game plan to keep them from inheriting the family business? Also, Tom's betrayal of Shiv has got to be the final straw for their marriage, right? Well, it's not so simple. If "Succession" has taught us anything over the years, it's to expect the unexpected. Hopefully, season four of the family drama will resolve these burning questions as viewers brace for more twists and turns.
06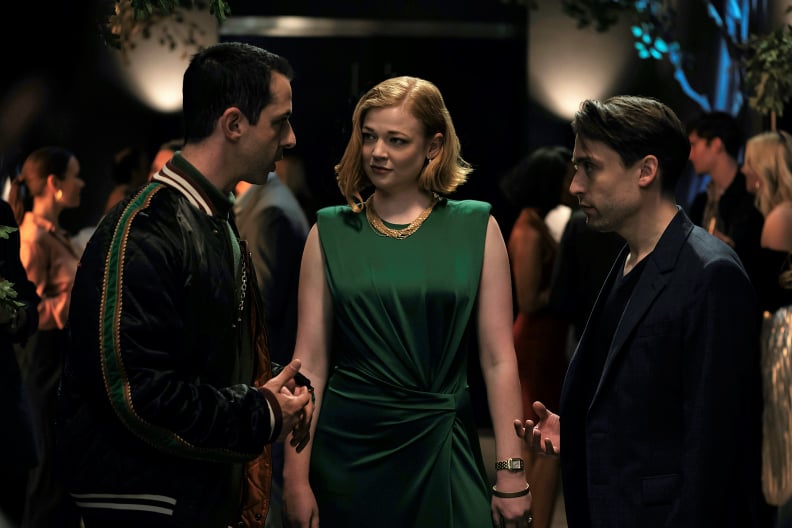 "Succession" Season 4 Cast
It wouldn't be a family affair without our dysfunctional Roy family members coming together for another round of treachery and mind games, now would it? Season four sees all its pivotal cast members reprise their roles, including Cox as Logan Roy, Strong as Kendall Roy, Snook as Siobhan "Shiv" Roy, Culkin as Roman Roy, Braun as "Cousin Greg," Macfadyen as Tom Wambsgans, Alan Ruck as Connor Roy, and J. Smith-Cameron as Gerri Kellman.
Joining the sprawling cast ensemble are David Rasche, Hiam Abbass, Fisher Stevens, Peter Friedman, Scott Nicholson, Justine Lupe, Jeannie Berlin, and Zoë Winters. Alexander Skarsgård, who plays Lukas Matsson, is also back as the CEO of the streaming giant GoJo, as well as Arian Moayed as fan-favorite Stewy.
07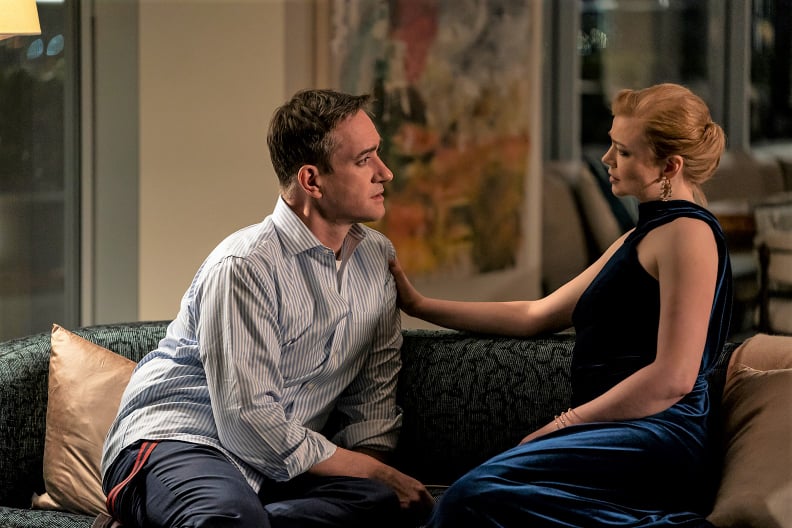 "Succession" Season 4 Release Date
"Succession"'s fourth and final season premiered on HBO Max on March 26.
08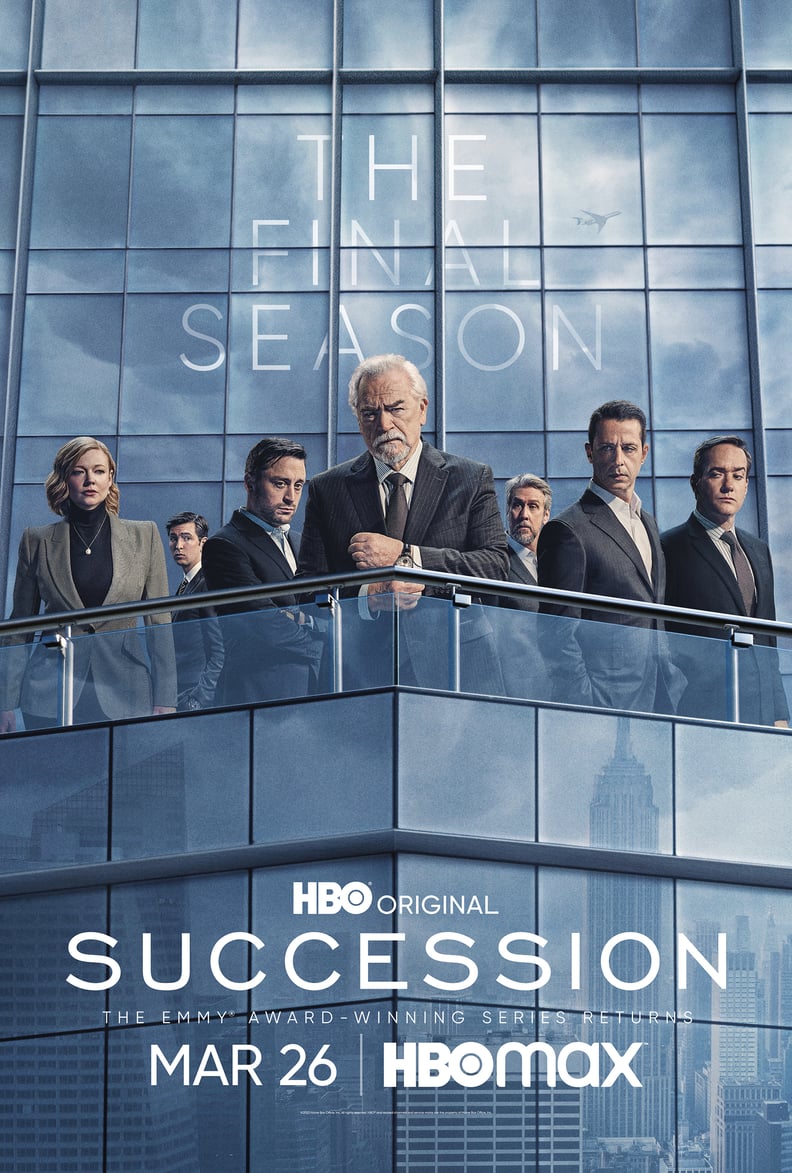 "Succession" Season 4 Poster
09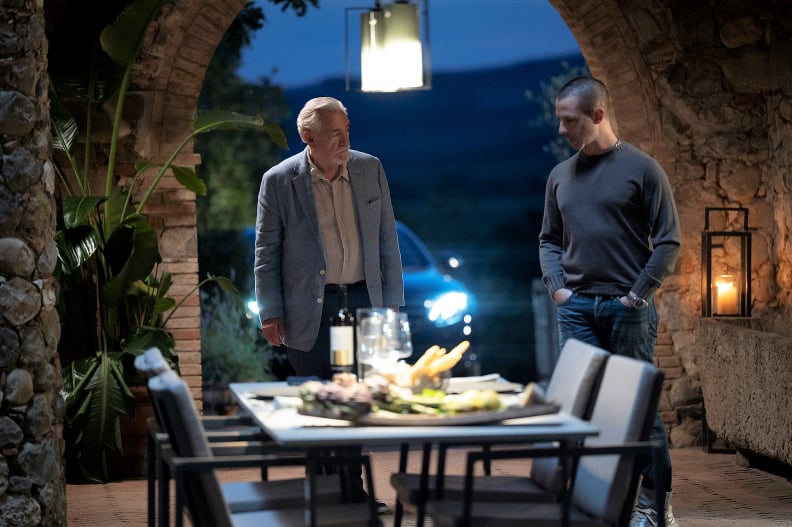 How Many Episodes Will "Succession" Season 4 Have?
Season four of "Succession" is composed of 10 episodes, one more than the previous season. The series finale will reportedly be 90 minutes long, 30 minutes longer than a typical episode.
10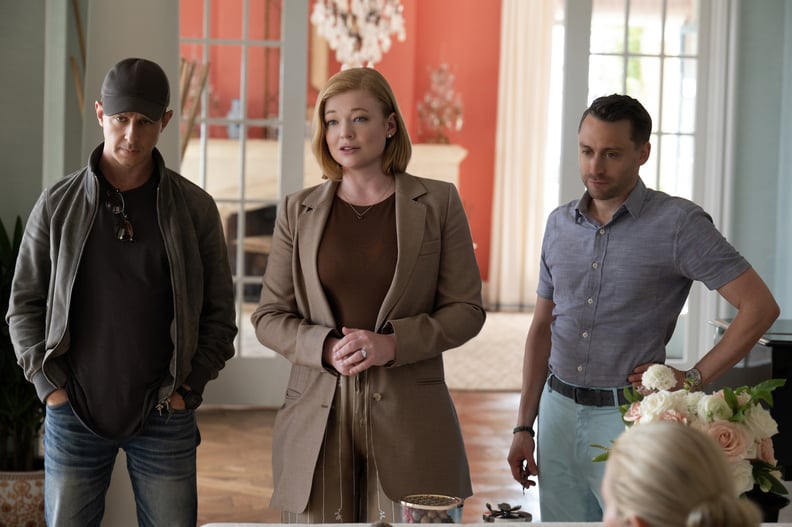 "Succession" Season 4 First-Look Photos