Why Mei's Mom in "Turning Red" Sounds So Familiar
Pixar's newest animated film "Turning Red" has a heartfelt, nostalgic storyline and an amazing cast to go along with it. The film follows Meilin "Mei" Lee as she deals with the unexpected effects of puberty when a family curse turns her into a giant, red panda any time she gets emotional. In time, Mei discovers ways to control her panda and finds her true self along the way, which brings her closer to her family and friends — after a bit of trouble, of course.
"Turning Red" features a strong cast of some recognizable voices and some new, fresh ones you may not be familiar with. Read on to learn more about the voices behind your favorite "Turning Red" characters!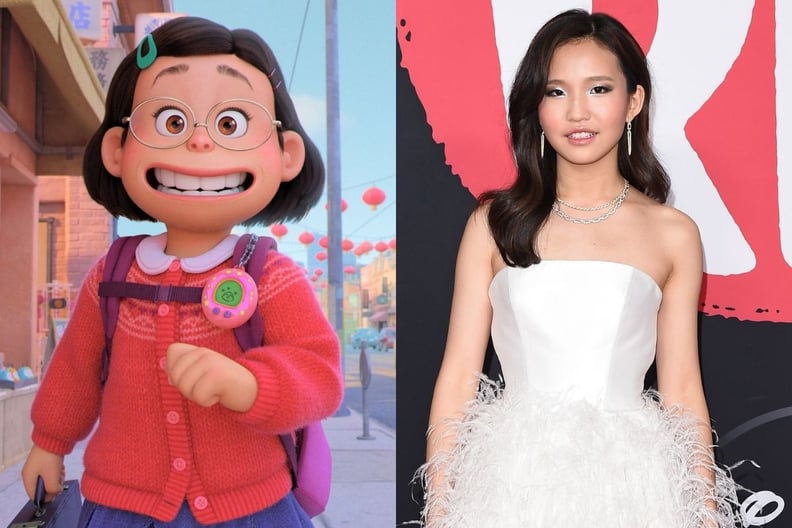 Who Voices Meilin "Mei" Lee in "Turning Red"? Rosalie Chiang
In "Turning Red" Rosalie Chiang voices main character Mei Lee. Prior to her role in the film, Rosalie acted in the TV series "Clique Wars" and a few short films. The actress was originally hired as a "scratch voice" for "Turning Red" in the early stages of producing the film, but director Domee Shi realized over time that Rosalie was the only option for the voice of Mei.
Shi told "The San Francisco Chronicle," "The role of Mei and Rosalie had become way too intertwined. She had just infused herself into the role."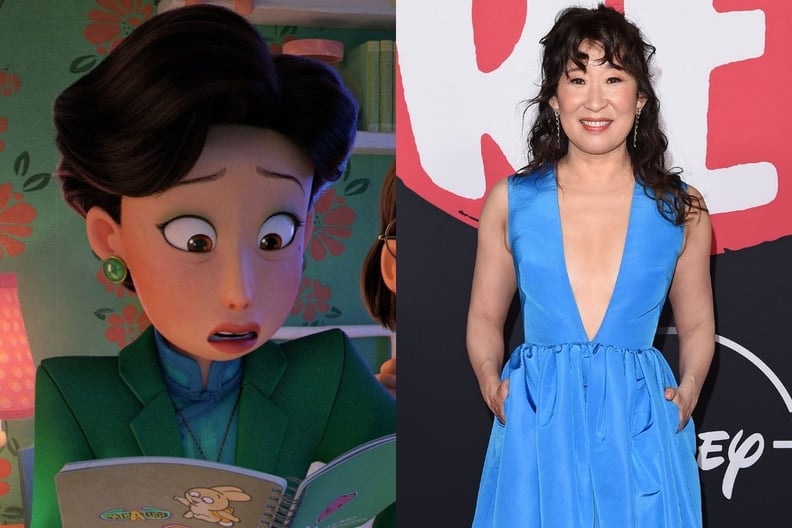 Who Voices Ming Lee in "Turning Red"? Sandra Oh
Actress Sandra Oh is known for her extensive career in both film and television, with her most notable roles including Dr. Cristina Yang in "Grey's Anatomy" and Eve Polastri in "Killing Eve." In "Turning Red," Oh voices Ming Lee, Mei's overprotective, but loving mother.
For the character of Ming, Oh drew from her own personal experiences, telling Looper, "I guess, for me, to represent the parents in this film — because the film is about Mei — but to represent Ming well, I absolutely drew from my own experience. The experience of loving your child, and then having to let them go, is a very difficult part about parenting." As of 2022, Oh is also the voice behind Debbie Grayson on the Amazon Prime animated series "Invincible."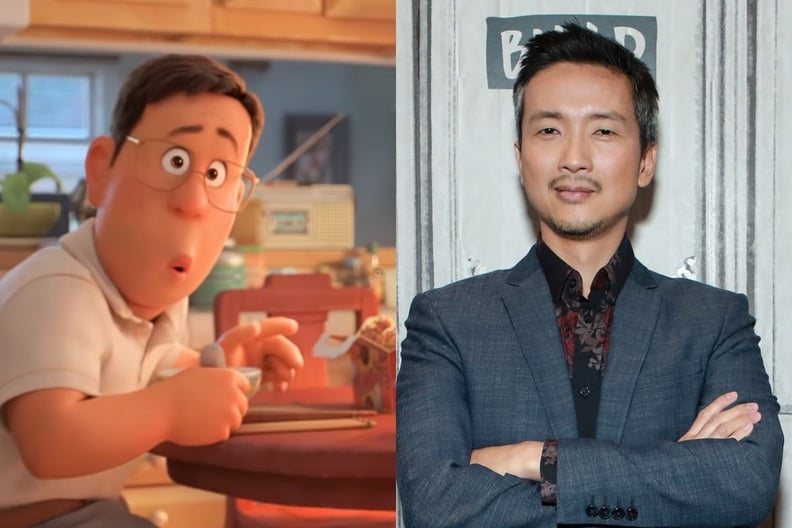 Who Voices Jin Lee in "Turning Red"? Orion Lee
Esteemed actor Orion Lee has a career that spans across theater, television, and film. Alongside playing Mei's father, Jin Lee, in "Turning Red," the actor is also known for his roles in "Star Wars: Episode III- The Last Jedi" and A24's "First Cow."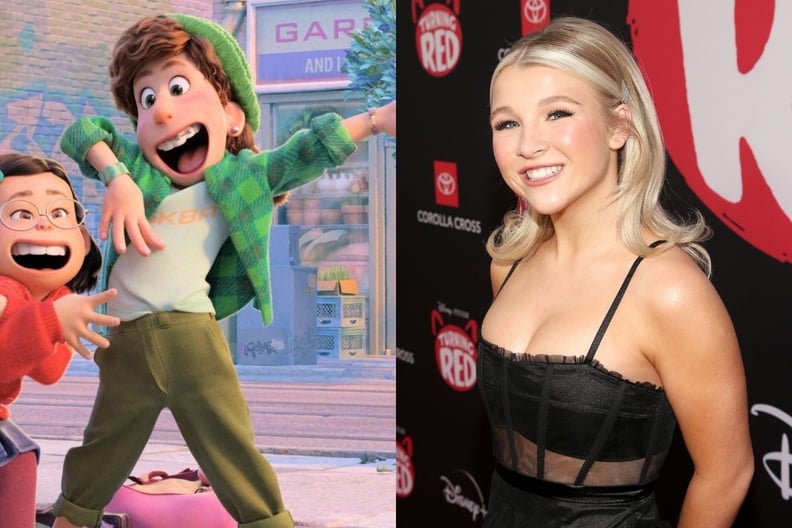 Who Voices Miriam in "Turning Red"? Ava Morse
Mei's supportive, empathetic friend Miriam is voiced by Ava Morse. Though Morse is less established in her career, she's appeared in a few notable titles, including "Chicago P.D." and "Ron's Gone Wrong." Alongside acting, the actress also released her first EP "Close My Eyes" in 2019 and trains in dance, according to her website.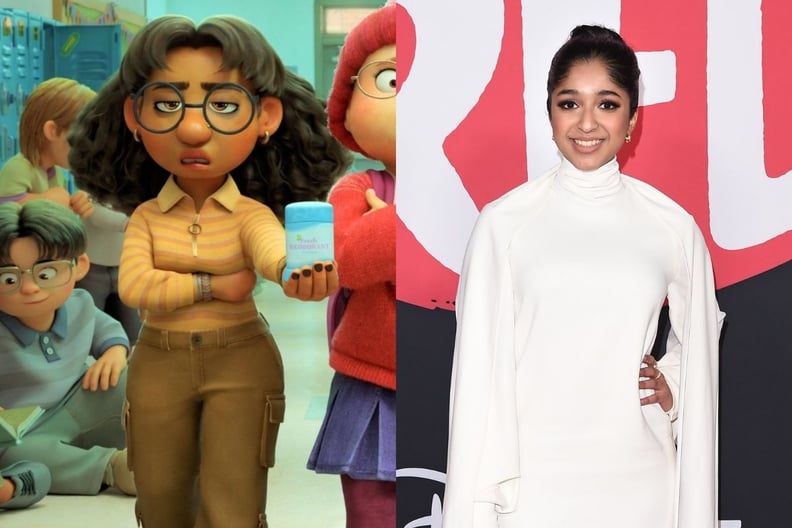 Who Voices Priya in "Turning Red"? Maitreyi Ramakrishnan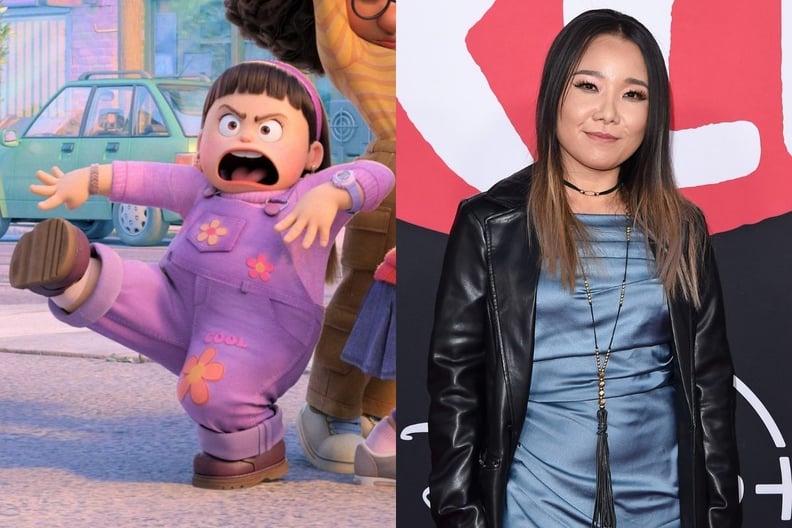 Who Voices Abby in "Turning Red"? Hyein Park
"Turning Red" is Hyein Park's first acting role, and she voices Mei's friend Abby. While it is Park's first role as an actor, it's not her first rodeo with Pixar. The actress has worked as a storyboard artist for films "Toy Story 4" and "Soul," as well as short films "22 vs. Earth" and "Bao," which was directed by none other than Domee Shi.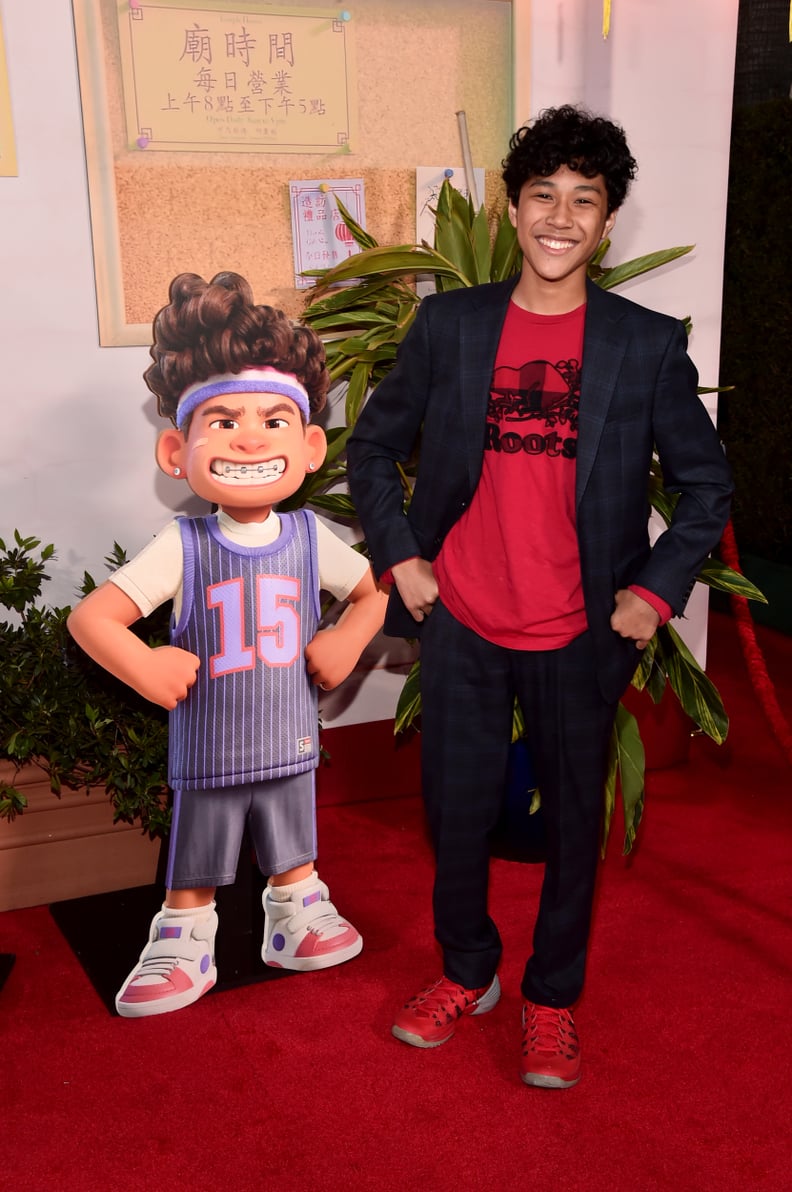 Who Voices Tyler in "Turning Red"? Tristan Allerick Chen
Tristan Allerick Chen voices Mei's bully-turned-fellow 4*Town fan bestie, Tyler. Chen has an extensive voice acting career, having also voiced characters in projects such as "Poupelle of Chimney Town," "Ron's Gone Wrong," and "Diary of a Wimpy Kid."
Who Voices the Members of 4*Town in Turning Red?
Yes, even the members of 4*Town were meticulously casted by "Turning Red"'s creators. The members of 4*Town are voiced by Jordan Fisher (Robaire), Finneas O'Connell (Jesse), Josh Levi (Aaron Z.), Topher Ngo (Aaron T.), Grayson Villanueva (Tae Young).