What Year Does Turning Red Take Place?
Wondering What Year "Turning Red" Takes Place? '90s Kids, This One's For You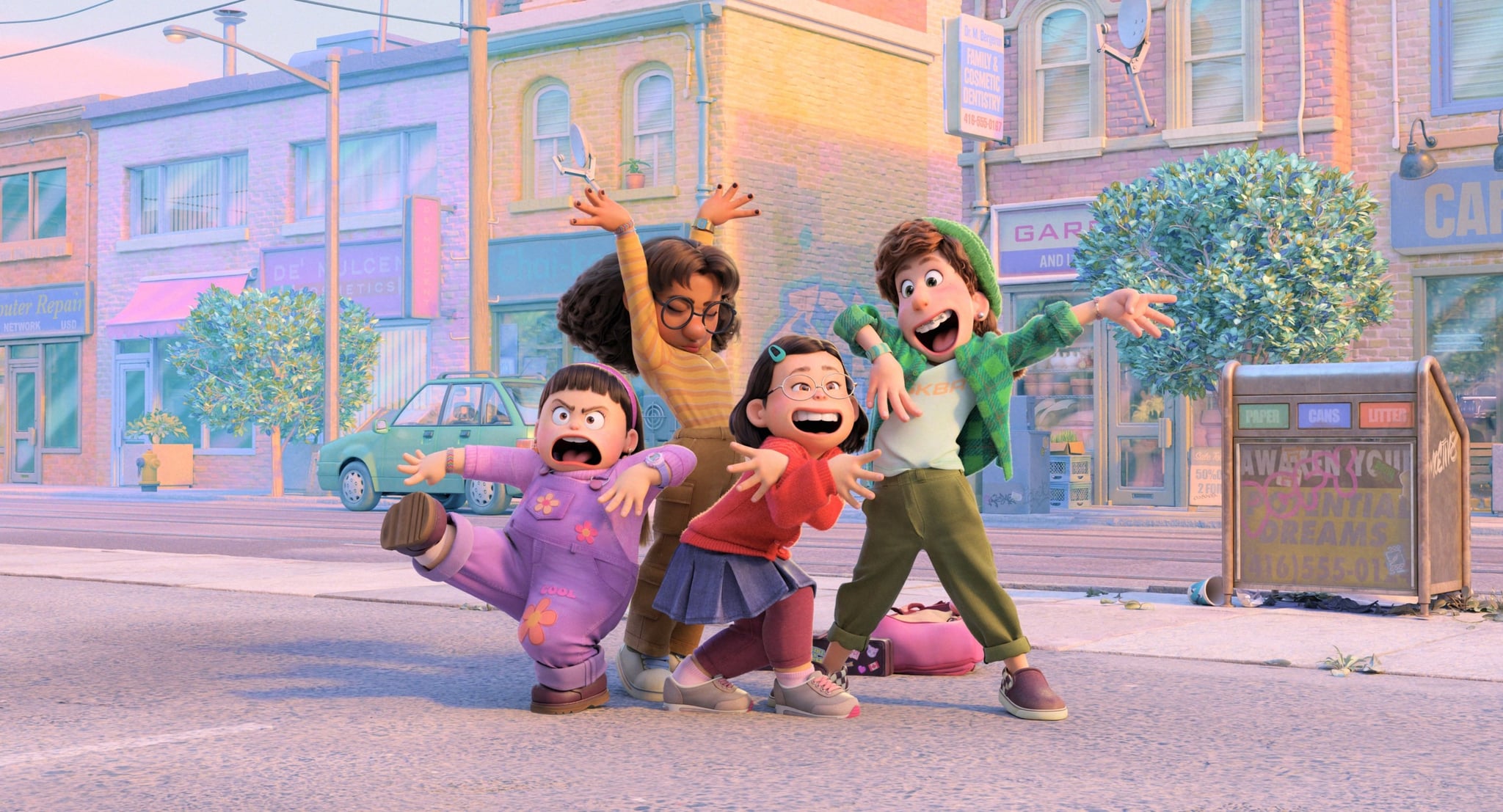 Pixar's latest animated feature, "Turning Red," is a colorful, nostalgic story that takes viewers back to the time of CDs and boy bands. The film centers on Meilin "Mei" Lee, a 13-year-old girl who awkwardly experiences all the familiar highs and lows of puberty and being a teenager, while dealing with one unique caveat: she discovers she turns into a giant red panda whenever she gets strongly emotional for any reason.
"Turning Red" features plenty of nostalgic details from the past, including Tamagotchi toys, CDs, hair clips, and teen pop stars, to name a few. The film gives many hints as to what time period the story is based in, but what year does it take place? Millennials, this one's for you!
What Year Does "Turning Red" Take Place?
"Turning Red" takes place in Toronto in 2002. The Y2K aesthetic of hair clips, flip phones, CD players, and boomboxes may have given this away, but other details in the movie point to this as well.
If you were paying attention, you may have noticed Mei's school ID and a calendar show the year at points, a family photo reads "Happy New Year 2002," and her flute case has a "Y2K A'OK" sticker on it. In addition, Miriam gifts Mei a recording of 4*Town's Australian concert from 1999 (indicating the movie must be taking place after said recording). Later, at Tyler's birthday party, all the kids jam out to "Bootylicious" by Destiny's Child, a song that was popular in 2001.
While this could all seem like a random choice, the specific year actually holds significance for the film's director, Domee Shi.
What Has "Turning Red"'s Director Said About the Time Period?
"Turning Red" writer and director Domee Shi, also known for her beloved 2018 Pixar short "Bao," told Insider that she drew from her own experiences as a teenager. "It's not just the era when I grew up," she said. "It's also the height of teen girl pop mania. It's the height of boy bands, of pop music. Also, we just wanted to tell a coming of age story and avoid social media, and tell this story in an environment in a simpler time of flip phones, CDs, jelly bracelets, [and] Myspace."
Specifically touching on the film being set in 2002, Shi told Fandom, "I think we established early on that it was going to be a period piece, in more ways than one. The reason why is because I just have such nostalgic and fond memories of that era and I thought wouldn't it be so fun to bring it to life on the big screen in an animated film."
The year 2002 feels like yesterday for so many of us, though it's now 20 years in the past. Thankfully, we can relive the fun and nostalgia of the time in "Turning Red," which is available to stream on Disney+ now.