What Is Disney+ Premier Access?
Confused by Disney+ Premier Access? You're Not Alone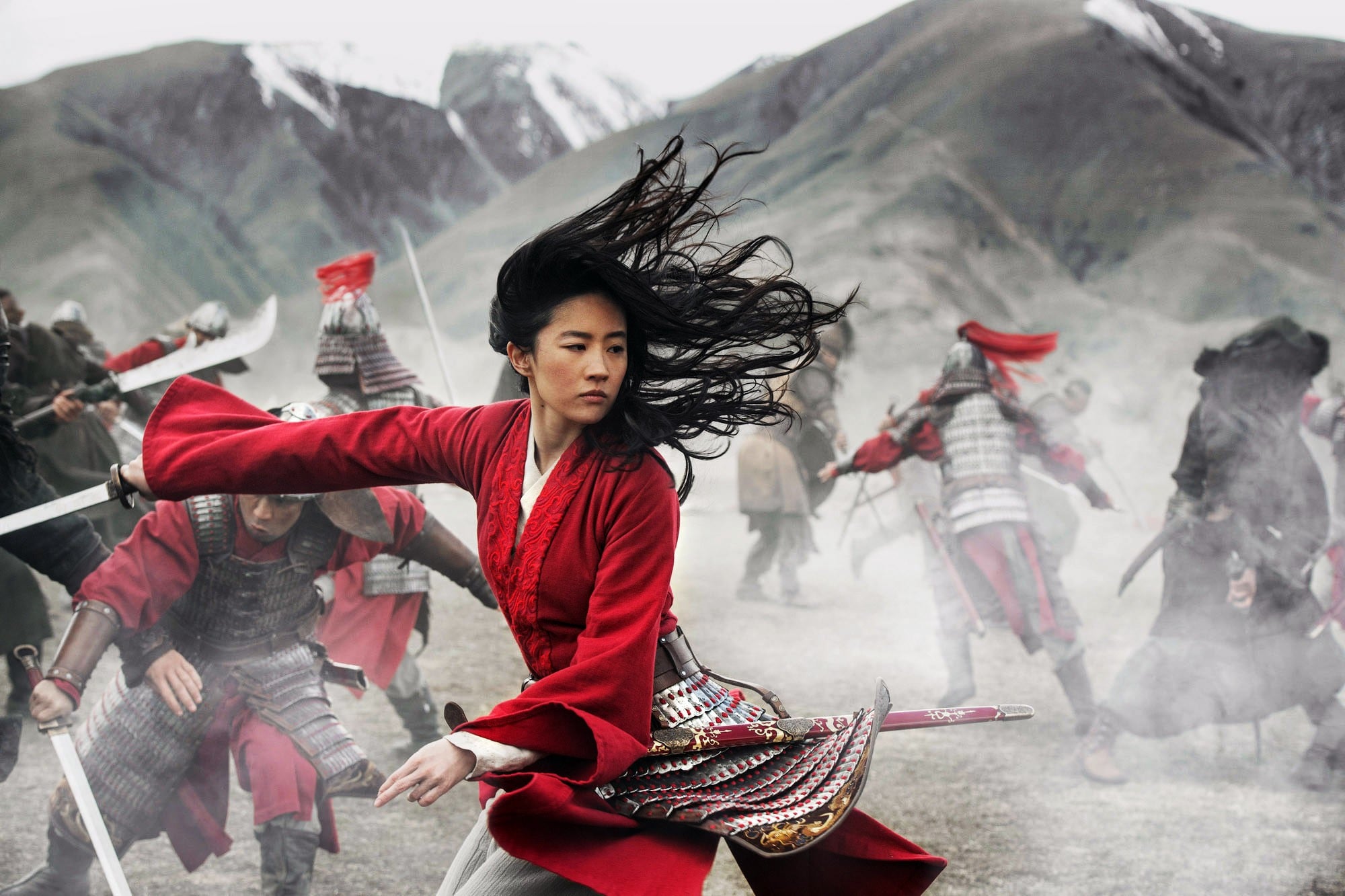 It's been over a month since Disney+ announced that the live-action remake of Mulan would be streaming on the almost year-old platform through their new Premier Access option. The film became available on the streaming site on Sept. 4, and fans have been talking about that cameo, absent characters, and adapted music. Due to COVID-19, the film's theatrical release was delayed until Disney decided to make the blockbuster available first through a video on demand (VOD) model. Even if you've already watched Mulan, you may still have questions about what exactly Disney+ Premier Access is. Keep reading to find out.
What is Premier Access?
Being a Premier Access member gives you access to watch Mulan before other Disney+ subscribers and before it's released anywhere else. One of the perks of Premier Access is that you are able to rewatch Mulan as many times on any device that has a Disney+ capability. It is similar to how ESPN+ has a subscription with additional pay-per-view purchases for UFC events, and is comparable to a movie purchase rather than a rental.
How much does it cost?
You have to be a current Disney+ subscriber ($6.99/month), and Premier Access costs an additional single fee of $29.99. A price worth fighting for? Perhaps. You can watch Mulan as many times as you'd like, on any device, and access only goes away if you cancel your Disney+ subscription. If you reactivate it, the movie will still be there!
Can I watch Mulan if I don't get Premier Access?
For Mulan specifically, the movie will be available to watch for all Disney+ subscribers on Dec. 4. If you have that level of patience, we envy you. Good thing you have the original animated movie available.
Will there be other movies released through Premier Access?
Although Disney has only confirmed Mulan to be released this way, fans are wondering if other delayed films like Pixar's Soul and Marvel's Black Widow will join the Premier Access family, too. Some even propose a hybrid between theatrical releases, Premier Access, PVOD/DVDs and eventual access to all Disney+ subscribers, but overall continuing to stay flexible in a COVID-19 marketplace. We're anxiously awaiting the answers.