Here's When Dash and Lily Finally Meet
When Do Dash and Lily Meet? The Answer Is More Complicated Than You Might Think
Watch out! This post contains spoilers.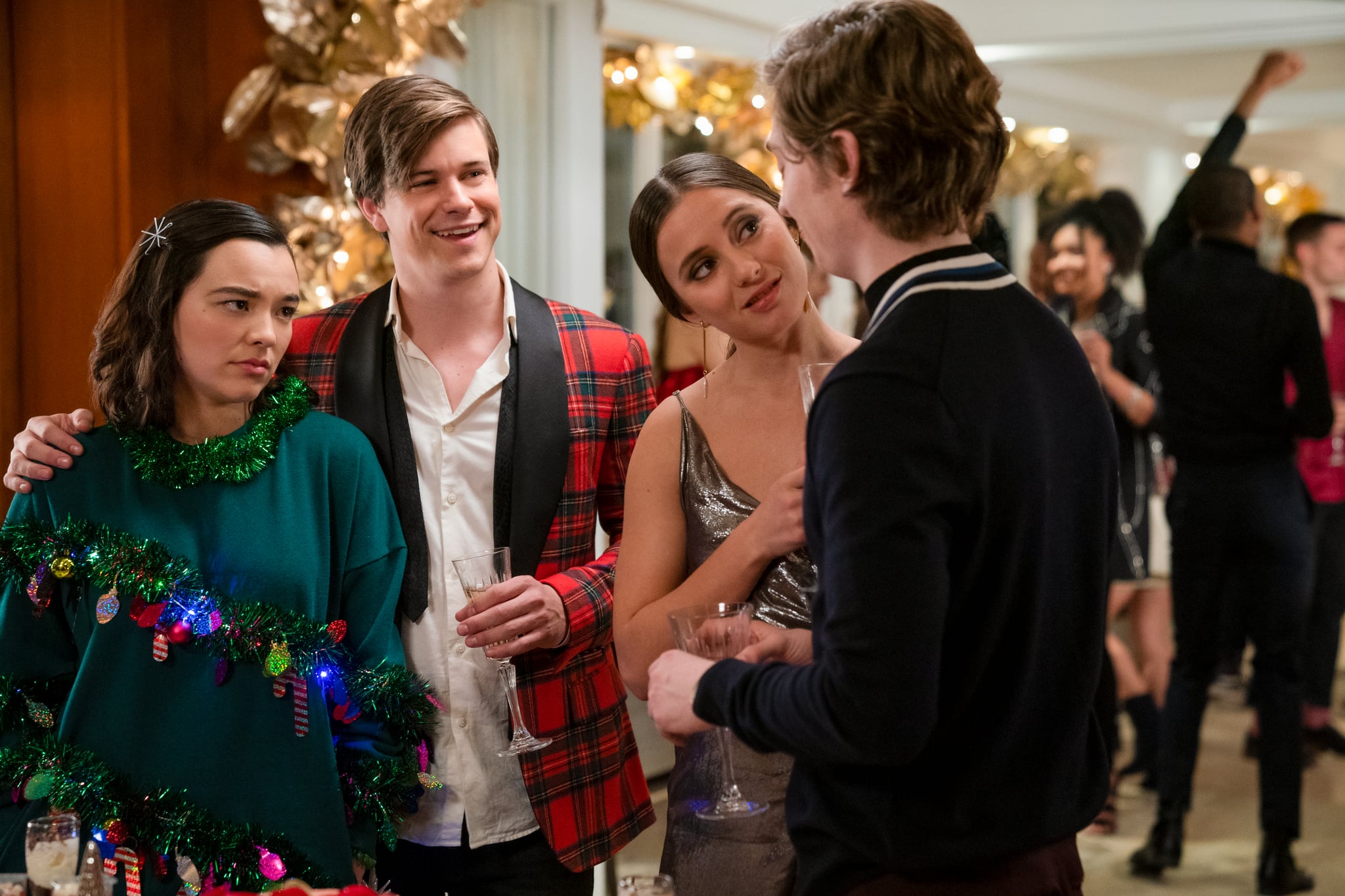 Based on Rachel Cohn and David Levithan's 2010 novel Dash and Lily's Book of Dares, Netflix's adorable Dash & Lily presents us with an anti-meet cute of sorts in a sea of holiday rom-coms. Dash (Austin Abrams) and Lily (Midori Francis) send each other messages through a red notebook that Lily plants at Strand Bookstore, pawning their tome of informal love letters off to a series of disgruntled New Yorkers. Six episodes in, they eventually meet at a Christmas Eve party, of course. But just like their romance, the festive story of how they officially meet is complicated, so let's break down all the times that the sweet pair come together in the series.
If we're being technical, Dash and Lily actually have their first encounter in episode one when Lily, armed with tinsel necklaces, accidentally bumps into Dash on the busy streets of New York as she's gathering with her caroling friends. When she sings "Joy to the World," he thinks to himself, "Well, at least someone knows the words." A little later, Dash then picks up Lily's notebook at the bookstore, and they spend most of their winter break corresponding through cute messages. For most of the series, Dash and Lily leave each other playful dares without meeting face to face.
In episode six, they end up at a Christmas Eve party where they officially meet, though they don't realize who the other person is. As fate would have it, they're with other people at this point — Dash with his ex Sofia and Lily with her childhood- bully-turned-romantic-interest Edgar. When Dash makes a fuss about why Home Alone 2 is bad, Lily immediately feels drawn to him. They end up having small talk while getting drinks and chat about Lily's snazzy Christmas dress, neither really into the party scene. Only Dash knows Lily's name through their correspondence in the notebook. They're on the brink of introducing themselves — Dash says his name, but before Lily can say hers, Sofia pulls him away for a romantic (and fairly PG) date at a museum. Talk about dramatic irony!
Before getting hammered on peppermint schnapps on Christmas, Lily meets with her aunt, who accidentally (maybe not so accidentally) uses Dash's name as a pun. Lily comes to the dreadful realization that she met him the night before. On the flip side, Dash, after rebuffing Sofia's advances, tracks down Lily's red boot — and uh, her location — with a lead on a mommy app and finds her drunkenly making out with Edgar.
The first time they officially meet truly knowing who the other person is, they fight in a cab about their relationships with other people. Dash takes Lily to her aunt's, and they part ways without ever really being a couple. But thanks to his friends' advice at a revelatory Jonas Brothers concert (yes, there's a Jonas Brothers concert on top of the excellent soundtrack), Dash wins her back with a grand romantic gesture.